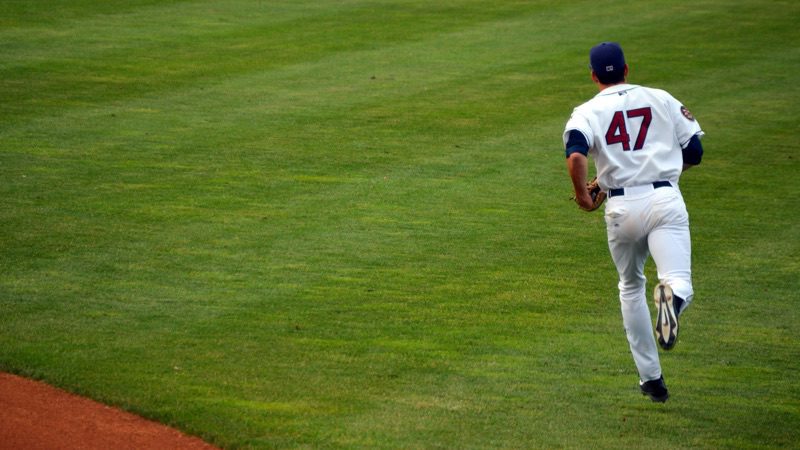 The first thing that often comes to mind with boosting athletic performance is building muscle, running sprints and rolling on a foam roller. All of these things do have their time and place, but there is a whole other side of it that is often untapped.
It's the smaller things that need to be addressed. Things like what you eat and drink, and apply to your body. And one of those things is CBD.
What Exactly is CBD?
In case you have not heard of this substance, CBD is an acronym that stands for cannabidiol, which is one of many cannabinoids. If you break it down to the root word, you can deduce that cannabis is part of the CBD equation. But cannabis is the plant that contains CBD and THC, which has a mind-altering effect and is still illegal in a lot of states.
By itself, CBD does not have any intoxicating effects. And it can also be found in hemp plants, which are the cousins of cannabis, sans the THC. You can find CBD products in the form of creams, liquid tinctures, edibles, capsules and oil. They can be taken internally or used topically. 
Fast forward to sports and exercise, and everyone from enthusiasts to world-class athletes have joined this movement to boost their recovery. 
Can CBD Benefit Athletes?
Stress
There is a great deal of stress involved with sports, regardless if they are solo or team oriented. You can even take this one step further and say there is a certain expectation involved when you participate.
As an athlete, you do not want to let anyone down, you want to look good and you also want to keep your anxiety to a minimum when you are performing. Otherwise, you run the risk of not being at the top of your game.
This can lead to embarrassment and other emotions that you do not want to deal with. One thing you may want to consider is CBD before or after a big game.
Soreness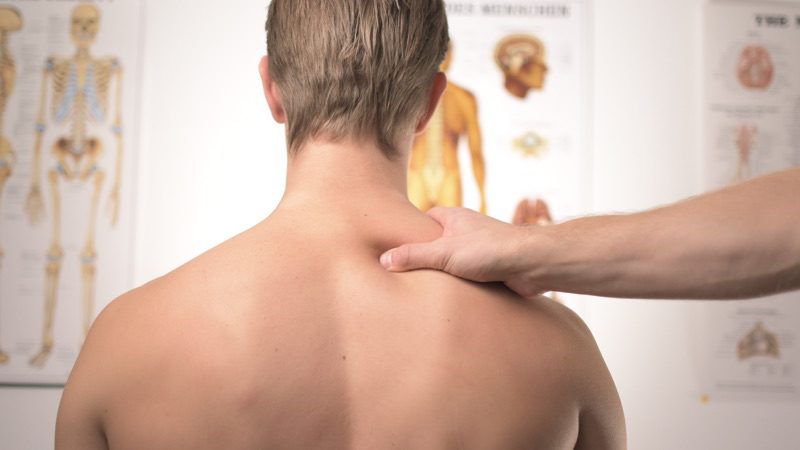 Nothing slows down progress faster in sports than muscle soreness. The short-term "burn" you experience while working out or doing sprints is the result of lactic acid building up in your muscles. That is actually benign in comparison to longer pain that can linger on for days on end.
That is known as delayed onset muscle soreness, or DOMS for short. According to the National Institutes of Health, this condition can range from muscle tenderness to severe, debilitating pain. Suffice it to say, this can really put a damper on athletic performance.
The good news is CBD has the ability to absorb quickly. On a side note, it is the way in which you work out that matters too. In order to quell the effects of DOMS, never work the same muscle groups to failure on consecutive days. And also make sure to drink plenty of water and stretch really well when you are finished. Muscles that are well hydrated and supple allow the body to move more efficiently.
Sleep
The importance of sleep cannot be stressed enough. And that goes for the overall health of the body too. Not just with athletic performance. It is during sleep that your body gets a chance to go into full recovery mode.
Human growth hormone is released in high amounts, your organs get to regenerate, your mind gets to shut off and recharge, and your immunity is elevated. During this time frame, your muscles are actually growing too. That's part of the high human growth hormone equation, as it is important for growth.
You can clearly see how important it is to get adequate amounts of sleep every night. Although it is loosely followed, the general recommendation for the average adult is 7 to 9 hours every night.
Some of the reason is because of busy and hectic work or life schedules. But in other cases, it can be due to anxiety, depression and stress.
Some people choose to take CBD before bedtime. Better sleep does translate nicely to expedited recoveries from workouts and better athletic performance. It is especially important to get a good night's sleep before a major game or event that you might be part of. 
Inflammation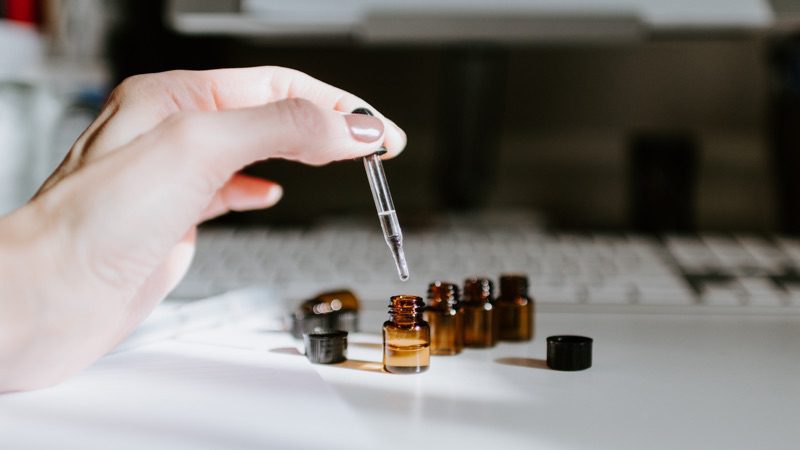 Inflammation is another one of those things that can bring your sport performance to a crashing halt in record time. It most often occurs in the joints through overuse or repetitive use.
Much like muscle soreness, it can be scaled on a continuum of mild to severe. But the bad news is, even a slightly sore elbow or knee is going to set you back in a big way if you are trying to run, swing a bat, throw a ball or tackle an opponent.
There is good news though. With less pain and inflammation, you can perform at an optimal level.
And just for the record, you can use a topical solution or CBD sublingual. A sublingual is a liquid tincture bottle that comes equipped with an eyedropper. You simply squeeze a few drops under your tongue, let it sit for a minute and then swallow.
The best solution would be the use of a topical solution and sublingual. That would get you the best of both worlds and create a synergistic effect that you might not get from each one independently.
Blood Pressure 
Blood pressure stress increases in humans associated with an increased heart rate, so lowering the resting heart rate can have positive effects for your overall health. 
How does this all translate to athletic performance? Well, there are a number of ways. First of all, have you ever heard of "runner's heart rate?" This is usually 50 beats per minute or less, and it is often found with the most elite athletes.
Having a lower resting heart rate spells good news for longevity and your ability to perform. Your heart gets less taxed at rest, so it can work harder during activity.
The same can be said about having normal blood pressure or slightly lower. Your heart will be more efficient at pumping oxygenated blood to your hard-working muscles during sports and games. 
Brain Function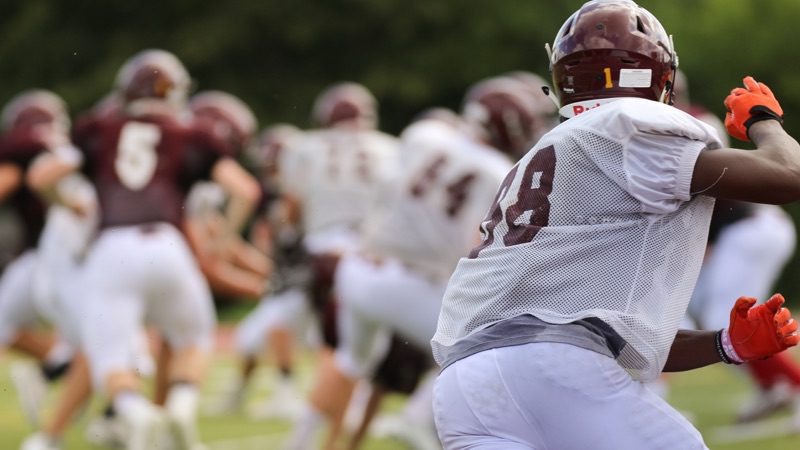 Here is a benefit you may not have pondered when it comes to boosting sport performance. There is a lot of thinking involved with select sports. Take football, for example. Especially if you are a quarterback.
You have to be able to read coverages, make fast-paced decisions and be quick on your feet to avoid sacks or dump the ball off. Aside from having physical ability, you also need to be very sharp from a mental standpoint.
Although this may not sound like a big deal, it IS when it comes to athletic performance, and here's why.
Let's talk about free radicals: these are rogue cells that clump together and cause problems to crop up. One of which is the degradation of brain cells. As people get up in age, it can get so bad that they develop Alzheimer's and other forms of brain-related conditions.
Anything you can do to kill free radicals will help, and more importantly, promote new and healthier brain cells. This reduces the risk of dementia and all conditions associated with it.
Now, when you look at sports that take critical thinking skills, it can come to the table here as well. The best-case scenario is it keeps your mind sharper when playing and also helps you focus better when you are training.
Then, as you get older, you also have the added benefit of reducing your risk for brain-related conditions.
The Final Word on CBD for Athletes
Regardless if you are a competitive athlete, weekend warrior or everyday exerciser, there is a lot to be said about the potential benefits of CBD. 
DISCLAIMER: *This product is not for use by or sale to persons under the age of 18. This product should be used only as directed on the label. It should not be used if you are pregnant or nursing. Consult with a physician before use if you have a serious medical condition or use prescription medications. A Doctor's advice should be sought before using this and any supplement dietary product. All trademarks and copyrights are property of their respective owners and are not affiliated with nor do they endorse this product. These statements have not been evaluated by the FDA. This product is not intended to diagnose, treat, cure or prevent any disease. By using this site you agree to follow the Privacy Policy and all Terms & Conditions printed on this site. Void where Prohibited By Law.**
Author Bio:
Kevin Rail is an internationally known and sought after fitness coach featured in the documentary films, "Fasting" and "The Motivation Factor" by Doug Orchard Films. He specializes in functional training, core training, three-dimensional movement, motivation and Restorative Arts. He has a B.S. in Sport Management/Fitness & Wellness and is certified through ACSM, NASM and ACE.