Sale!
Uncle Bud's 4.20mg CBD Rose Gold Face Mask 6 Pack
Wholesale price $10.99. (Minimum $200 total order required)
Short Description:
Discover the benefits of pure CBD oil with Uncle Bud's CBD Rose Gold Face Mask. This creamy clay face mask contains 4.20mg CBD Oil, Hemp Seed Oil and Moroccan Rose Water full of antioxidants to help protect cell damage, soothe skin irritation and remove excess oils. Uncle Bud's CBD-infused face mask has anti-aging properties that will help reduce wrinkles and reduce puffiness.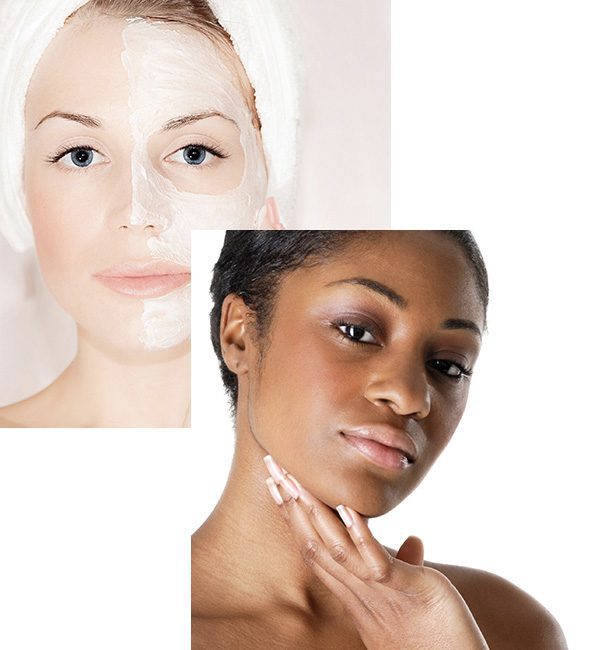 Product Description
Details:
Contains 4.20mg of pure CBD oil
Contains Moroccan Rose Water to help balance your skin and open blocked pores
Antioxidant rich
Reduces the appearance of fine lines, wrinkles and puffiness
Hemp Seed Oil
Paraben and GMO Free
Perfect for all skin types
Contains NO THC
Made in the USA
How To Use CBD Face Masks:
Directions: Put even layer onto clean, dry skin. Do not apply around eye area. Leave mask on for 10 – 15 minutes, enjoy relaxing aroma of Mandarin Floral. Rinse off thoroughly with lukewarm water. Use as often as you wish.
Warning: External use only. If irritation occurs discontinue use. Keep out of reach of children. Avoid contact with eyes.
Ingredients:
Ingredients: Water (Aqua), Kaolin, Hydropropyl Guar, Rosa Damascena Flower Water, Acetyl Alcohol, Behynyl Trimonium Chloride, Cannabis Sativa (Hemp) Seed Oil , Stearamdopropyl, Dimethlamine, Stearyl Alcohol, Cetearyl Alcohol, Polysorbate 60, Glyceryl Stearate, Propanediol, Glycerin, Propanediol, Glycerin, Magnesium Aluminum Silicate, Cannabidiol, Polyglyceryl-10, Polyglyceryl-10 Dipalmitate, Cellulose Gum, Bentonite, Tocopherol, Benzyl Alcohol, Benzoic Acid, Sorbic Acid, Fragrance.
Uncle Bud's is made from Industrial Hemp in an FDA approved facility and we are proudly Made in the USA.
Made with CANATREX Plus™, Uncle Bud's proprietary CBD infused formula of hemp seed oil combined with oils and other ingredients.
Benefits of CBD Face Masks
CBD oil has evolved from being a mere digestible supplement, into one of the hottest skincare trends this year. CBD is the second-most prevalent compound in cannabis, but it doesn't contain any psychoactive ingredients. As a natural alternative to other skin care products, CBD offers complete essential nutrients that chemical substitutes and supplements just can't compete with. 
Will the CBD Spread to Other Parts of My Body?
CBD face masks will only affect the skin on your face–it's natural effects won't travel throughout the rest of your body. This is because our skin can only absorb so much CBD from a topical application. Once the CBD product is placed on the skin, it will exclusively interact with cannabinoid receptors that are very nearby. Just the skin on your face–and the skin on your face ONLY–will be affected. CBD face masks are the perfect non-toxic and alternative skincare solution for those who want to give the skin on their face the VIP treatment.
How Does CBD Work in Face Masks
A face mask is a simple way to provide your skin with a refreshing and rejuvenating treatment, while relaxing after a long day or just taking a moment to treat yourself. When used in a face mask, CBD will be applied to the skin on your face. After your first time using this face mask, your skin will be left glowing and moisturized. If you keep using face masks regularly you will likely see a continuous brightening of your skin and overall improved skin health.
Side Effects of CBD Face Masks
If you walk through any beauty aisle in any store, you'll likely see tons of skin care products boasting Vitamin A, E & D supplements and omega fatty acid additives. Beauty companies love to add these to their products because they know they're incredibly beneficial for skin health, hydration, beauty, and longevity. All of these ingredients and more appear naturally in CBD.
Fused with Moroccan Rose Water

Uncle Bud's CBD face mask is also combined with Moroccan Rose Water, hemp seed oil, collagen and other common skin-replenishing ingredients. The added hemp seed oil will help regulate the skin's oil production and provide additional soothing capabilities for inflammation during breakouts. Morroccan Rose Water can help reduce excess oils that cause pimples, and utilize antioxidants to protect your skin from free radicals. Morroccan Rose water is a natural antiseptic, and is recommended for acne and skin irritation as well as hydrating the skin and face.  It's this specialized formula that makes Uncle Bud's 4.20 mg CBD Rose Gold Face Mask the perfect, bang-for-your-buck, CBD face mask that will keep you coming back for more. 
For How Long Should I Leave The CBD Face Mask On?
We recommend you leave it on your face for at least 10-12 minutes to allow it ample time for the nourishing ingredients to soak into your face from the mask.