Uncle Bud's Hemp SPF 50 Sunscreen Lotion
$17.99 — or $17.99 / month
Wholesale price: $8.79. (Minimum quantity of 6 units required to be eligible for wholesale pricing)
Product Description:
Uncle Bud's Hemp Broad Spectrum SPF 50 Sunscreen Lotion is great for long days in the sun, protecting your delicate skin from UVA/UVB rays that can be extremely harmful. This hemp sunscreen lotion keeps your skin protected from sunburns, all while moisturizing your skin with a powerful blend of antioxidants, vitamins, and hemp seed oil.
SHOP NOW:
Availability: 104 in stock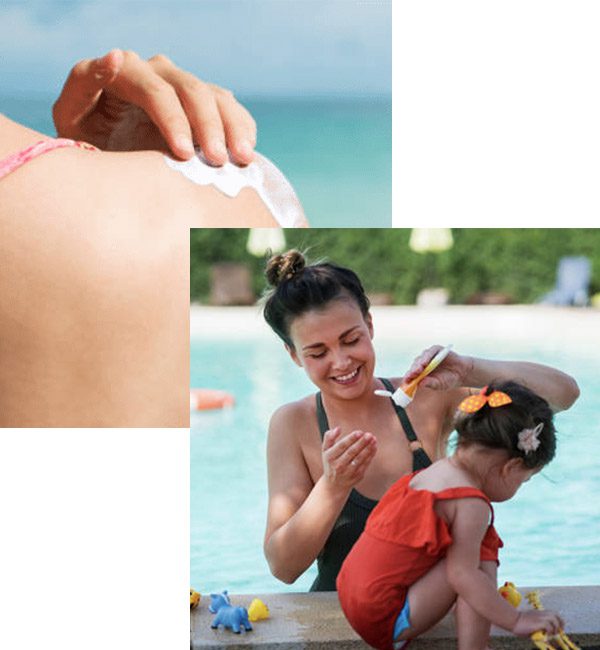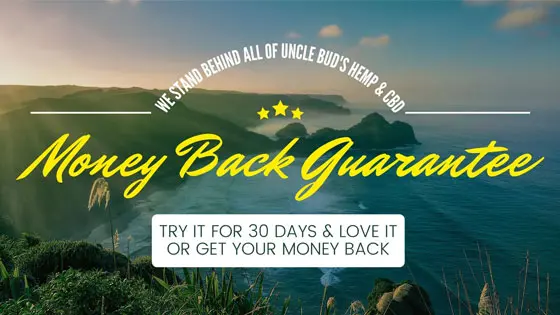 Benefits:
Helps prevent sunburn with a high SPF 50 broad spectrum
Moisturizes while providing high protection against sun
Slows aging skin with Hemp based formula helps slow skin aging
Quick absorbing & non-greasy
Paraben-Free, GMO Free, Hemp Seed Oil, Not Tested on Animals, Made in the USA
How To Use:
Directions:

Apply Uncle Bud's Hemp Sunscreen Lotion liberally 15 minutes before sun exposure & reapply at least every 2 hours.

Warning:

External use only. If irritation occurs discontinue use. Keep out of reach of children. Avoid contact with eyes.
Ingredients:
Ingredients: Inactive Ingredients: C12-15 Alkyl Benzoate, Hemp Seed Oil, Cetearyl Alcohol, Cyclomethicone, Ethylhexlglycerin, Fragrance, PEG-150 distearate, phenoxyethanol, polyquaternium-37 (3000 MPA. S), Water
Uncle Buds is made from Industrial Hemp and proudly
Made in the USA.
Made with CANATREX™ our proprietary formula of Hemp Seed Oils and supplements.
Frequently Asked Questions:
Is SPF50 sunscreen strong enough for high-UV index areas?
A:Yes, SPF50 sunscreen is highly effective in high-UV index areas. Our Uncle Bud's Hemp SPF 50 Sunscreen Lotion provides a high level of protection against UVA/UVB rays, which makes it suitable for areas with intense sun exposure. Individual results may vary.
Is hemp sunscreen gentle enough for sensitive skin?
A: Absolutely! Our hemp sunscreen is formulated to be gentle on all skin types, including sensitive skin. Uncle Bud's Hemp SPF 50 Sunscreen Lotion is carefully crafted with nourishing ingredients like hemp seed oil, antioxidants, and vitamins to moisturize and protect your skin without causing irritation. Individual results may vary.
Will hemp sunscreen make my skin feel greasy?
A: Not at all! Uncle Bud's Hemp SPF 50 Sunscreen Lotion is specifically designed to be quick-absorbing and non-greasy. You can enjoy the benefits of our hemp-based formula without any greasy residue, allowing your skin to feel comfortable and protected throughout the day. Individual results may vary.
ABOUT THIS PRODUCT
Introducing Uncle Bud's Hemp SPF 50 Sunscreen Lotion, your perfect companion for long days under the sun! With an impressive SPF 50 broad spectrum coverage, this hemp sunscreen promises superior protection against harmful UVA/UVB rays and helps prevent sunburns, keeping your delicate skin safe and secure in the sunshine.
Enriched with a unique formula infused with hemp seed oil, Uncle Bud's Hemp Sunscreen not only safeguards your skin from the sun, but also moisturizes and nourishes with a fusion of powerful antioxidants and vitamins. This remarkable hemp oil-based lotion aids in slowing skin aging and leaves you with a youthful, radiant look.
Experience the non-greasy, quick-absorbing texture, perfect for an effortless application anytime, anywhere. Uncle Bud's Hemp SPF 50 Sunscreen Lotion is proudly made in the USA, paraben-free, GMO-free, and not tested on animals. Stay protected and moisturized with this extraordinary SPF50 sunscreen with hemp, and enjoy the sun without any worries.