Hemp & CBD Edibles, Sublinguals, & Marine Collagen
Are you looking for a more natural way to support a soothing and calming experience?
Uncle Bud's delicious CBD gummies, sublinguals, & candies are here to help! These edibles are packed with CBD & other ingredients to help promote overall wellbeing. Try this convenient and delectable way to support a healthier lifestyle today!
CBD Candies, Gummies, & Chewables
These chewy CBD gummies can provide a gentle and effective way to wind down after a long day. Whether you're looking for a midday pick-me-up or a sweet way to ease into the evening, our gummies can help you find the perfect balance to of relaxation and chill. From our classic & sour gummy Bud's Bears to our 100% vegan Gummies, we have something for everyone. So don't let stress and fatigue take over – indulge in a delicious gummy treat today and find the relaxation you need.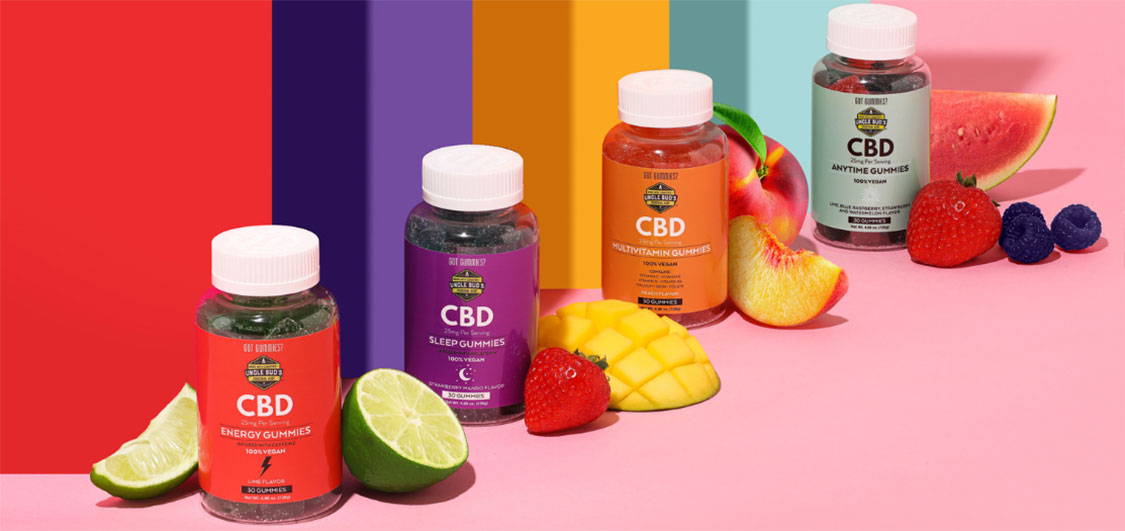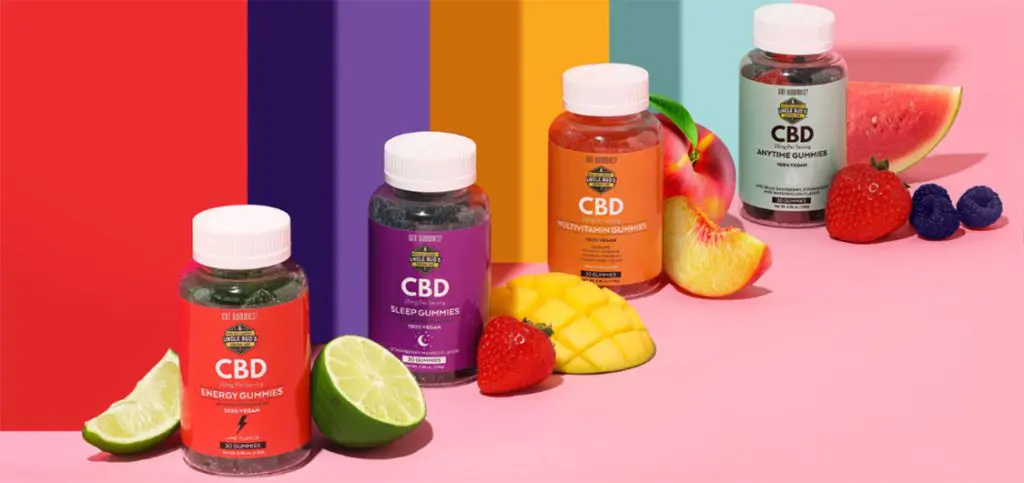 CBD Sublingual
Peppermint has long been known for its calming and soothing properties, while elderberry is known for its immune-boosting and antioxidant benefits. Try our pocket-sized CBD Peppermint Sublingual & Elderberry Sublingual for a convenient way to get your daily dose of delicious soothing & sugar-free CBD. They're perfect for way to wind down throughout the day and these make a great addition to your nightly relaxation routine. Try these sublingual drops today and experience the deliciousness of peppermint & berry flavors!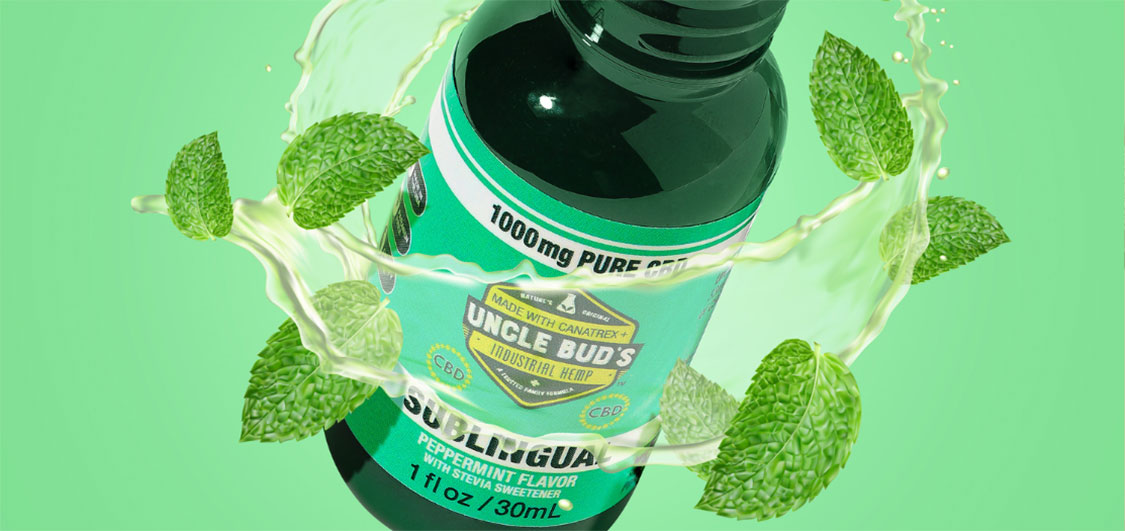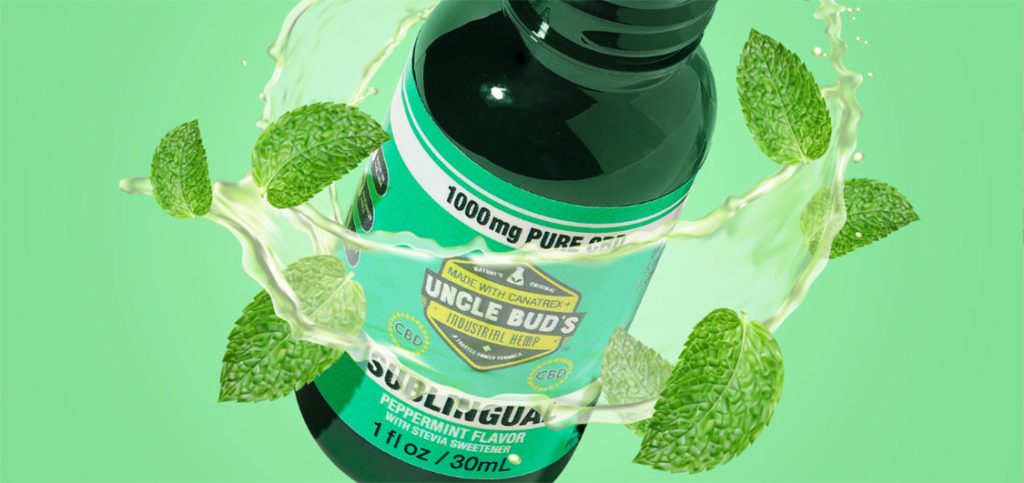 Frequently Asked Questions:
Most gelatin gummies contain non-vegan ingredients. Are Uncle Bud's CBD Gummies 100% vegan?
A: Yes, Uncle Bud's CBD Gummies are formulated to be 100% vegan. We understand the importance of catering to our health-conscious and animal-friendly customers, which is why our Vegan CBD Gummies are crafted without any animal-derived ingredients. Instead of using gelatin, which is commonly sourced from animal collagen, our Vegan CBD Gummies use plant-based alternatives to create a delicious and guilt-free way to enjoy the potential benefits of CBD.
Are CBD Sleep Gummies as effective as other natural sleep aids such as melatonin?
A: While we do not make specific medical claims, many people find CBD Sleep Gummies to be a valuable addition to their nighttime routine. The effectiveness of CBD Sleep Gummies compared to other natural sleep aids, can vary from person to person based on a variety of factors including body chemistry and lifestyle. We recommend trying CBD Sleep Gummies as part of a consistent, relaxing bedtime routine and observing how your body responds, in consultation with a healthcare professional.
How do I use Uncle Bud's Hemp Topical Pain Relief Cream?
A: Incorporating Uncle Bud's Bud's Bears and CBD Anytime Gummies into your daily routine might be a convenient and enjoyable way to potentially promote overall wellness. Our Daily CBD Gummies are crafted with quality and care, designed to be a seamless addition to your daily routine. While individual experiences may vary, many people use CBD gummies as a part of their daily wellness regimen to potentially support their sense of calm and overall well-being. As with any supplement, it is important to consult with a healthcare professional before making changes to your health routine.