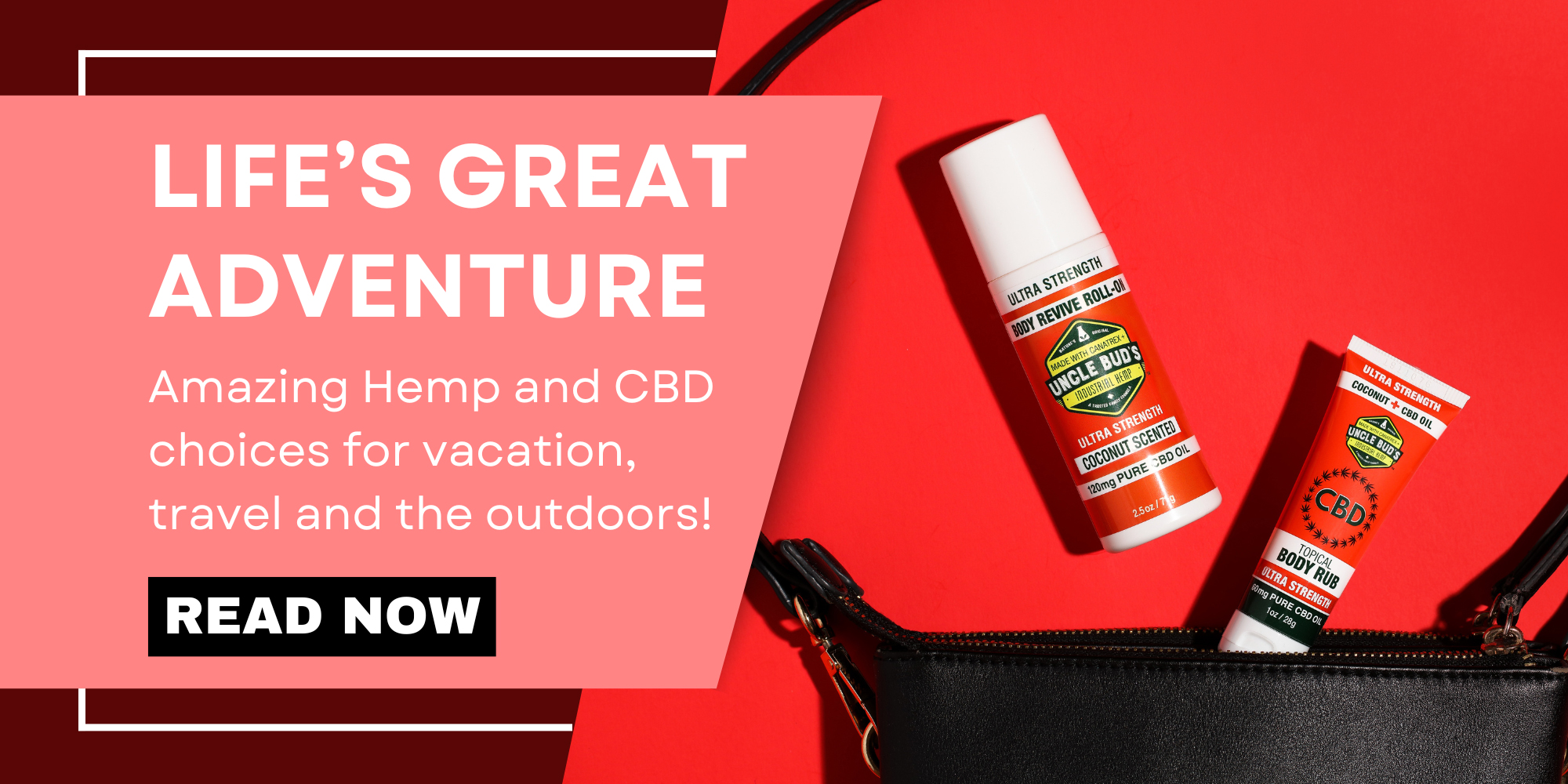 Amazing Hemp and CBD choices for vacation, travel, and the outdoors!
Table of Contents
Hemp, CBD, and Your Next Adventure
Can I take CBD into other countries?
Essential Hemp and CBD Products for Vacation
CBD Sleep Gummies with Melatonin
CBD Sublingual with Elderberry
Hemp, CBD, and Your Next Adventure
It's time to pack your bags and embark on your next great adventure! The question isn't so much where you'll go, it's what you'll bring. If you are a hemp or CBD wellness enthusiast, your packing list should contain a few indispensable items to make a great vacation even better. Many different kinds of Hemp and CBD wellness solutions are perfectly suited for vacations, traveling and the outdoors. These travel essentials can be indispensable when you are flying, driving, sightseeing, or relaxing on a well-deserved vacation within the United States.
While Hemp and CBD products can be the perfect complement to your next adventure, you may wonder if they are safe to bring anywhere – especially CBD products that sometimes fall into a gray area when it comes to laws and regulations surrounding this popular wellness product. To help make sure you can vacation with confidence, we've answered some of the most common questions about bringing CBD with you when you travel.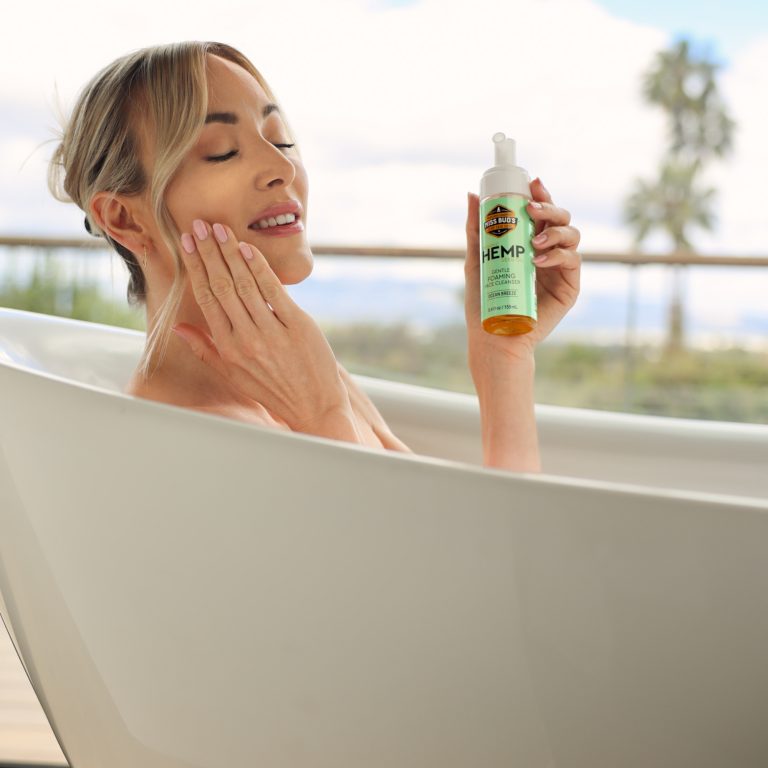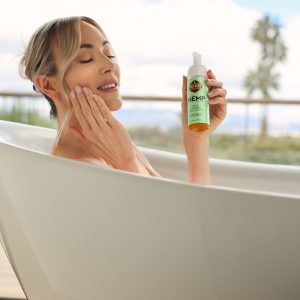 Can I bring CBD on vacation?
If you are traveling anywhere in the USA, you certainly can. CBD is legal nationwide and in every U.S. state. State laws differ regarding products that contain THC, but CBD products usually aren't subject to state laws because the amount of THC is very low or nonexistent. As long as the CBD products you are bringing with you contain less than 0.3% THC, you can bring them into any U.S. state, and all Uncle Bud's CBD products are guaranteed to be below 0.3% THC. While it's unlikely you'll encounter issues bringing CBD into a different state, you can check the amount of CBD in your products if you want to be sure. This amount is usually on the product label.
While you can confidently bring products made with CBD into any state in America, the same is not true for other countries. Some foreign countries regulate CBD and other products made from hemp, and it's illegal to bring them into those countries.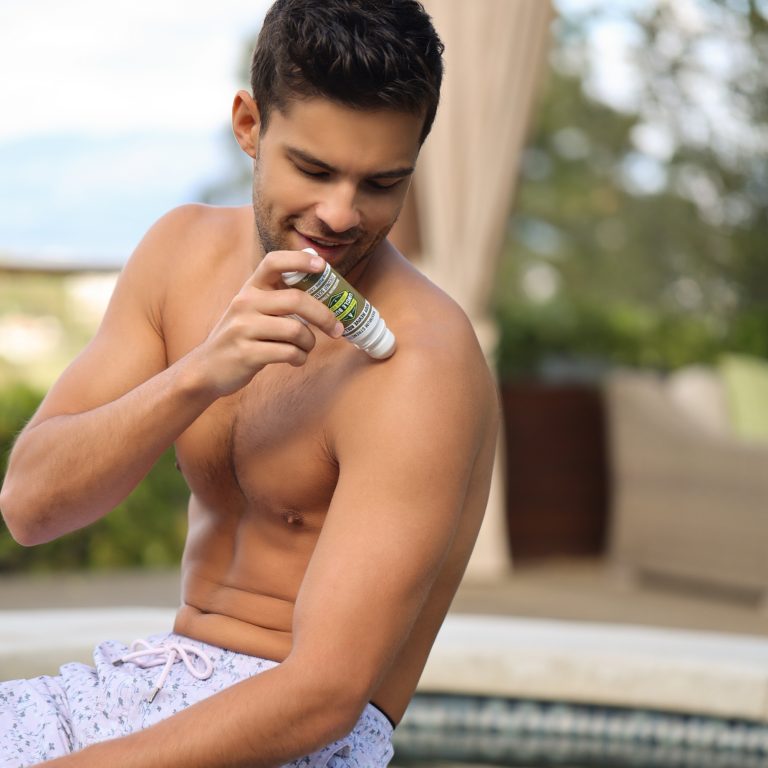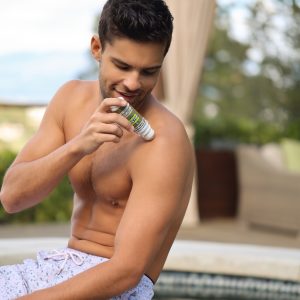 Can I take CBD into other countries?
Once you leave the United States, the laws and regulations for CBD can change dramatically. Some countries are like the U.S. and generally allow CBD products to be brought in by visitors – but many counties do not. CBD is illegal in some European and Asian countries, and most African and Middle Eastern countries have banned all cannabis and hemp-derived products. Always check to see if your destination allows visitors to bring CBD products, and you should always understand the products in your possession, and whether they contain any THC or are purely CBD. If you are unsure, it's best to leave them behind.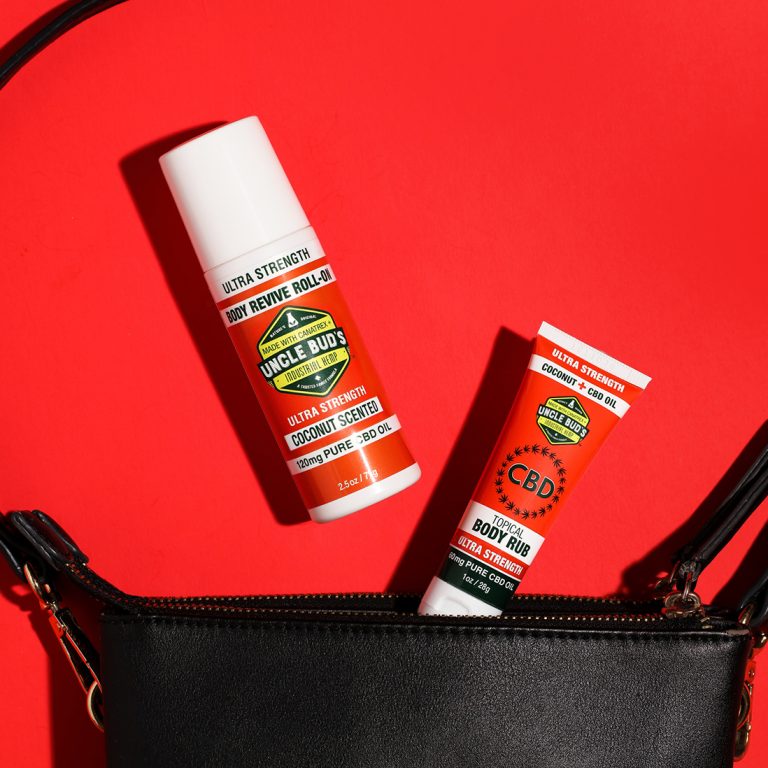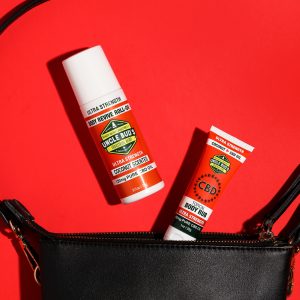 Can I take CBD on a domestic flight?
The Federal rules for CBD apply to all types of travel, including domestic flights. You can fly with CBD products that have less than 0.3% percent THC. However, Hemp and CBD products fall under the same TSA limitations as other personal items that are liquid or liquid-based. These items must be less than 3.4 ounces of liquid, and this includes oils, creams, and tinctures. So, you may freely bring any hemp or CBD product on a U.S. flight, so long as they are less than 3.4 ounces of product and contain below the minimum allowed amount of THC (below 0.3%).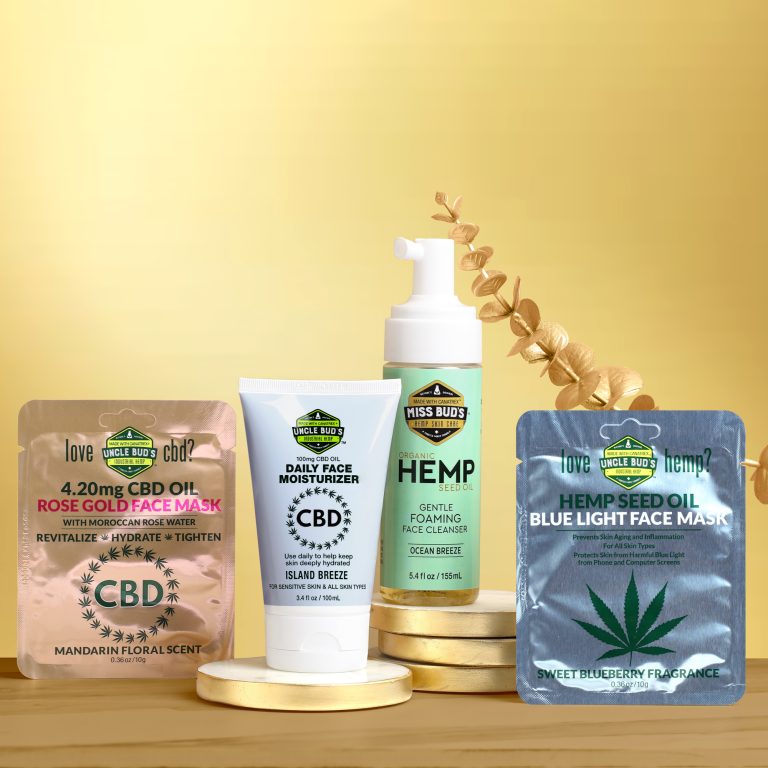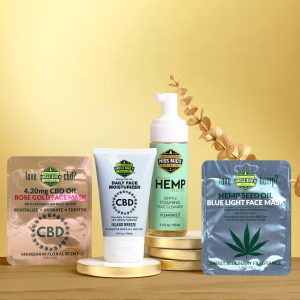 Essential Hemp and CBD Products for Vacation
While great memories, excitement, and adventure are the hallmarks of a nice vacation, they can be a substantial disruption to your daily routine. Vacations are often physically demanding, with lots of walking, staying up late, and disruptions to your sleep cycle. Travelers suffer from jet lag, fatigue, sore muscles and joints, sunburns, and even anxiety as they navigate unfamiliar places and encounter the unexpected. Hemp and CBD fans use many different products to address these uncomfortable side effects of adventuring away from home and the familiar. To help you get ready for vacation, we've chosen some of the best hemp and CBD products to bring on your next great adventure.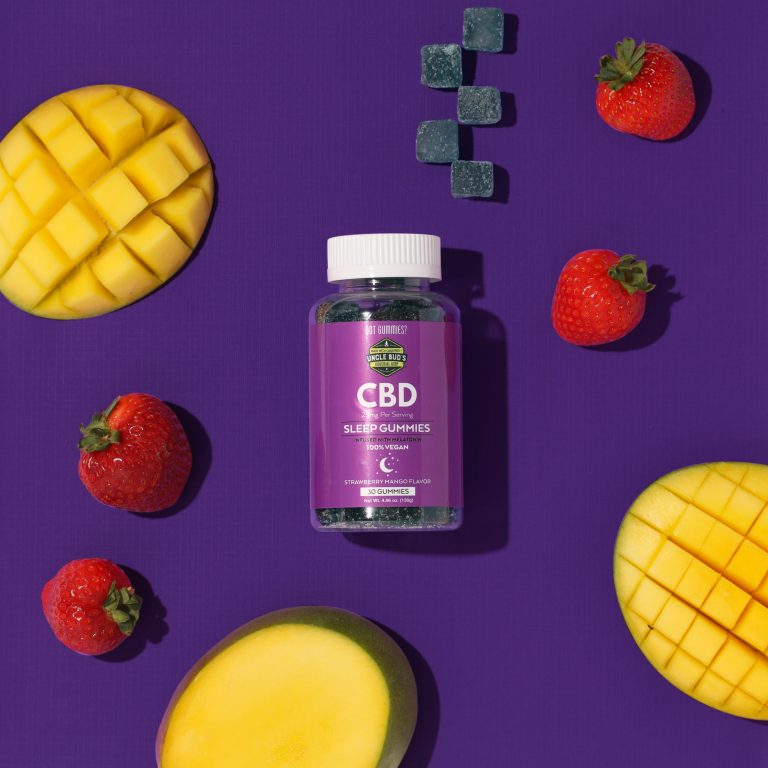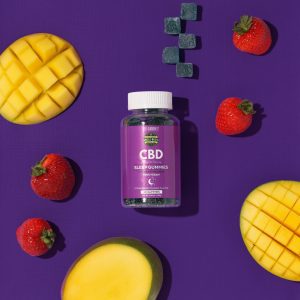 Traveling to faraway places and flights across different time zones can result in jet lag and disruptions to your sleep cycle, so many travelers rely on natural sleep-enhancing solutions like Melatonin to mitigate the effects of travel on sleep.
CBD Sleep Gummies are soft gelatin chewables that taste great and include Melatonin to assist in sleep along with CBD oil. Each chewable gummy delivers an infusion of our proprietary CBD formula, plus Melatonin and other ingredients. These gummies are perfect after a long day on vacation, infused with 2mg of melatonin and 25mg of CBD per serving. Our Sleep Gummies are made with 100% Vegan ingredients and have a wonderful strawberry-mango flavor. Made with 100% vegan ingredients, each bottle contains 30 gummies and 750 mg of premium CBD oil.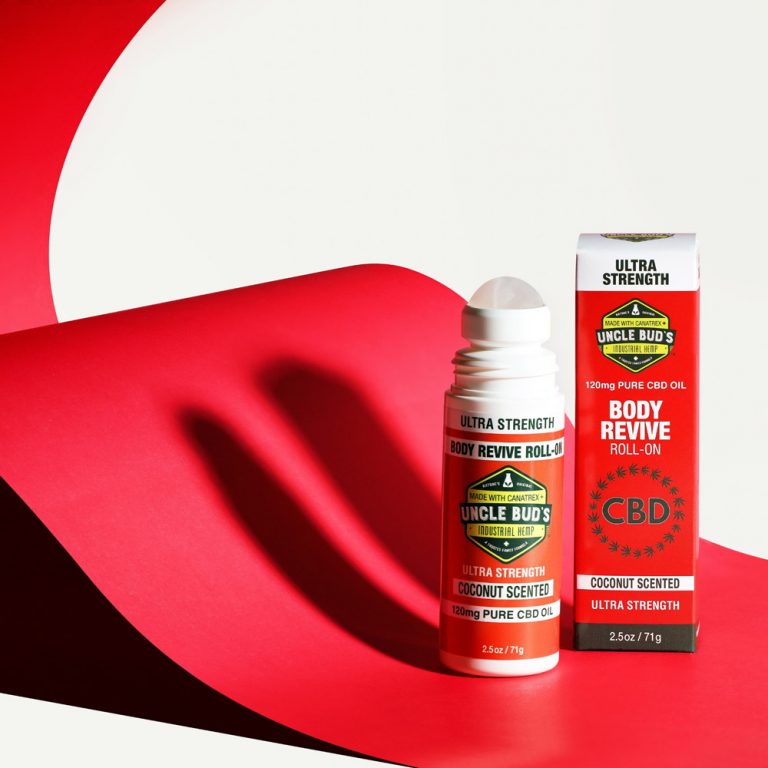 Vacations usually mean a lot of walking, standing, or hiking. The physical demands of vacation can take their toll on your joints and muscles and result in aches, pains, and soreness.  Topicals are CBD solutions that assist in recovery from long and physically demanding vacation days. Topical recovery solutions are rubbed onto the skin over areas in need of recovery including the muscles, joints, knees, back, hands, and feet.
Uncle Bud's CBD Body Revive Roll-On is an ultra-strength recovery solution that uses a no-mess roll-on applicator that glides on smoothly, without any hassle or residue. At 2.5 ounces per bottle, it's an ideal size to bring on flights, and just under the 3.4-ounce TSA limit. Uncle Bud's quick-absorbing CBD roll-on is coconut scented and infused with 240mg of CBD oil.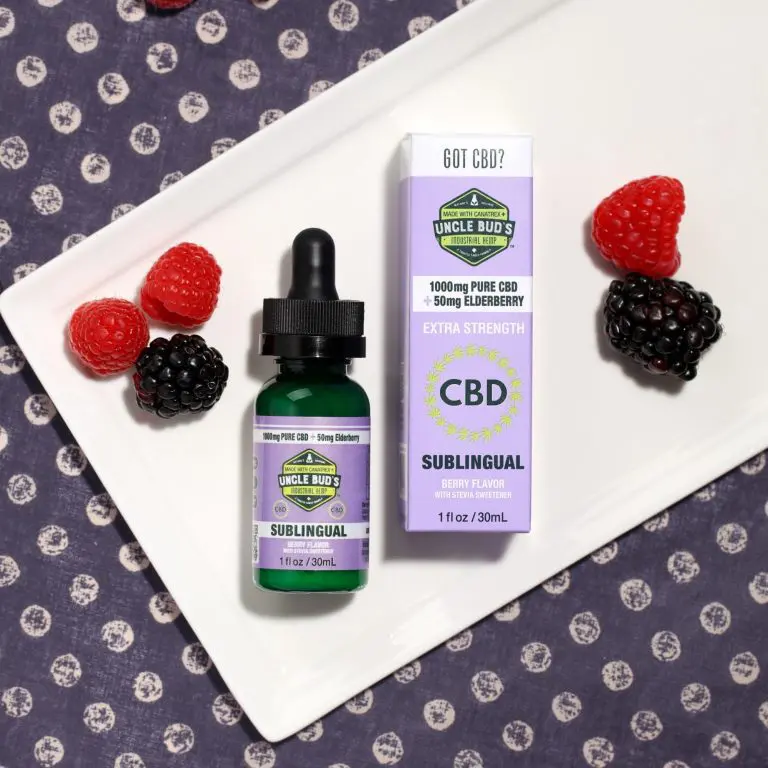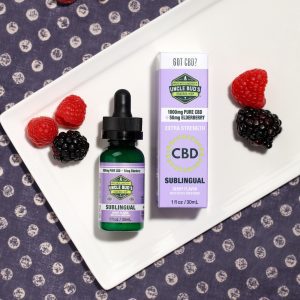 While vacations can be exhilarating, they can be stressful as well. Sublingual tinctures use purified CBD oil and many people use them to chill. Uncle Bud's CBD Sublingual with Elderberry combines pure CBD oil with Elderberry. Elderberry is a well-known herbal ingredient associated with relaxation.
Each bottle of Uncle Buds CBD tincture with Elderberry contains 1000mg of CBD Oil and 50mg of Elderberry in each 30mL bottle. Take one full dropper around bedtime as part of an evening relaxation routine. You can also mix sublingual into a beverage or food. Uncle Bud's CBD Sublingual with Elderberry has a berry flavor with stevia sweetener.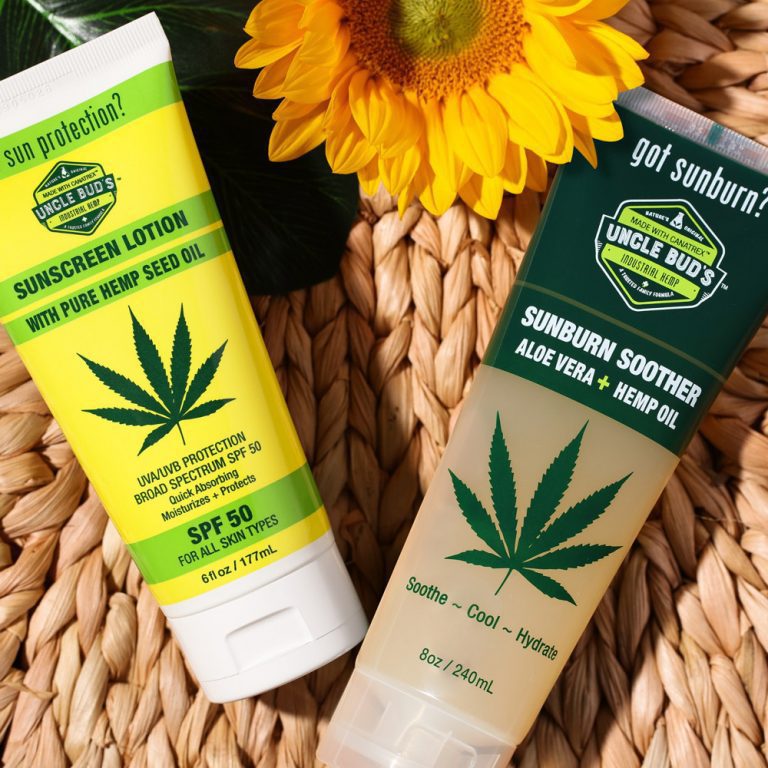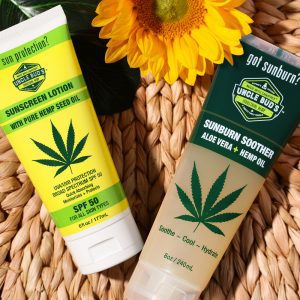 Most travel destinations, especially Summer Vacations, mean a lot of time spent outside, a lot of sun, and a lot of sun exposure. Sunburns are all too common on Summer and outdoor vacations, and sun protection is a must on any vacation where you'll be outside for extended periods. The harmful effects of sun exposure and sunburns can damage your skin in multiple ways, but luckily Hemp and CBD sun care products are up to the task.
When it's time to embark into the great outdoors or take your family on summer vacation, you can be ready with the perfect sun care products to protect you and your family. Pure hemp seed and CBD oil form the base ingredient in premium hemp skin care products designed to replenish the moisture that the heat and sun rob from your skin. Specially designed for before and after sun exposure, Hemp and CBD skin care solutions contain beneficial ingredients that protect and rejuvenate skin like antioxidants, omegas, moisturizers, and vitamins.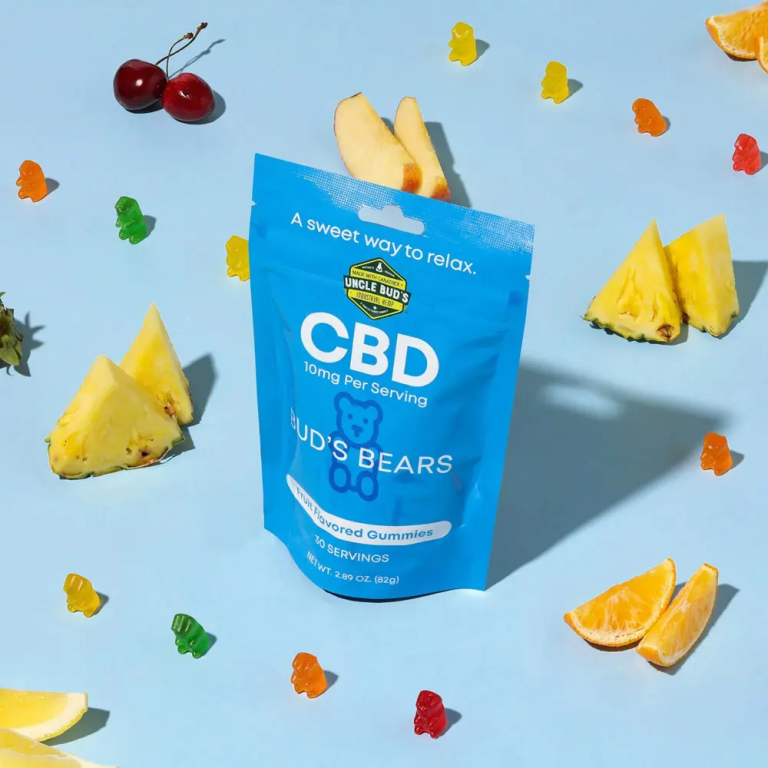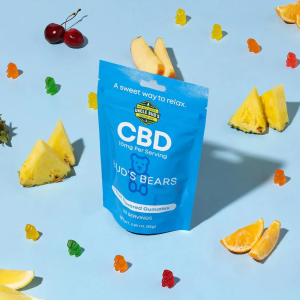 When you're traveling or on the go, CBD Bud's Bear Gummies are a convenient and portable way to enjoy CBD while adventuring. These cute and cuddly bears are an easy, anytime treat with a CBD infusion inside every bear. CBE Bear Gummies are perfect for when you are traveling and need a portable, pocket-size CBD solution.
Uncle Bud's CBD Bear Gummies are cute and colorful bears made from deliciously chewy gelatin for a convenient CBD treat. Each bear is infused with 10mg of CBD. Do you like your bears sweet or sour? Bud's offers both so everyone can satisfy their craving for the beary best CBD gummies. Each bag has multiple fruit flavors including Pineapple, Lemon, Tangerine, Apple, and Cherry.
---
Uncle Bud's Hemp has built its reputation on creating and selling high-quality, pure, premium Hemp-derived products. Our Hemp and CBD products are lab tested to ensure purity, potency, and quality.
The CBD content in milligrams is listed on every product label. While we can ensure the purity and maximum-strength potency of our proprietary CBD oil, we make no medical or therapeutic claims on any CBD product. Uncle Bud's avoids medical or therapeutic claims in order to maintain complete integrity, transparency, and trust with our customers.
All Uncle Bud's Hemp products are proudly made in the USA.
Disclaimer:
UncleBudsHemp.com articles are intended to provide helpful and informative content about the benefits of Hemp Seed Oil and CBD products.  Readers are advised to do their own research and make decisions in partnership with their healthcare provider. Nothing you read here should be relied upon to determine a course of treatment for any medical issue. All content found on the UncleBudsHemp.com website, including text, images, audio, or other formats were created for informational purposes only. Uncle Buds makes no claims as to the medical efficacy of any products. The site and its content are provided on an "as is" basis.