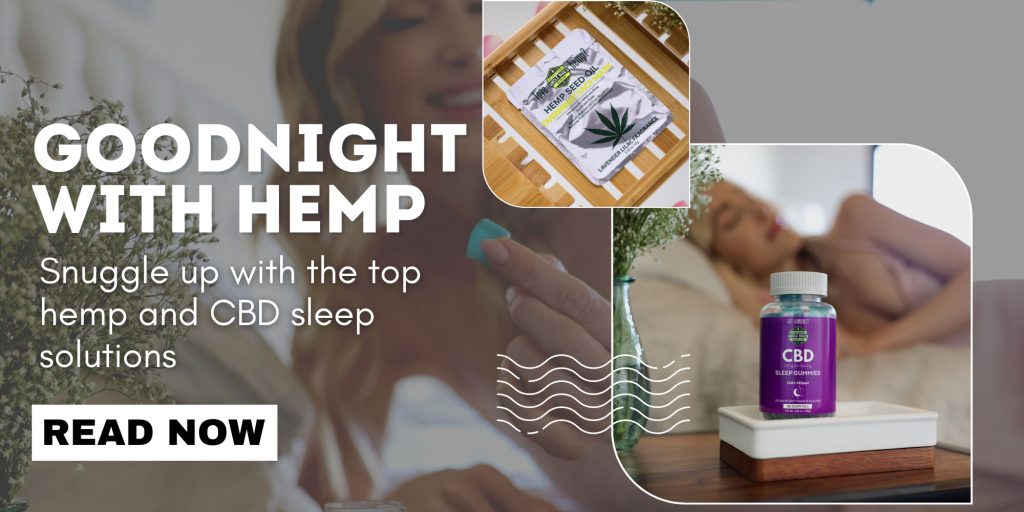 Snuggle up with the top hemp and CBD sleep solutions
Table of Contents
In search of a better night's sleep
Ingredients for a good night's sleep
CBD Sleep Gummies with Melatonin
CBD Sublingual with Elderberry
In search of a better night's sleep
In today's modern frantic, fast-paced world, a good night's sleep is more important than ever. To balance the often exhausting pace of daily life, we are always on the lookout for strategies to unwind at the end of the day and get restful, uninterrupted sleep. Daily stress and the anxieties of life can make getting a good night's sleep difficult, and many people have trouble decompressing and achieving a deep, satisfying sleep that leaves them feeling refreshed and energized the next morning.
In recent years, strategies to relax and get better sleep have taken a "holistic" approach. The holistic idea of wellness is a whole-body approach to health that favors natural, herbal, and botanical oral remedies over synthetic substances. Holistic wellness seeks a healthy, balanced body and mind, through exercise, nutrition, and other healthy strategies to relax and sleep better without strong drugs or pharmaceuticals. The ways people relax and de-stress to get a better night's sleep are as varied as the people behind them, but for many people, it's usually some combination of fitness, relaxation, meditation, and rest – often with nutritional products, herbal remedies or dietary additives of some kind.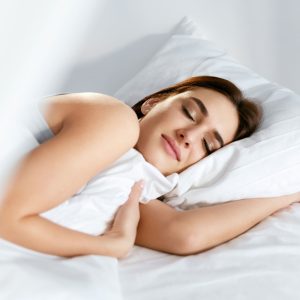 Ingredients for a good night's sleep.
Strategies that help achieve a better night's sleep are thought to involve serotonin, a chemical the brain releases which interacts with the emotional centers of the brain, producing feelings of calm and contentment.
Exercise
Foremost among these strategies is exercise, which relaxes the body and calms the brain, facilitating the sleep process. Exercise releases serotonin, which plays a key role in the body's sleep cycle. Serotonin produces calm, content feelings along with drowsiness, allowing you to lose full consciousness and fall into a deep sleep. How exactly Serotonin assists in sleep and relaxation isn't fully understood, but various herbal remedies exist that are thought to enhance the effects of Serotonin and aid in sleep.
Nighttime Routines
Nighttime relaxation routines can assist in getting a better night's sleep. These can be reading a favorite book, watching a show, or a soothing evening bath. These rituals can also assist in serotonin release and help relax the body and mind in anticipation of a good night's sleep. For nighttime routines involving a bath or shower, numerous self-care products exist that are designed for nighttime use that are supplemented with specialized ingredients that help with relaxation or that facilitate restful sleep.
Nutritional Products
Finally, there are numerous nutritional products that can be taken orally that may assist with evening relaxation and help with obtaining a better night's sleep. Melatonin is one such well-known and popular herbal choice for enhancing relaxation and sleep, but there are others. Hemp products, including CBD, are becoming an increasingly popular choice for evening relaxation & sleep routines. With hemp now a significant part of many people's nighttime routines, here are the top Hemp and CBD products to add to your nighttime routine.
CBD Gummies are flavored gelatin chewables  –  infused with CBD oil and other vegan ingredients. CBD Gummies are taken into the mouth, chewed, and swallowed, allowing the digestive system to absorb the ingredients and transport them throughout the body.
CBD Sleep Gummies are soft gelatin chewables that taste great and include Melatonin to assist in sleep along with CBD oil. Each chewable gummy delivers an infusion of our proprietary CBD formula, plus Melatonin and other ingredients. These gummies are perfect for your bedtime routine, infused with 2mg of melatonin and 25mg of CBD per serving. Our Sleep Gummies are made with 100% Vegan ingredients and have a wonderful strawberry-mango flavor. Made with 100% vegan ingredients, each bottle contains 30 gummies and 750 mg of premium CBD oil.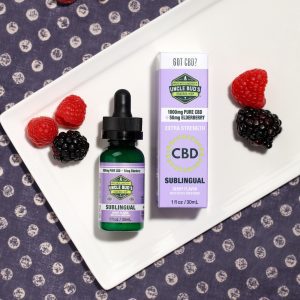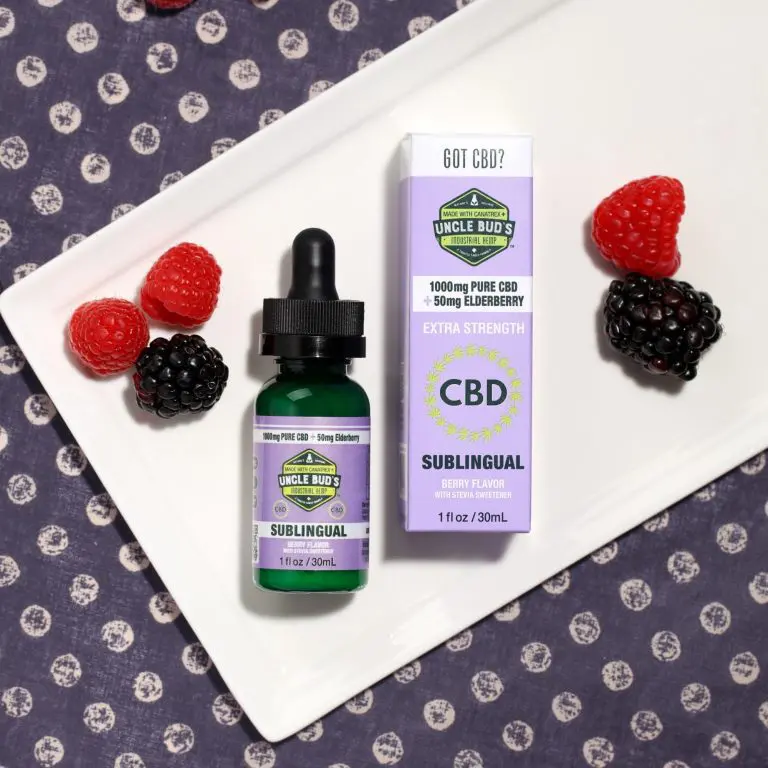 Sublingual means "under the tongue" and refers to various purified CBD oil tinctures that many people use as part of a relaxing bedtime routine. Using a dropper, the CBD oil tincture is administered under the tongue and quickly absorbed, delivering the CBD to the bloodstream where it can spread through the body. The oil is typically light and designed to be absorbed quickly without leaving residue or an aftertaste. Peppermint is a popular flavor for Sublingual CBD oil, but any flavor is possible.
Uncle Bud's CBD Sublingual with Elderberry combines pure CBD oil with Elderberry. Elderberry is a well-known herbal additive associated with relaxation. Each bottle of Uncle Buds CBD tincture with Elderberry contains 1000mg of CBD Oil and 50mg of Elderberry in each 30mL bottle. Take one full dropper around bedtime as part of an evening relaxation routine. You can also mix sublingual into a beverage or food. Uncle Bud's CBD Sublingual with Elderberry has a berry flavor with stevia sweetener.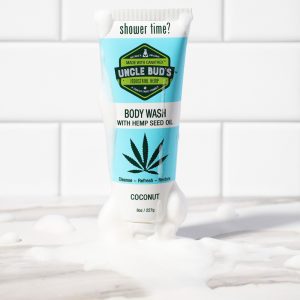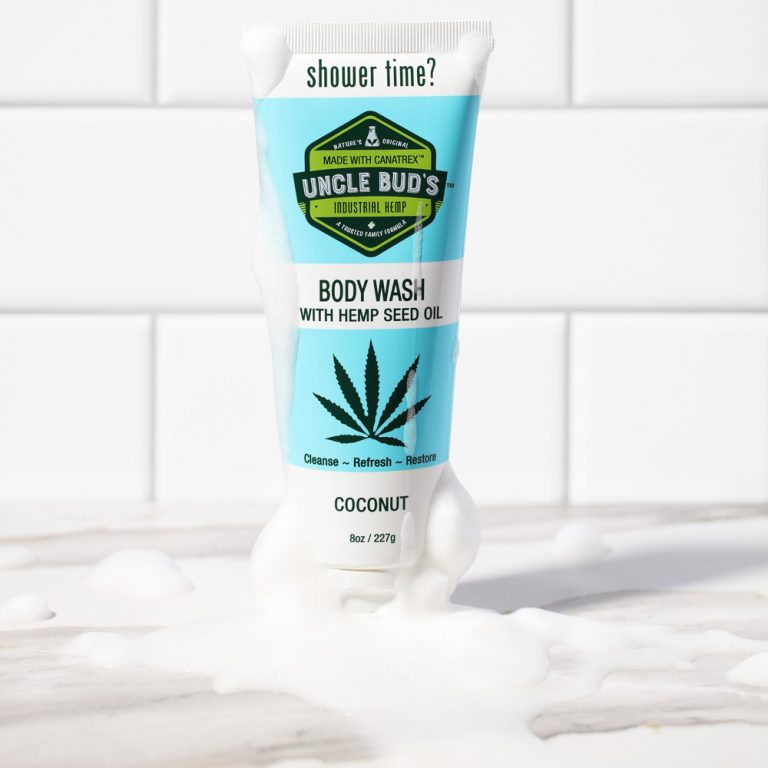 A relaxing evening bath or shower is a well-known technique to relax and de-stress at the end of the day. The refreshing sensation of warm water in a bath or shower can help you to relax and unwind in preparation for a restful sleep. Hemp and CBD bath products can enhance an evening bath routine.  Hemp seed oil is full of moisturizers and other skin-nourishing ingredients that cleanse, hydrate, and beautify your skin. The skin is also excellent for absorbing CBD oil through what's called transdermal absorption, infusing first your skin and then your whole body with CBD. Adding hemp and CBD to your nighttime bath routine helps elevate an evening bath time ritual to the next level of relaxation and invigoration with whole body care.
An evening bath is an ideal way to prepare your skin to experience the therapeutic benefits of hemp. Immersion in warm water makes the blood vessels in the skin expand and draw close to the surface as well as opening the pores. Warm water causes flushed skin, which helps Hemp seed oil or CBD be absorbed quickly and easily. Hemp and CBD bath products are becoming a staple in bathrooms everywhere due to the multiple benefits associated with a hot, hemp-infused bath.
Uncle Bud's invigorating Hemp Body Wash is the perfect way to enhance an evening bath ritual using pure hemp seed oil plus other nourishing ingredients to infuse your skin with moisture. The coconut-scented formula will leave your skin feeling fresh, radiant, and moisturized while your skin absorbs the powerful antioxidant ingredients.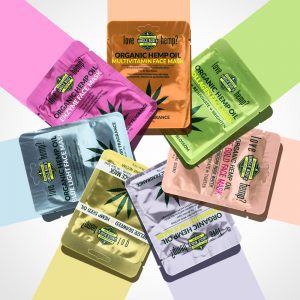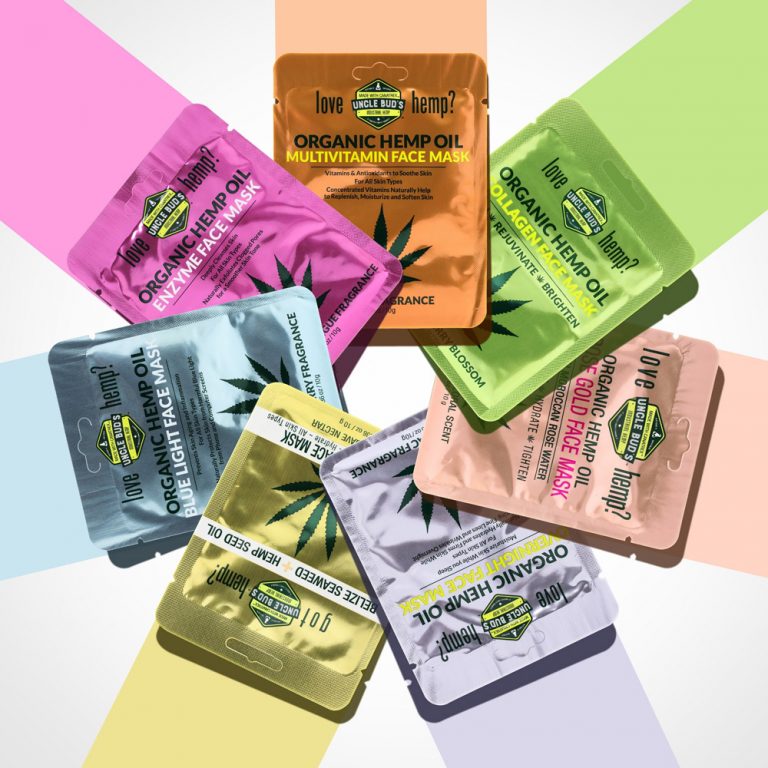 While edible products such as gummies and sublinguals may be useful nutritional ways to help with a better night's sleep, nighttime self-care routines can work wonders for decompressing and relaxing at the end of a long day. Among the specialized hemp products available for a calming bath time ritual are clay face masks which rejuvenate the skin. Hemp clay face mask will leave your skin clean and moisturized.
Uncle Bud's hemp overnight face mask contains an infusion of pure hemp seed oil with other premium ingredients such as beta-glucan derived from mushroom, Hexylresorcinol, and other antioxidants that promote moisturization while you sleep. This hemp face mask helps maintain your pH balance while moisturizing your skin and leaving your face looking bright and youthful. It's a luxurious piece of any bedtime relaxation ritual.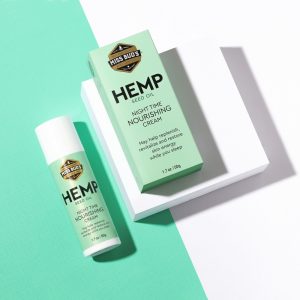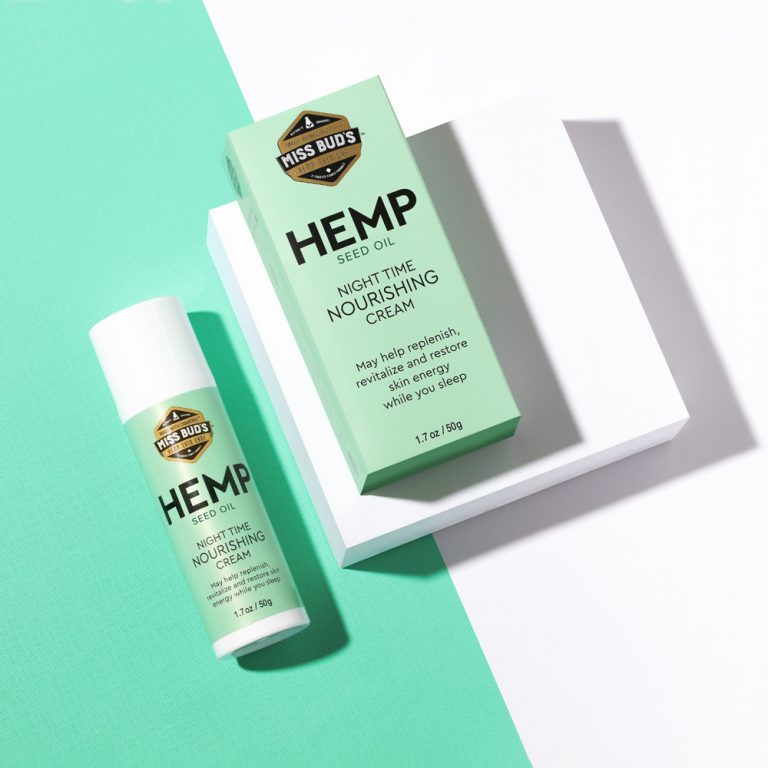 Hemp seed oil makes an excellent base ingredient for facial care products. Hemp face care products use the versatile benefits of hemp seed oil to deliver extra moisturizing, cleansing, exfoliating, and restore key nutrients to the skin on your face. Hemp face care products designed for washing your face, gently cleanse the skin on your face, while removing dirt and excess oil. Some hemp face care solutions can also help detoxify and exfoliate the skin, unclogging pores, and removing dead skin cells. Hemp moisturizing products like facial creams deliver intense hydration and nutrients that may help restore skin softness and elasticity. The hemp seed oil, along with other ingredients in hemp face care solutions, work together to help rejuvenate the skin, restore moisture and infuse it with essential nutrients to help achieve a smooth, healthy, and more youthful appearance.
Miss Bud's Hemp Nighttime Face Cream works throughout the night to replenish the moisture levels in your skin, restoring antioxidant levels and may leave your skin glowing. Our non-greasy formula absorbs easily and penetrates deep to hydrate skin.
---
Uncle Bud's Hemp has built its reputation on creating and selling high-quality, pure, premium Hemp-derived products. Our Hemp and CBD products are lab tested to ensure purity, potency, and quality.
The CBD content in milligrams is listed on every product label. While we can ensure the purity and maximum-strength potency of our proprietary CBD oil, we make no medical or therapeutic claims on any CBD product. Uncle Bud's avoids medical or therapeutic claims in order to maintain complete integrity, transparency, and trust with our customers.
All Uncle Bud's Hemp products are proudly made in the USA.
Disclaimer:
UncleBudsHemp.com articles are intended to provide helpful and informative content about the benefits of Hemp Seed Oil and CBD products.  Readers are advised to do their own research and make decisions in partnership with their health care provider. Nothing you read here should be relied upon to determine a course of treatment for any medical issue. All content found on the UncleBudsHemp.com website, including text, images, audio, or other formats were created for informational purposes only. Uncle Buds makes no claims as to the medical efficacy of any products. The site and its content are provided on an "as is" basis.