Got pain? Check out our top pain relief products made with pure hemp seed oil.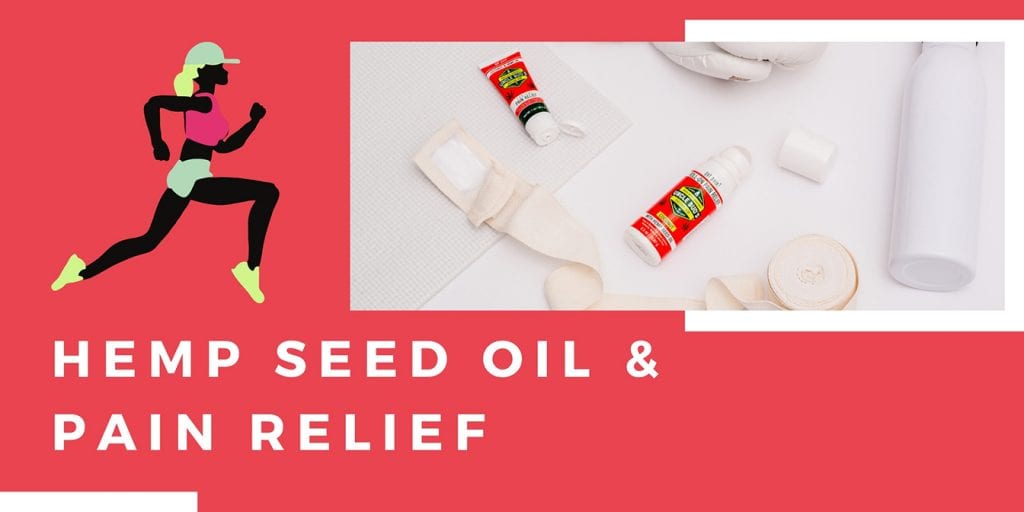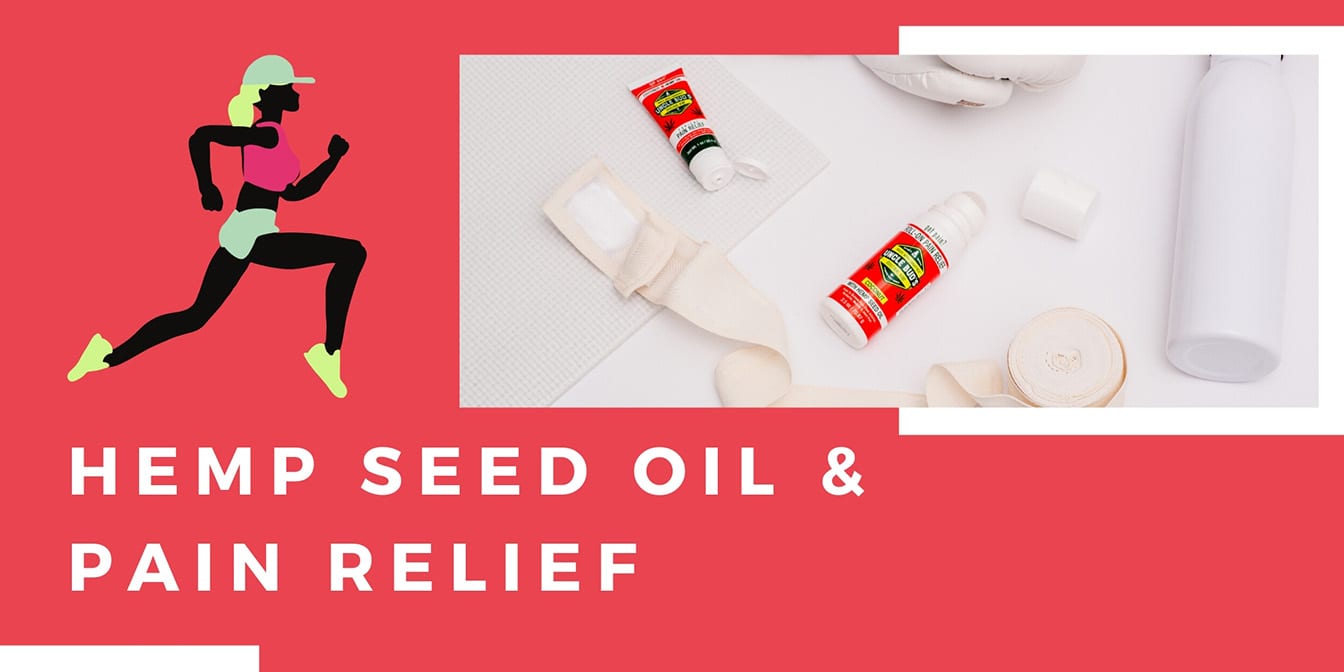 Pure Hemp Seed Oil for Pain Relief
Hemp Seed Oil is the pale green botanical oil extracted from the industrial hemp plant. Once isolated and purified it's called Pure Hemp Seed Oil, but it retains numerous beneficial compounds that may help to reduce inflammation. The therapeutic properties of hemp seed oil have been known for centuries. Now hemp seed oil has been rediscovered by the wellness community and its popularity has grown to include countless products and supplements.
Pain relief ointments and creams made with hemp seed oil are applied topically to the skin, and the active ingredients penetrate to help reach the muscles and joints below. The hemp oil and other compounds in Uncle Bud's Hemp Pain Relief products may help to reduce inflammation, relieving pain effectively and quickly. While it's made from the hemp plant, Hemp seed oil contains no THC and no CBD, and Uncle Bud's Hemp pain relief creams are FDA registered for over-the-counter use.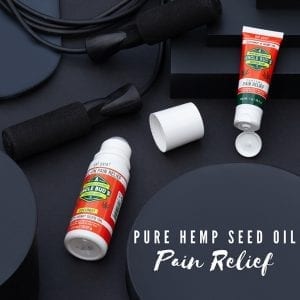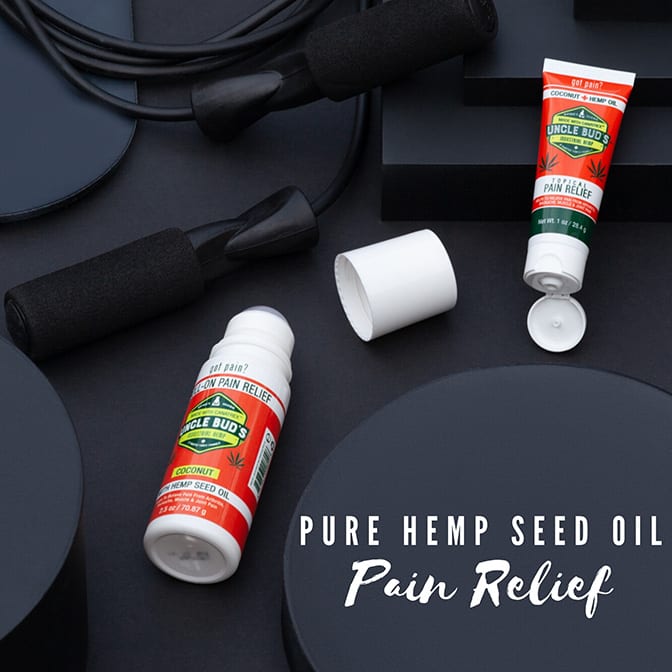 Uncle Bud's pain relief products contain a proprietary blend of pure hemp seed oil and other therapeutic ingredients for premium natural pain relief. For muscle and joint pain, Uncle Buds offers several over the counter, FDA-registered, topical pain relief creams. These hemp-based pain relief creams absorb quickly and penetrate deeply to combat the aches and pains associated with arthritis, backaches, muscle, and joint pain. These topical pain relief creams also moisturize the skin and contain potent anti-inflammatory compounds.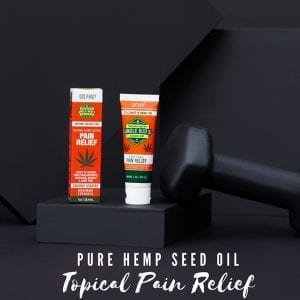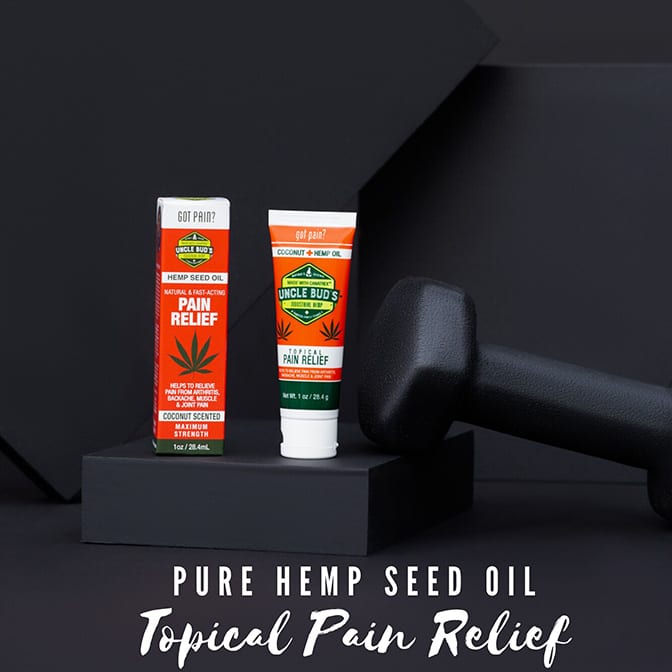 Our original Topical Hemp Cream is the most popular hemp pain-relief product. This fast-acting hemp topical pain reliever absorbs quickly and penetrates deep to combat aches and pains associated with arthritis, backaches, and muscle and joint pain. This premium coconut-scented, over-the-counter pain relief cream uses our proprietary blend of the purest hemp seed oil plus potent anti-inflammatories and other supplements.
#1 Hemp Pain Product • Potent anti-inflammatory hemp oil blend • Coconut scented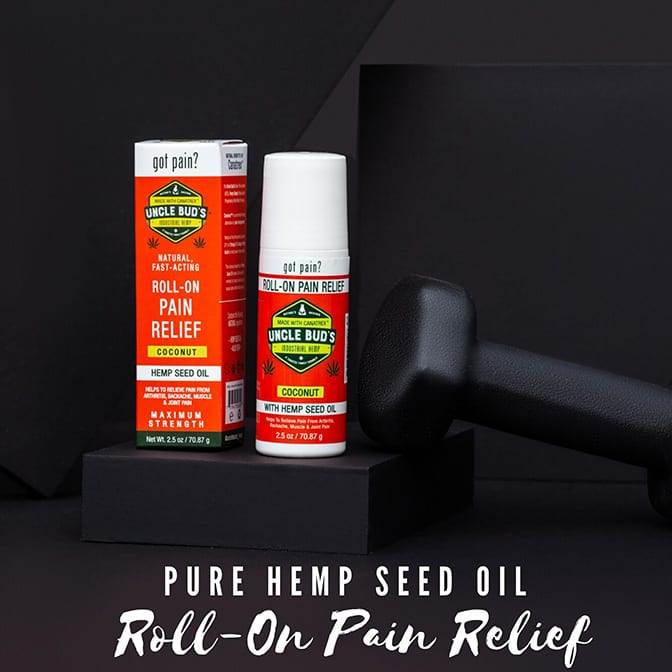 Uncle Bud's Roll-On topical contains the same ingredients as our best-selling topical pain relief cream but is a no-mess, quick-absorbing roll-on that goes on quick and smooth with a convenient roll-on applicator. The fast-acting roll-on gel goes on quickly and penetrates deep to combat aches and pains associated with arthritis, backaches, and muscle and joint pain.
Quick absorbing roll-on gel goes on smooth • Coconut scented
---
Uncle Bud's Hemp has built its reputation on creating and selling high-quality, pure, premium Hemp-derived products. Our Hemp and CBD products are lab tested to ensure purity, potency, and quality.
The CBD content in milligrams is listed on every product label. While we can ensure the purity and maximum-strength potency of our proprietary CBD oil, we make no medical or therapeutic claims on any CBD product. Uncle Bud's avoids medical or therapeutic claims in order to maintain complete integrity, transparency, and trust with our customers.
All Uncle Bud's Hemp products are proudly made in the USA.
---
Disclaimer:
UncleBudsHemp.com articles are intended to provide helpful and informative content about the benefits of Hemp Seed Oil and CBD products.  Readers are advised to do their own research and make decisions in partnership with their health care provider. Nothing you read here should be relied upon to determine a course of treatment for any medical issue. All content found on the UncleBudsHemp.com Website, including text, images, audio, or other formats were created for informational purposes only. Uncle Buds makes no claims as to the medical efficacy of any products. The site and its content are provided on an "as is" basis.