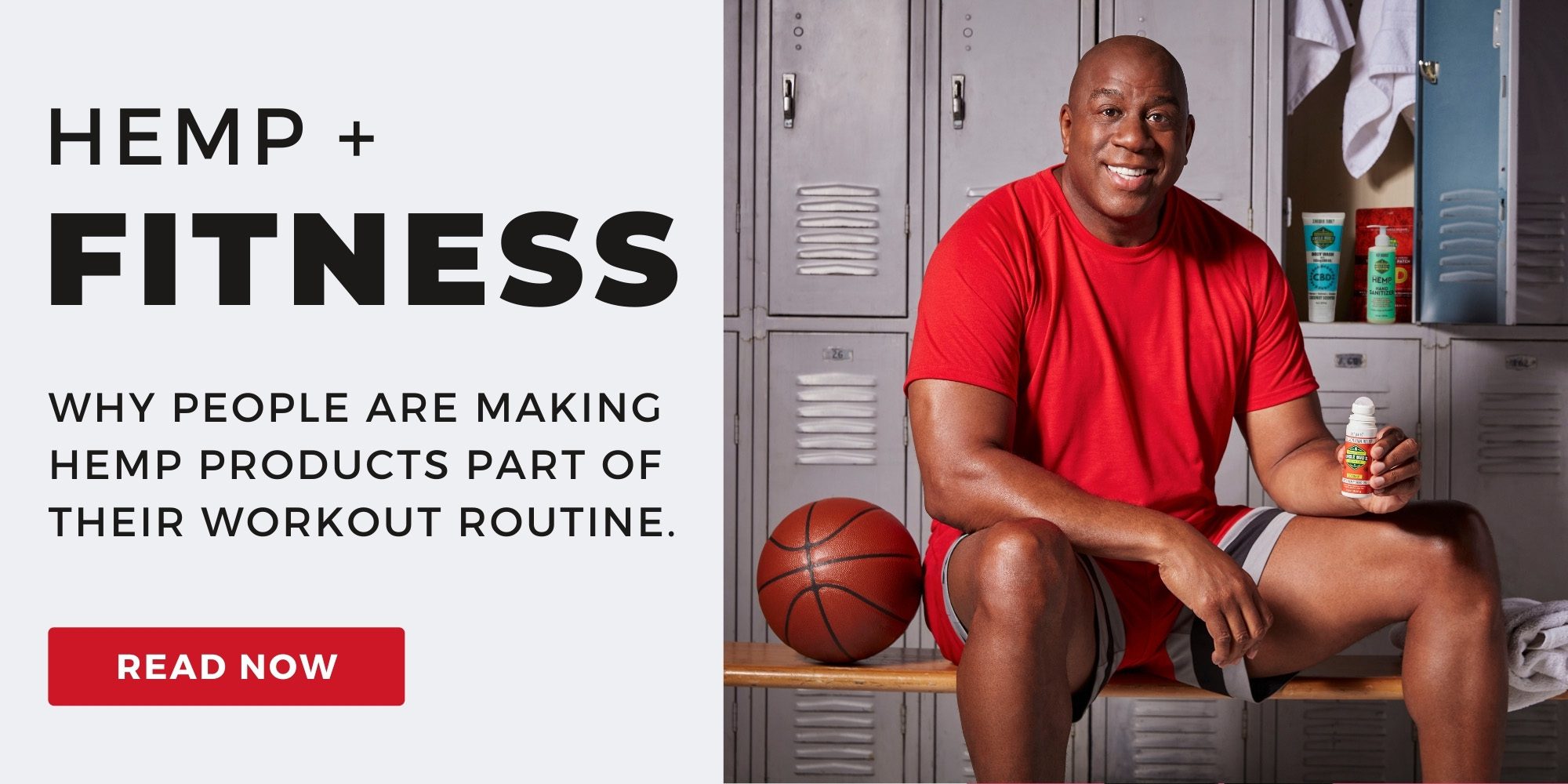 Why people are making hemp products part of their workout routine.
Table of Contents
Exercise, Fitness & Hemp
Fitness is a 100-billion-dollar industry. Take one look in any store or online and you'll realize health and fitness supplements are big business. Nearly everyone who wants to make exercise a part of their active lifestyle is in the market for wellness supplements. Every type of health product imaginable exists in this huge industry – from simple vitamins and nutritional supplements to specialized topical creams for the muscles and joints. It doesn't matter if you are a serious athlete or just someone who likes an evening walk, most people choose to combine their workout, fitness routine, or physical exercise with some kind of nutritional or therapeutic wellness supplement.
Over the past couple of decades, products made from hemp have emerged onto the health and wellness scene as an exciting way to supplement exercise and fitness. Non-THC-bearing strains of the cannabis plant are processed to create a botanical oil called hemp oil. If the seeds specifically are processed it creates hemp seed oil.
Hemp seed oil contains many beneficial ingredients that can assist with workout recovery, notably anti-inflammatory compounds that may help with muscle and joint pain when mixed with 10% trolamine salicylate. In addition to the anti-inflammatory compounds, hemp seed oil contains a multitude of nutrients that are beneficial for the body as it recovers from physical activity including exercise, sports, or any fitness activity.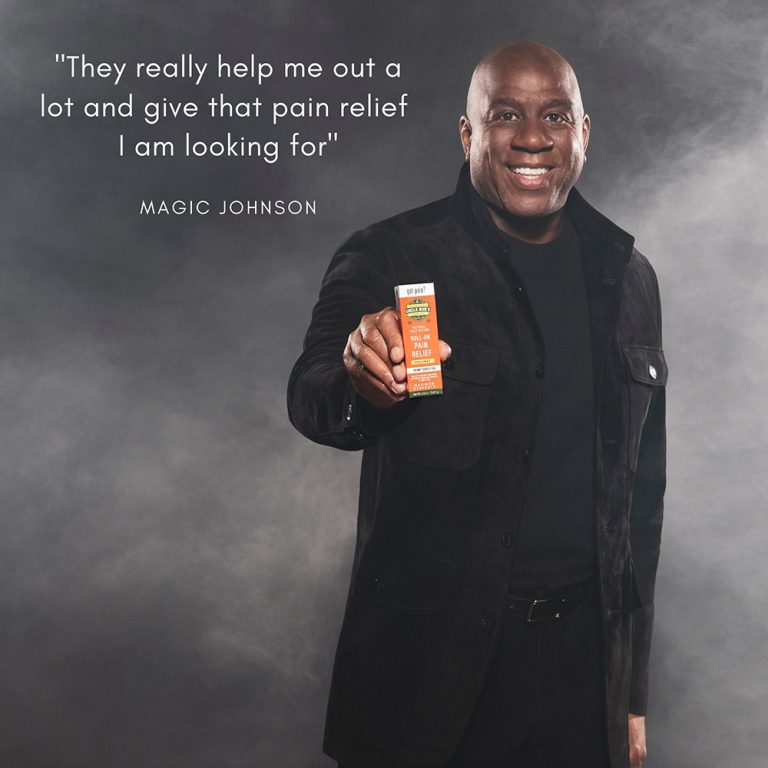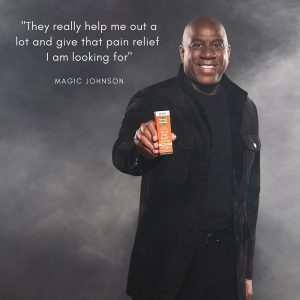 How is Hemp Oil Used for Workout Recovery?
Hemp oil is the purified botanical oil extracted from cannabis Sativa or hemp plant. While its therapeutic and properties have been known by different cultures for a long time, only recently has hemp oil been rediscovered and widely embraced by the global wellness community. Many athletes, fitness enthusiasts, and even people who work out casually have adopted hemp oil products into their fitness routines because of its many beneficial ingredients which can enhance workout recovery. 
While hemp oil is full of ingredients that benefit the body in multiple ways, it's important to remember it does not contain THC – the chemical associated with the marijuana strain of the cannabis plant. The US Food and Drug Administration (FDA) has approved THC-free hemp oil for over-the-counter use, which means it can be bought by anyone without special restrictions or a prescription.
If you choose to use products made from hemp oil as part of your exercise or fitness routine, there is no chance of accidentally getting THC – in fact, most hemp oil products for workout recovery are guaranteed to be THC-free.
Workout recovery products made with hemp seed oil, such as topical pain relief creams, contain a unique mixture of compounds that combine to produce multiple therapeutic benefits which may enhance recovery after sports, exercise, a workout, or other strenuous activity. Foremost among the ingredients in hemp oil that help workout recovery are anti-inflammatories compounds (omega-3-6-9), but a multitude of other therapeutic ingredients are found in hemp seed oil. Here are the main nutrients in hemp seed oil that may benefit workout recovery.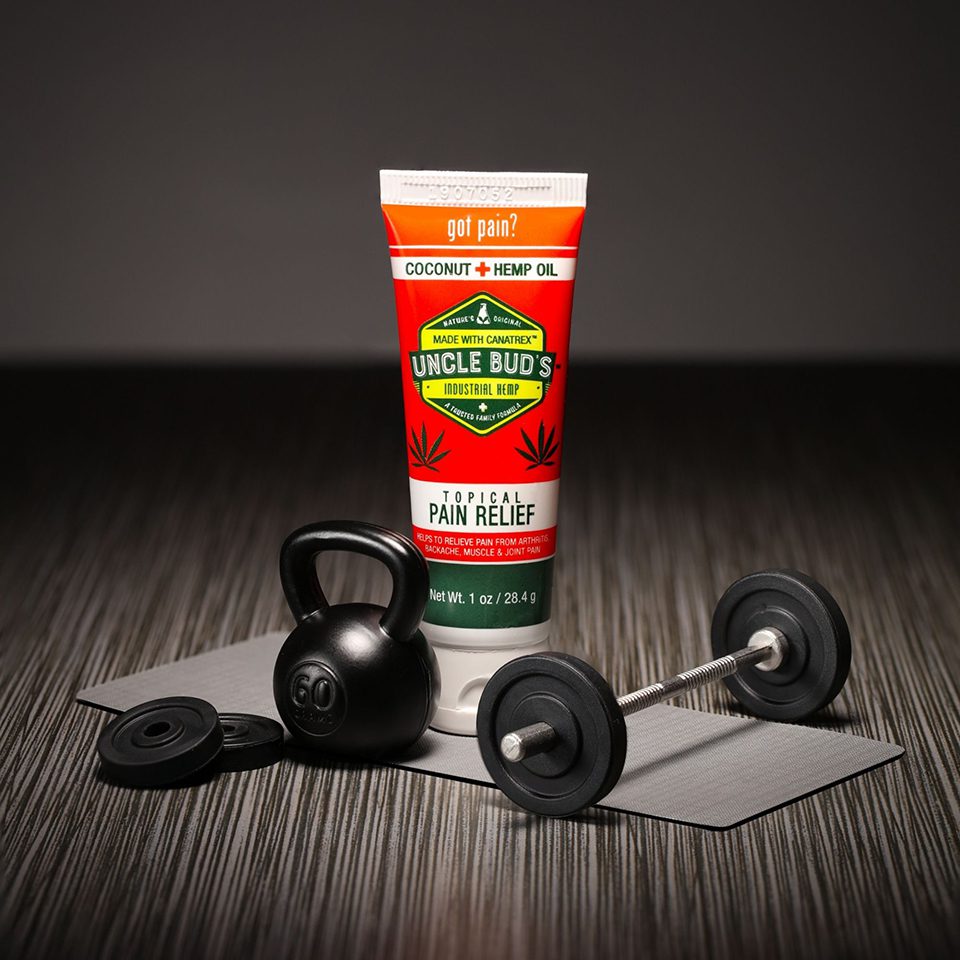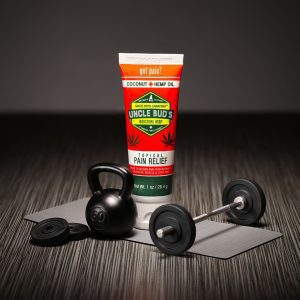 How Does Hemp Oil Relieve Pain? 
The most common side effect of exercise or any strenuous physical activity is muscle soreness and joint pain. The stress of walking, running, and lifting puts stress on your bones, joints, and muscles. Sudden movements, accumulated stress, or intense physical exertion can all trigger pain and soreness in the joints and muscles. Over time, the repeated stress of intense physical activity can cause a buildup of tiny injuries to your muscles and joints, especially the soft tissue that connects bones called ligaments. 
These tiny injuries to the tissue are the primary cause of exercise-related pain through a process called inflammation. Inflammation occurs in response to damage to the muscles and the connective tissue between joints. Whether the damage is caused by sudden overexertion, injury, or accumulated microscopic stress over time, the tissue of the joints and muscles swell as they try to repair the damage. The pain you feel after a hard workout or long day of activity is caused by inflammation of the muscle or joint tissue.
Hemp seed oil contains specialized anti-inflammatory compounds such as omegas that when mixed with 10% trolamine salicylate help to reduce swollen, injured tissue by reducing and reversing the body's inflammatory response to joint and muscle damage.
When a hemp pain relief product like a topical cream is rubbed on the skin, the anti-inflammatory compounds penetrate the skin to reach the muscles and joints below. The anti-inflammatory compounds in the hemp seed oil along with other over-the-counter ingredients (like 10% trolamine salicylate) in the cream interact and help reduce the inflammation. Reducing inflammation also reduces the associated pain. When the swelling of inflamed connective tissue subsides, the pain associated with it lessens until the pain is reduced. 
In addition to the naturally occurring anti-inflammatory compounds present in hemp seed oil, Uncle Bud's pain relief topical creams include a special active ingredient called Trolamine salicylate. Trolamine salicylate 10% specifically works to relieve pain and combines with the anti-inflammatory ingredients in the hemp seed oil to help reduce this inflammation in all areas of the body that can become sore or painful due to working out or exercising.
Antioxidants & Omegas Help Aid in Recovery
Besides the anti-inflammatory ingredients, hemp oil seed also contains two other substances helpful for recovery, Antioxidants, and Omegas. Antioxidants are substances that can prevent or slow the damage to cells caused by harmful particles called free radicals. Free radicals are unstable molecules that the body produces as a reaction to environmental and other pressures. If not eliminated from the body, free radicals can damage cells, diminish optimal bodily function, and trigger other health problems.
Omegas are helpful or "good" fats your body needs to function properly. Hemp seed oil contains two specific classes of fatty acids, Omega 3s and Omega 6s, that offer several health benefits. Omega 3s are fatty acids you get from food or supplements that help build and maintain a healthy body. They help keep muscles, joints, and connective tissue strong and are also an energy source. Omega 6 fatty acids are fatty acids found in plants including hemp seeds.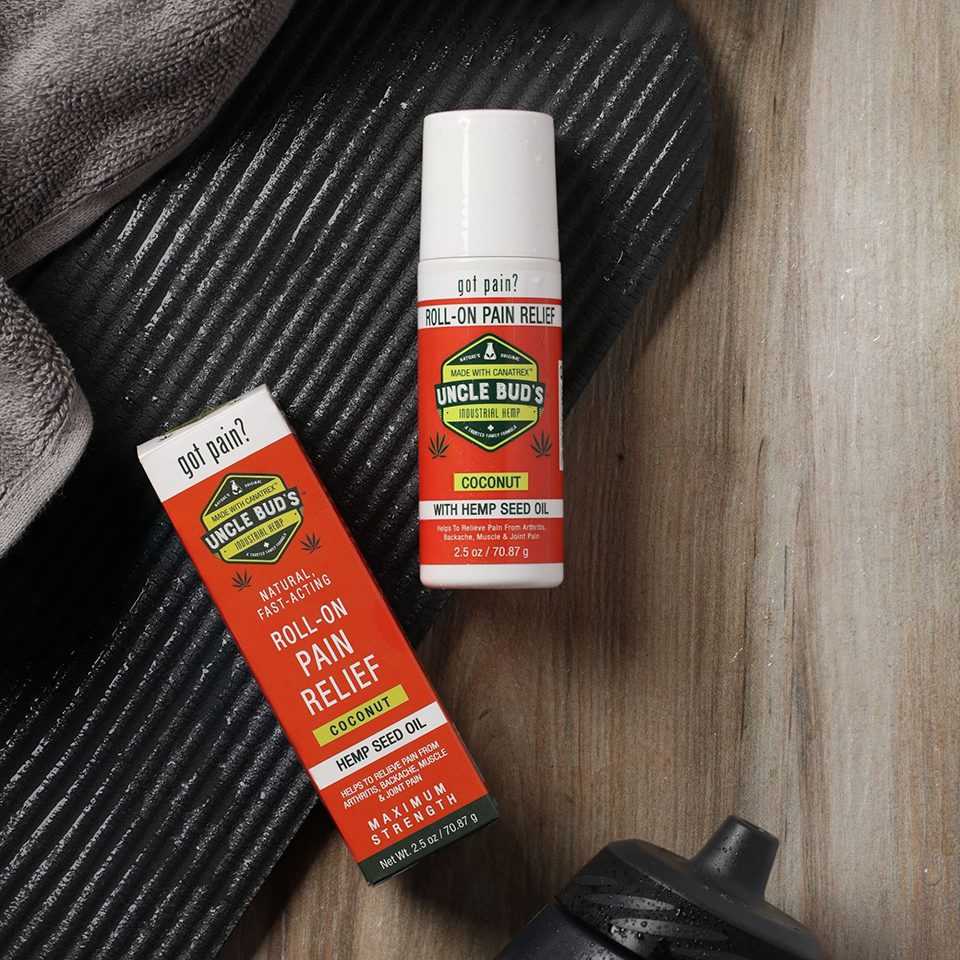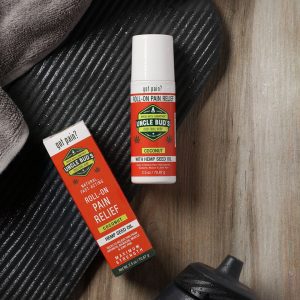 Hemp Topical Creams for Pain Relief
The most important workout recovery products made from hemp oil with the potential to relieve pain are hemp topical creams. Topicals are various creams, balms, and rubs that are applied to the skin and use hemp seed oil as the base ingredient mixed with other over-the-counter ingredients, such as trolamine salicylate.
The creams are applied to the skin above the area to be treated, which absorbs the ingredients and infuses the surrounding muscles and joints. The hemp seed oil and other over-the-counter active ingredients work together to help reduce inflammation, relieve pain and moisturize the skin itself.
Hemp topical creams are used to help with recovery and relieve a variety of pain types associated with sports and physical activity. While the anti-inflammatory ingredients in hemp topical pain relief can help reduce the inflammation associated with sore muscles and aching joints, it's important to understand that hemp pain relief creams are not a pharmaceutical pain reliever, nor are they medically recognized pain treatment. Nonetheless, hemp topicals are used by many people as a more natural alternative to pharmaceutical or over-the-counter ingestible pain relievers. 
Most people use hemp topical creams after a workout, sports, hike, or other strenuous physical activity, on the areas that typically become sore after the activity. For severe pain associated with injury or other serious medical conditions, hemp topicals may not be a suitable treatment. Always seek professional medical advice for serious or chronic pain – hemp products are not approved as a treatment for any disease or medical condition.
Uncle Bud's offers premium hemp pain relief creams for topical use. Uncle Bud's topicals use a proprietary blend of pure hemp seed oil and other ingredients that are guaranteed to contain no THC and no CBD. In addition to the hemp seed oil,
Uncle Bud's topical creams are infused with rich moisturizers and other nutrients that benefit the skin as well as providing powerful hemp-based pain relief. Use Uncle Bud's hemp topicals for any sort of back pain associated with sore muscles, aching joints, or arthritis.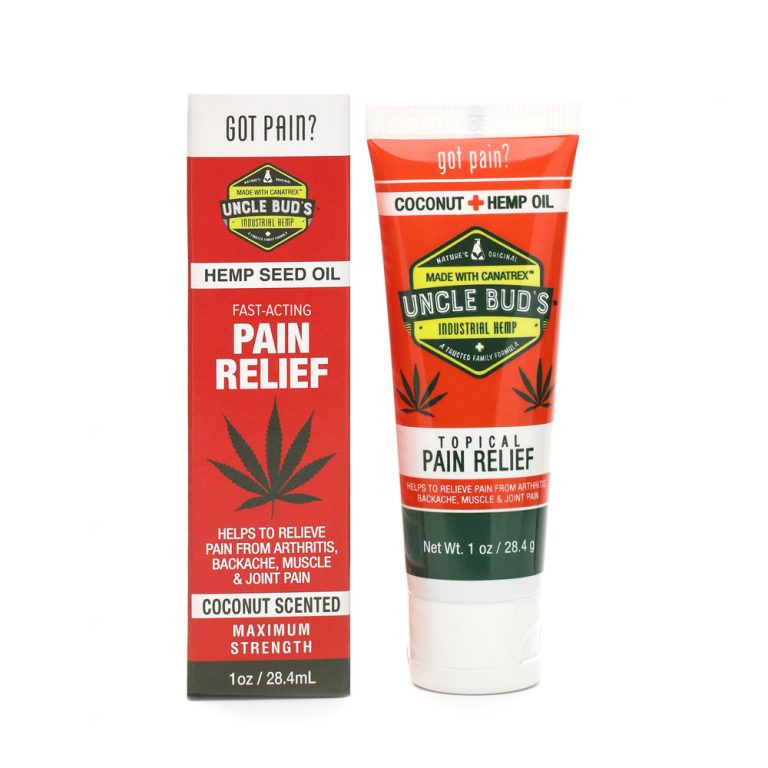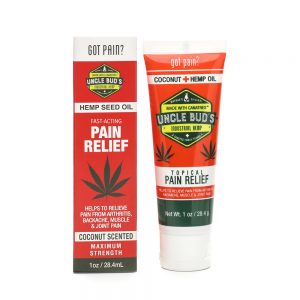 Uncle Bud's Hemp Topical Pain Relief Cream
Uncle Bud's Topical hemp pain cream provides powerful relief from back pain as well as the aches and pains associated with arthritis, muscle soreness, and joint pain. Apply the smooth cream to any area affected by pain or soreness. The light, coconut-scented cream absorbs quickly, leaving no residue and delivering prompt pain relief.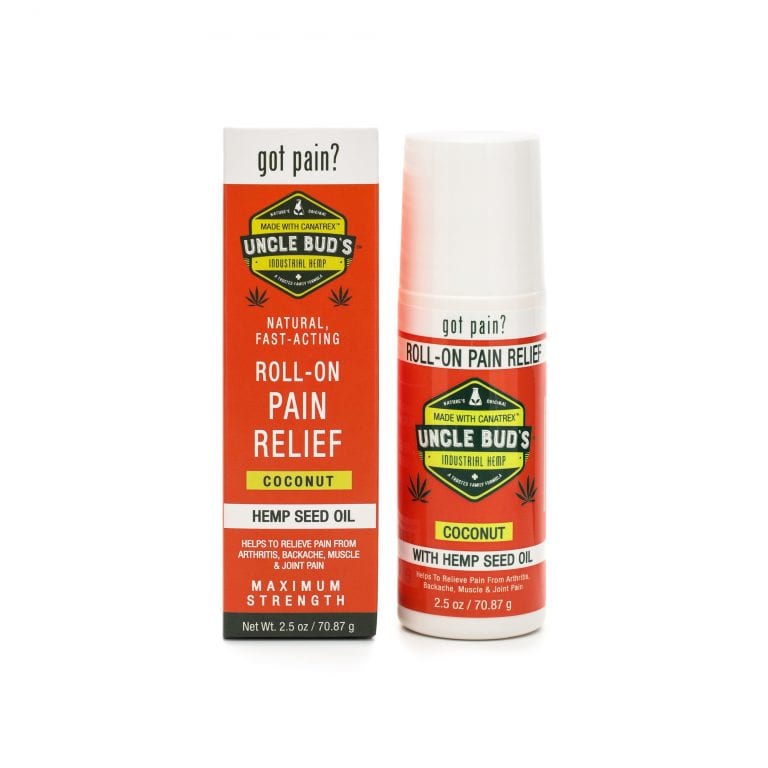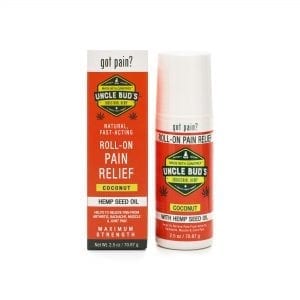 Uncle Bud's Hemp Roll-On Pain Relief
Uncle Bud's hemp roll-on pain relief features the same pain-relieving power as our topical cream, but with a convenient roll-on applicator for no mess. Simply apply a thin amount to the area to be treated. The coconut-scented cream is applied with the roll-on applicator and is quickly absorbed into the skin leaving no trace of residue. It also works quickly to relieve back pain and other types of pain including sore muscles, aching joints, and arthritis.
---
Uncle Bud's Hemp has built its reputation on creating and selling high-quality, pure, premium Hemp-derived products. Our Hemp and CBD products are lab tested to ensure purity, potency, and quality.
The CBD content in milligrams is listed on every product label. While we can ensure the purity and maximum-strength potency of our proprietary CBD oil, we make no medical or therapeutic claims on any CBD product. Uncle Bud's avoids medical or therapeutic claims in order to maintain complete integrity, transparency, and trust with our customers.
All Uncle Bud's Hemp products are proudly made in the USA.
---
Disclaimer:
UncleBudsHemp.com articles are intended to provide helpful and informative content about the benefits of Hemp Seed Oil and CBD products.  Readers are advised to do their own research and make decisions in partnership with their health care provider. Nothing you read here should be relied upon to determine a course of treatment for any medical issue. All content found on the UncleBudsHemp.com Website, including text, images, audio, or other formats were created for informational purposes only. Uncle Buds makes no claims as to the medical efficacy of any products. The site and its content are provided on an "as is" basis.