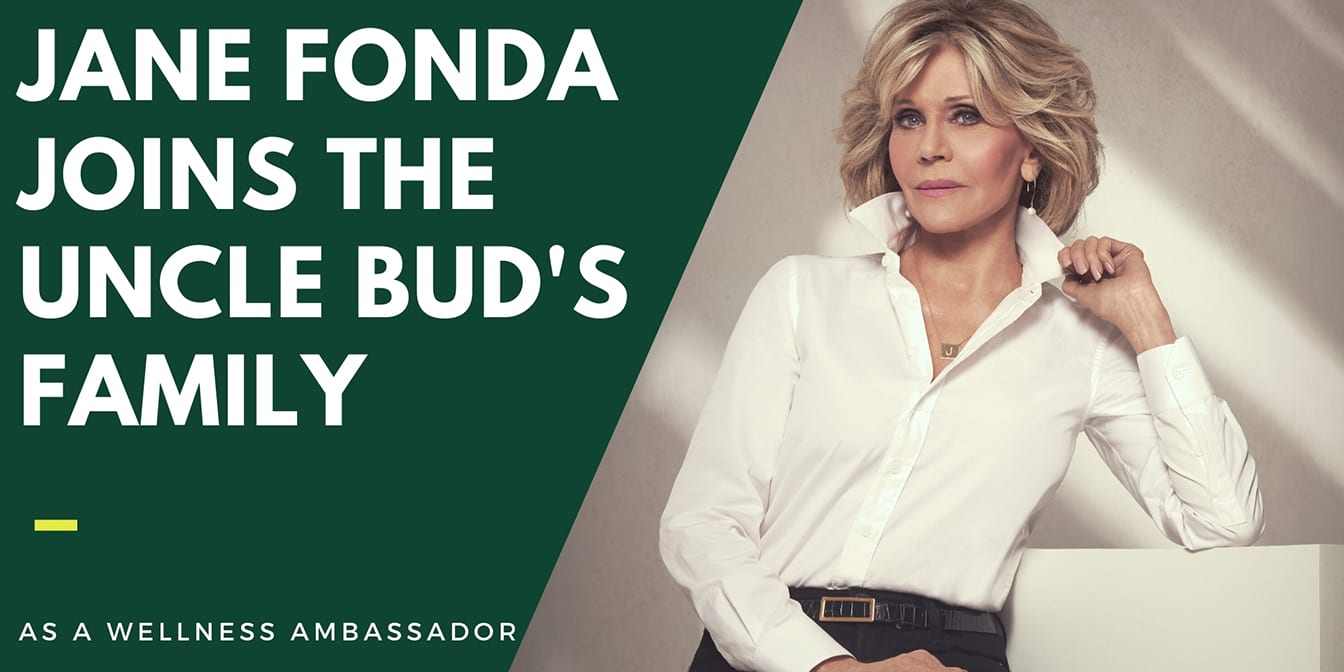 One of America's most popular health and wellness influencers has joined Uncle Bud's family as a brand ambassador. Jane Fonda, the acclaimed actress, health & fitness icon, and lifestyle influencer is Uncle Bud's newest spokesperson and brand ambassador. We're thrilled to have a legend in the fitness, health, and wellness community to become a part of our family.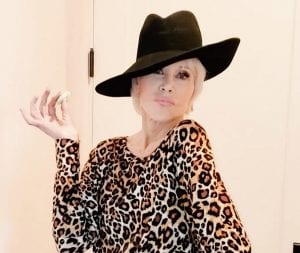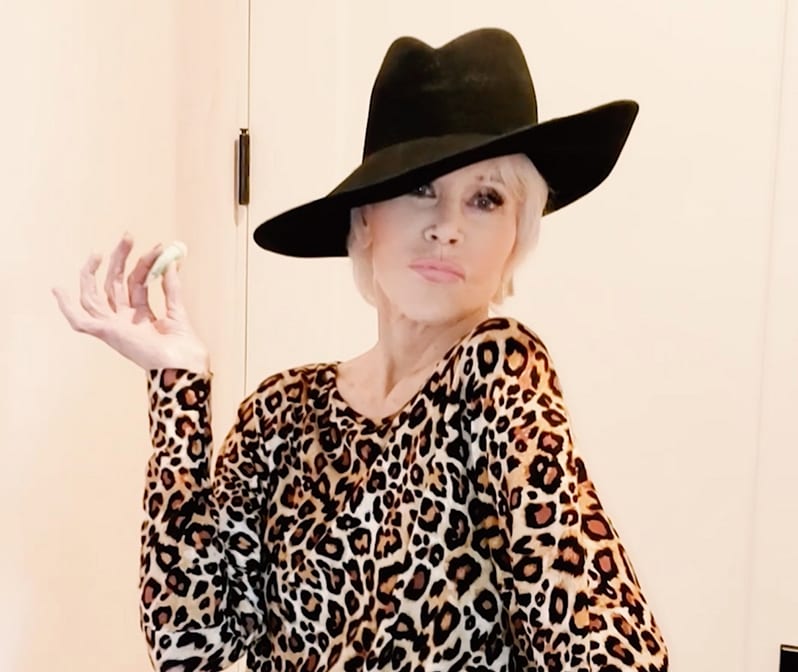 "I'm excited to partner with Uncle Bud's. Wellness has always been incredibly important to me and these hemp-based products recently caught my attention. They're eco-friendly, cruelty-free, and, most importantly, effective!"
The ageless 82-year old actress has amassed a formidable social media following and is at the forefront of the anti-aging community and health & fitness culture. During the Coronavirus quarantine, Jane focused on her personal at-home workout and wellness plan, posting about it to her fans. Uncle Bud's sent Jane a personalized assortment of several Hemp and CBD products in a special self-care package to try out and share her experiences with.
"Uncle Buds reached out to me thinking the alignment between them and me made sense. Then I tried the products out for a few months, and I really like 'em. I like the skin creams, I like the aching muscle creams, I like the lip balm, I like the hand sanitizers."
Jane supplemented her weekly wellness routine with Uncle Bud's Hemp and CBD products. After using the products, her personal favorites include Uncle Bud's Hemp skin cream, pain relief topicals, the CBD lip balm, and our record-selling Hemp anti-bacterial hand sanitizer.
Check them out here: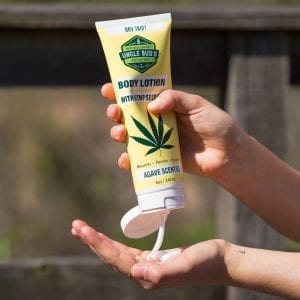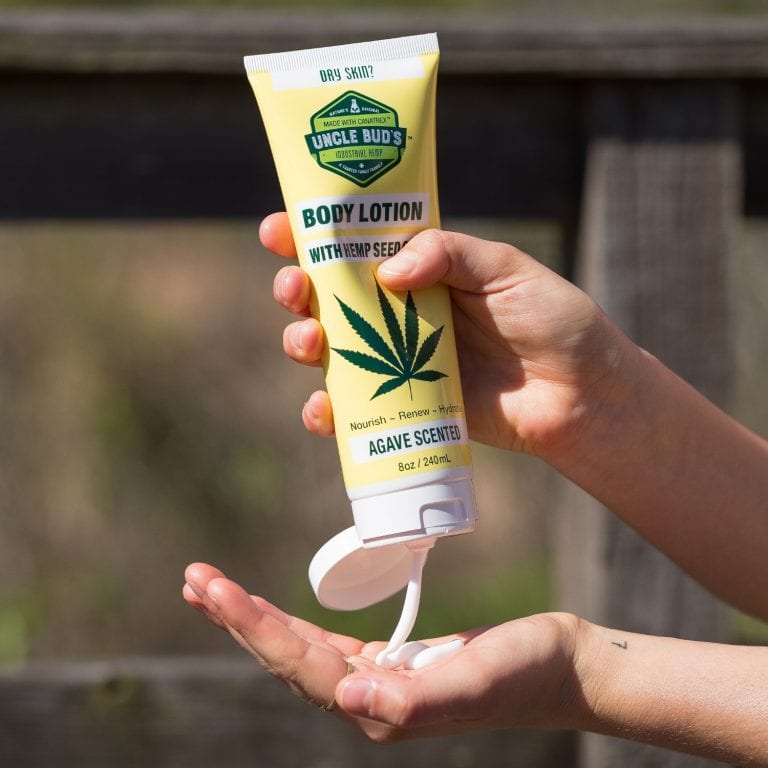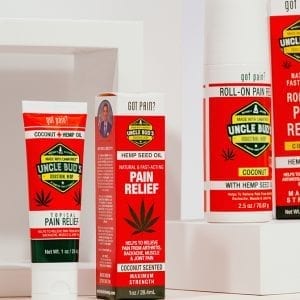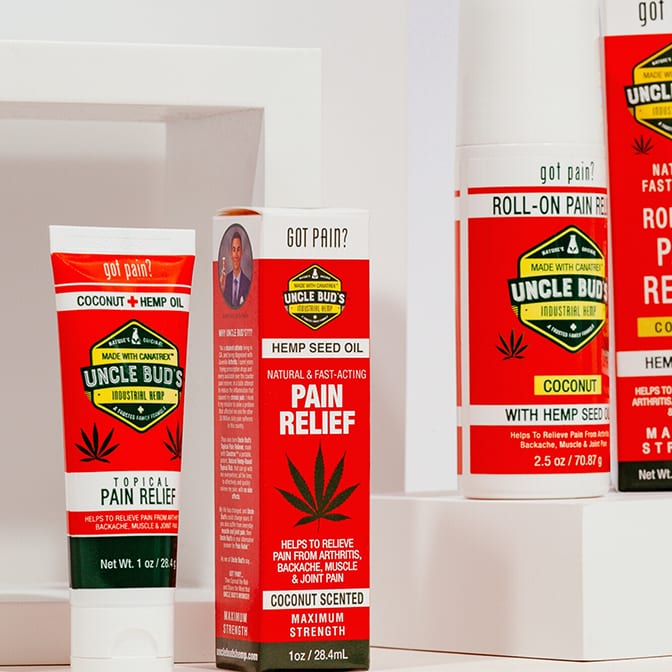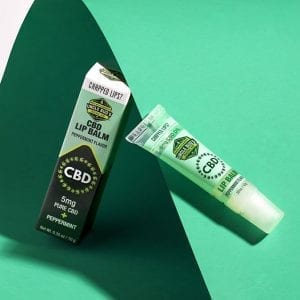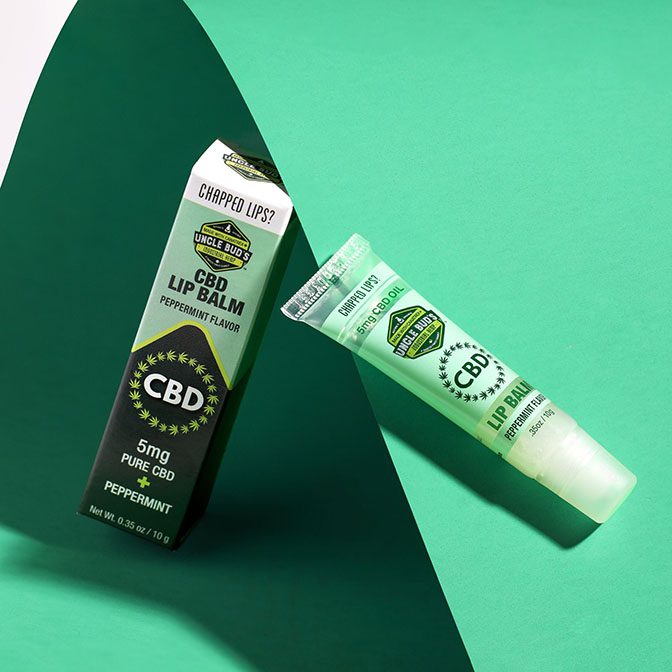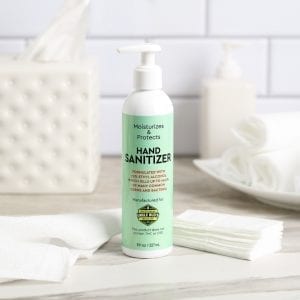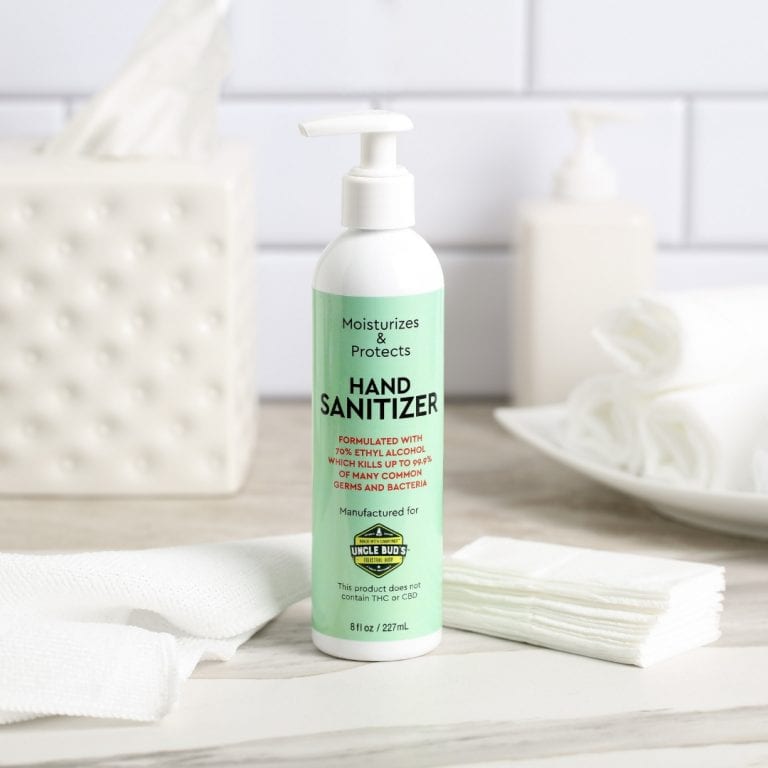 With her decades of activism on environmental issues, animal rights, climate change, and others, Jane only endorses socially conscious brands that are eco-friendly, animal-friendly, and made in the USA.

"I like the fact they were giving free hand sanitizers to a homeless youth organization. If it wasn't a US-made product and eco-friendly and animal-kind, I wouldn't have gone near them."
As a gesture celebrating the new partnership with Jane, Uncle Buds donated 1,000 units of our popular Hemp Hand Sanitizer to Safe Place for Youth, a non-profit organization that provides care and support to youth experiencing homelessness, on behalf of Fonda. Jane expressed her gratitude, sharing a video on Instagram.
Uncle Bud's sent me a self-care package, which has been helpful in me keeping my groove while I've been home. Thanks for the Uncle Bud's Hemp Hand Sanitizer, CBD Lip Balm, and Hemp Body Lotion. And an even bigger thanks for donating 1,000 free hand sanitizers to Safe Place for Youth (S.P.Y) to help keep homeless youth safe during this crisis. Over the next 48 hours, Uncle Bud's will donate an additional bottle of Hemp Hand Sanitizer to Safe Place for Youth per re-post or share that tags Uncle Bud's. Stay vigilant and stay protected! #advertisement

Posted by Jane Fonda on Tuesday, May 12, 2020
_____________________
Disclaimer.
UncleBudsHemp.com articles are intended to provide helpful and informative content about the benefits of Hemp Seed Oil and CBD products.  Readers are advised to do their own research and make decisions in partnership with their health care provider. Nothing you read here should be relied upon to determine a course of treatment for any medical issue. All content found on the UncleBudsHemp.com Website, including text, images, audio, or other formats were created for informational purposes only. Uncle Buds makes no claims as to the medical efficacy of any products. The Site and its Content are provided on an "as is" basis