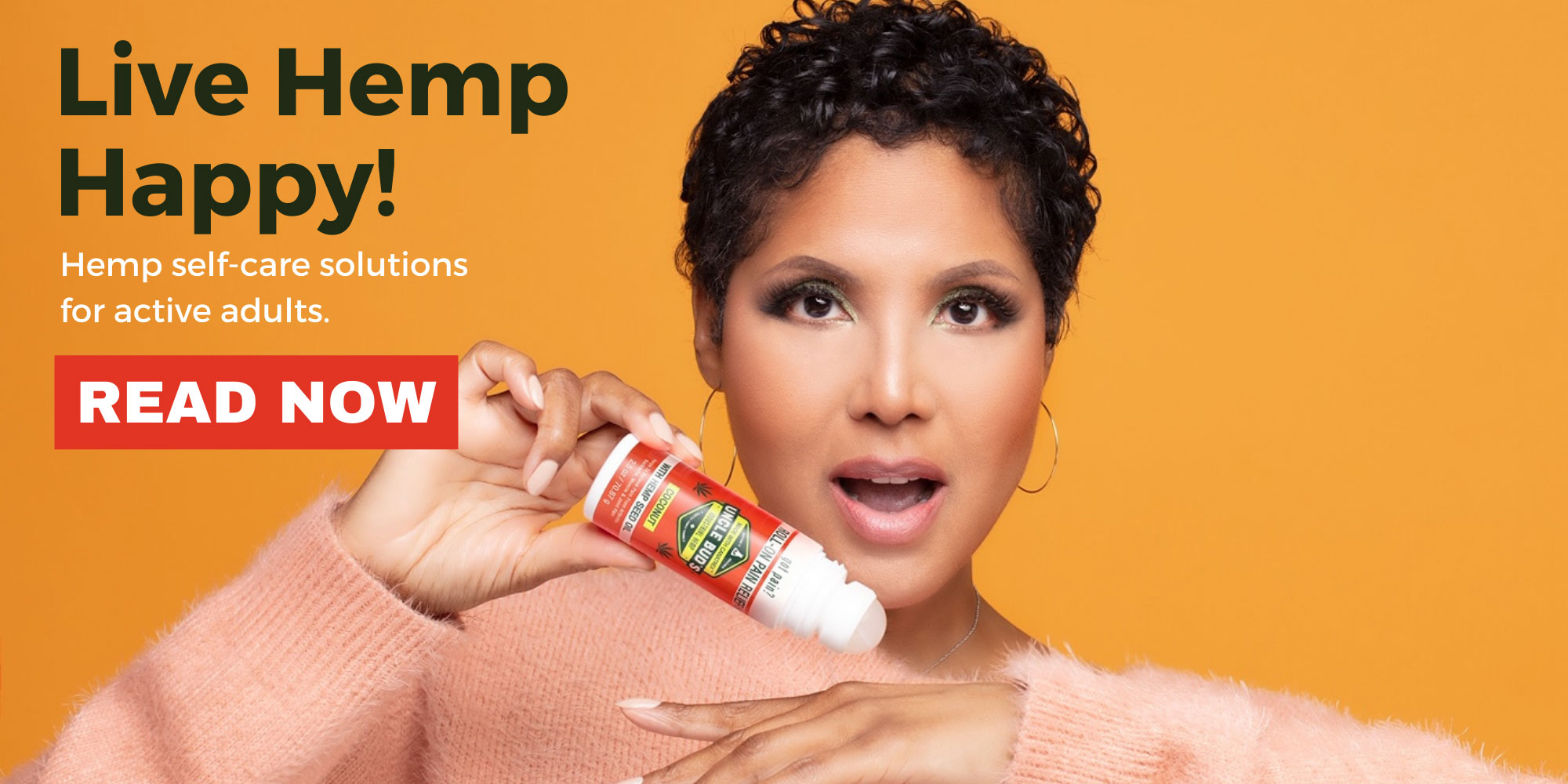 Hemp self-care solutions for active adults.
Table of Contents
Aging, Active Lifestyles & Hemp
Muscle & Joint Pain: Hemp Topicals
Face & Wrinkles: Hemp Skincare
Skin, Hair, Bones & Joints: Marine Collagen
Aging, Active Lifestyles & Hemp
The secrets to living longer, healthier lives are being discovered every day by active adults who realize age is only a number. Over the past fifty years, average life expectancy in America has risen by over 10 years, with not only improved technology and medical care but healthier lifestyles that include improved diet, exercise, and nutritional supplements like vitamins. Increasingly, adults aged 55 and up are adding natural nutritional and self-care supplements to their health and fitness strategies. One family of supplements has grown in popularity among adults 55+ as it becomes better understood by those seeking a balanced, holistic approach to their lifestyle – those made with Hemp.
Active adults today are searching far more than previous generations for natural, botanical, or herbal solutions to actively manage their health, nutrition, and wellness. Rather than wait for common age-related disorders to manifest, today's adults increasingly take a proactive approach to prevent or delay common health problems. Diet and exercise are highly important to a proactive approach to health and wellness, but supplements fulfill an important role in creating healthy lifestyles for adults over the age of 55. Among the most intriguing health and wellness botanical supplements with anti-aging health benefits is hemp – particularly the oil extracted from the hemp plant's seeds, which is purified to create a light botanical oil called hemp seed oil.
Hemp has been known to people and cultures around the world as an herbal supplement for centuries, but only recently have products made with hemp seed oil emerged onto the health and wellness scene as a potential wellness solution. Non-THC-bearing strains of the cannabis plant are processed to create a hemp seed oil. Hemp seed oil contains many beneficial ingredients that become important as we get older. Hemp contains natural anti-inflammatory compounds such as omegas 3-6-9, amino acids, and antioxidants. As we age our skin loses elasticity, resulting in the formation of wrinkles, especially on the face and near the eyes. Hemp seed oil has numerous skin-nourishing ingredients including moisturizers and vitamin E – the critical vitamin for restoring skin health.
The hemp seed oil forms a base that is mixed with other ingredients to form various pain relief creams and balms that are rubbed onto the skin called topicals. For many hemp pain relief topicals, the hemp seed oil is mixed with over-the-counter pain relief compounds such as trolamine salicylate, which works as an anti-inflammatory. In addition to the anti-inflammatory compounds, hemp seed oil contains a multitude of nutrients that are beneficial for the body as it recovers from physical activity including exercise, sports, or any fitness activity. Hemp seed oil is mixed with other over-the-counter therapeutic ingredients known to have anti-aging properties to create numerous self-care supplements ideal for anyone with an active lifestyle who wants to add natural supplements to their self-care routine.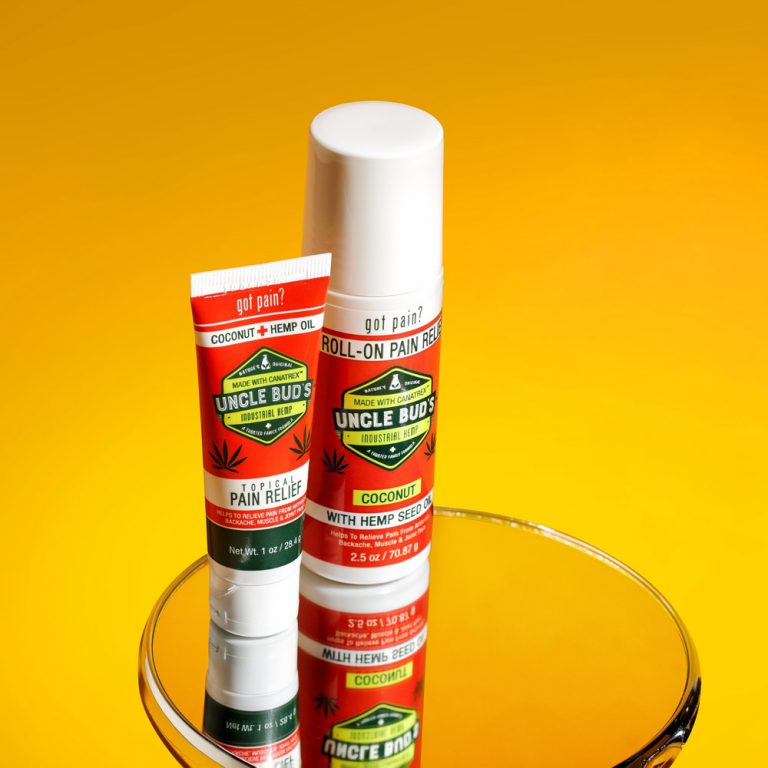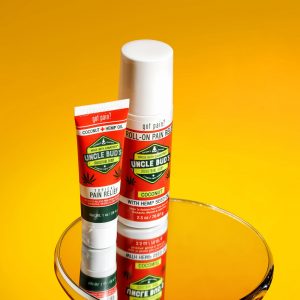 Muscle & Joint Pain: Hemp Topicals
Your muscles and joints are some of the most hard-working parts of your body, and after decades of activity spent walking, running, or playing sports, the years of use can begin to take their toll on your muscles and joints. While your muscles and joints are designed for a lifetime of use, the connective tissues that attached muscle to bones, and bones to each other, can deteriorate over time even with regular exercise and proper nutrition. The connective tissue inside muscles and joints loses its strength and is more easily injured as we get older. The pain of sore muscles and joints is a common inconvenience related to aging, and it can occur even if you work out, eat right and maintain an active lifestyle. Arthritis, which is the deterioration of connective cartilage in the joints, is likewise a common source of pain for adults over 55. 
Decades spent walking, running, and lifting puts accumulated stress on your bones, joints, and muscles. Sudden movements, accumulated stress, or intense physical exertion can all trigger pain and soreness in the joints and muscles. Over time, the repeated stress of intense physical activity can cause a buildup of tiny injuries to your muscles and joints, especially the soft tissue that connects bones called ligaments. 
These tiny injuries to the tissue are the primary cause of exercise-related pain through a process called inflammation. Inflammation occurs in response to damage to the muscles and the connective tissue between joints. Whether the damage is caused by sudden overexertion, injury, or accumulated microscopic stress over time, the tissue of the joints and muscles swell as they try to repair the damage. The pain you feel after a hard workout or long day of activity is caused by inflammation of the muscle or joint tissue.
Many strategies and treatments exist for managing joint and muscle pain. Maintaining an active lifestyle, exercise, and continuing some sort of fitness routine helps to mitigate and manage joint and muscle pain. For serious or chronic pain, pharmaceutical pain relievers exist, but carry their own side effects – they are powerful synthetic drugs and can cause dependency. Many active adults who suffer from routine muscle and point pain have opted for a more plant-based solution and relative newcomer to the topical pain relief scene: Hemp seed oil.
Hemp seed oil can be mixed with over-the-counter pain relief ingredients to create a family of products called Pain Relief Topicals. Topical means the cream, rub, or balm is applied to the skin and is absorbed. When a hemp pain relief product like a topical cream is rubbed on the skin, the anti-inflammatory compounds from trolamine salicylate penetrate the skin to reach the muscles and joints below. The anti-inflammatory compounds in the hemp seed oil along with other over-the-counter ingredients such as trolamine salicylate in the cream interact and can help reduce the inflammation. Reducing inflammation also reduces the associated pain. When the swelling of inflamed connective tissue subsides, the pain associated with it lessens until the pain is reduced. 
Uncle Bud's hemp pain relief topicals use pure hemp seed oil mixed with an over-the-counter anti-inflammatory – 10% trolamine salicylate solution – help to reduce swollen, injured tissue by reducing and reversing the body's inflammatory response to joint and muscle damage. Uncle Bud's hemp topicals use a proprietary blend of pure hemp seed oil and other ingredients that are guaranteed to contain no THC. In addition to the hemp seed oil, Uncle Bud's topical creams are infused with rich moisturizers and other nutrients that benefit the skin.

Face & Wrinkles: Hemp Skincare
While muscle and joint pain are internal side effects of getting older, our skin is perhaps most susceptible to the effects of time. As we age our skin loses its elasticity, and wrinkles along with gray hair are the hallmark signs of getting older. We fight back with skincare strategies designed to minimize the appearance of wrinkles and maintain a youthful appearance. There are hemp-based skincare products that help to restore a more youthful appearance and help maintain the integrity of your skin, keeping it soft and supple, and fight the appearance of wrinkles. 
The Hemp plant has long been associated with skin benefits. For centuries people have used this therapeutic plant the same way they use Aloe or other therapeutic plants that can moisturize, soften, or otherwise help the skin. There is a multitude of skin-health benefits associated with hemp seed oil, foremost among them it being a moisturizer that can help to protect and nourishes the skin. Hemp seed oil contains many beneficial compounds to the skin including amino acids, omega 3-6-9s, and vitamins. Hemp is thought to possess natural anti-inflammatory properties that may help to minimize skin irritation and redness. Hemp's wellness qualities have been known for a long time, but only now have people begun to realize the unique anti-aging properties of hemp seed oil.
As we age, the connective tissue and collagen proteins in our skin slowly lose their elasticity – the ability to snap back firm when stretched. The skin becomes thinner and looser, and wrinkles form in the places where the skin folds most frequently. Wrinkles often start to appear first around the eyes, as the skin is already thin and delicate, and years of blinking and squinting in bright light cause the formation of wrinkles. No supplement or skincare product can reverse this process, but many strategies exist to minimize the appearance of wrinkles and restore elasticity to the skin, slowing the aging process and working to achieve a more youthful, wrinkle-free appearance. Among the many skincare products that directly work towards anti-aging solutions, Hemp skincare harnesses the power of hemp seed oil and uses it as a tool to fight wrinkles and maintain a more youthful appearance.
Premium face and eye-care products made from hemp can restore moisture to the skin of the face, keeping it healthy and hydrated. Other ingredients like Vitamin E help the skin remain firm and restores elasticity. The specialized nutrients in hemp seed oil work together with other ingredients to nourish, moisturize, and firm the skin – slowing elasticity loss. Skincare solutions with hemp seed oil deliver specialized ingredients that specifically help to minimize the appearance of fine lines and wrinkles around your eyes and face. Aging is inevitable, but your best tool for turning back the hands of time on your face can be found in skincare products that utilize hemp seed oil and combine it with other anti-aging ingredients.

Skin, Hair, Bones & Joints: Marine Collagen
Marine Collagen is a new supplement that has emerged in the wellness community that uses a substance obtained from the bodies of fish or other marine animals. Marine Collagen has surprising therapeutic possibilities for the human body. Marine collagen is a form of collagen originating from fish, but it's very similar to the collagen produced in the human body. Collagen is a protein substance found in the human body that gives tissue durability, elasticity, and strength. It toughens parts of the body that need to resist stress and injury most, like bones, skin, muscles, tendons, and ligaments. It's also the primary component of fingernails and hair, giving it both strength and flexibility.
As the body ages, collagen production slows down. Bones and tendons weaken, but the most visible sign of declining collagen production is seen in the skin. Wrinkles form because the skin produces less collagen, which results in less elasticity – the ability of the skin to return to its original tightness when stretched. As the skin loses elasticity because of the degradation of collagen, wrinkles become more noticeable, especially the areas of the skin that stretch and move often, like the face and around the eyes.
Many beauty and skin products are created to restore lost collagen, helping to slow the appearance of wrinkles. Marine collagen is a promising new anti-aging therapy that restores collagen to many parts of the body.
The benefits of hemp oil make the perfect complement to marine collagen for healthy skin, hair, nails, bones, and joints. The marine collagen strengthens connective tissue, fortifies skin, and restores elasticity, while the hemp oil delivers multiple beneficial nutrients like antioxidants, omegas, amino acids, vitamins, and anti-inflammatories. Collagen and hemp oil working together in the form of an oral capsule is a powerful dietary wellness supplement that benefits the skin, joints, bones, and other body parts. Marine Collage is still a new supplement, and its anti-aging properties are being studied, but that hasn't stopped many active adults from adding this intriguing new supplement to their wellness routine.
---
Uncle Bud's Hemp has built its reputation on creating and selling high-quality, pure, premium Hemp-derived products. Our Hemp and CBD products are lab tested to ensure purity, potency, and quality.
The CBD content in milligrams is listed on every product label. While we can ensure the purity and maximum-strength potency of our proprietary CBD oil, we make no medical or therapeutic claims on any CBD product. Uncle Bud's avoids medical or therapeutic claims in order to maintain complete integrity, transparency, and trust with our customers.
All Uncle Bud's Hemp products are proudly made in the USA.
Disclaimer:
UncleBudsHemp.com articles are intended to provide helpful and informative content about the benefits of Hemp Seed Oil and CBD products.  Readers are advised to do their own research and make decisions in partnership with their health care provider. Nothing you read here should be relied upon to determine a course of treatment for any medical issue. All content found on the UncleBudsHemp.com website, including text, images, audio, or other formats were created for informational purposes only. Uncle Buds makes no claims as to the medical efficacy of any products. The site and its content are provided on an "as is" basis.