Uncle Bud's 120mg CBD Coconut Body Wash
$15.99 — or $15.99 / month
Wholesale price: $8.79. (Minimum quantity of 6 units required to be eligible for wholesale pricing)
Product Description:
Shower Time? Uncle Bud's CBD Body Wash is a gentle formula that makes you feel fresh & clean. Infused with 120mg of CBD oil, this CBD Body Wash is coconut scented, sulfate free, paraben free & will leave your skin complexion radiant & moisturized.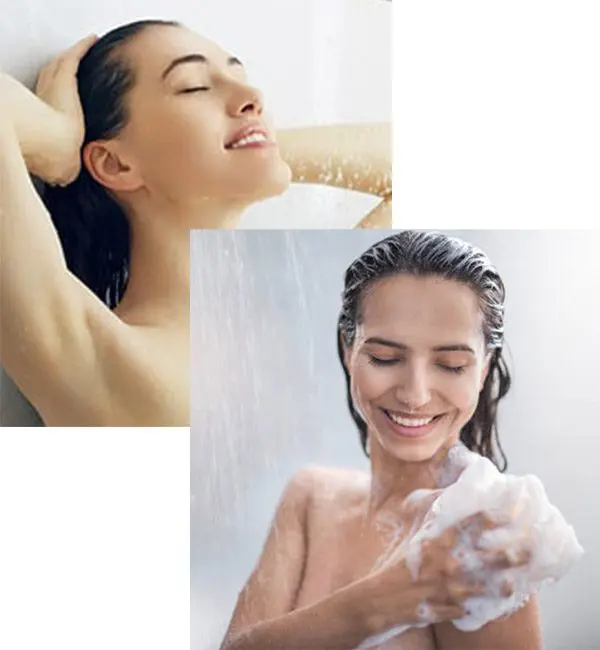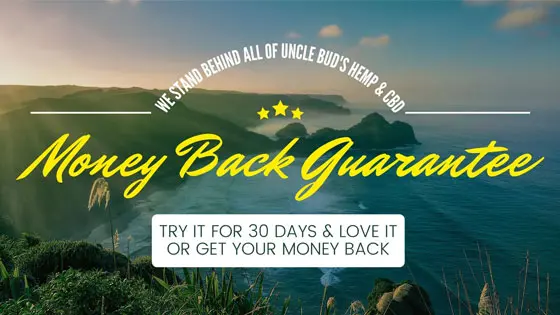 The Best CBD Body Wash on the Market
When you choose a body wash with CBD and hemp seed oil, you're choosing to treat yourself to smooth, moisturized, and rejuvenated skin. These compounds have been some of the most talked about skin care ingredients of the past decade and there are countless reasons why. Our body wash's natural anti-inflammatory, antioxidant, and anti-bacterial properties will leave your skin more beautiful and healthy than ever before and Uncle Bud's 120 mg CBD Coconut Body Wash is the best body wash for the job.
How Much CBD is in this Body Wash?
Uncle Bud's body wash was specially designed to give you the best skin treatment ever. What makes Uncle Bud's body wash special–outside of its top of the line ingredients–is it's 120 mg of CBD. While most products only contain about 100 mg of CBD or less, Uncle Bud 's 120 mg formula ensures you'll get every last drop of its effects. Simply follow the directions on the bottle and relax while the body wash cleanses your skin. Make sure to use this body wash daily for best results.
CBD Body Wash Benefits for Skin
Body washes are excellent for wiping away the day's dirt and grime. The right body wash can leave you feeling moisturized and clean for hours after use. Hemp seed oil supercharges these results thanks to their naturally occurring nutrients, fatty acids, vitamins, minerals, and proteins that are essential for skin health and beauty.
If you've shopped around for skin products online or in your local grocery store, you've probably noticed that nearly every skin moisturizing product will contain Vitamins A, D, & E supplements, as well as a slew of omega fatty acids. This is because Vitamins A and D are responsible for skin repair, Vitamin E is an antioxidant that protects against damage from the sun as well as free radicals in the skin, and omega fatty acids regulate the skin's oil production to subdue breakouts and minimize the signs of aging. Where these ingredients have to be added to other skin care products, they occur naturally in CBD and hemp oil.
Hemp seed oil also has anti-inflammatory, antioxidant, and anti-bacterial benefits. Their anti-inflammatory properties may help reduce puffiness in your skin, as well as acne, inflammation, itching, and scarring. It's antioxidant behavior can fight against the free radicals in your skin that speed up the process of aging and increase the amount of fine lines on your body, and its antibacterial qualities will leave your skin feeling clean without drying it out.
Uncle Bud's CBD Coconut Body Wash is the perfect product to add to your daily skin care routine. Our production standards should ensure that this body wash will help you foster healthier and more beautiful skin. Buy a bottle today, and experience its soothing abilities–with a lovely coconut after scent. For best results, use this body wash daily with your normal hygiene products.
Details:
Contains 120mg of pure CBD oil
Cleans and moisturizes
Supplement Rich – high in Vitamins A, D & E
Omega Rich – Hemps to maintain healthy skin
Paraben and Sulfate Free

Contains less than 0.3% THC as required by the 2018 Farm Bill

Made in the USA
How To Use:
Directions: Massage Uncle Bud's Hemp CBD Body Wash over wet skin. For extra lather, use a sponge or washcloth. Lather up, rinse well and feel refreshed!
Warning: External use only. If irritation occurs discontinue use. Keep out of reach of children. Avoid contact with eyes.
Ingredients:
Ingredients: Water (Aqua), Sodium Lauroyl Methyl Isethionate, Cocamidopropyl Betaine, Glycerin, Glyceryl Stearate, Hydroxypropyl Guar, Aloe Barbadensis Leaf Juice, Cannabis Sativa (Hemp) Seed Oil, Cannabidiol, Phenoxyethanol, Caprylyl Glycol, Ethylhexylglycerin, Hexylene Glycol, Polyglyceryl-10 Dioleate, Polyglyceryl-10 Dipalmitate, Fragrance.
Uncle Buds is made from Industrial Hemp and proudly
Made in the USA.
Frequently Asked Questions:
Will CBD body wash help me relax?
A: CBD body wash may help you relax due to the presence of CBD oil, which is known for its soothing properties. A nourishing shower promoting a sense of relaxation and well-being.
Is CBD body wash good for sensitive skin?
A: CBD body wash can be good for sensitive skin because it is gentle and non-irritating. It is formulated without harsh chemicals like parabens and sulfates, and contains CBD oil, which can help to soothe and nourish the skin.
Can I use CBD body wash to exfoliate my skin?
A: No, CBD body wash is not designed to be an exfoliating scrub. However, it can help to moisturize and nourish the skin while cleansing it, leaving it feeling soft and smooth.
What benefits does CBD body wash have over "normal" body wash?
A: CBD body wash may have several benefits over "normal" body wash, including its potential to soothe and nourish the skin with the addition of CBD oil. It may also be formulated without harsh chemicals like parabens and sulfates, making it a gentler option for those with sensitive skin.
ABOUT THIS PRODUCT
Uncle Bud's 120mg CBD Coconut Body Wash is a refreshing and nourishing addition to your daily shower routine. With the invigorating scent of coconut and the power of CBD, this gentle body wash will leave you feeling clean, fresh, and rejuvenated. Each bottle is infused with 120mg of high-quality CBD oil, derived from hemp.
Key Features:
CBD Infusion: Our body wash is specially formulated with 120mg of CBD oil, which is known for its potential to promote relaxation and overall well-being.
Coconut Scent: Experience the tropical aroma of coconut, creating a pleasant and soothing shower experience.
Sulfate-Free Formula: We understand the importance of using gentle ingredients on your skin. That's why our body wash is free from sulfates, which can strip away natural oils and cause dryness.
Paraben-Free: We've carefully crafted our body wash without the use of parabens, ensuring a safer and more natural product for your skin.
Radiant and Moisturized Skin: Uncle Bud's CBD Coconut Body Wash helps to maintain the moisture balance of your skin, leaving it feeling soft, smooth, and hydrated.
Incorporate the power of CBD into your shower routine with Uncle Bud's 120mg CBD Coconut Body Wash. Indulge in the luxurious lather, breathe in the refreshing coconut scent, and enjoy the benefits of CBD for a rejuvenating experience.
Order your Uncle Bud's CBD Coconut Body Wash today and elevate your shower experience with the goodness of CBD.