The Top 10 Reasons you should make hemp oil therapy your New Year's resolution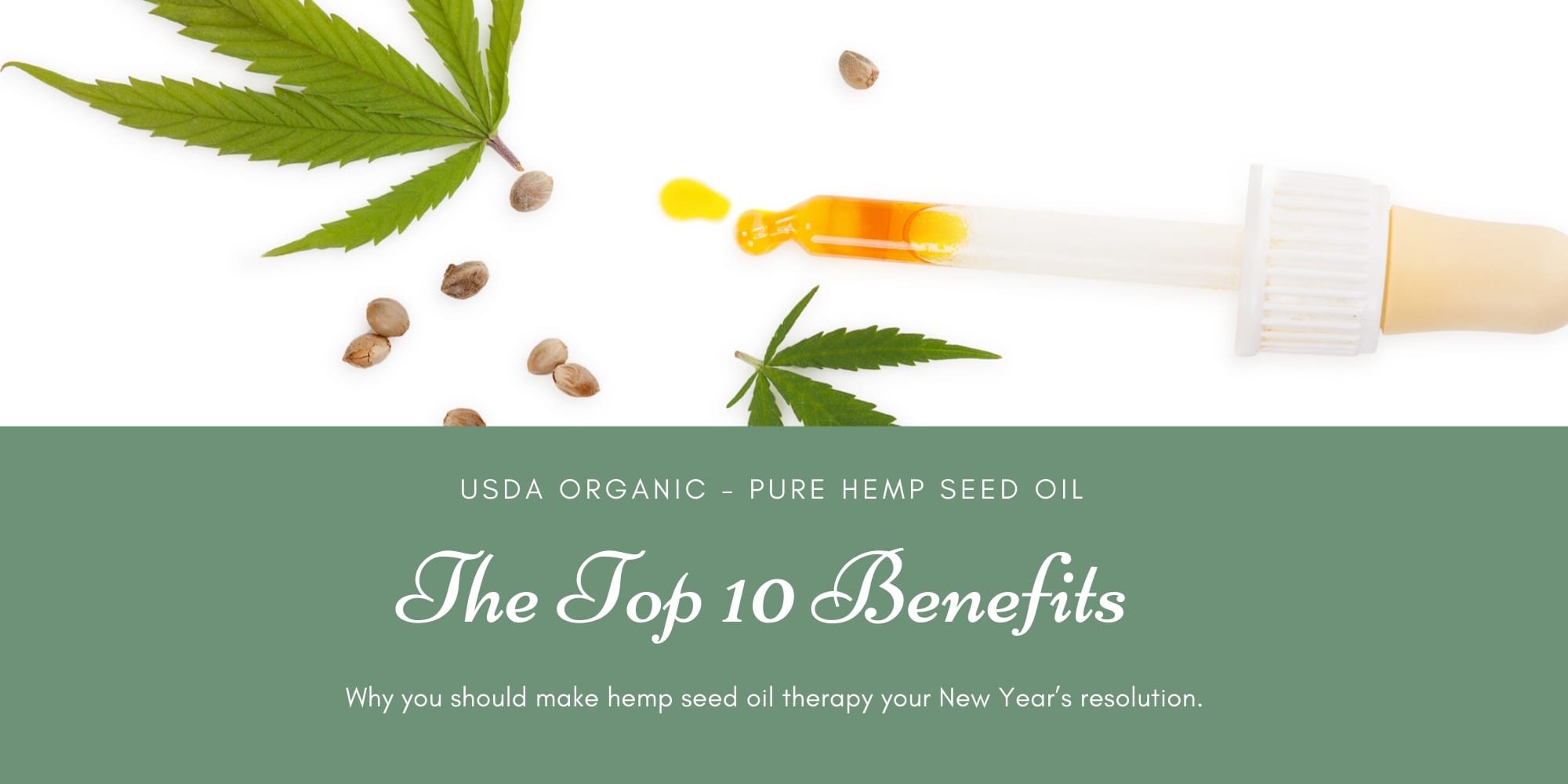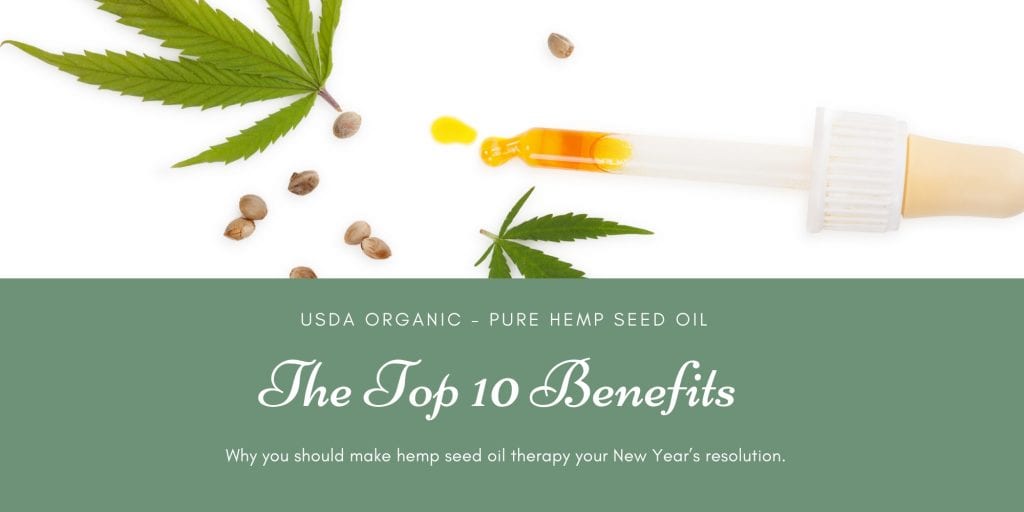 With a new year comes new resolutions to work out, eat better and live healthier. Well, there's one product that should be a part of everyone's New Year's health goals. Pure hemp seed oil is the basic ingredient in countless health and wellness products. Here are the top ten reasons why you should be using it.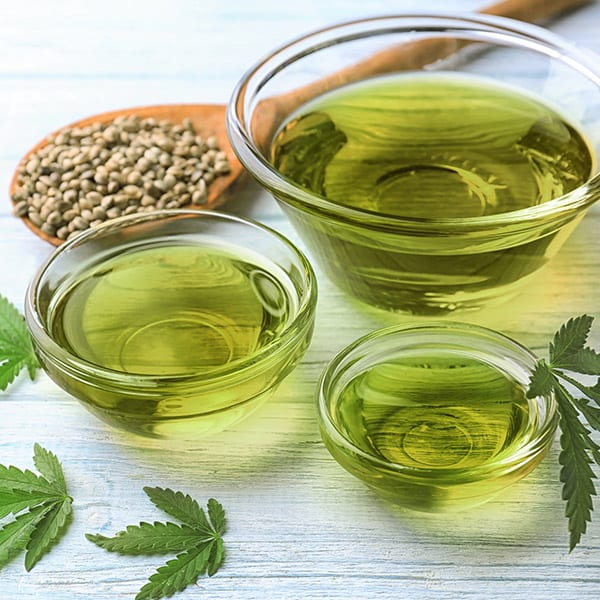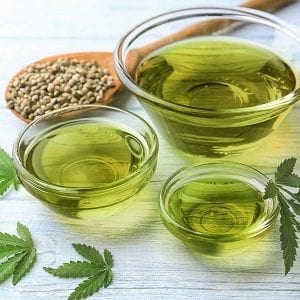 10. It's all-natural.
Hemp oil is the naturally occurring plant-based oil extracted from the Cannabis plant. Its therapeutic benefits have been known by humans for millennia, but it's only recently the FDA approved hemp products for over-the-counter therapeutic use.
9. It's THC–free.
THC, the compound in the Cannabis plant associated with psychoactive properties, has been removed from Hemp Seed Oil. There is no chance of getting any sort of "high" from hemp oil use.
8. It's over the counter.
Products made from hemp seed oil are approved for over-the-counter use by the FDA. They are an ideal solution for anyone seeking safe, natural therapies and you can buy them without a prescription.
7. It's full of beneficial ingredients.
Hemp oil is full of beneficial compounds like fatty acids, antioxidants, omega 3s, moisturizers, and anti-inflammatories. These natural ingredients offer a litany of health and therapeutic benefits to various parts of your body.
6. It can help relieve pain.
Hemp seed oil mixed with other OTC pain relief ingredients can work as a great topical pain reliever that absorbs through the skin quickly and penetrates deep to remedy the pain associated with arthritis, backaches, muscle and joint pain.
5. It's good for your brain.
Hemp oil contains complex Omega 3 fatty acids that help build and repair brain cells. It also contains antioxidants that reduce brain cell stress and inflammation.
4. It's great for your skin.
Hemp Seed Oil is full of natural skin-healing compounds that will deeply moisturize and renew dry skin. It cleanses impurities, promotes healing and inhibits skin bacteria, all while hydrating and nourishing your skin.
3. It promotes overall wellness.
Pure hemp seed oil promotes overall wellness, both internally and externally. It contains abundant nutrients used by many parts of your body. It contains essential vitamins like A and E and is rich in omegas and antioxidants.
2. It's FDA approved and completely safe.
Uncle Bud's hemp products are made from 100% pure industrial hemp seed oil in an FDA approved facility. Hemp-oil based products are completely legal to use and buy in every state.
1. It really works!
While no one supplement can claim to cure everything, Hemp Oil does offer an amazing variety of therapeutic benefits. Millions of people have found hemp oil-based products to be a natural solution for body and wellness, and yes – they work!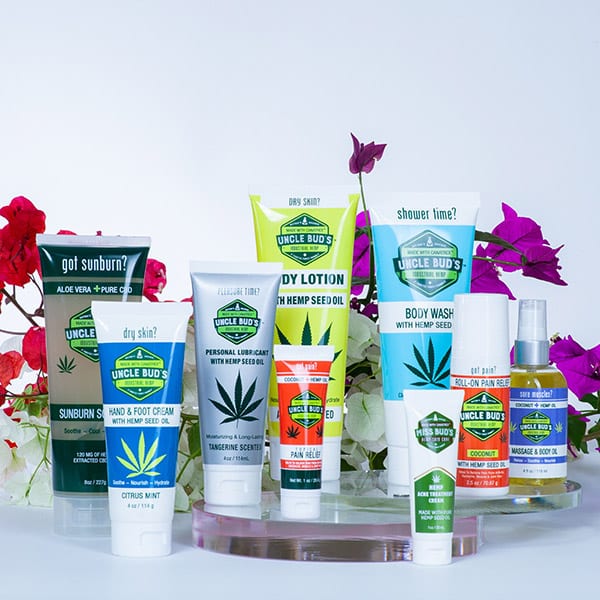 https://www.unclebudshemp.com/hemp-products/
---
Uncle Bud's Hemp has built its reputation on creating and selling high-quality, pure, premium Hemp-derived products. Our Hemp and CBD products are lab tested to ensure purity, potency, and quality.
The CBD content in milligrams is listed on every product label. While we can ensure the purity and maximum-strength potency of our proprietary CBD oil, we make no medical or therapeutic claims on any CBD product. Uncle Bud's avoids medical or therapeutic claims in order to maintain complete integrity, transparency, and trust with our customers.
All Uncle Bud's Hemp products are proudly made in the USA.
---
Disclaimer:
UncleBudsHemp.com articles are intended to provide helpful and informative content about the benefits of Hemp Seed Oil and CBD products.  Readers are advised to do their own research and make decisions in partnership with their health care provider. Nothing you read here should be relied upon to determine a course of treatment for any medical issue. All content found on the UncleBudsHemp.com Website, including text, images, audio, or other formats were created for informational purposes only. Uncle Buds makes no claims as to the medical efficacy of any products. The site and its content are provided on an "as is" basis.