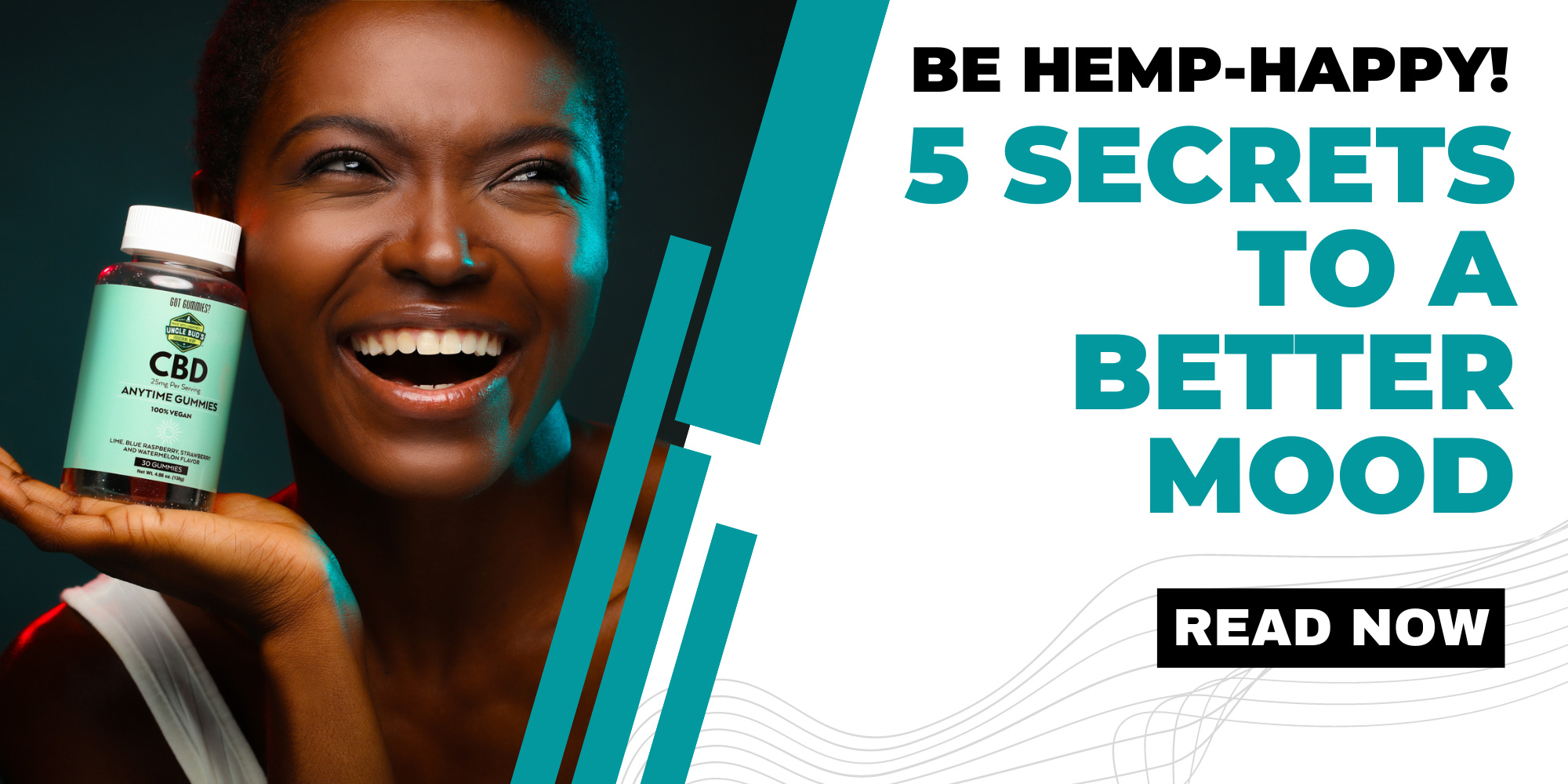 5 Secrets to a Better Mood
Table of Contents
CBD Sublingual with Elderberry
Finding Your Happy Place
On any given day too many factors to count work together to determine your mood. Much of it is brain chemistry, but many variables influence our mood including response to stress, health and exercise, genetic predisposition, depression and anxiety, personality, and many more. There is no perfect solution to being happy, but humans have had thousands of years to test what causes a positive mood versus what can cause a negative mood.
Mood is determined by countless factors working together on the emotional centers of the brain. Exterior influences such as positive experiences, leisure activities, and exercise can have a positive effect on mood. Negative experiences and stress likewise have a negative impact. Then there are internal factors that are more difficult to control, such as brain chemistry, genetic predisposition, and the wide variance among individuals dealing with stress anxiety. Despite all this, we as humans are far from helpless in determining our mood. There are many proven ways to improve our moods, some require a little work, and some are easy to do, but the most important thing to remember is the best way to improve your mood is to combine different strategies at once to elevate your mood. By engaging in multiple positive mood-enhancing strategies at once, you stand the best chance of finding a lasting happy mood state.
How can I improve my mood?
There is no one perfect way to improve your mood. Individual peoples are all different, so what works well for one person won't necessarily work the same way for another. But humans are also remarkably alike in what generally produces positive moods and happy feelings. This is true across all ages and groups of humans. Many of the best ways to improve mood have been adopted by the wellness community in their quest for better emotional health. If you work to engage in several wellness strategies and mood-enhancing behaviors it's likely, though not guaranteed, your mood will improve. It may take some time, but as you persist in these emotional health strategies, your mood can continue to improve. Here are 5 secrets to a better mood.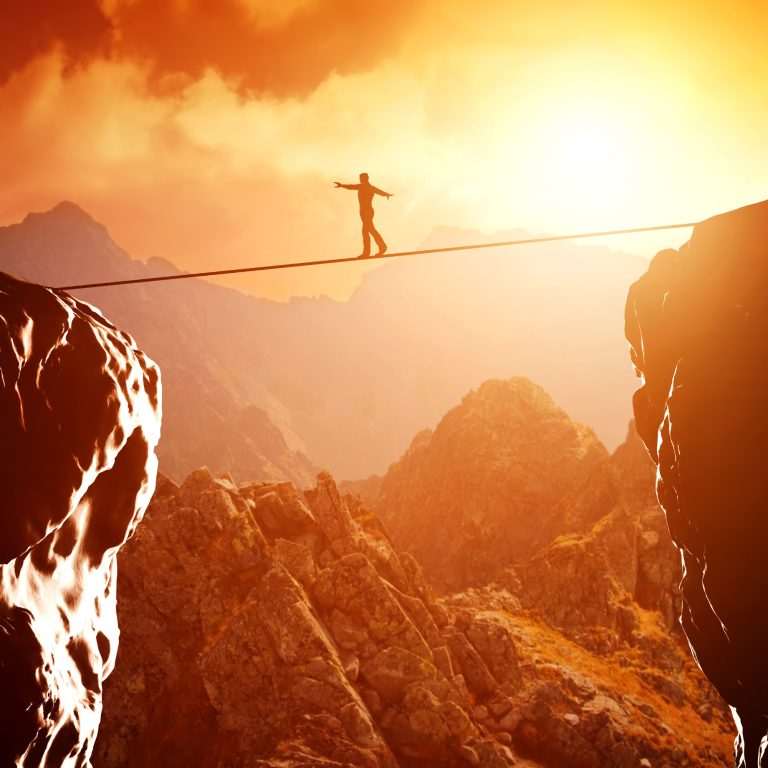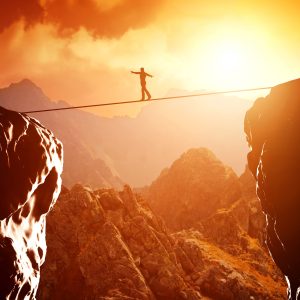 1. Find Balance
Finding balance means working to achieve a mix of positive influences in your daily life and not letting one thing consume an inordinate amount of time. Associated with finding balance is the idea of Holistic Health. Holistic means "taken as a whole" and in the wellness community, it refers to the idea that physical health and emotional well-being can be achieved through a combination of multiple strategies that benefit the body, mind, and overall health. Strategies for this holistic approach include developing a combination of wellness strategies across many areas of your lifestyle. A balanced, holistic approach to health may manifest itself as a specific plan for exercise, nutrition, meditation, and supplements. Finding balance in daily life means balancing your time as well. Try to limit work and balance it with personal time engaging in positive leisure activities, hobbies, family time, and relaxation, along with healthy behaviors such as exercise, diet, nutrition, and outdoor activities.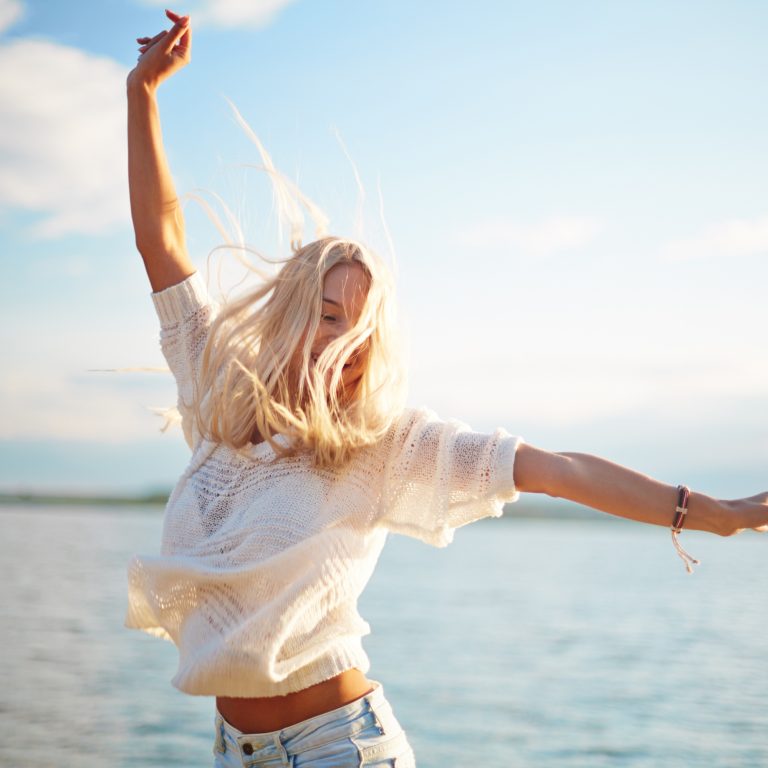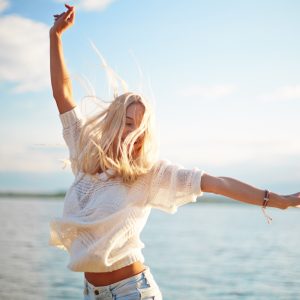 Going outside and spending time in nature are strongly correlated with mood elevation. Humans are adapted to respond positively to relaxing natural settings like parks, woods, and beaches. It's likely an ancestral adaptation from when humans did not live in cities and spent a much greater time outside, but whatever the reasons, humans tend to respond positively to being outdoors. So make time to go hiking, ride a bike on a nature trail, or at least take a walk in the park.
Some sun exposure can also help your mood. Light to moderate amount of sun exposure produces specific reactions in the skin which can trigger the release of positive mood chemicals in the brain, to the degree that people who live in places with little sunshine use UV lights as a form of mood therapy. However, while spending time outdoors can be a great mood-enhancing activity – always remember to use sun protection!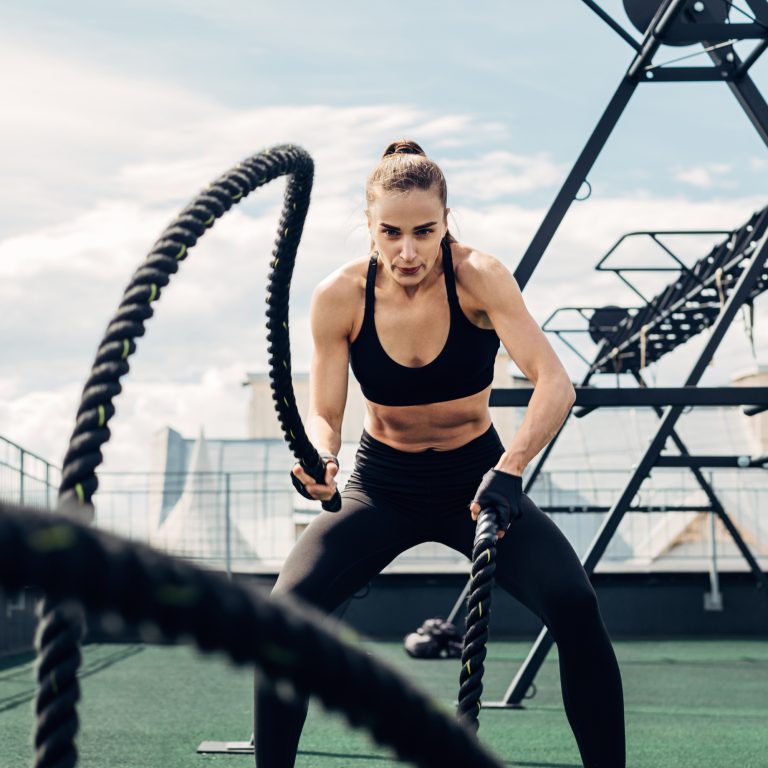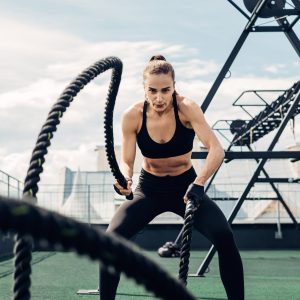 The positive effect exercise and physical activity can have on moods cannot be understated. While most people understand the direct benefits exercise has on physical health, perhaps no other wellness strategy has a greater impact on mood. Every time you perform strenuous physical activity your brain releases chemicals in response to help you recover. Among these chemicals are hormones, endorphins, and serotonin which are directly associated with positive mood. Regular exercise triggers your brain to frequently and regularly release these chemicals, helping to maintain a positive mood consistency. Adopting a regular exercise or fitness routine should definitely be one pillar of finding a healthy mood balance, regardless of your age or level of fitness. Start slow and easy if you need to, then increase your workout intensity, and if you need help with recovery, there is a whole family of products to get you feeling better.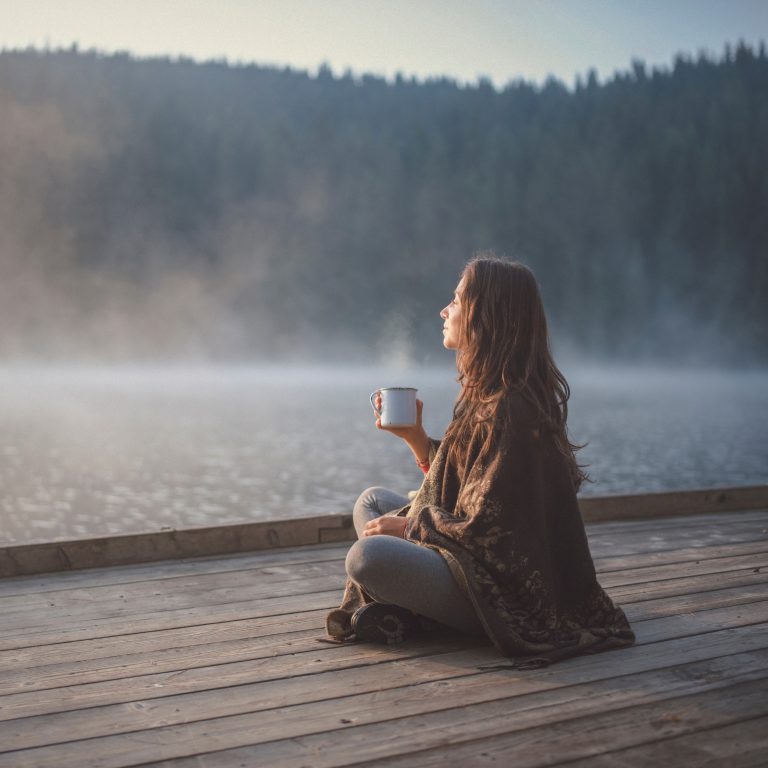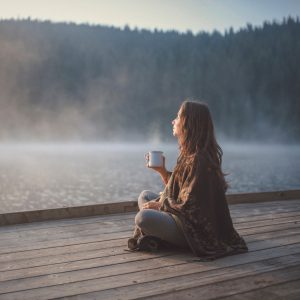 4. Relax
Relaxing can be harder than you might expect. While relaxing the body is as simple as laying down on the couch, relaxing the mind can be a little bit more complicated. Relaxation as a wellness strategy means specific techniques designed to bring the mind from a state of high alert and agitation to a state of calm and contentment. Meditation is a methodological system of calming the mind, but less formal things can help to relax the mind. The key is shifting your brain's thought patterns away from urgency to peaceful thought patterns. Simple things can do this, such as reading a book, watching a TV show, or sitting on a porch swing with a favorite drink. Whatever calms you down and makes you feel contented can become a relaxation strategy, what's important is identifying what relaxes you and making a dedicated effort to do those activities consistently. As for electronic devices, like smartphones, and spending time using apps and social media – medical and wellness experts mostly agree they are not a great way to relax and can increase anxiety and levels of emotional agitation.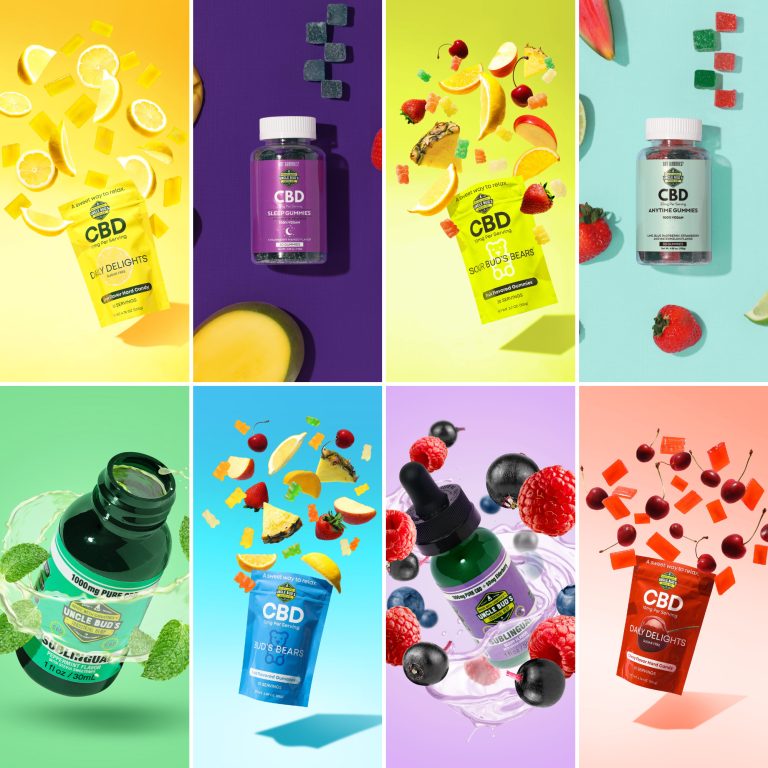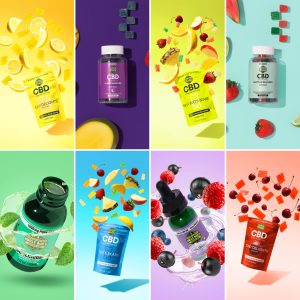 The final piece of a holistic wellness strategy for a better mood is a healthy diet and nutritional supplementation. What you put into your body has significant effects on your physical, mental, and emotional health. A healthier diet can be the foundation of any wellness strategy, leaving the question of nutritional supplements. Countless nutritional solutions exist to enhance every kind of personal wellness strategy, whether it be getting herbal remedies, botanical extracts, vitamins, essential oils, anti-aging, weight loss, or fitness enhancements. Hemp and CBD products have grown in popularity to occupy a significant place in the nutritional wellness space.
A good number of nutritional products are associated with mood elevation, and one of the most popular is CBD. CBD is an abbreviation for Cannabidiol, one of many compounds found in the botanical oil extracted from the hemp plant.  CBD's potential for relaxation and mood elevation isn't fully understood, but many people are using it as one part of a mood enhancement routine in the form of oral products such as sublingual tinctures, gummies, candies, and more. CBD has been embraced by the wellness community and oral CBD products like edibles can now be found everywhere.
The benefits of CBD are being studied and the way CBD interacts with mood is not yet understood, but remember CBD products do not contain THC, the specific compound found in some strains of the cannabis plant known to have psychoactive properties. Products made from hemp-derived CBD oil are completely legal to buy and use in the U.S., and CBD continues to grow in popularity as a nutritional wellness, with more people every day making it part of their own wellness routine.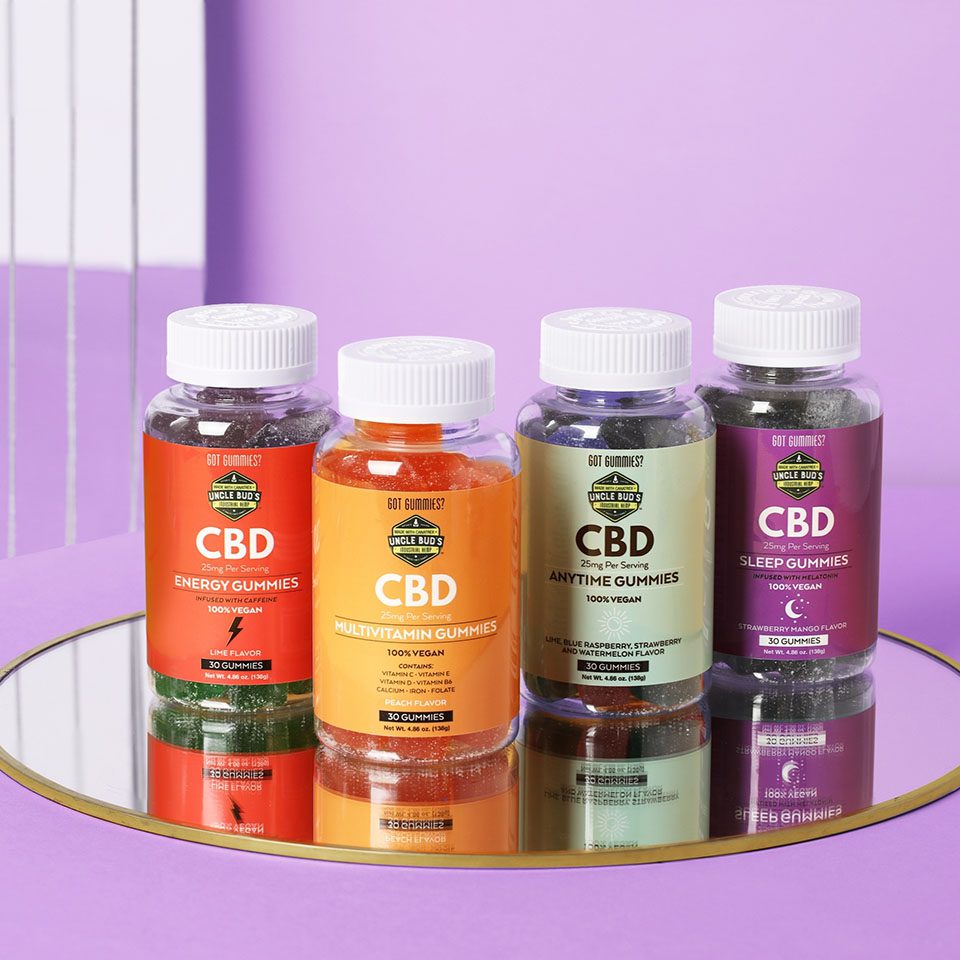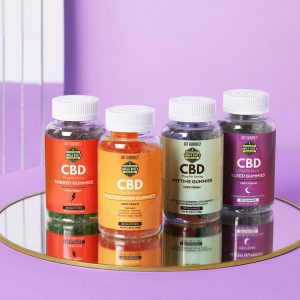 CBD Edibles are flavored edible products that are taken orally and include various gummies and candies that are popular because they are tasty, convenient, and portable.  Gummies are made from gelatin, the same base substance gummy candies are made of – but infused with CBD oil and other ingredients. Likewise, CBD candies use a hard candy matrix infused with sugar-free sweeteners and CBD oil. Edibles are taken into the mouth and chewed, or in the case of candies, dissolved and swallowed like any hard candy. Oral administration allows the digestive system to absorb the ingredients and transport them throughout the body. The digestive system is an effective way to administer CBD, where the compounds are broken down and transported throughout the body like any oral medication or nutritional supplement.
Putting CBD oil into gelatin or candy form does not reduce its potency or efficacy. Gelatin and candy are both an ideal matrix for CBD that allows the ingredients to keep their potency over long periods without degrading. Edibles are easy to digest, allowing the ingredients to be quickly absorbed into the bloodstream. Edibles are naturally tasteless but can be infused with any number of flavors, a rainbow of colors, and various fun shapes.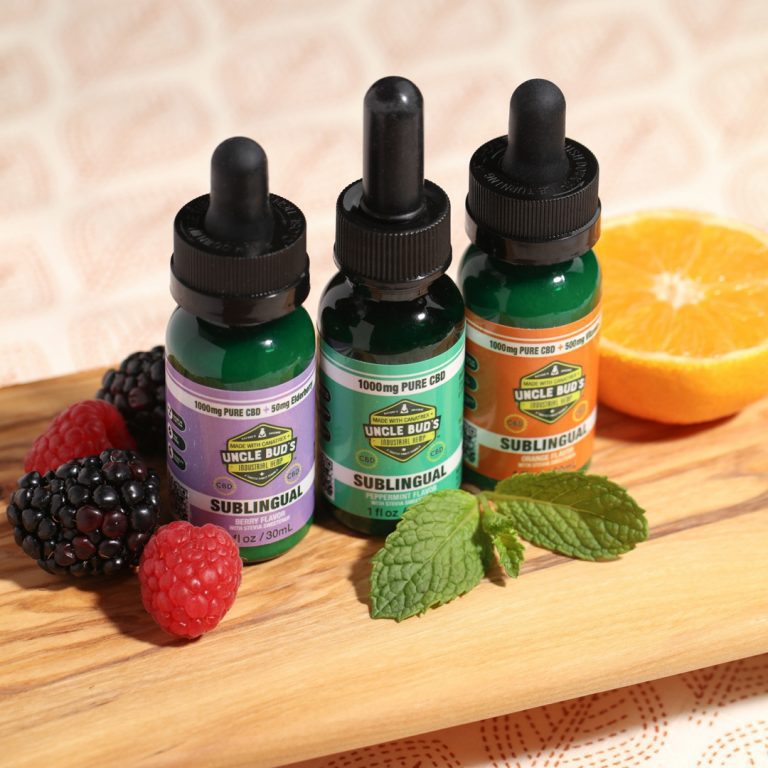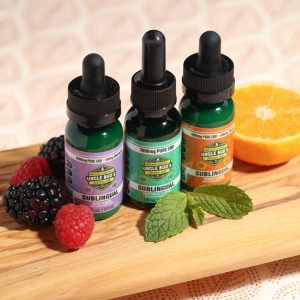 Sublingual means "under the tongue" and refers to CBD oil tinctures that absorb quickly and add flavoring to produce a pleasant taste. Using a dropper, the CBD oil tincture is administered under the tongue and quickly absorbed. This route of administration is easy and effective, delivering the CBD to the bloodstream rapidly where its effects spread through the body. The oil is typically clear, light, and designed to be absorbed quickly without leaving residue or an aftertaste.
Sublingual CBD is different from other oral CBD in that it's not chewed or swallowed but rather absorbed without leaving the mouth. The oil is absorbed directly into the bloodstream instead of proceeding through the digestive tract, and you actually don't swallow anything. The oil is absorbed in a few seconds and evaporates leaving no residue. The skin under your tongue is thin, rich in blood vessels, and substances administered here are easily and quickly absorbed. Taking CBD oil sublingually is the quickest way to administer CBD into your body. Many people prefer sublingual not just because of how fast it absorbs, but also because they don't have to swallow anything.
Elderberry Sublingual tincture ads Elderberry extract along with CBD oil. Elderberries are packed with antioxidants and vitamins, and Elderberry is thought to boost the immune system and is associated with relaxation and mood elevation. Uncle Bud's CBD Sublingual with Elderberry contains 1000mg of pure CBD oil and 50mg of Elderberry in each 1-ounce bottle. Take one full dropper around bedtime as part of an evening relaxation routine. You can also mix sublingual into a beverage or food. Uncle Bud's CBD Sublingual with Elderberry has a berry flavor with stevia sweetener.
---
Uncle Bud's Hemp has built its reputation on creating and selling high-quality, pure, premium Hemp-derived products. Our Hemp and CBD products are lab tested to ensure purity, potency, and quality.
The CBD content in milligrams is listed on every product label. While we can ensure the purity and maximum-strength potency of our proprietary CBD oil, we make no medical or therapeutic claims on any CBD product. Uncle Bud's avoids medical or therapeutic claims in order to maintain complete integrity, transparency, and trust with our customers.
All Uncle Bud's Hemp products are proudly made in the USA.
Disclaimer:
UncleBudsHemp.com articles are intended to provide helpful and informative content about the benefits of Hemp Seed Oil and CBD products.  Readers are advised to do their own research and make decisions in partnership with their healthcare provider. Nothing you read here should be relied upon to determine a course of treatment for any medical issue. All content found on the UncleBudsHemp.com website, including text, images, audio, or other formats were created for informational purposes only. Uncle Buds makes no claims as to the medical efficacy of any products. The site and its content are provided on an "as is" basis.