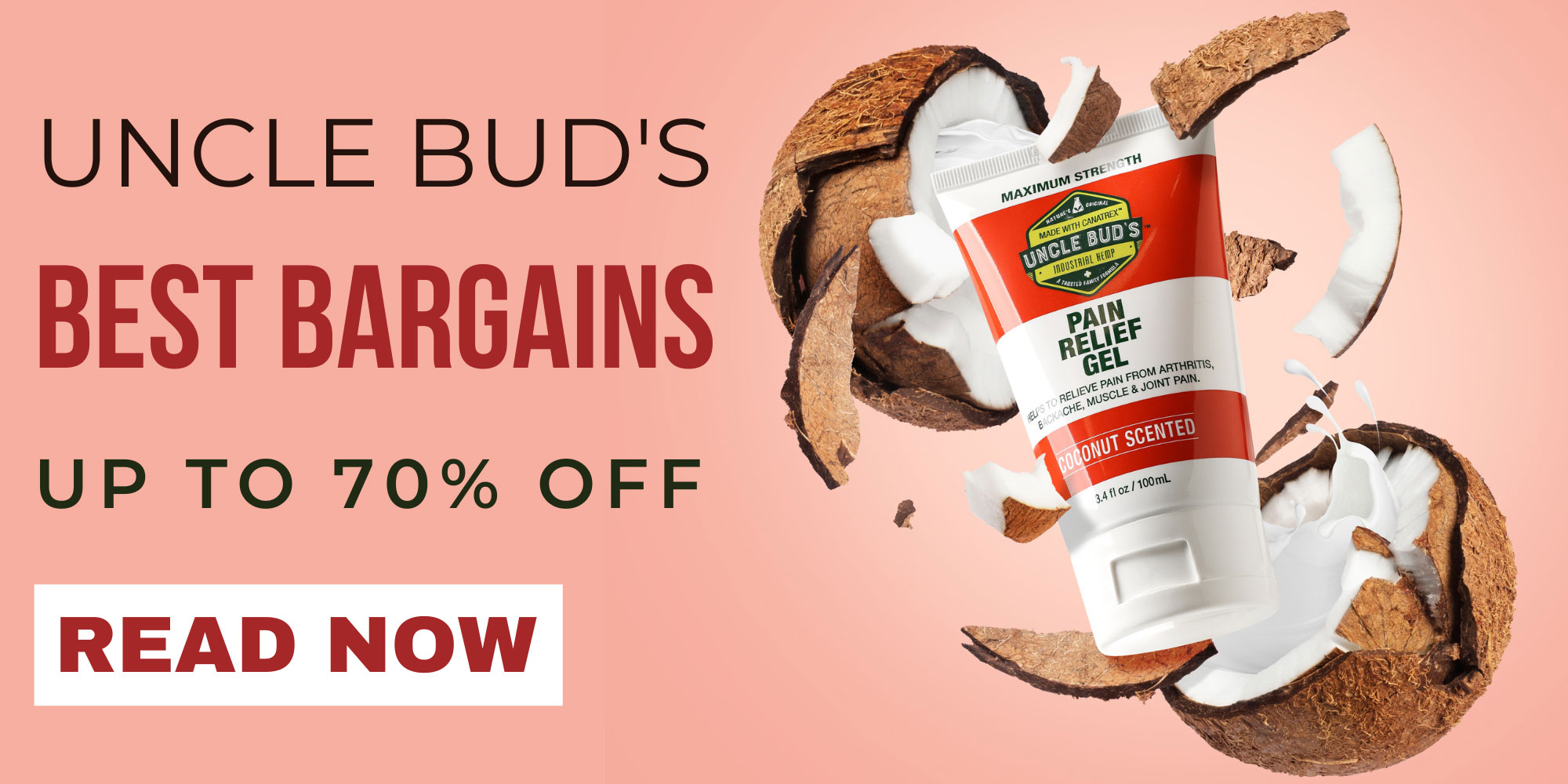 Fight back against inflation and get up to 70% off premium hemp and CBD wellness products!
Table of Contents
The Best Discounts on Premium Hemp & CBD
The Best Discounts on Hemp & CBD
Inflation is making everything more expensive, but don't worry, Uncle Bud's is helping you fight back. Both in stores and online, wellness and self-care products are more expensive than ever, but we're joining the fight against inflation and have slashed the prices of many of our most popular hemp and CBD wellness solutions. We're offing big discounts on popular products such as hemp hand sanitizer, CBD sublinguals, pain relief topicals, and more. The Uncle Bud's sale page has over 30 products on sale, featuring huge discounts on premium hemp and CBD wellness products – up to 70% off!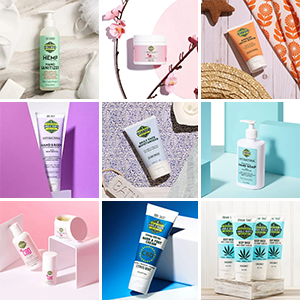 Explore Uncle Bud's sales page to find extraordinary deals on your favorite hemp and CBD wellness solutions.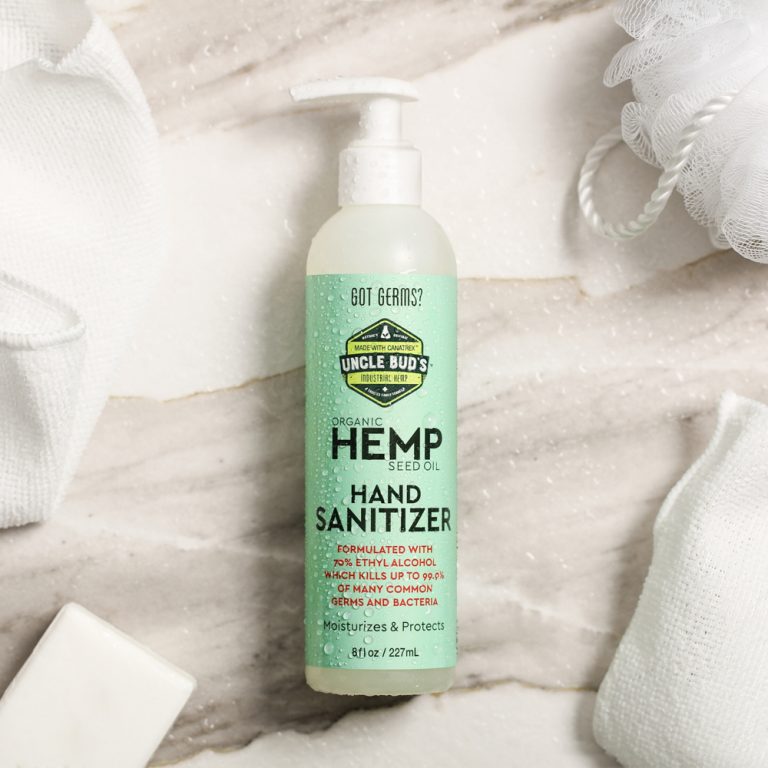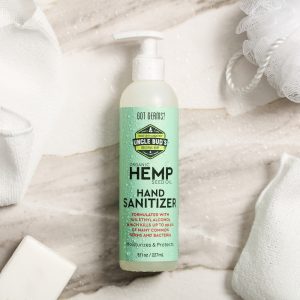 Uncle Bud's best-selling hemp hand sanitizer is designed to protect against germs and bacteria with a powerful ethyl alcohol base combined with pure hemp seed oil and other ingredients to cleanse, protect and moisturize your hands. The premium unscented sanitizer evaporates quickly and won't dry out your hands. This Hemp Hand Sanitizer combines the moisturizing and skin-benefitting properties of pure hemp seed oil with an alcohol-based antibacterial sanitizer. The 70% alcohol concentration kills up to 99.99% of bacteria without drying out your hands and helps protect against the spread of bacteria-borne illness.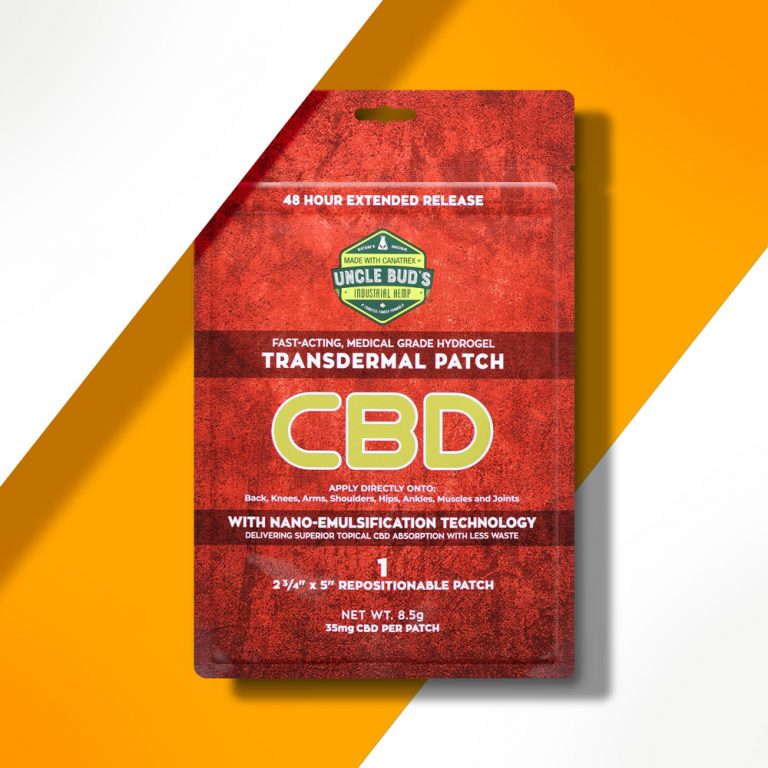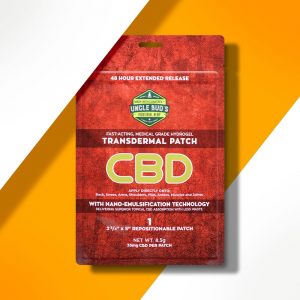 Uncle Bud's transdermal CBD patches use medical-grade hydrogel. The high-quality hydrogel is 25% water to help to soften the skin and open pores for maximum transdermal absorption. The Hydrogel combined with our advanced nano-emulsifying technology allows for more efficient delivery of CBD for a more immediate, potent, and prolonged period. The patches are easily repositionable to other areas without any loss of adhesion. Uncle Bud's transdermal patches are exceptionally potent and long-lasting, delivering a maximum strength CBD infusion over a 48-hour extended-release period.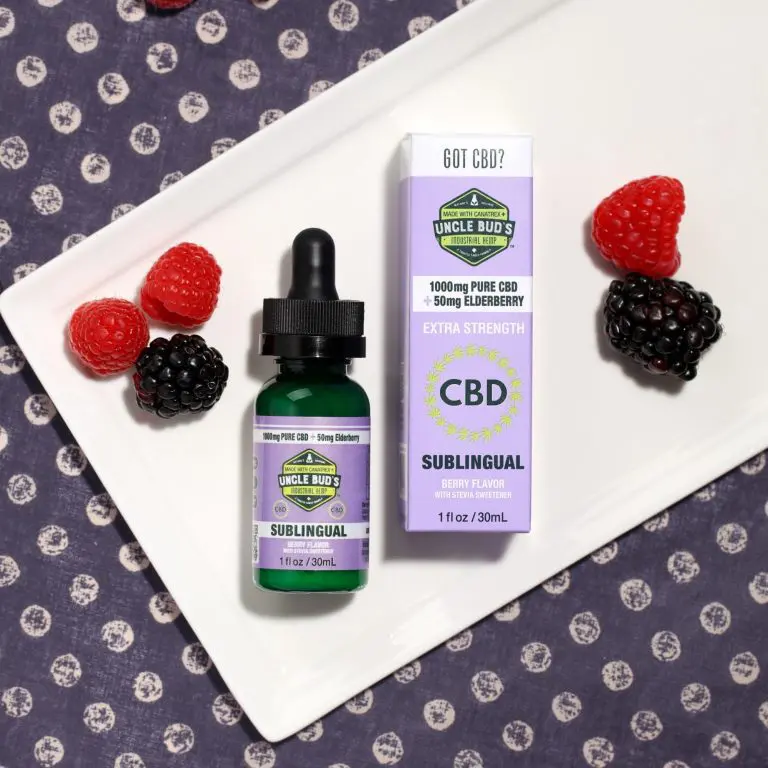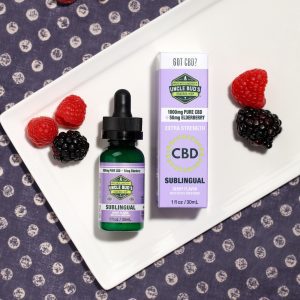 Uncle Bud's Elderberry Sublingual is made from pure CBD oil and guaranteed to contain no THC. Our best-selling peppermint This premium sublingual CBD oil supplement is made with 1000mg of our proprietary blend of pure CBD oil, infused with 50mg of elderberry extract. This berry flavored sublingual uses Stevia sweetener and other high-quality ingredients – and it's guaranteed to be THC-free.
Uncle Bud's Sublingual CBD is sold in 1000mg bottles with a dropper in the cap for precise dosage. Each dose from the 1000mg bottle of CBD Sublingual delivers 33mg of maximum-strength, water-soluble CBD oil.  Place one full dropper (approximately 30 drops or 1mL) under the tongue and hold for 30 seconds before swallowing.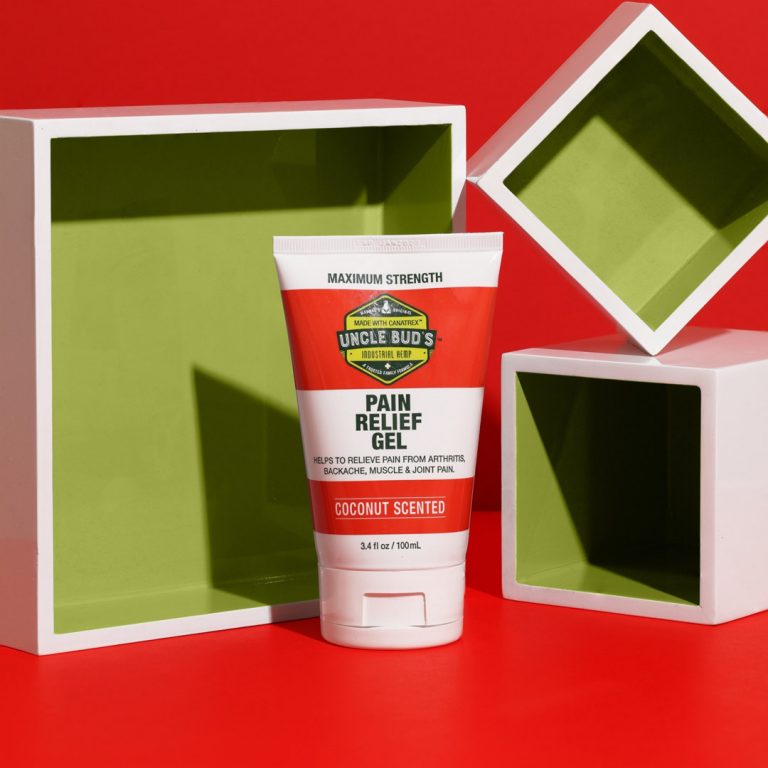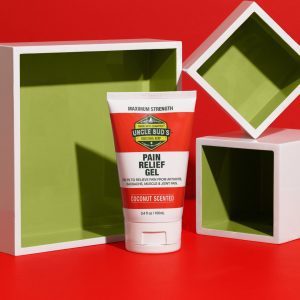 Hemp pain relief topicals work because the skin is actually an excellent way of administering to the muscles and joints underneath. Uncle Bud's Hemp Pain Relief Gel is a smooth gel that is rubbed onto the skin and is absorbed quickly with no mess or residue, infusing the muscles and joints below.
This premium hemp Pain Relief Gel formula helps to relieve pain from arthritis, backache, and muscle and joint pain. Uncle Bud's Pain Relief Gel is a non-habit-forming alternative to pain management. Hemp Seed Oil has a perfect balance (3:1) of Omega 3 and Omega 6 Fatty Acids to help lower inflammation and moisturize your skin. Uncle Bud's Pain Relief gel is coconut scented, quick-absorbing, and has maximum strength to help combat those aches and pains.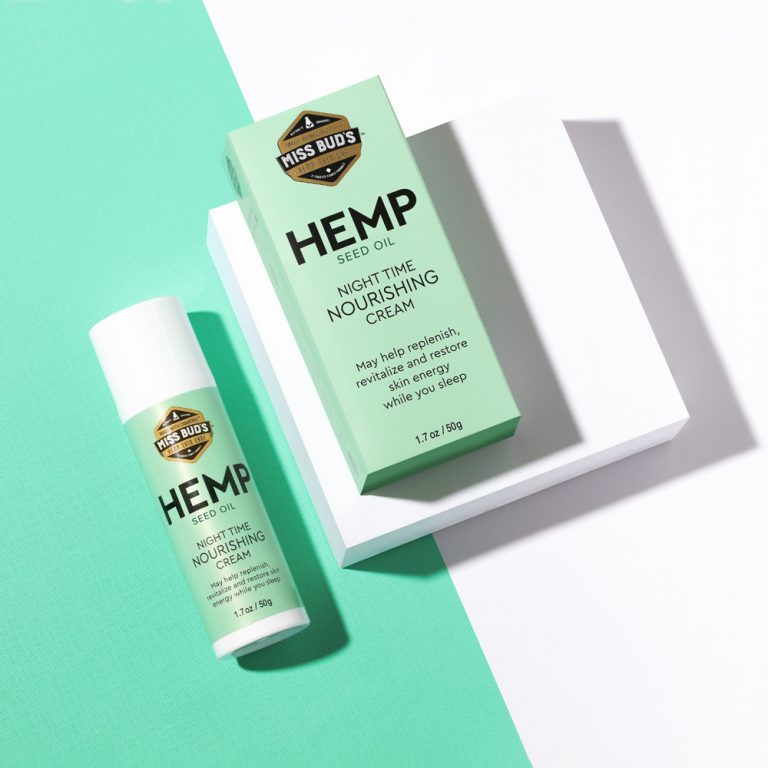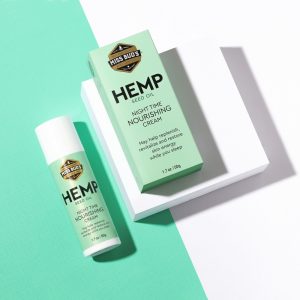 Premium face and eye-care products can restore moisture to the skin of the face, keeping it healthy and hydrated. Other ingredients like Vitamin E help the skin remain firm and restores elasticity. Miss Bud's Hemp Nighttime Face Cream works throughout the night to replenish the moisture levels in your skin, restoring antioxidant levels and leaving your skin glowing. Our non-greasy formula absorbs easily and penetrates deep to hydrate skin. The specialized nutrients in hemp seed oil work together with other ingredients to nourish, moisturize, and firm the skin. Skincare solutions with hemp seed oil deliver specialized ingredients that specifically may help to minimize the appearance of fine lines and wrinkles around your eyes and face.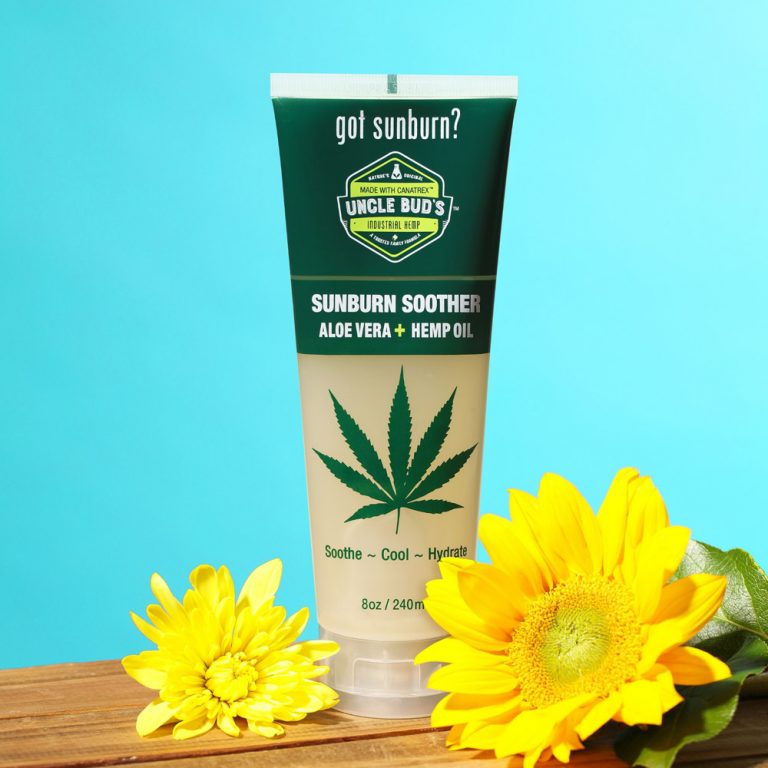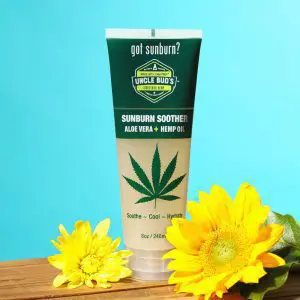 Uncle Bud's 120 mg CBD Sunburn Gel with Aloe cools and deeply moisturizes dry skin. Infused with 120mg of pure CBD oil, this quick-absorbing aloe-based formula is perfect after a day in the sun. The aloe, hemp seed oil, moisturizers, and other ingredients help soothe and rejuvenate your skin after sun exposure. You not only get the cooling, skin-soothing effects of Aloe, but you also get a 120mg infusion of pure CBD oil in a quick-absorbing gel that goes on smooth with no mess and no residue – perfect after a long day in the sun.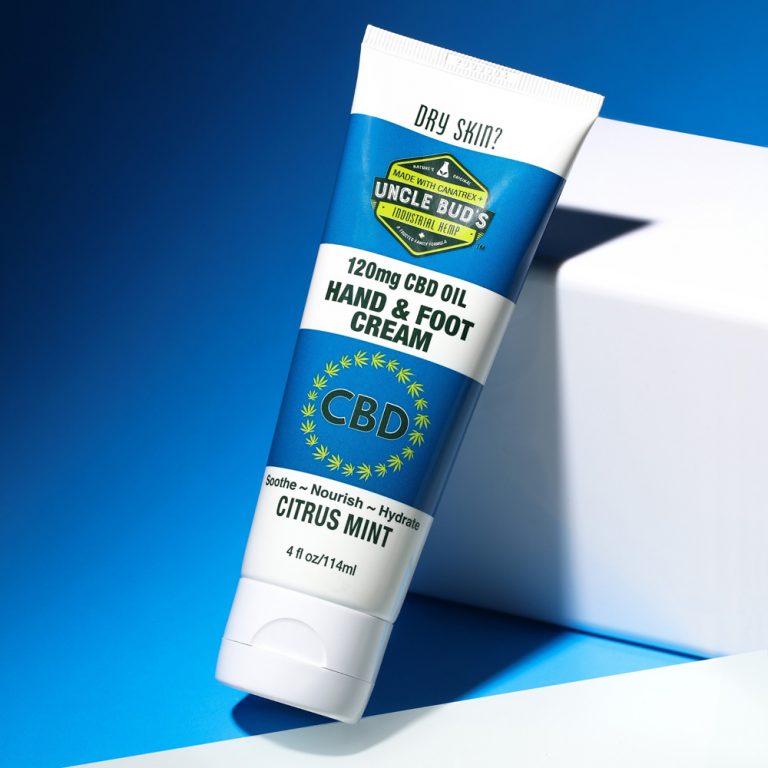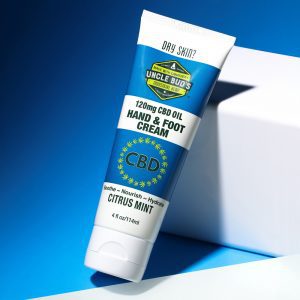 Your hands and feet are the likeliest places to become dry and chapped, which is why Uncle Bud's created a premium moisturizing hand and foot cream that also adds a 120mg fusion of pure CBD oil. Moisturize your dry hands and feet and discover the benefits of pure CBD oil with Uncle Bud's CBD Hand & Foot Cream. Our proprietary CBD oil formula is great for dry, flaky skin on the hands and feet as well as for dry skin on elbows and knees. Our quick-absorbing and non-greasy formula are infused with CANATREX Plus™, our proprietary CBD-infused formula of pure hemp seed oil combined with oils and other ingredients. Uncle Bud's Hemp CBD Hand & Foot Cream will help keep your skin feeling hydrated and smooth.
---
Uncle Bud's Hemp has built its reputation on creating and selling high-quality, pure, premium Hemp-derived products. Our Hemp and CBD products are lab tested to ensure purity, potency, and quality.
The CBD content in milligrams is listed on every product label. While we can ensure the purity and maximum-strength potency of our proprietary CBD oil, we make no medical or therapeutic claims on any CBD product. Uncle Bud's avoids medical or therapeutic claims in order to maintain complete integrity, transparency, and trust with our customers.
All Uncle Bud's Hemp products are proudly made in the USA.
Disclaimer:
UncleBudsHemp.com articles are intended to provide helpful and informative content about the benefits of Hemp Seed Oil and CBD products.  Readers are advised to do their own research and make decisions in partnership with their health care provider. Nothing you read here should be relied upon to determine a course of treatment for any medical issue. All content found on the UncleBudsHemp.com website, including text, images, audio, or other formats were created for informational purposes only. Uncle Buds makes no claims as to the medical efficacy of any products. The site and its content are provided on an "as is" basis.