All about edible hemp and CBD supplements
Table of Contents
Why Oral Supplements Work Great
Edible Hemp & CBD Supplements
Wellness products and supplements containing hemp extracts are more popular than ever and millions of people are literally eating them up. Turns out one of the best ways to get the many therapeutic compounds found in hemp is to swallow them and let your digestive system do its work-absorbing these body-benefitting substances like any nutritional supplement. But you can't just eat hemp plants – so the makers of hemp supplements have found ingenious ways to package and make them more palatable in a family of products called edibles and oral supplements.
The basic ingredient in all hemp edible supplements is hemp oil, an oil extracted from non-THC-bearing strains of the cannabis plant. Some hemp oil is prepared specifically to include and isolate a naturally occurring compound called Cannabidiol, creating one popular derivative of hemp oil called CBD. The hemp or CBD oil is mixed with other ingredients and put into an edible form. Oral hemp and CBD supplements can take many forms, but two are especially popular among hemp wellness enthusiasts: gummies and sublingual tinctures.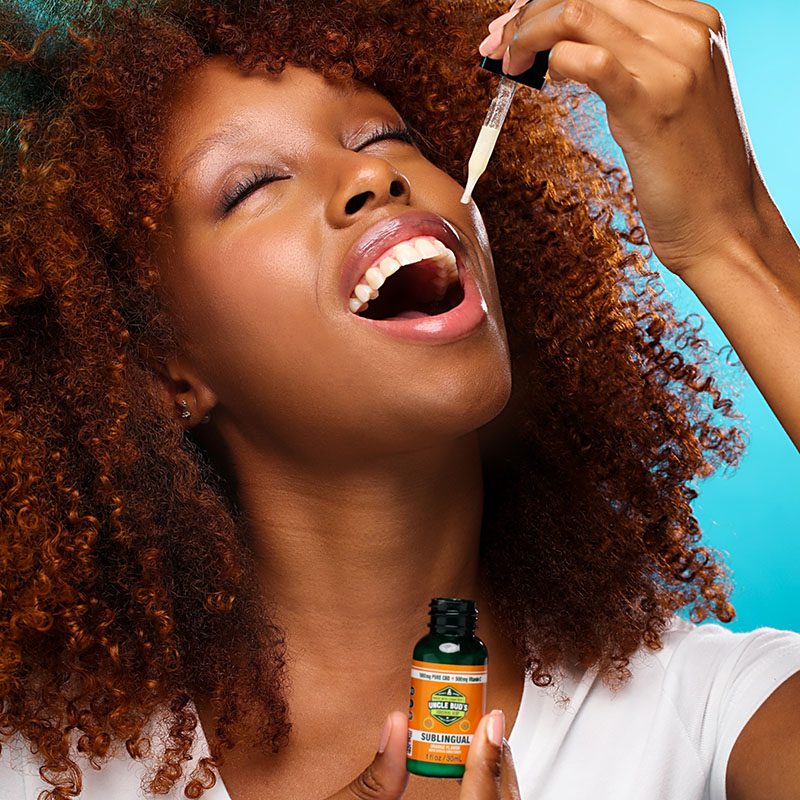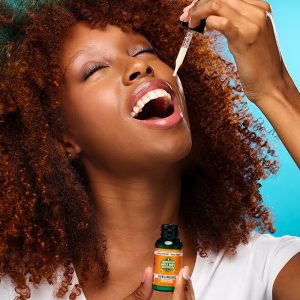 Why Oral Supplements Work Great
Hemp and CBD supplements that are chewed, swallowed, or placed under the tongue are administered through the mouth, or the oral administration route.  The oral administration route means the supplement is taken into the mouth and swallowed, allowing the digestive system to absorb the active ingredients and transport them throughout the body. Some supplements like Sublingual tinctures are not swallowed but are still taken into the mouth, where they are absorbed prior to entering the digestive system. These types of supplements still use the oral administration route.
Either way, the oral administration route is the most common method of taking supplements due to its ease and convenience. Not only is oral administration easy, but it's also effective – absorption through the digestive system is perhaps the safest and most effective way of delivering nutrients and other therapeutic substances to the body. The digestive system isolates and neutralizes harmful substances while allowing beneficial substances to be absorbed into the bloodstream and transported to all parts of the body. This is why the majority of pharmaceutical medications, over-the-counter medicines, and nutritional supplements are designed to be taken by mouth and swallowed.
When you use an oral hemp or CBD supplement the digestive system breaks them down into essential components, then absorbs the therapeutic ingredients and transports them via the bloodstream to every part of the body quickly and effectively. When you take an oral supplement, the digestive system acts quickly to spread the beneficial ingredients and therapeutic compounds throughout the body, creating a holistic or "whole body" therapeutic effect that's both safe and effective.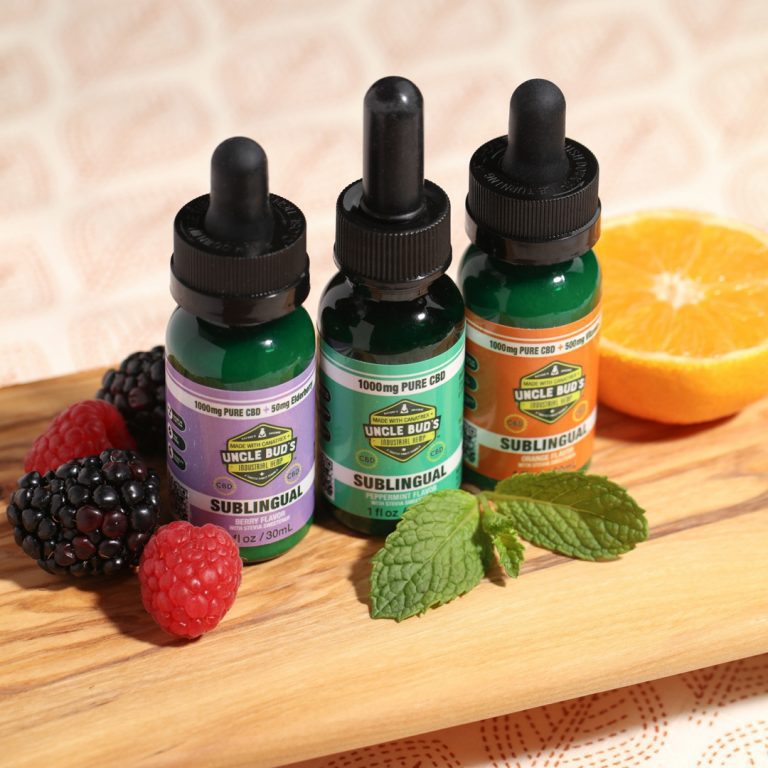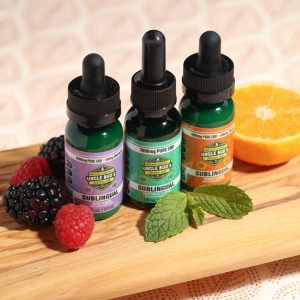 Sublingual CBD
While you don't technically eat sublingual CBD it's still considered an edible supplement that uses the oral administration route. Sublingual supplements are made from CBD oil with flavoring and other ingredients to give it a pleasant taste. You don't swallow sublingual CBD tincture, instead, you place a few drops under your tongue using a dropper. Sublingual means "under-the-tongue" and Sublingual CBD is perhaps the most popular CBD product of them all because of how efficiently they deliver CBD and other ingredients to the bloodstream and body.
When you use Sublingual CBD, typically you will use the dropper to place the dose under your tongue. The oil is absorbed directly into the bloodstream instead of proceeding through the digestive tract. You actually don't swallow anything. The oil is absorbed in a few seconds and evaporates leaving no residue. Many sublingual CBD oils have a light minty taste and leave no unpleasant aftertaste because the skin under your tongues is thin, rich in blood vessels, and substances administered here are easily and quickly absorbed. Taking CBD oil sublingually is the quickest way to administer CBD into your body. Many people prefer sublingual not just because of how fast it absorbs, but also because they don't have to swallow anything. Flavoring and sweeteners are then added to the Sublingual CBD to make it taste pleasant. Any flavor is possible, but peppermint is common. Uncle Bud's sublingual CBD comes in peppermint, berry, and orange flavors.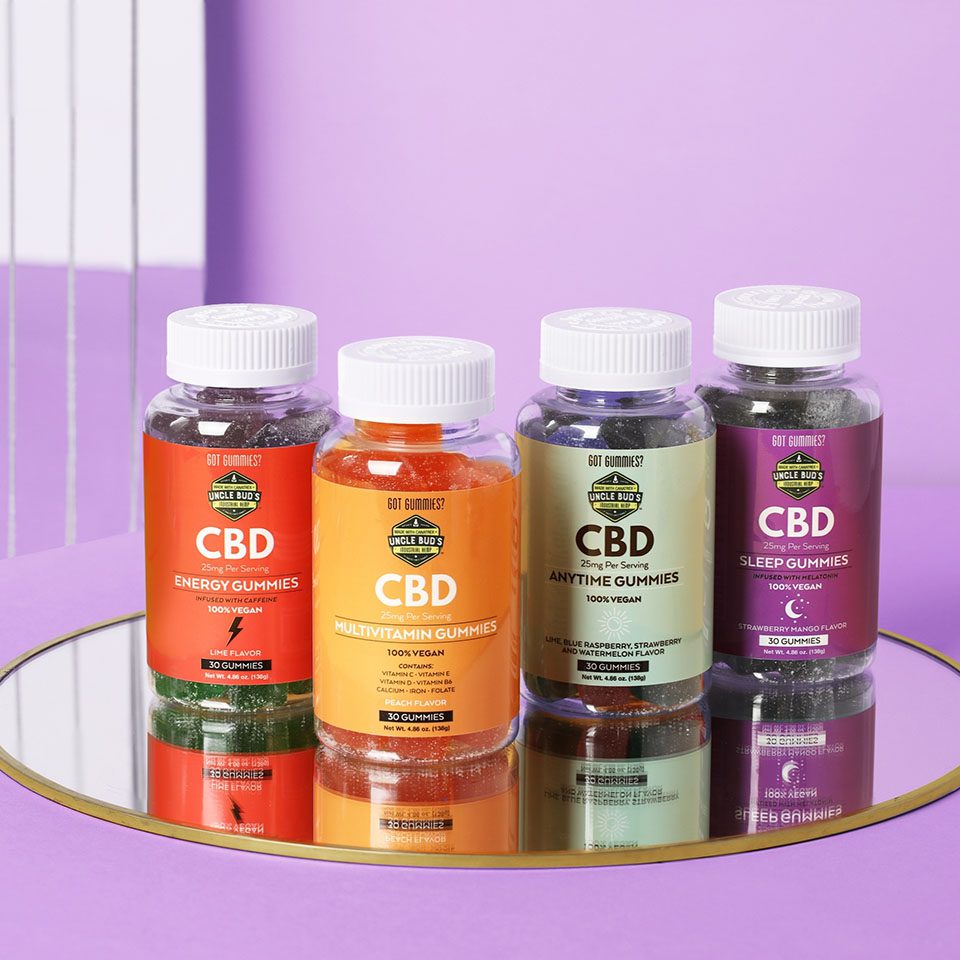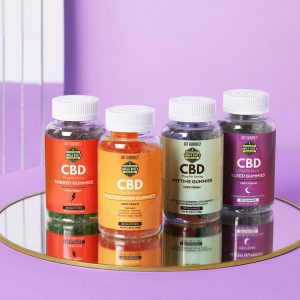 CBD Gummies
CBD Gummies are flavored gelatin chewables made from the same base substance gummy candies are made of – but infused with CBD oil and other ingredients. CBD Gummies are meant to be chewed and swallowed just like gelatin vitamins or gummy candies. Once swallowed the digestive system breaks down the gelatin into simple sugars which are absorbed along with the CBD into the bloodstream and transported throughout the body. CBD Gummies combine the pleasant taste of gummy candy with the therapeutic effects of CBD oil and other ingredients for a great-tasting but effective hemp-based supplement.
Putting supplements into gelatin form has several advantages over capsules that are swallowed whole. First, they are chewable, making them easy to swallow and more pleasant to consume than capsules. Gelatin is tasteless but can be infused with any number of flavors making gelatin-based supplements seem more like candy. This is the primary reason why gummies are now the most popular form of vitamins. Care should be taken never to confuse CBD gummies with candy, but gelatin might be the most pleasant way to take CBD due to the pleasant flavor and easy chewable form. Finally, CBD gummies are tasty, with multiple enticing flavors and a texture similar to gelatin candies like gummy bears, and they come in a rainbow of colors and fun shapes.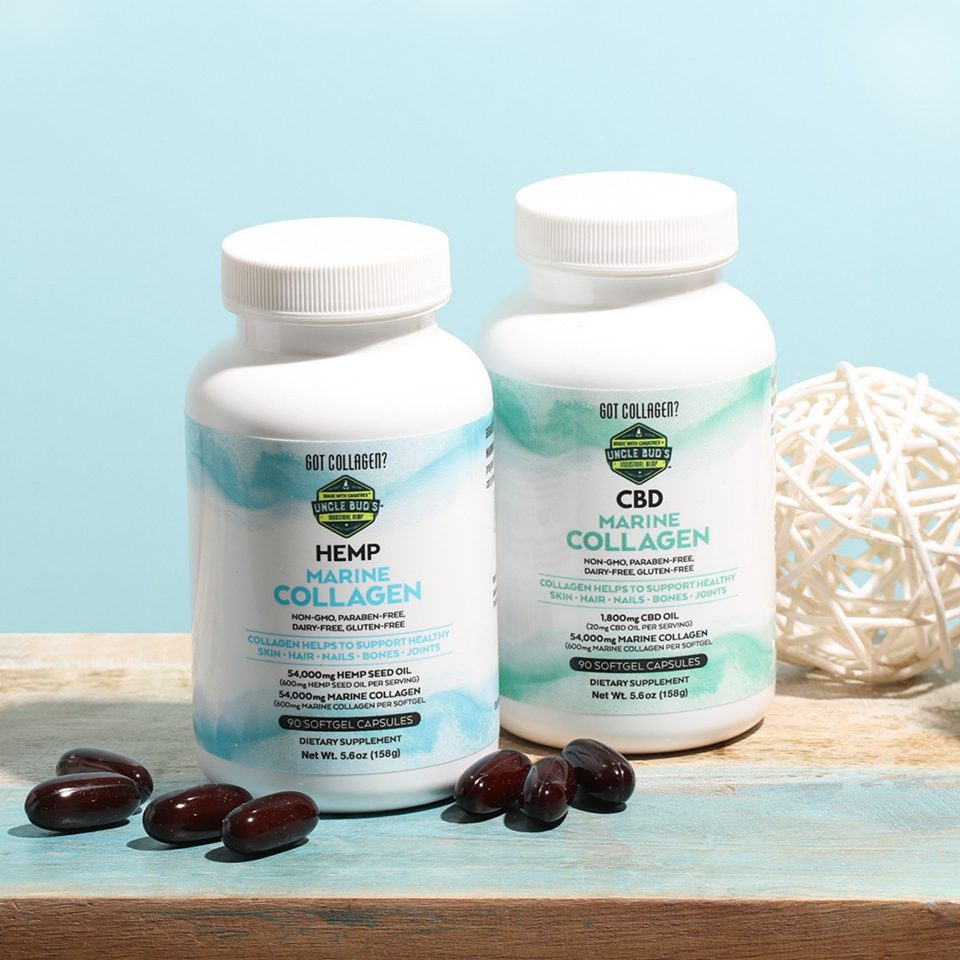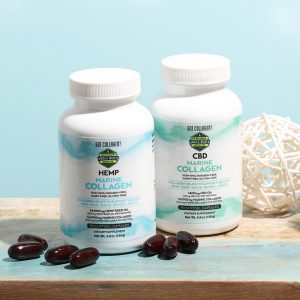 Hemp & CBD Marine Collagen
Marine collagen is an oral supplement you may not have heard of. This unique supplement combines hemp or CBD oil with marine collagen, a specialized protein derived from fish, specifically fish skin, scales, and bones. Collagen is an important component of the human body's connective tissues and is found anywhere protective strength and elasticity are required, like the hair, skin, and joints.
Marine collagen is virtually the same as the collagen the human body produces on its own – it's an excellent replacement for lost collagen, strengthening the tissues that require collagen like the skin, hair, and joints. As an oral supplement, capsules containing marine collagen are absorbed by the digestive system and transported to the various tissues of the body, fortifying the body's own natural collagen synthesis. Marine collagen from fish has been shown to benefit the skin in particular, but also promote overall body health and strengthen joints, muscles, and bones.
Not only does marine collagen come from a renewable and sustainable source, it's an ideal kind of collagen for oral administration in the form of capsules or soft gels. Marine collagen proteins are small and easily broken down and absorbed by the digestive system. After the digestive system metabolizes the proteins, they are transported via the bloodstream to various tissues that can benefit from supplemental collagen. Many different parts of the body can benefit from marine collagen.
Hemp Marine Collagen
The benefits of hemp oil make the perfect complement to marine collagen for healthy skin, hair, nails, bones, and joints. The marine collagen strengthens connective tissue, fortifies skin, and restores elasticity, while the hemp seed oil delivers multiple beneficial nutrients like antioxidants, omegas, amino acids, vitamins, and anti-inflammatories. Collagen and hemp oil working together in the form of an oral capsule is a powerful dietary wellness supplement that benefits the skin, joints, bones, and other body parts.
CBD Marine Collagen
The supplemental collagen works to strengthen tissues like the skin and joints, and CBD oil delivers similar beneficial ingredients like hemp oil. The only difference between hemp marine collagen capsules and CBD marine collagen capsules is a 20-milligram infusion of pure CBD oil per serving.
---
Uncle Bud's Hemp has built its reputation on creating and selling high-quality, pure, premium Hemp-derived products. Our Hemp and CBD products are lab tested to ensure purity, potency, and quality.
The CBD content in milligrams is listed on every product label. While we can ensure the purity and maximum-strength potency of our proprietary CBD oil, we make no medical or therapeutic claims on any CBD product. Uncle Bud's avoids medical or therapeutic claims in order to maintain complete integrity, transparency, and trust with our customers.
All Uncle Bud's Hemp products are proudly made in the USA.
---
Disclaimer:
UncleBudsHemp.com articles are intended to provide helpful and informative content about the benefits of Hemp Seed Oil and CBD products.  Readers are advised to do their own research and make decisions in partnership with their health care provider. Nothing you read here should be relied upon to determine a course of treatment for any medical issue. All content found on the UncleBudsHemp.com Website, including text, images, audio, or other formats were created for informational purposes only. Uncle Buds makes no claims as to the medical efficacy of any products. The site and its content are provided on an "as is" basis.