Protect yourself and your family from harmful germs and bacteria while getting the skin benefits of hemp oil.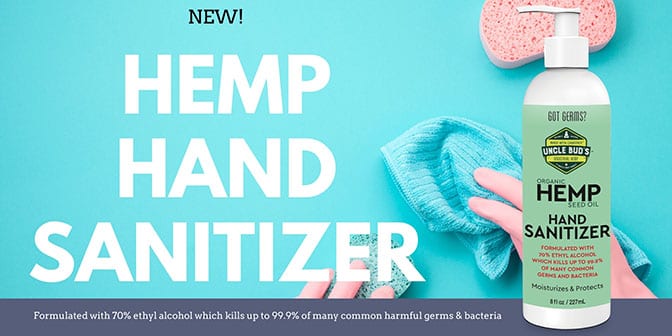 Take confidence in our newest hemp product designed to protect against germs and bacteria while delivering the moisturizing and skin-benefiting properties of pure natural hemp seed oil. Uncle Bud's new Hemp Hand Sanitizer is formulated with 70% ethyl alcohol which kills up to 99.9% of many common harmful germs and bacteria without drying out your hands.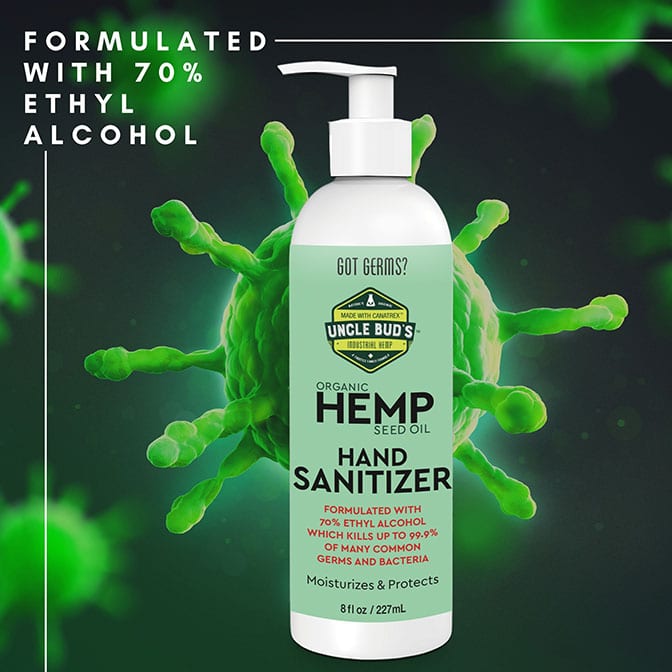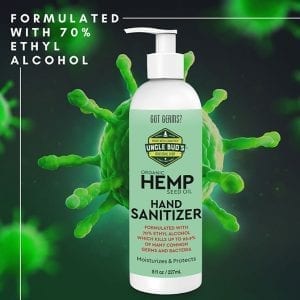 Germ Killing Power
Our new hemp hand sanitizer uses a 70% ethyl alcohol base for maximum germ-killing power. The antiseptic ethyl alcohol eradicates many harmful germs and bacteria while the hemp seed oil delivers a multitude of supplements and moisturizers. The sanitizer is unscented, evaporates quickly and does not dry out your hands.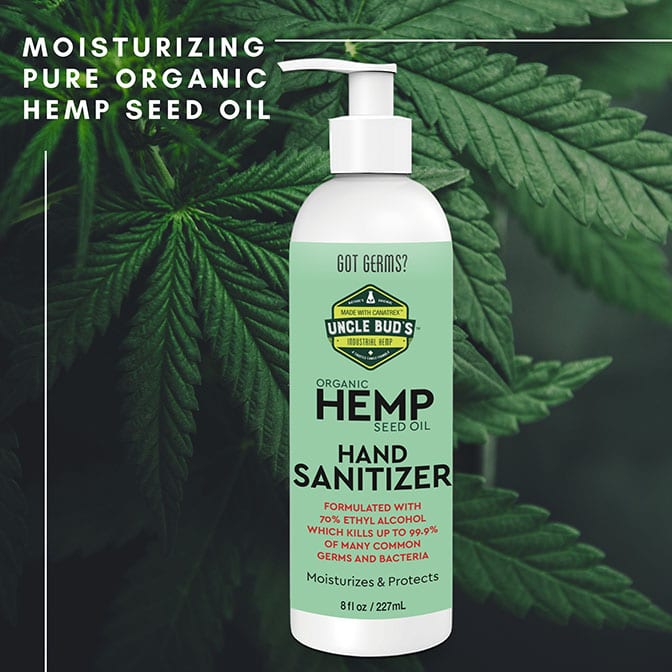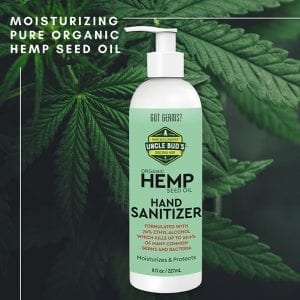 Moisturizing Skin Therapy
When you use Uncle Bud's Hemp Hand Sanitizer, you don't just get the antibacterial power of ethyl alcohol, you get all the therapeutic, skin-moisturizing benefits of our premium hemp oil. Our proprietary blend of hemp seed oil and other ingredients is ideal for all skin types. The premium hemp seed oil will wrap your skin in moisture and infuse it with healthy-skin supplements like Omegas and Vitamins A, D and E.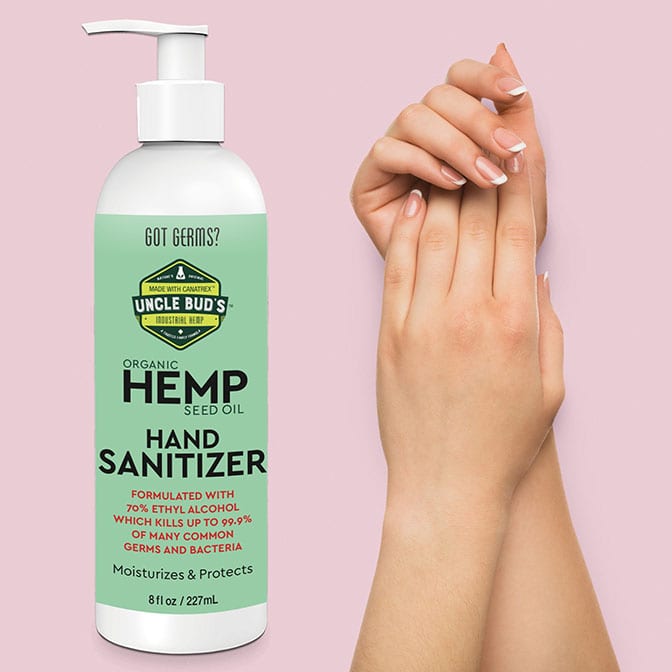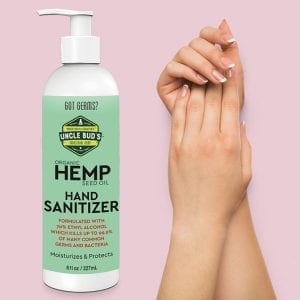 How To Use 
Apply Uncle Bud's Hand Sanitizer onto palms and hands together until sanitizer absorbs into the skin. The sanitizer will help to kill the germs and evaporate quickly, leaving behind the beneficial hemp seed oil. Children under 6 years of age should be supervised when using this product.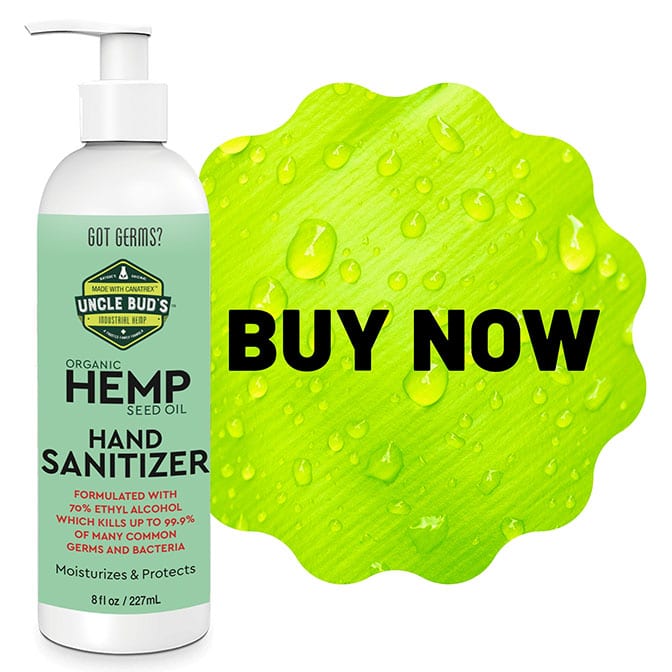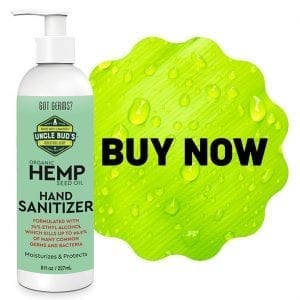 ---
Uncle Bud's Hemp has built its reputation on creating and selling high-quality, pure, premium Hemp-derived products. Our Hemp and CBD products are lab tested to ensure purity, potency, and quality.
The CBD content in milligrams is listed on every product label. While we can ensure the purity and maximum-strength potency of our proprietary CBD oil, we make no medical or therapeutic claims on any CBD product. Uncle Bud's avoids medical or therapeutic claims in order to maintain complete integrity, transparency, and trust with our customers.
All Uncle Bud's Hemp products are proudly made in the USA.
---
Disclaimer:
UncleBudsHemp.com articles are intended to provide helpful and informative content about the benefits of Hemp Seed Oil and CBD products.  Readers are advised to do their own research and make decisions in partnership with their health care provider. Nothing you read here should be relied upon to determine a course of treatment for any medical issue. All content found on the UncleBudsHemp.com Website, including text, images, audio, or other formats were created for informational purposes only. Uncle Buds makes no claims as to the medical efficacy of any products. The site and its content are provided on an "as is" basis.