Hemp Face Mask Set – Monthly Hemp Subscription Box
$15.99 / month
Satisfaction guaranteed or your money back!
The Ultimate Face Mask Face Off: Gift Pack – SAVE OVER 24%
Enjoy One of Each Uncle Bud's collection of seven different Hemp Face Masks great for all skin types.
7 X HEMP FACE MASK COLLAGEN, ROSE GOLD, DETOXIFY, BLUE LIGHT, OVERNIGHT, MULTIVITAMIN, ENZYME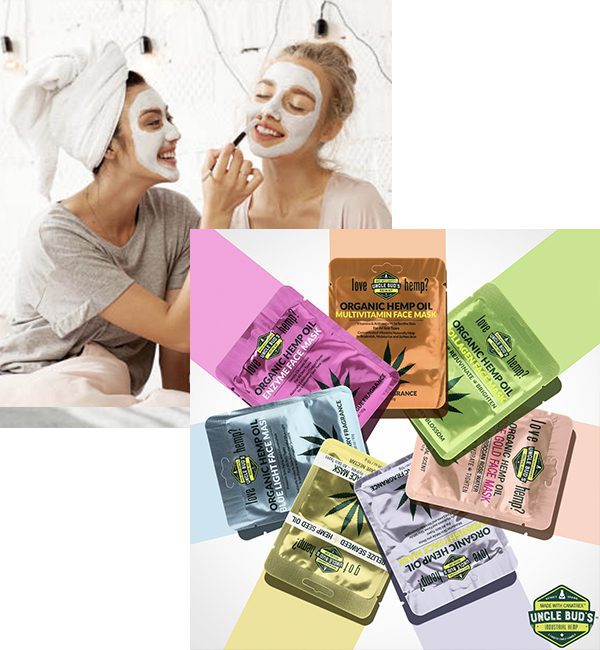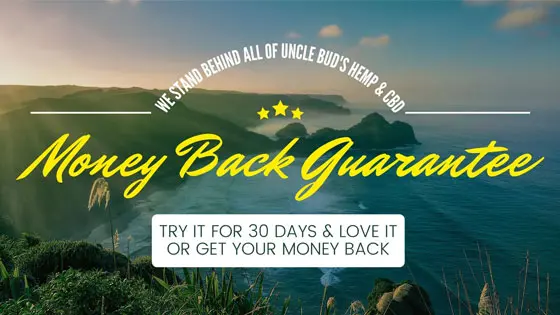 Product Description
Enjoy a holiday skin care gift set of each of Uncle Bud's Hemp Face Masks, great for all skin types.
UNCLE BUD'S HEMP COLLAGEN FACE MASK
Hydrate & moisturizes skin

Promote skin elasticity for more youthful complexion

Convenient portable sachet you can take anywhere

Great for all skin types

Relaxing Japanese Cherry Blossom Scent
UNCLE BUD'S HEMP ROSE GOLD FACE MASK
Moisturizing, skin toning, anti-aging, anti-inflammatory and skin tightening properties

Removes oil, dirt and toxins, Purifies, and detoxifies the skin

Combats Blackheads and shrinks pores

Mandarin Floral Scent

Gentle formula suitable for all skin type
UNCLE BUD'S HEMP DETOXIFYING FACE MASK
Hemp Oil combats blackheads and shrinks pores

Purifies and detoxifies the skin to remove oil, dirt, and toxins

Convenient portable sachet you can take anywhere

Belize Seaweed provides Intense hydration and anti-aging and anti-inflammatory properties

Relaxing agave scent
UNCLE BUD'S HEMP OVERNIGHT FACE MASK
Contains mushroom derived Beta Glucan for superior moisturization

Absorbs into the skin overnight with no left over residue

No need to wash off

Lavender lilac scented

Gentle formula suitable for all skin types
UNCLE BUD'S MULTIVITAMIN FACE MASK
Rich in vitamins B, C, D and E and antioxidants to repair, hydrate and restore dry skin

Nourishes & moisturize skin for a brighter complexion

Mango scented

Gentle formula suitable for all skin types
UNCLE BUD'S HEMP ENZYME FACE MASK
Aids in the removal of dead skin cells

contains enzymes derived from pineapple for gentle skin exfoliating

Helps to Calm inflamed skin

Pineapple meringue scented

Gentle formula suitable for all skin types
UNCLE BUD'S BLUE LIGHT FACE MASK
Protects skin from harmful blue light from phones and computer screens

Helps to control acne breakouts

Helps to Calm inflamed skin

Sweet Blueberry scented

Gentle formula suitable for all skin types