Sale!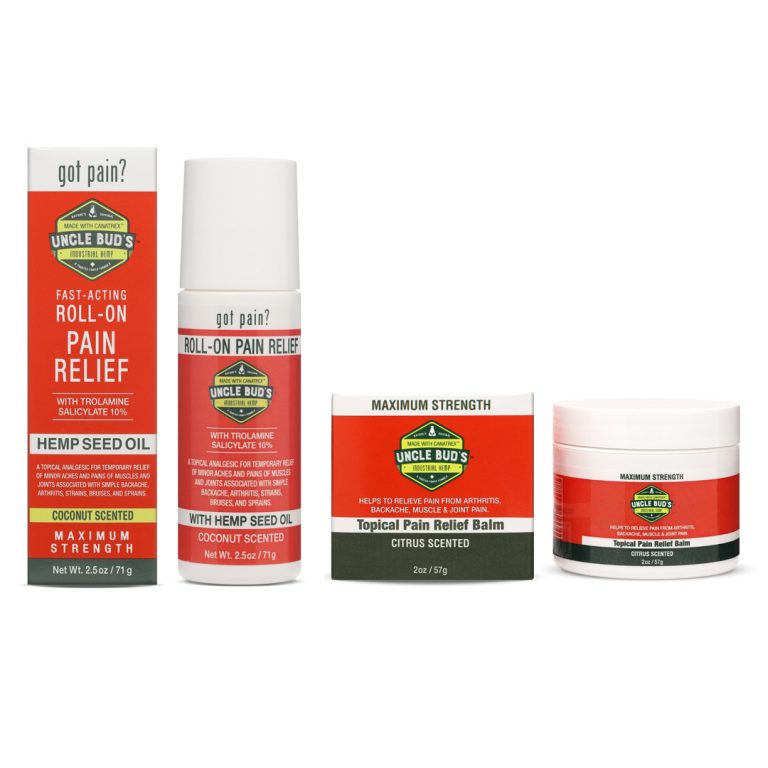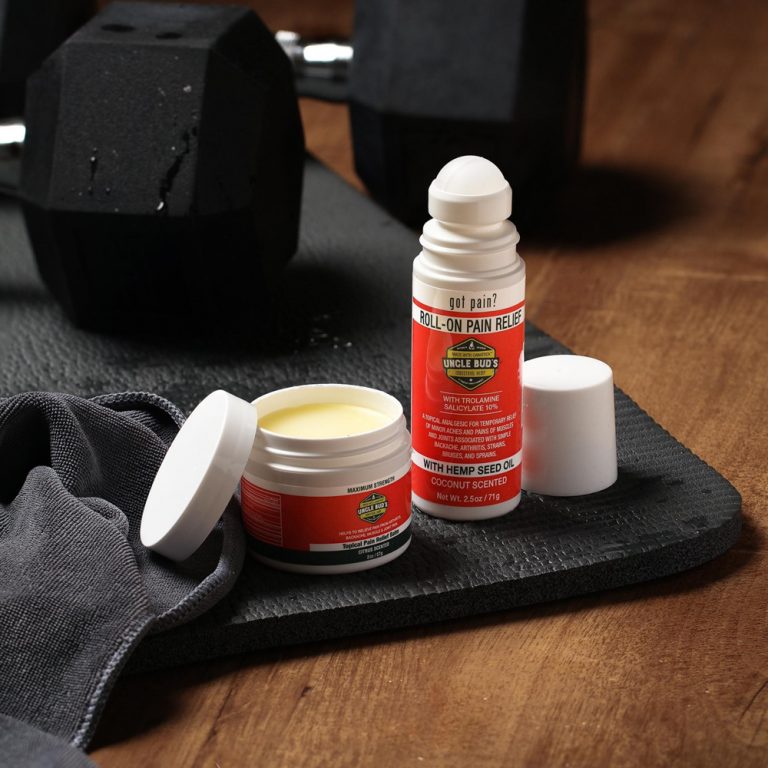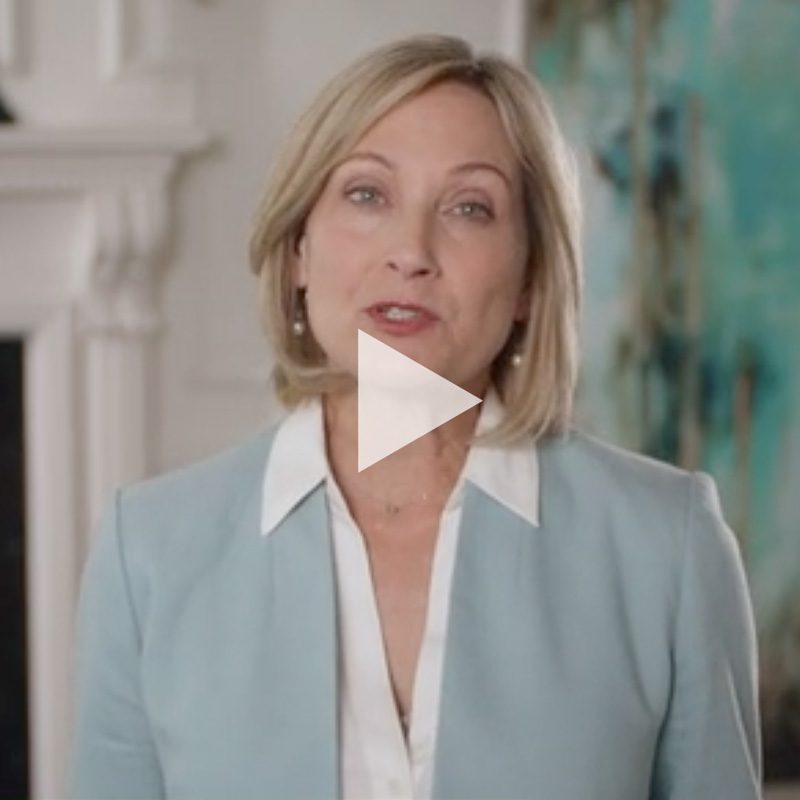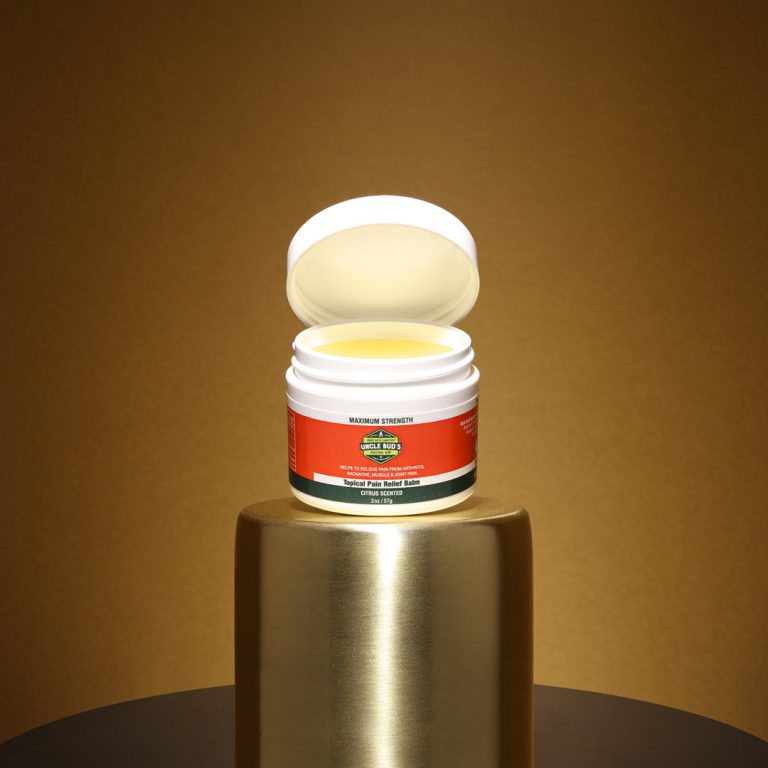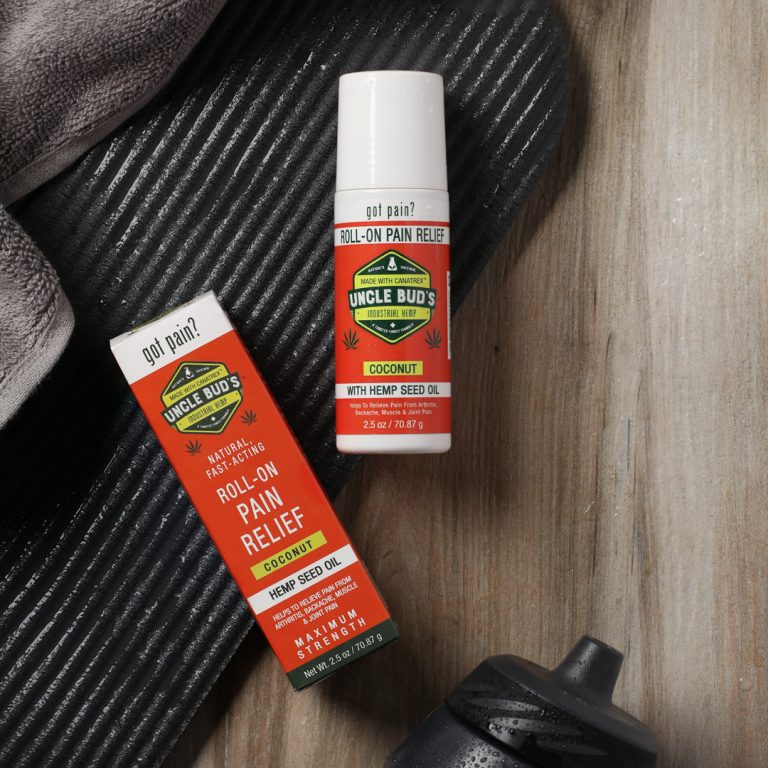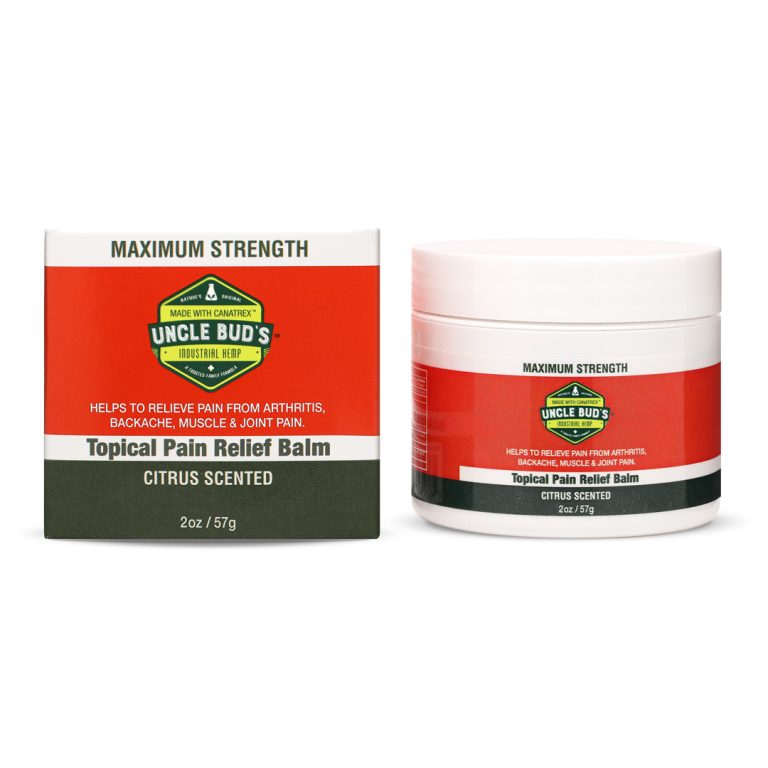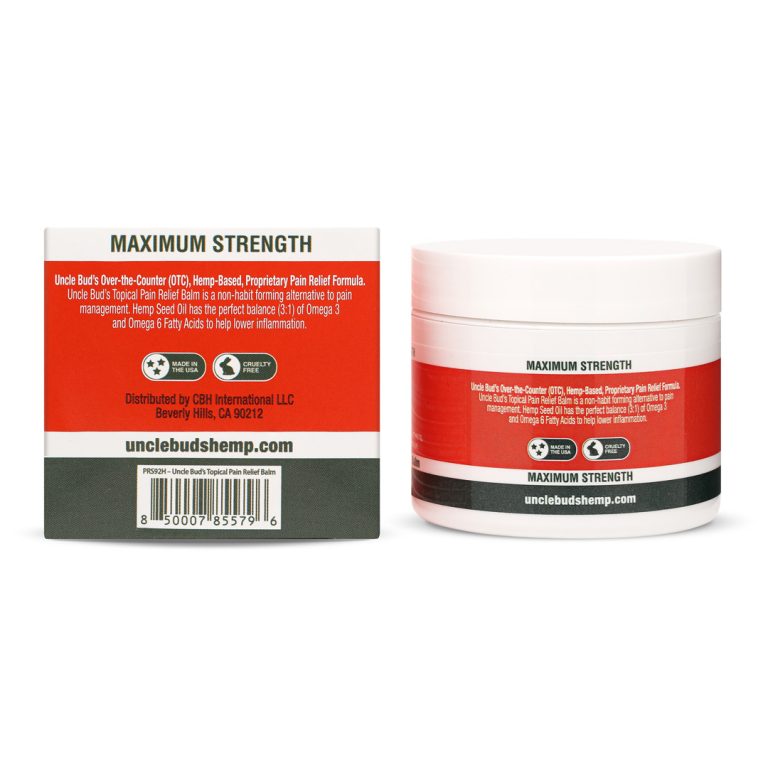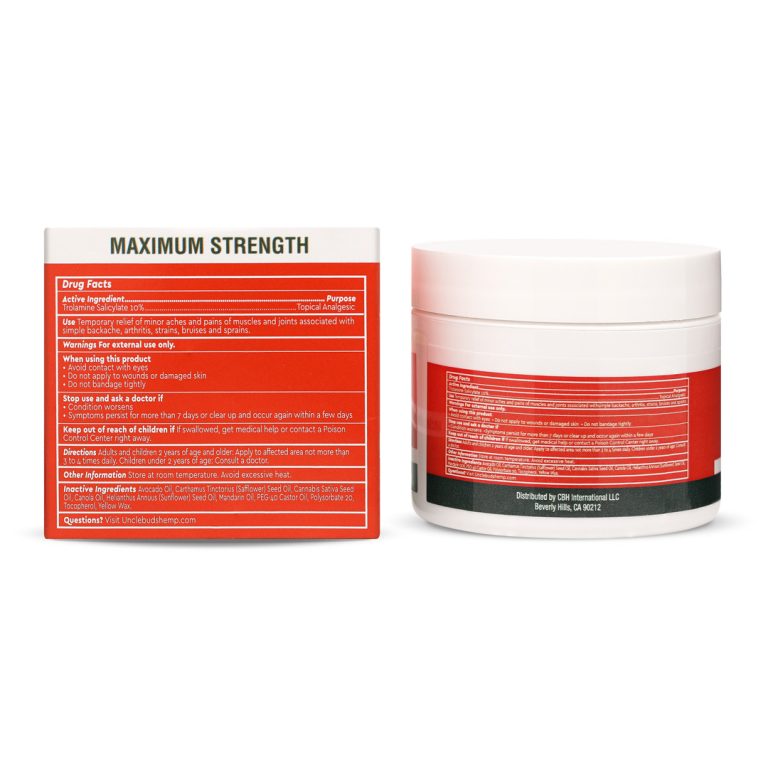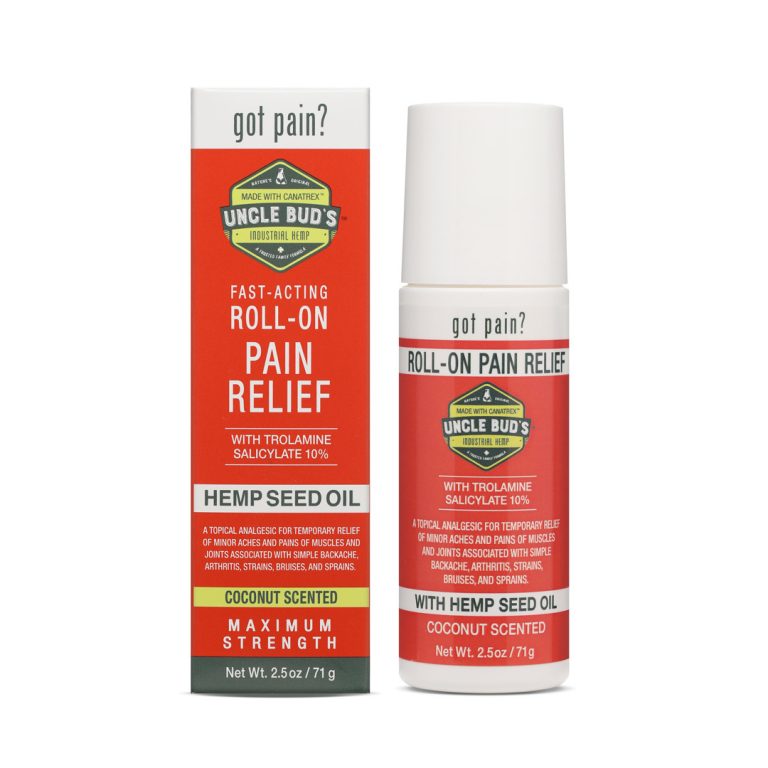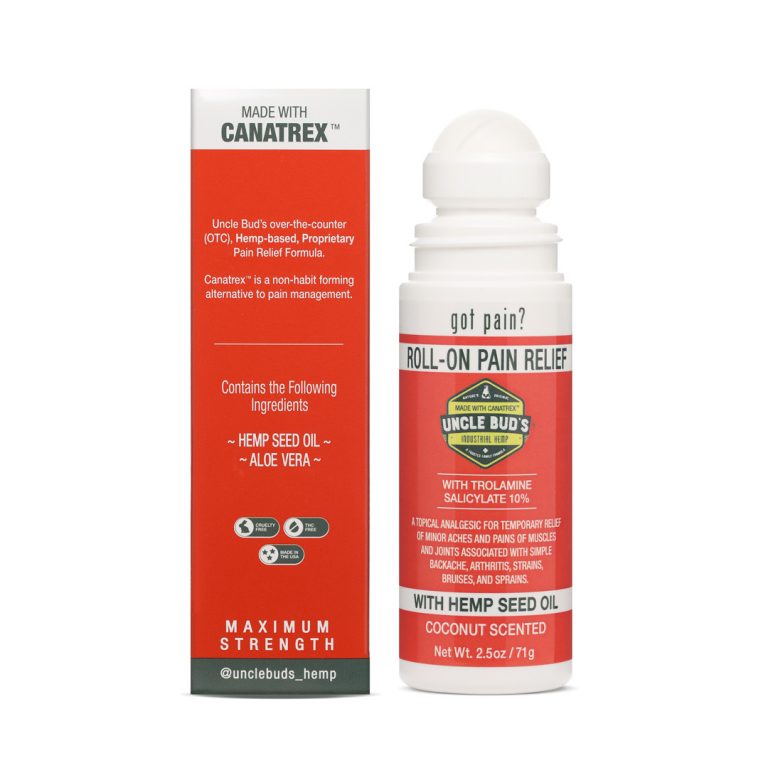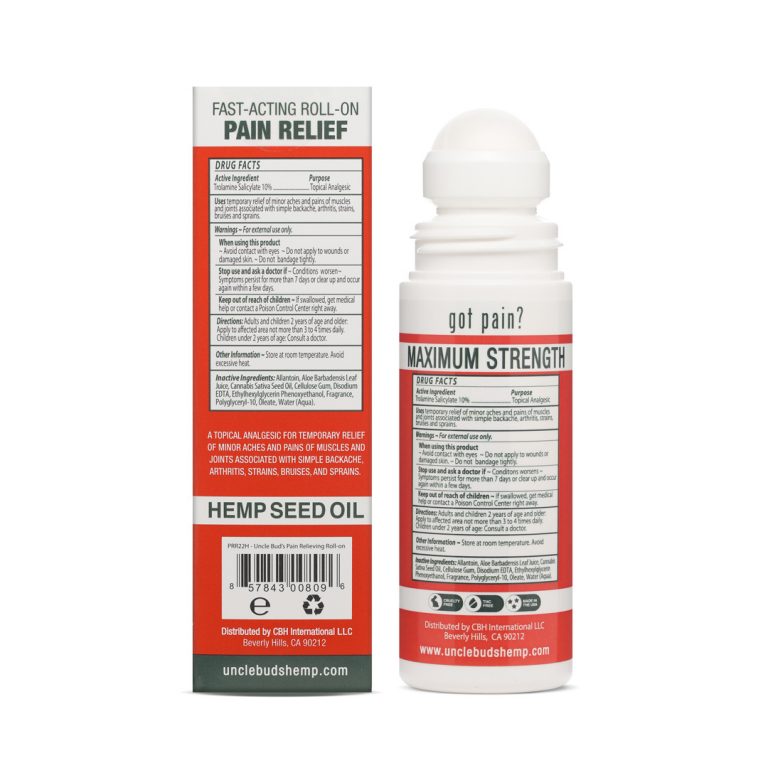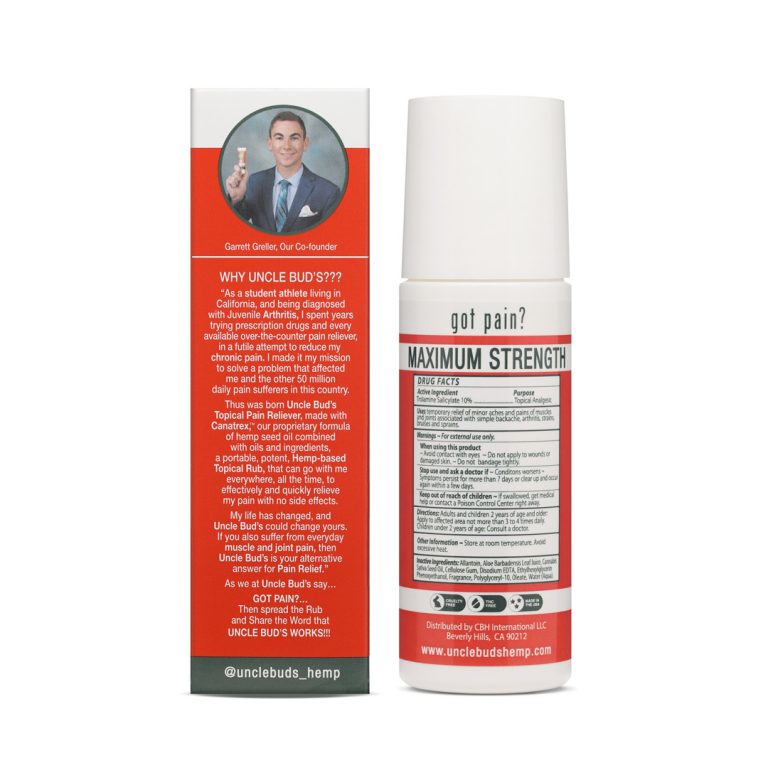 Uncle Bud' s TV Special Offer
TV OFFER: $29.99
BUY 1 PACK, GET 1 FREE
$60 VALUE FOR ONLY $29.99
INLCLUDES:
2 x 2oz Hemp Pain Relief Balm and
2 x 2.5oz Hemp Pain Relief Roll-On
FREE SHIPPING
IN STOCK
DESCRIPTION:
Uncle Bud's Hemp Topical Pain Relief Balm & Roll-On is a topical analgesic for temporary relief of minor aches and pain of muscles and joints associated with simple backache, arthritis, strains, bruises, and sprains. The formula contains 10% trolamine salicylate topical analgesic, plus cannabis sativa (hemp) seed oil and aloe which are known to help moisturize the skin.
Includes two 2-oz Topical Pain Relief Balm and two 2.5-oz Roll-On Pain Relief (travel-friendly)
Over-the-Counter (OTC), Hemp-infused, Proprietary Pain Relief Balm Formulas helps to relieve pain from arthritis, backache, muscle & joint pain
Non-habit forming alternative to pain management
Hemp Seed Oil has the perfect balance (3:1) of Omega 3 and Omega 6 Fatty Acids to help lower inflammation & moisturize your skin.
No Medicinal Smell: Roll-On Pain Relief has a light coconut scent & Pain Relief Balm has a light citrus scent
Contains zero THC: No buzz & No failed drug test
Made in USA & Cruelty Free