5 Ways Uncle Bud's Can Soothe You From The Sun
Table of Contents
How does the sun damage my skin?
How can Uncle Bud's help protect my skin against the sun?
1. Uncle Bud's Sunscreen provides sun protection
2. Hemp seed oil has anti-inflammatory properties
3. Hemp oil contains antioxidants
4. Hemp oil is an excellent moisturizer
5. Hemp seed oil has skin-soothing properties
How does the sun damage my skin?
While the sun is the main source of summer fun, it can also be your skin's worst enemy. When skin encounters UV rays through exposure to the sun, your skin can be damaged. The UV rays in sunlight can burn the skin much in the same way as hot temperatures, damaging the skin at the cellular level. Too much sun can result in a multitude of conditions ranging from the pain and discomfort of a sunburn to more serious conditions like skin cancer.
In the short term, sun exposure can cause your skin to become inflamed, painful, and red in a common condition called sunburn. Over time UV rays can damage the cells causing premature aging, with wrinkles and age spots. When UV rays damage the DNA inside your skin cells, skin cancer can occur. Cellular damage from UV rays is cumulative, meaning that every time you get more damage, it accumulates faster than the body can repair it, resulting in permanent side effects. During peak sun hours, the best way to protect your skin is with protective clothing like hats, sunscreen, and other products that block UV rays, and generally avoiding prolonged time spent directly in the sun.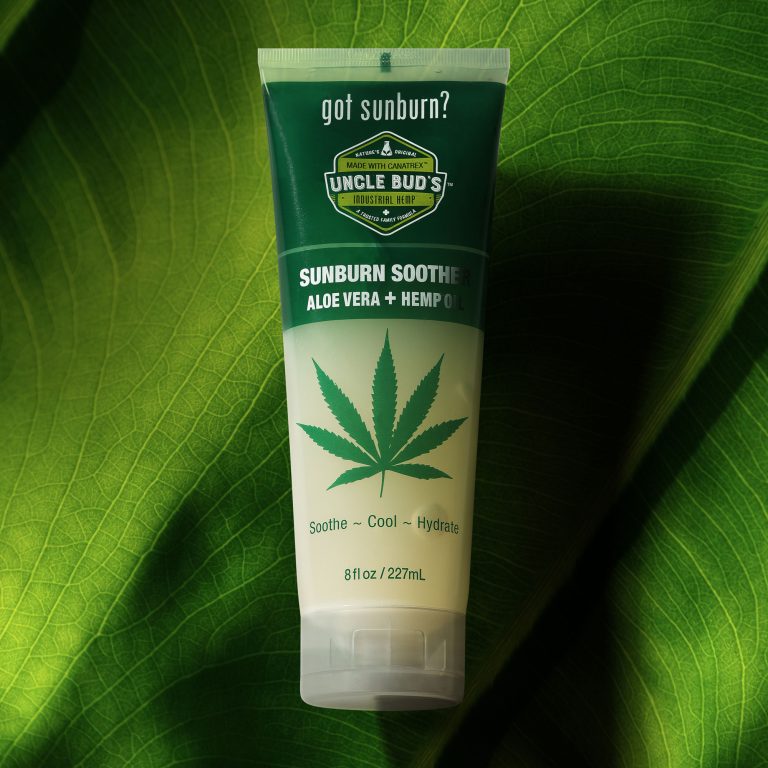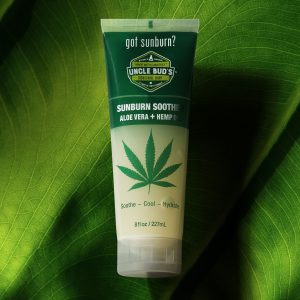 How can Uncle Bud's summer skincare products help protect my skin against the sun?
In recent years, hemp has gained massive popularity in the wellness community as a botanical oil with numerous associated health benefits. The cannabis or hemp plant has been used for centuries by humans to treat a variety of ailments or issues, but today hemp is embraced as a skin therapy solution and has found its way into countless  Summer skincare products that use hemp seed oil as an ingredient. Hemp oil has properties that can help your skin from the negative effects of the sun including dryness and skin inflammation.
Hemp Summer skincare solutions designed for sun care can help protect your skin from the sun and help it recover from sun exposure. The compounds in hemp seed oil help minimize inflammation, moisturize the skin, and may assist in soothing uncomfortable skin conditions. Other substances may help block UV rays, while still allowing vitamin D to be absorbed.
Here are the 5 main ways that hemp summer skincare products benefit the skin:
---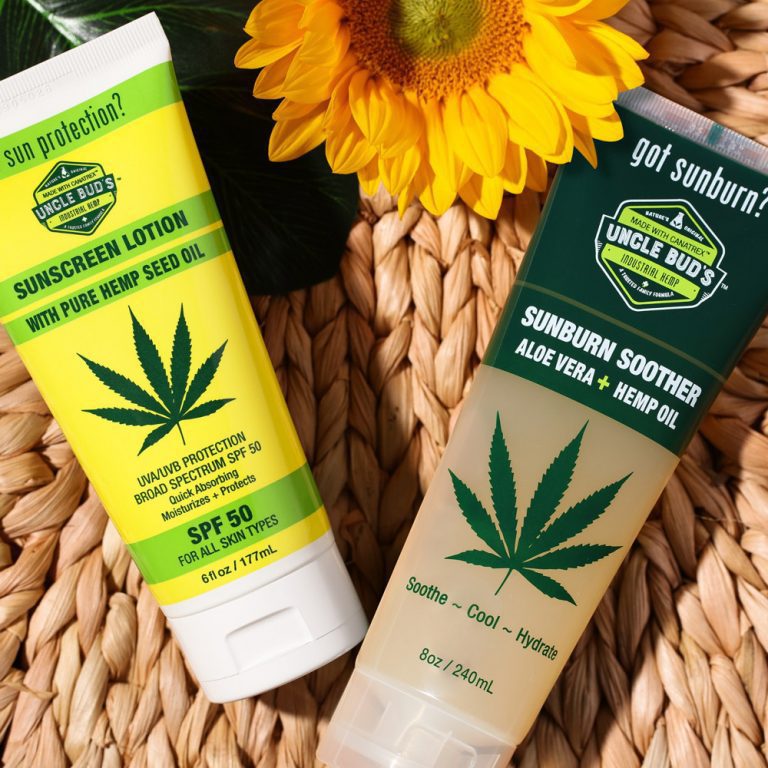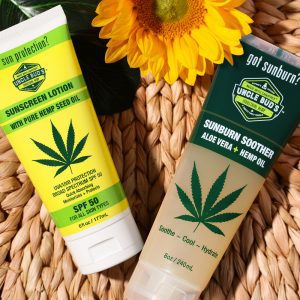 ---
1. Uncle Bud's Sunscreen provides sun protection
Hemp Sunscreen adds additional ingredients to increase the SPF to provide an ideal amount of protection from UV rays. The difference between regular sunscreens, which may contain artificial chemicals, is that hemp sunscreen uses hemp seed oil as a moisturizing ingredient. Hemp oil is a natural moisturizer that can help rehydrate the skin and may help restore nutrients such as antioxidants and vitamins – notably vitamin E, the most important vitamin for skin health.
---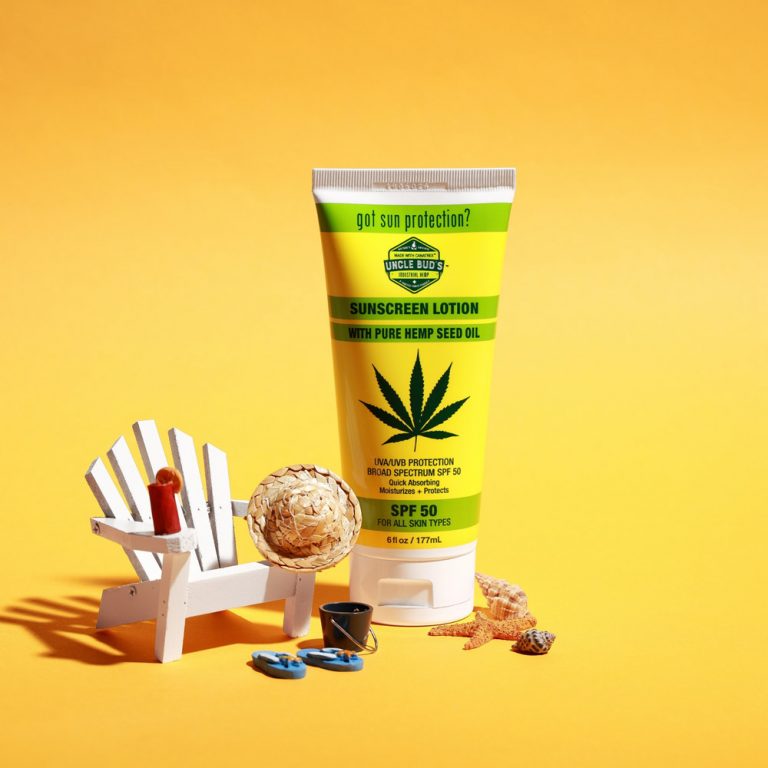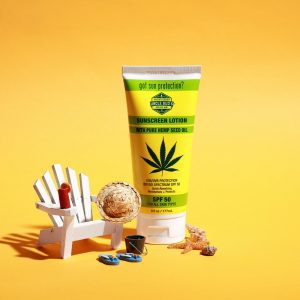 ---
2. Hemp seed oil has anti-inflammatory properties
Hemp seed oil contains anti-inflammatory ingredients, compounds that may help minimize irritation, and pain that occurs when tissue needs nourishment. Hemp oil can help lower skin inflammation caused by sunburn by calming and helping to soothe skin that has become red, inflamed, and painful due to sun exposure.
One hemp-based product that fully utilizes the plant's anti-inflammatory properties in a unique way is Hemp Aloe Sunburn Soother. This product works to soothe and cool burns while also moisturizing your skin. Not only can it provide soothing from sunburns, but also from minor burns, insect bites, and wind burns. With no scent and no sticky residue, this quick-absorbing moisturizer can skin-cooling fast!
---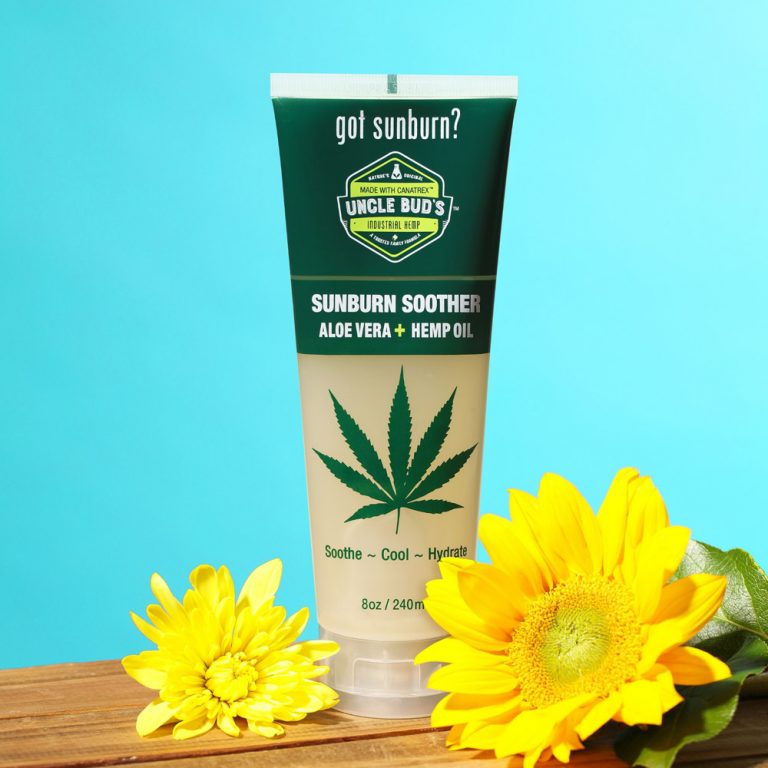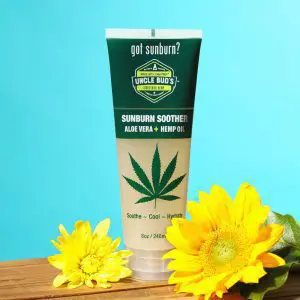 ---
3. Hemp seed oil contains antioxidants
Hemp seed oil is rich in antioxidants, which can help to benefit the skin against free radicals. Free radicals are unstable molecules that can accumulate and cause damage to the skin cells, leading to the look of premature aging. The antioxidants in hemp oil help to neutralize these free radicals before they can accumulate in skin tissue, which can help to combat wrinkles, and other signs of aging.
4. Hemp seed oil is an excellent moisturizer
Hemp oil is an excellent natural moisturizer for the skin. It contains essential fatty acids that help to keep the skin hydrated and nourished. When the skin is hydrated, it is less likely to become dry and flaky. Dry skin is more susceptible to damage from the sun and UV rays, so keeping the skin moisturized is essential for protecting it. Hemp oil's moisturizing properties help keep the skin youthful and elastic while also providing hydration for the moisture the sun takes away.
5. Hemp seed oil has skin-soothing properties
Hemp oil contains properties that help to soothe the skin. When the skin is exposed to the sun and UV rays, it can become irritated. The nutrients found in hemp seed oil assist the body's process of nourishing the skin from sunburn and sun overexposure. Hemp oil can help your skin by providing the necessary nutrients required for ultimate rejuvenation.
---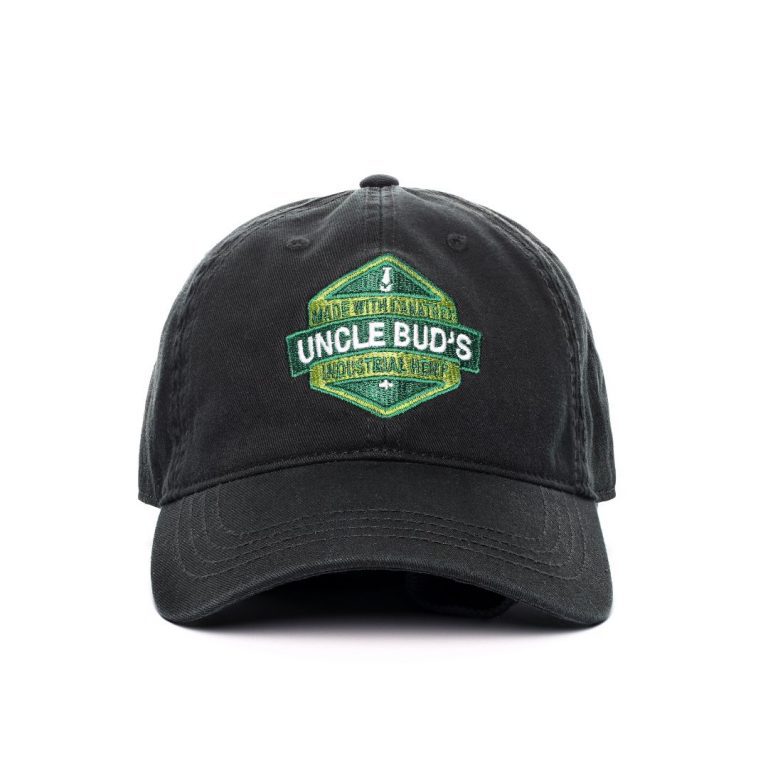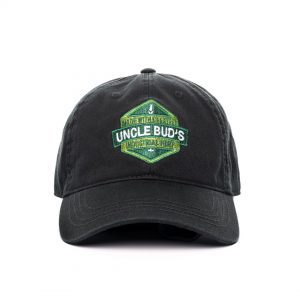 ---
Uncle Bud's Hemp has built its reputation on creating and selling high-quality, pure, premium Hemp-derived products. Our Hemp and CBD products are lab tested to ensure purity, potency, and quality.
The CBD content in milligrams is listed on every product label. While we can ensure the purity and maximum-strength potency of our proprietary CBD oil, we make no medical or therapeutic claims on any CBD product. Uncle Bud's avoids medical or therapeutic claims in order to maintain complete integrity, transparency, and trust with our customers.
All Uncle Bud's Hemp products are proudly made in the USA.
Disclaimer:
UncleBudsHemp.com articles are intended to provide helpful and informative content about the benefits of Hemp Seed Oil and CBD products.  Readers are advised to do their own research and make decisions in partnership with their healthcare provider. Nothing you read here should be relied upon to determine a course of treatment for any medical issue. All content found on the UncleBudsHemp.com website, including text, images, audio, or other formats were created for informational purposes only. Uncle Buds makes no claims as to the medical efficacy of any products. The site and its content are provided on an "as is" basis.