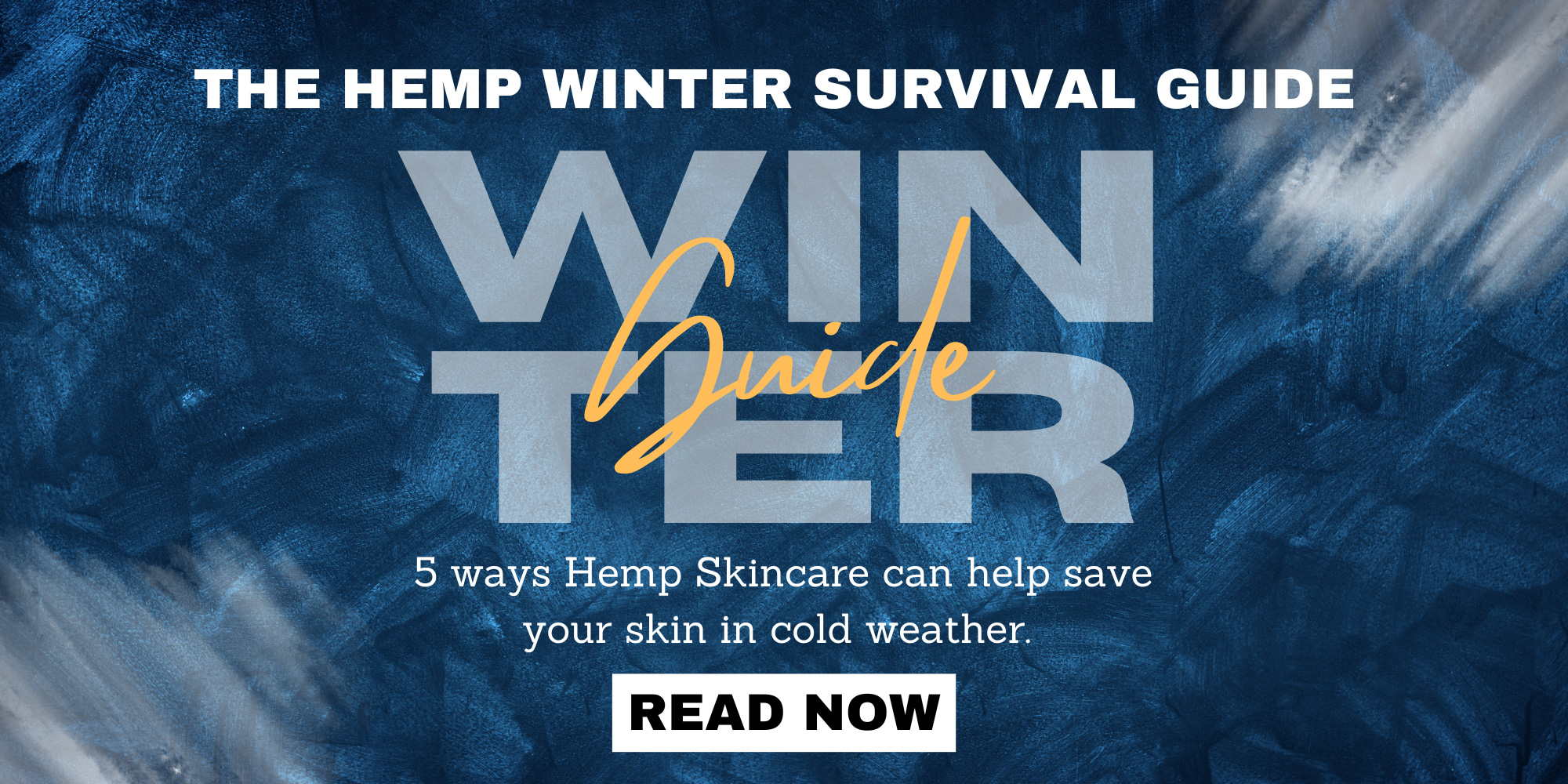 5 ways Hemp Skincare can help save your skin in cold weather.
Table of Contents
Winter Versus Your Skin
How does cold weather harm my skin?
How does hemp protect my skin in winter?
1. Moisturizing
2. Anti-Inflammatory
3. Anti-Aging
4. Clear Skin
5. Vitamins & Minerals
Winter Versus Your Skin
While Winter certainly brings a season of long-awaited fun with the holidays, chilly weather, and snow, it also brings its own set of hazards when it comes to your skin. Winter may be a fun time of year for you and your family, but it's not for your skin. Exposure to cold temperatures and winter wind are some of your skin's biggest enemies. The harmful effects of cold, wind, and even bright winter sun can damage your skin in multiple ways.
Depending on how much you are outside, winter can actually be harder on your skin than summer. During summer you are more aware of how much exposure you are getting, and you're more likely to take precautions with products like sunscreen and lotion. Many people neglect their skin in the winter because they don't think the cold can remove moisture and damage their skin as summer weather can.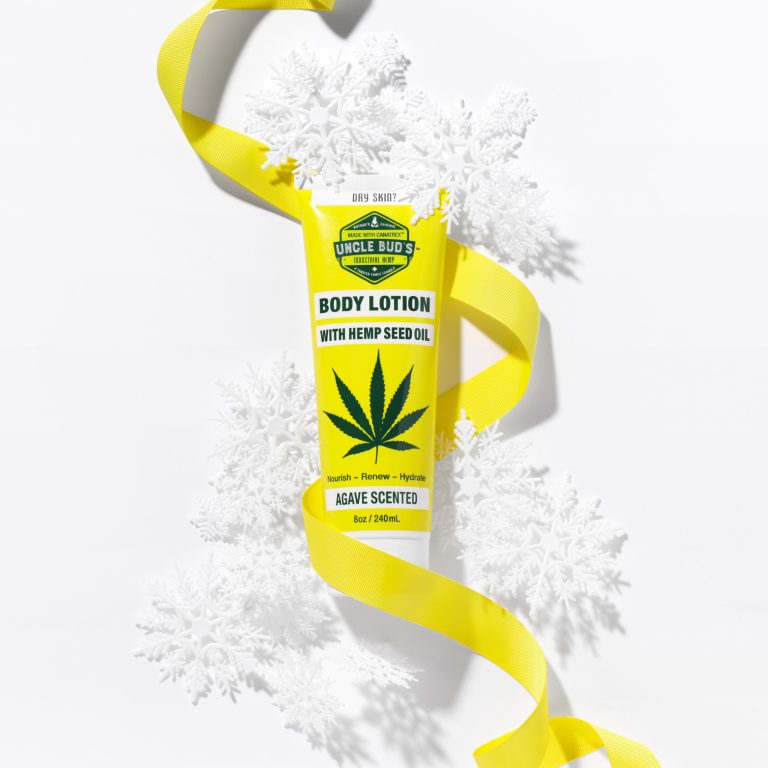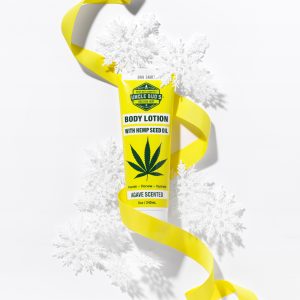 How does cold weather harm my skin?
Winter weather can affect your skin in multiple ways, and the number one cold-weather threat to your skin's health is dryness. Cold and wind quickly drain the moisture from your skin, leaving hands, lips, and faces dry and chapped. The natural oils and moisturizers that keep skin soft, strong, and healthy are depleted by the cold. The more you are outside the worse the moisture loss becomes. Your hands bear the brunt of winter's chilly attack, but any exposed skin is vulnerable. The skin on your lips is the most sensitive and delicate, which is why winter is the worst for chapped lips.
The winter sun is just as capable of burning your skin as the summer sun. In summer, you know the sun is a danger because the discomfort of heat and sweating is a signal that you've been outside too long. The winter sun is more deceptive, as you may not even realize you are getting a sunburn because you don't feel hot. Snow can cause some of the worst sunburns since it reflects the sun like a mirror onto exposed skin, especially your face. Sunburns go beyond depleting your skin's moisture and actually damage the skin tissue, and repeated sunburns are one of the main causes of skin cancer.
The combination of winter sun plus dry cold causes long-term wear which can worsen wrinkles. Sunny winter days with snow cause you to squint repeatedly due to the snow reflecting the sun, worsening eye wrinkles. Winter exposure to sun, cold, and dryness causes the skin to lose its elasticity, resulting in wrinkles that worsen over years spent outside in the winter sun. Even winter driving can worsen facial wrinkles as you squint to see in the snow on bright clear days.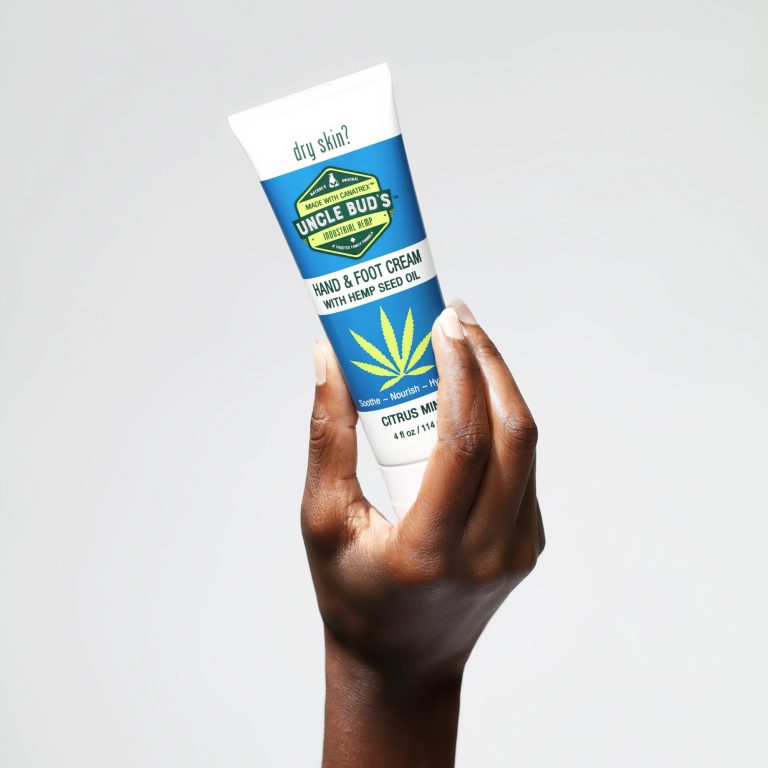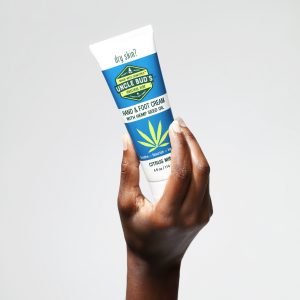 How does hemp protect my skin in winter?
Luckily nature has created something special to fight back against winter's assault on your skin. The hemp species of the cannabis plant is the source of a natural botanical seed oil that forms the base ingredient of every hemp skin care product – hemp seed oil.
With its skin-protecting and deep moisturizing properties, Hemp seed oil is a potent remedy against winter sun, wind, and cold. Hemp seed oil resembles your skin's natural oils. It restores missing moisture and helps hydrate your skin after exposure to the cold. The moisturizing properties of hemp oil help to soothe dry, winter-exposed skin and rejuvenate weather-damaged skin, which can help to minimize the look of wrinkles.
The protective ingredients in hemp skincare products can help fight against all of these winter weather hazards to your skin. Hemp seed oil is a versatile and highly beneficial ingredient for skincare, and it can be especially useful during the winter and cold weather months. Here are the five main ways that hemp seed oil can help to nourish and protect your skin during the colder seasons:
1. Moisturizing
One of the most important benefits of hemp seed oil for the skin is its ability to deeply moisturize. The oil is rich in fatty acids, which can help to lock in moisture and prevent dryness and flaking. This is especially important during the winter when the dry, cold air can strip the skin of its natural oils. Products made from hemp oil are foremost excellent moisturizers that restore moisture that cold weather takes away, deeply hydrating dry, chapped hands and faces.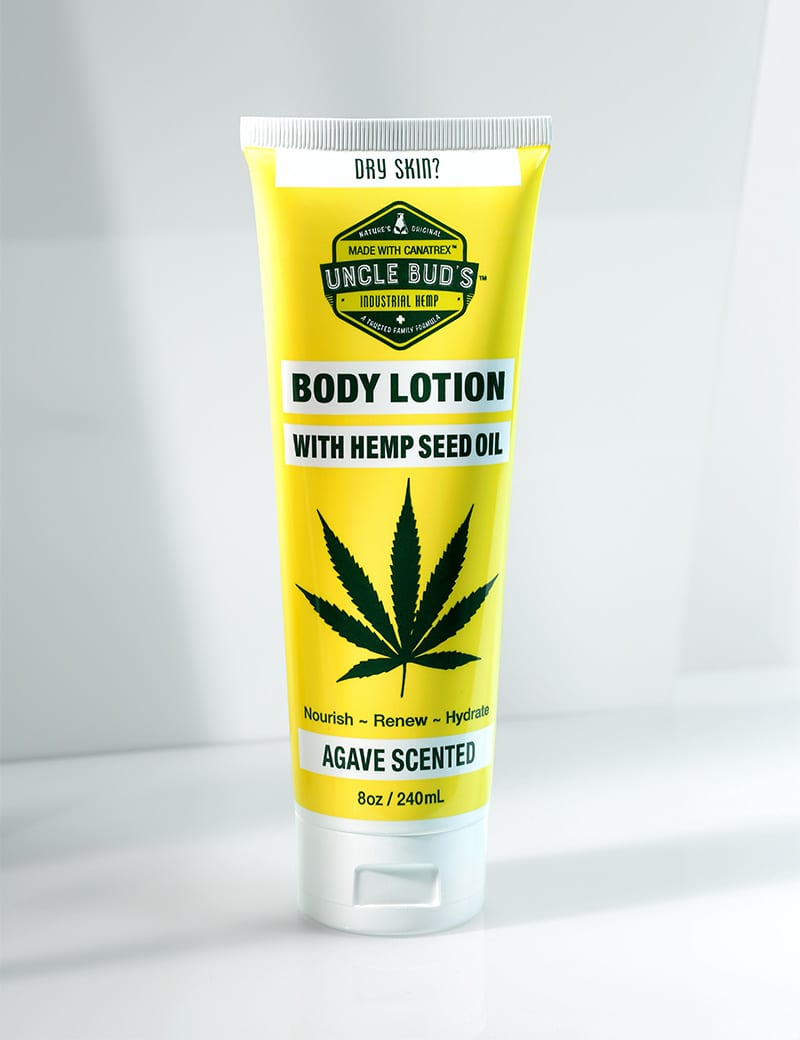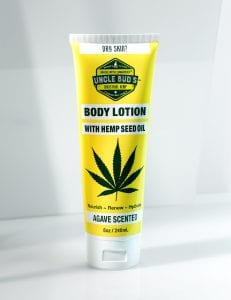 2. Anti-Inflammatory Omega 3-6-9
Hemp seed oil contains compounds that have anti-inflammatory properties such as omega 3, 6, & 9. These can help to soothe irritated skin, minimize redness and calm any discomfort caused by cold weather. This can be especially helpful for people who have sensitive skin. The delicate skin on your face and lips can easily become chapped and irritated by cold exposure. The anti-inflammatory ingredients in skincare products made with hemp seed oil can help soothe the irritation.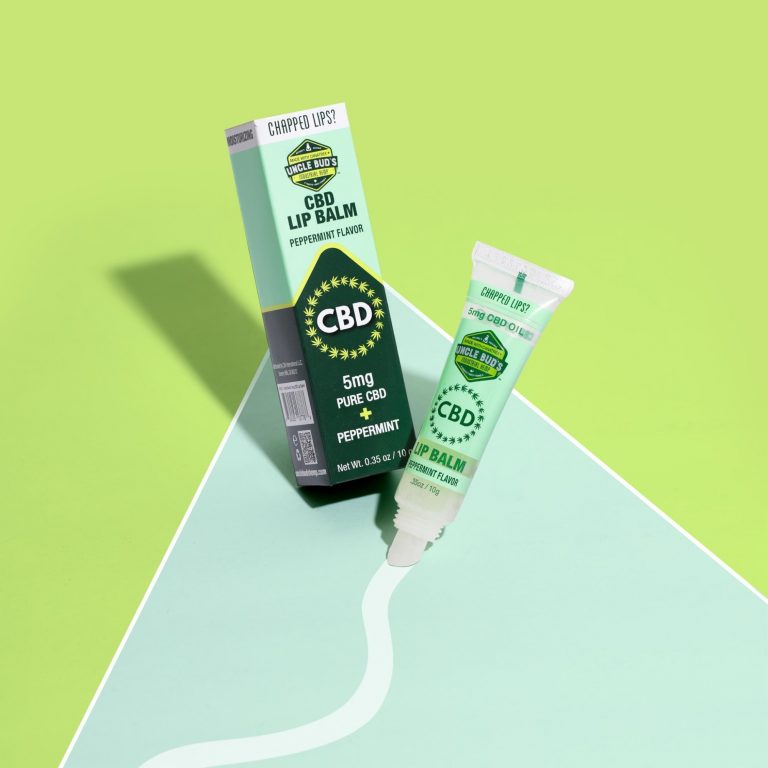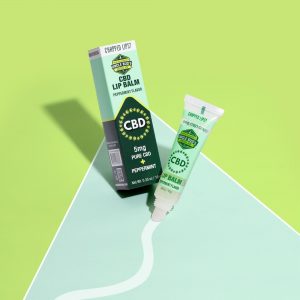 3. Anti-Aging
Winter wind on your face and the sun reflecting off the snow causes squinting, both of which can cause wrinkles on the face, especially around the eyes. Wrinkles are the result of skin losing its elasticity and being stretched in the same way over and over. Hemp seed oil contains skin-rejuvenating nutrients like vitamin E and fatty acids that restore strength and elasticity. This infusion of vitamins, antioxidants, amino acids, and other nutrients may help to slow the signs of skin aging and restore skin to a more youthful wrinkle-free appearance.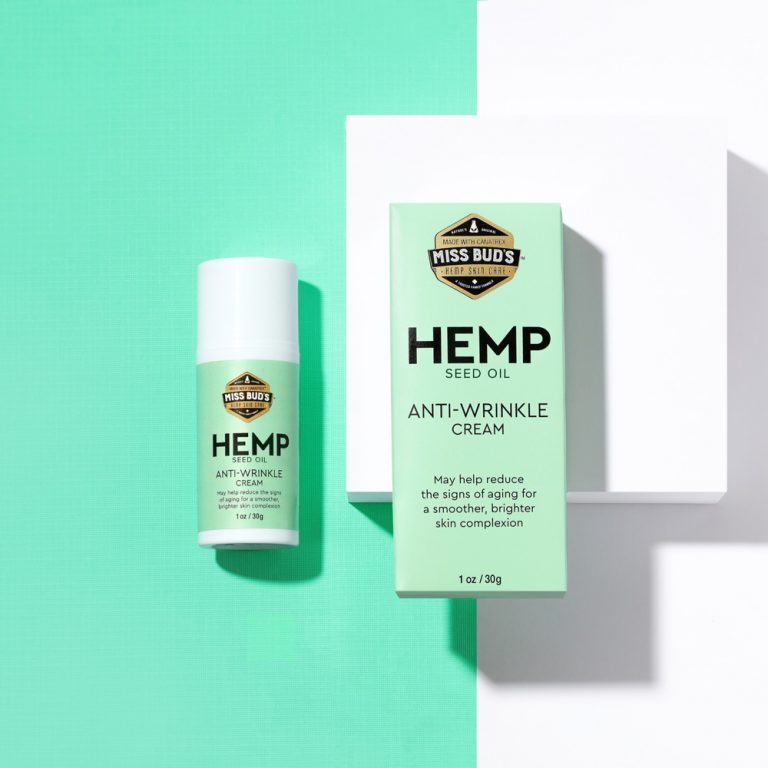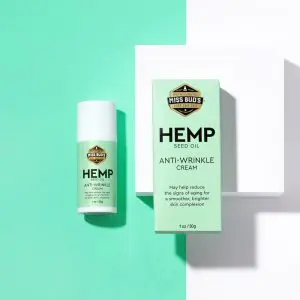 4. Clearer Skin
Hemp seed oil is non-comedogenic, which means it won't clog pores and assists in maintaining the natural oil balance of the skin. This makes it suitable for people with oily skin or acne-prone skin, which can be especially prone to breakouts during cold weather. Face care products made from hemp seed oil can help to keep the skin clean and pores clear of excess oil and debris, which can cause acne and skin blemishes.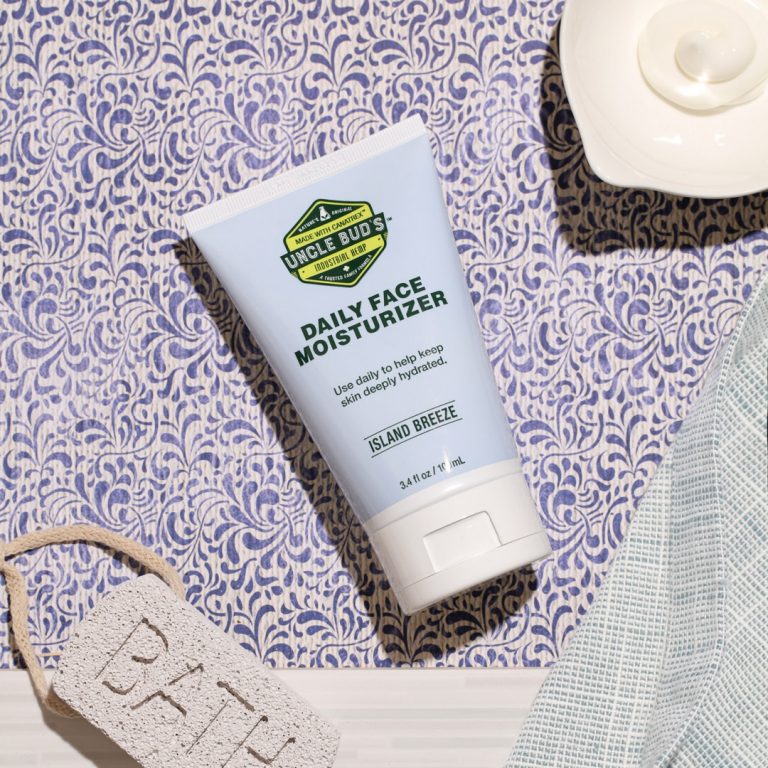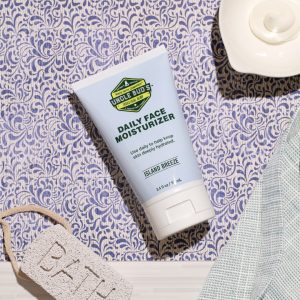 5. Vitamins & Minerals
Hemp seed oil is also rich in vitamins and minerals such as Vitamin E, Vitamin A, and Vitamin D, which are essential for maintaining healthy skin. These vitamins may help to keep the skin looking firm and youthful. The cold and wind deplete moisture rapidly, causing dry, chapped skin that requires deep moisturizing therapy.
Cold weather can be especially hard on your hands, which are often exposed to cold dry wind. The restorative powers of the hemp seed oil combat hand dryness and soothe the discomfort of chapped and cracked skin.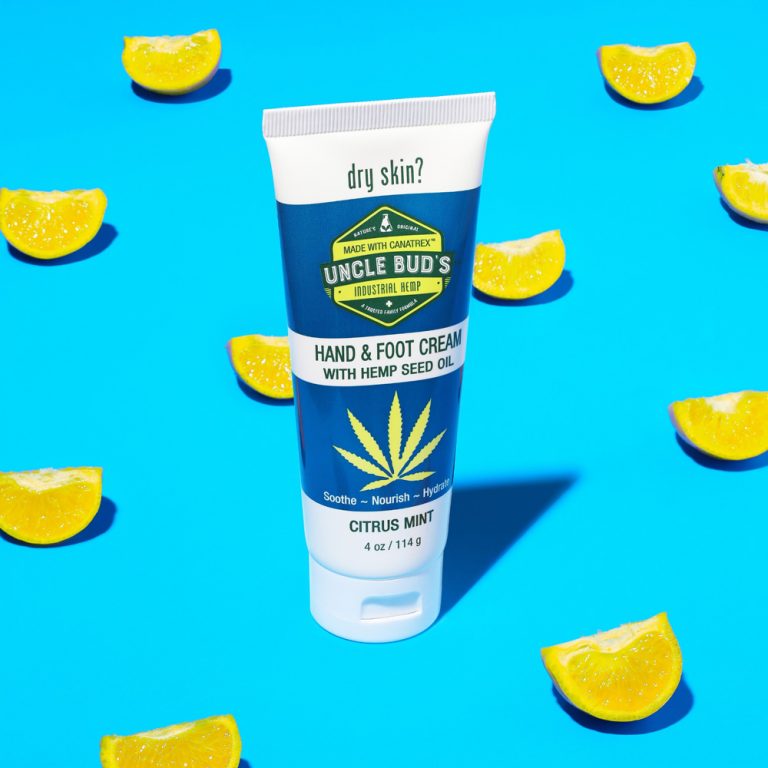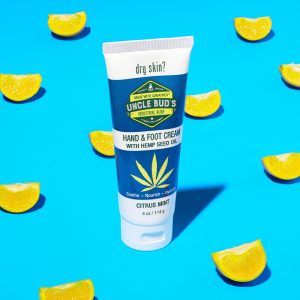 ---
Uncle Bud's Hemp has built its reputation on creating and selling high-quality, pure, premium Hemp-derived products. Our Hemp and CBD products are lab tested to ensure purity, potency, and quality.
The CBD content in milligrams is listed on every product label. While we can ensure the purity and maximum-strength potency of our proprietary CBD oil, we make no medical or therapeutic claims on any CBD product. Uncle Bud's avoids medical or therapeutic claims in order to maintain complete integrity, transparency, and trust with our customers.
All Uncle Bud's Hemp products are proudly made in the USA.
Disclaimer:
UncleBudsHemp.com articles are intended to provide helpful and informative content about the benefits of Hemp Seed Oil and CBD products.  Readers are advised to do their own research and make decisions in partnership with their health care provider. Nothing you read here should be relied upon to determine a course of treatment for any medical issue. All content found on the UncleBudsHemp.com website, including text, images, audio, or other formats were created for informational purposes only. Uncle Buds makes no claims as to the medical efficacy of any products. The site and its content are provided on an "as is" basis.