Find the perfect CBD gift for you and everyone on your list!
CBD Skin Care Time Machine Gift Pack
What could be a better gift than looking good and feeling great? Nothing spreads the holiday cheer and good vibes like premium CBD products crafted by Uncle Bud's. We've created special holiday boxes and themed gift packs featuring our most popular CBD products. Our best-selling CBD specialties are all right here at exclusive holiday discounts.
Make sure everybody on your list has a happy hemp-filled holiday with a unique gift pack for every type and taste. Choose from several different themed assortments for each of the special people in your life, and don't forget to get something for yourself when shopping for the perfect CBD gift.
---

SAVE OVER 26%   |   BUY NOW
When the holiday hustle threatens to get you down, keep feeling good with our Ultra Strength CBD Topicals gift pack. The coconut-scented topical rubs are perfect for athletes, fitness buffs, or anyone who needs recovery solutions. These best-selling CBD Topical pain treatments are infused with a proprietary blend of pure CBD oil for ultra-strength potency.
Gift Set Includes:
1x CBD Ultra Strength Body Revive Roll-On
1x CBD Ultra Strength Topical Body Rub
---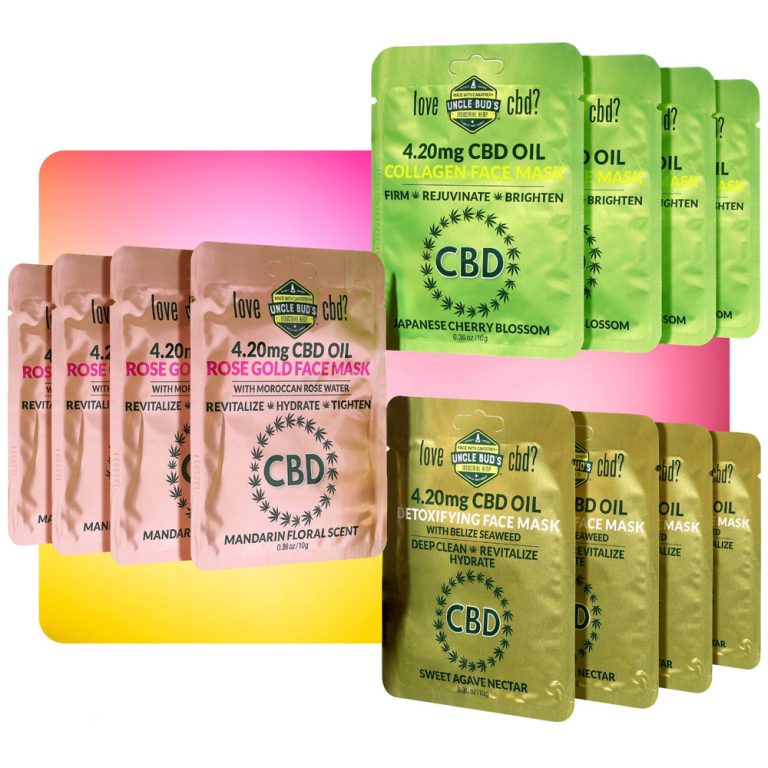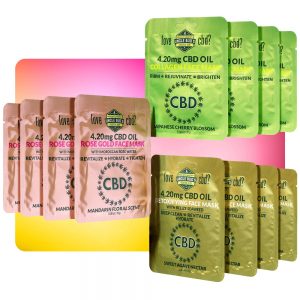 Our signature face masks lead our top-selling hemp beauty product line. This holiday gift pack features 12 of our most popular CBD face masks in three different varieties. Each clay face mask is infused with rejuvenating ingredients and an infusion of pure CBD oil. This exclusive gift pack features 4-each of the following CBD face mask varieties: Rose Gold, Collagen, Detoxifying.
Gift set includes:
4x CBD Rose Gold Face Mask
4x CBD Collagen Face Mask
4x CBD Detoxifying Face Mask
---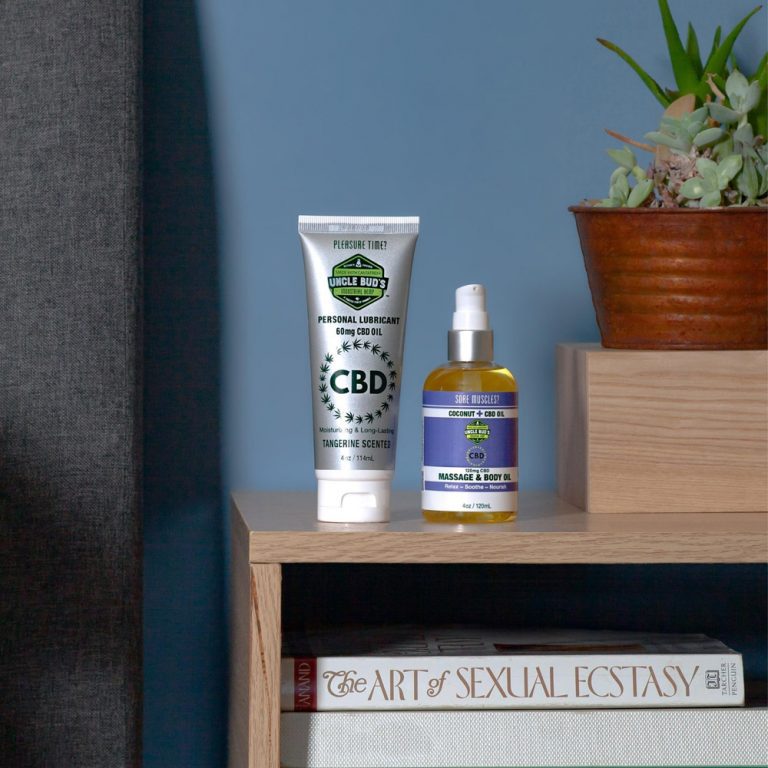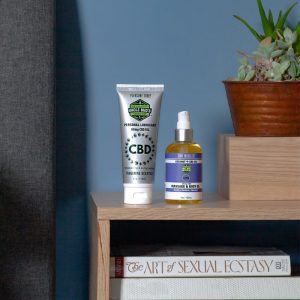 SAVE 25%   |   BUY NOW
Baby, it's cold outside, but inside you'll be igniting the holiday romance with this exclusive gift pack featuring two of our most sensuous and romantic CBD-infused specialty products. The gift pack includes our decadent coconut-scented massage oil and our non-sticky, water-based tangerine scented personal lubricant. After indulging in this pleasure-packed gift set you and your sig-O will be on the naughty list for sure.
Gift set includes:
1x CBD Massage & Body Oil
1x CBD Personal Lubricant
---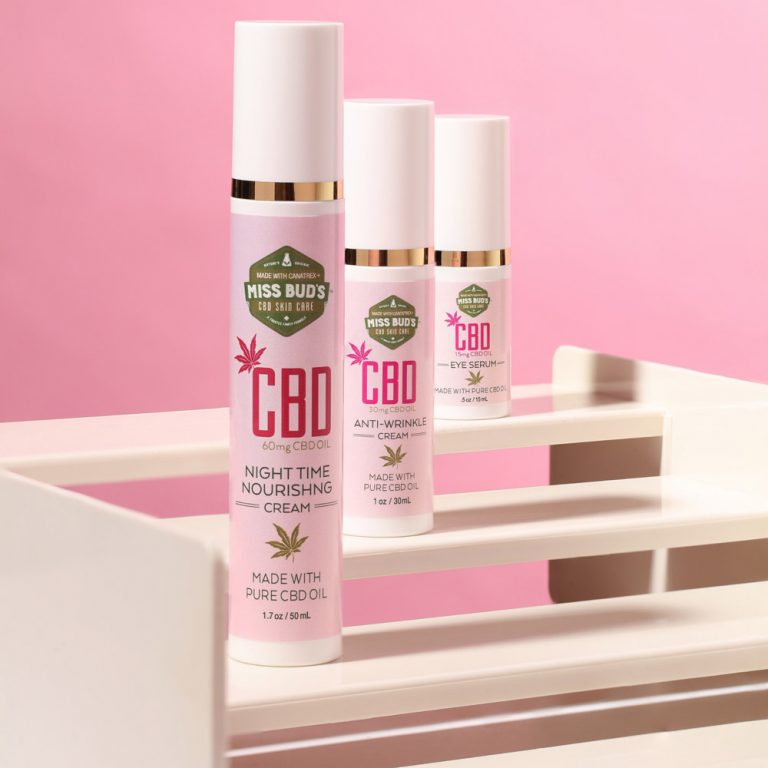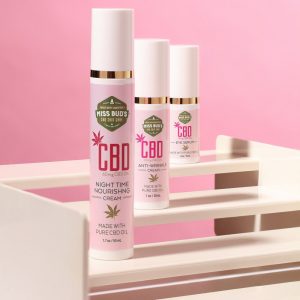 Uncle Bud's leads the CBD beauty care world with the Miss Bud's line of anti-aging solutions. Miss Bud's products may help to restore health, youth, and vibrancy to your skin while delivering an infusion of pure CBD oil. Our Skin Care Time Machine CBD gift pack helps turn back the hands of time to a youthful era of smooth and soft skin. This unique gift pack has everything you need to treat the delicate skin around your eyes with the power of hemp and CBD.
Gift set includes:
1x  Miss Bud's CBD Under Eye Oil
1x  Miss Bud's CBD Eye Serum
1x  Miss Bud's CBD Anti-Wrinkle Cream
---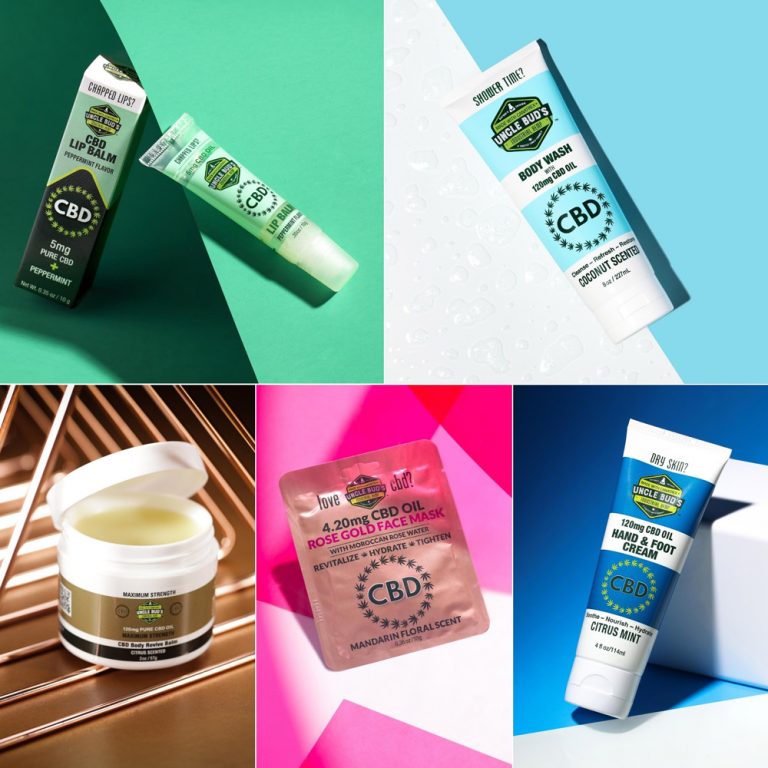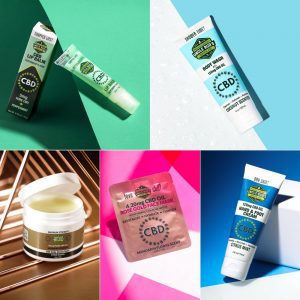 SAVE OVER 35%   |   BUY NOW
Can't decide what to get? Try a little bit of everything with our variety gift pack that features a broad sampling of our most popular CBD products. It's the perfect way to explore the great variety of CBD wellness products and find the one that's right for you. Every part of your life and daily routine can benefit from CBD, and it's all covered with this 5-item variety pack that's bursting with CBD-infused goodness.
Gift set includes:
1x CBD Body Revive Balm
1x CBD Rose Gold Face Mask
1x Peppermint CBD Lip Balm
1x CBD Coconut Body Wash
1x CBD Hand & Foot Cream
---
More CBD Gift Packs
SAVE UP TO 26%
Still can't decide? Check out our other CBD Gift Packs!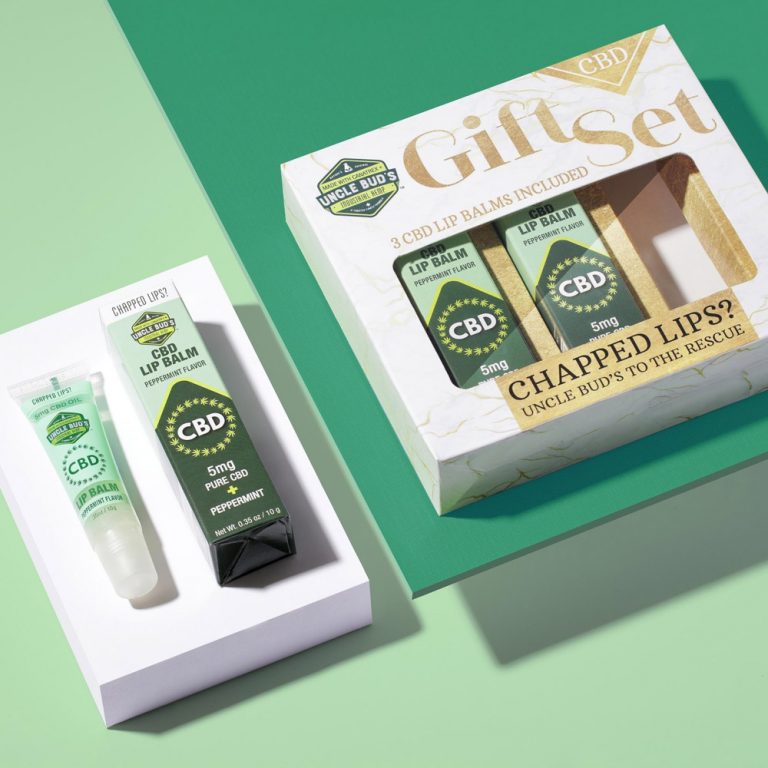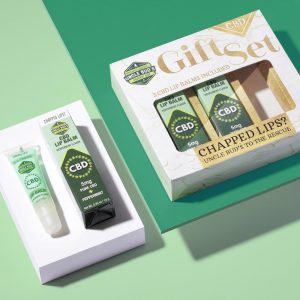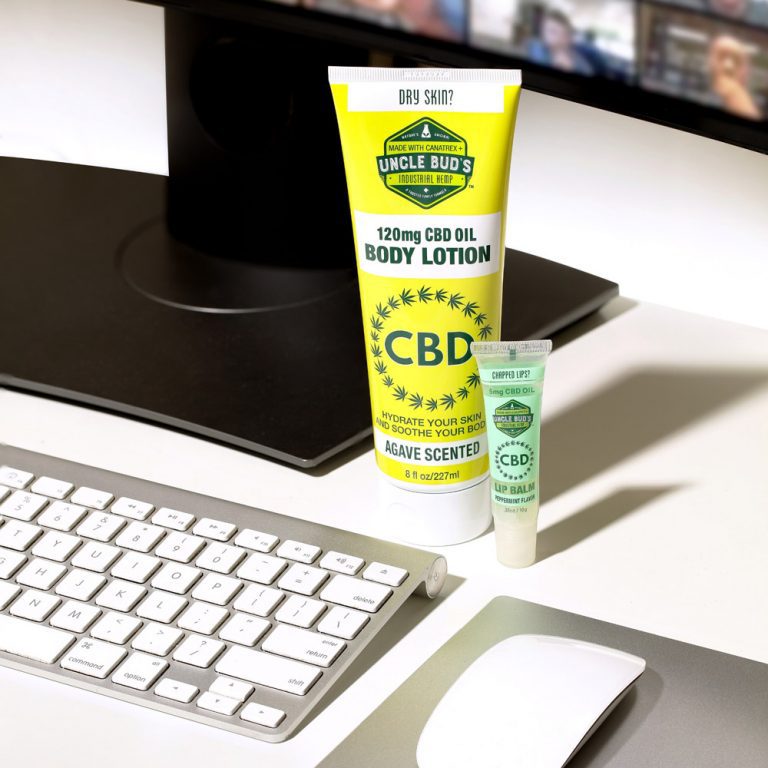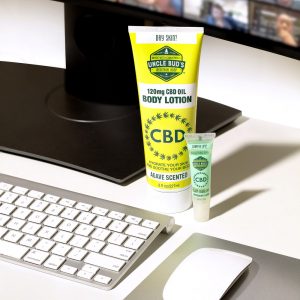 ---
Uncle Bud's Hemp has built its reputation on creating and selling high-quality, pure, premium Hemp-derived products. Our Hemp and CBD products are lab tested to ensure purity, potency, and quality.
The CBD content in milligrams is listed on every product label. While we can ensure the purity and maximum-strength potency of our proprietary CBD oil, we make no medical or therapeutic claims on any CBD product. Uncle Bud's avoids medical or therapeutic claims in order to maintain complete integrity, transparency, and trust with our customers.
All Uncle Bud's Hemp products are proudly made in the USA.
---
Disclaimer:
UncleBudsHemp.com articles are intended to provide helpful and informative content about the benefits of Hemp Seed Oil and CBD products.  Readers are advised to do their own research and make decisions in partnership with their health care provider. Nothing you read here should be relied upon to determine a course of treatment for any medical issue. All content found on the UncleBudsHemp.com Website, including text, images, audio, or other formats were created for informational purposes only. Uncle Buds makes no claims as to the medical efficacy of any products. The site and its content are provided on an "as is" basis.