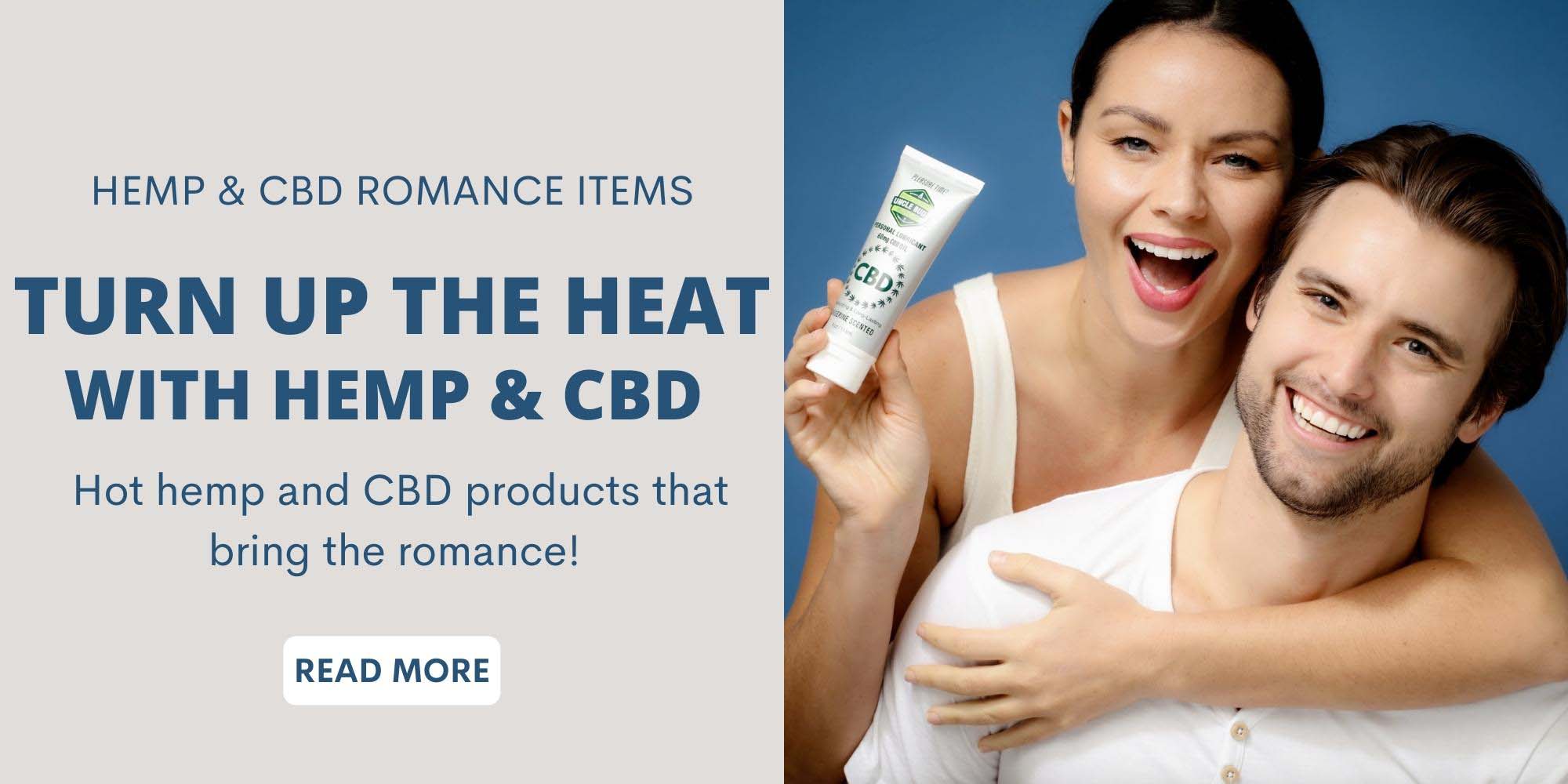 Hot hemp and CBD products that bring the romance!
Table of Contents
Hemp and CBD products: a recipe for romance
Hemp and Your Skin
Uncle Bud's Top Hemp and CBD Romantic Gifts
Hemp and CBD products: a recipe for romance
Hemp and CBD have found their way into every self-care product you can think of, but you might not know that Hemp and CBD make excellent base ingredients for sensual therapeutic products designed for pleasure and romance.
The oils extracted from the Cannabis plant, including Hemp and CBD oil, don't contain any THC, but they do contain a variety of botanical compounds that make for amazing massage oils and personal lubricants. This is because Hemp and CBD oil is so good for your skin. They contain non-irritating, plant-plant moisturizers, and skin-nourishing ingredients. Plus, with lubricants and massage oils made with CBD oil – a rejuvenating infusion of Cannabidiol that, when applied to the skin, spreads through your whole body for the ultimate sensual experience.
So why are Hemp and CBD sensual self-care products good for your skin and your love life? Let's take a deeper look inside Hemp and CBD oil and find out why these two botanical oils are the perfect recipe for romance.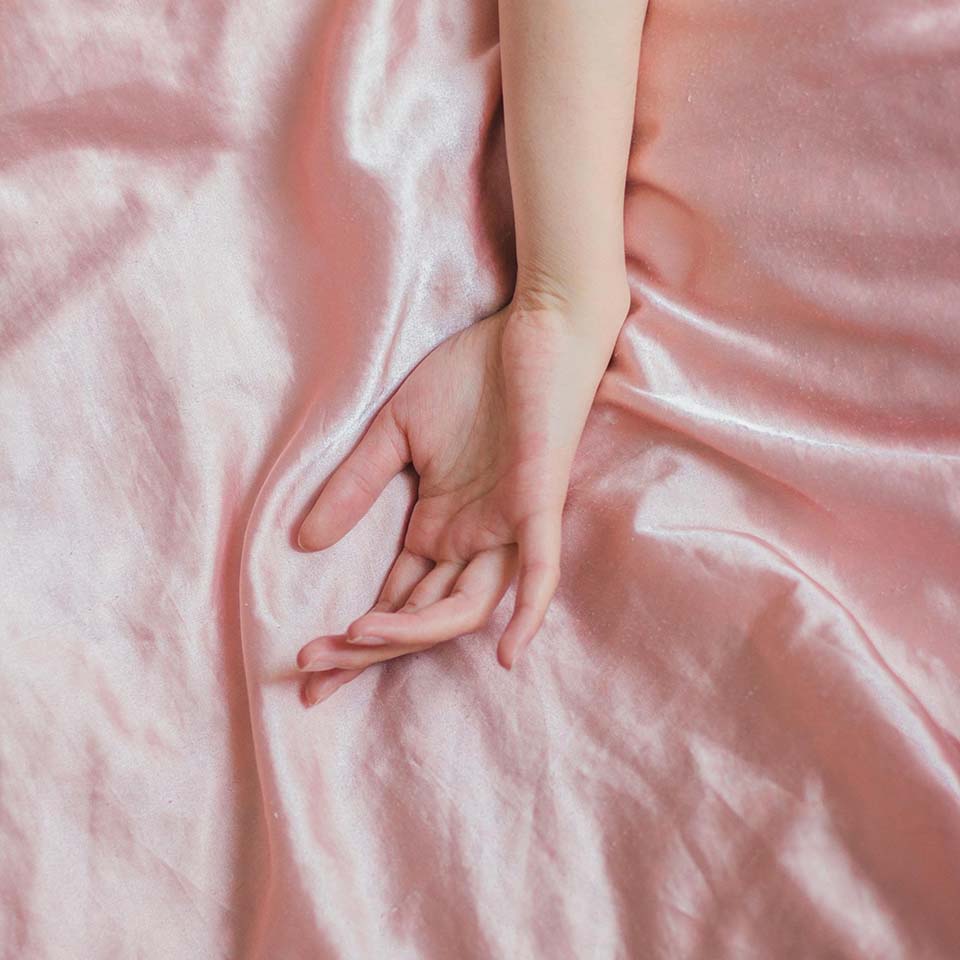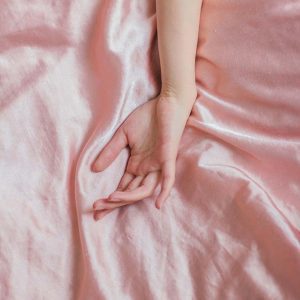 Hemp and Your Skin
The skin is an excellent way for absorbing therapeutic substances. Hemp and CBD products that are applied to the skin, like massage oils and lubricants, the skin itself with moisturizers, but also penetrate and reach the bloodstream to infuse the whole body with the beneficial ingredients. This is especially true with CBD massage oils and personal lubricants – after they are applied to the skin the infusion of pure CBD oil spreads throughout the body to create a whole-body infusion of CBD. 
So what exactly is inside Hemp and CBD skincare products that make them so good for your skin? Pretty much everything, beginning with the oils. The cannabis plant is unique in how many naturally occurring therapeutic compounds it contains. A drop of Hemp or CBD oil along with other skin-nourishing ingredients combine to offer an amazing array of health and therapeutic benefits to various parts of your body – especially the skin. 
Many of the key substances and nutrients your skin needs to be healthy are found in the botanical oils extracted from hemp – a therapeutic plant whose wellness properties have been known for centuries. CBD and hemp oil contain a unique mixture of plant-based compounds. These oils and other ingredients produce multiple therapeutic properties for your skin, infusing it with compounds that restore moisture, maintain proper oil balance, replenish vitamins, and gently cleanse the skin without irritation.
In addition to skin moisturizers, Hemp and CBD sensual products contain many other compounds that promote skin health like Vitamin E, amino acids, and essential Omegas. Plus it's important to remember hemp and CBD oil come from a medicinal plant, cannabis, and they contain a unique mixture of botanical compounds that artificial massage oils and personal lubricants don't – and that can make all the difference when it comes to an irritation-free evening of romance.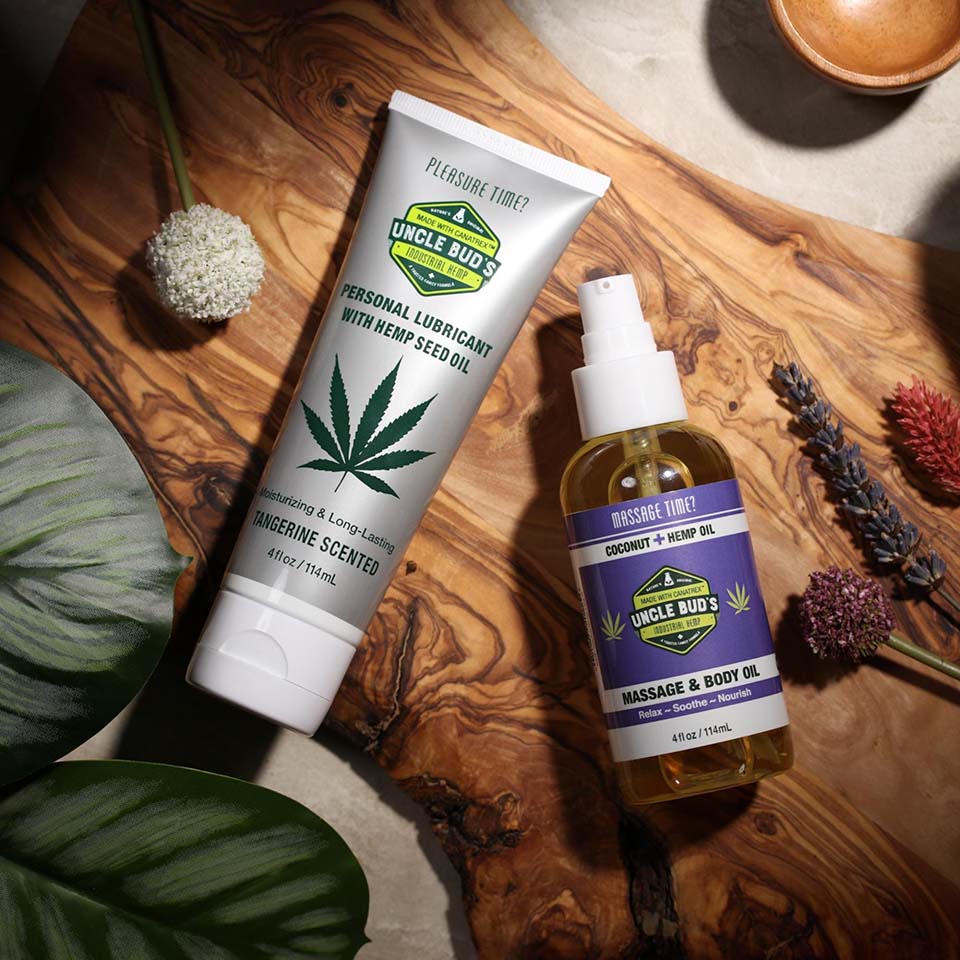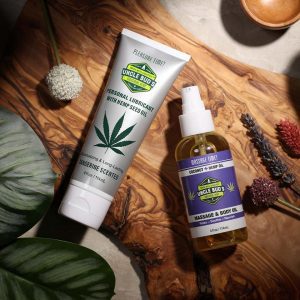 Uncle Bud's Top Hemp and CBD Romantic Gifts
Uncle Bud's specializes in hemp and CBD skin care products and has an exclusive selection of hemp-based massage oils and personal lubricants to ignite the passion for you and your significant other. These sensuous self-care products will rev up the romance and make perfect Valentine's Day gifts. Take a look at our top romantic body products that have what you need to make any night unforgettable with a little bit of hemp and CBD magic.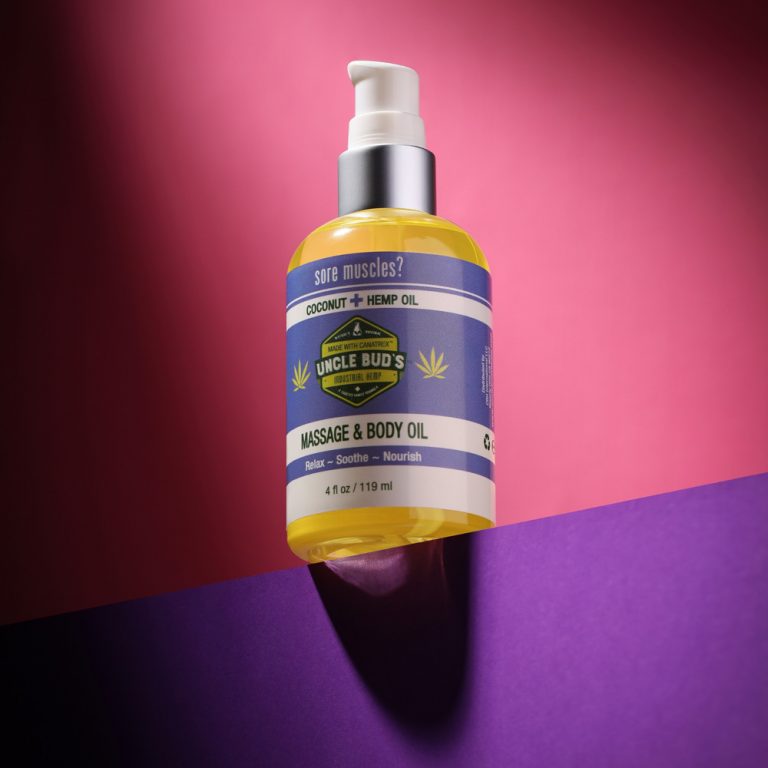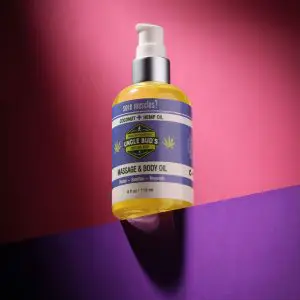 Hemp Massage Oil
This premium hemp Massage & Body Oil moisturize the skin, for an amazingly soothing experience during your massage. Infused with high-quality hemp seed oil and other skin-nourishing ingredients, it will leave your skin feeling moisturized and refreshed
Benefits:
Moisturizes and nourishes the skin when used as a body oil
Absorbs quickly and non-greasy
Pleasant coconut scent
Use to enhance a pampering massage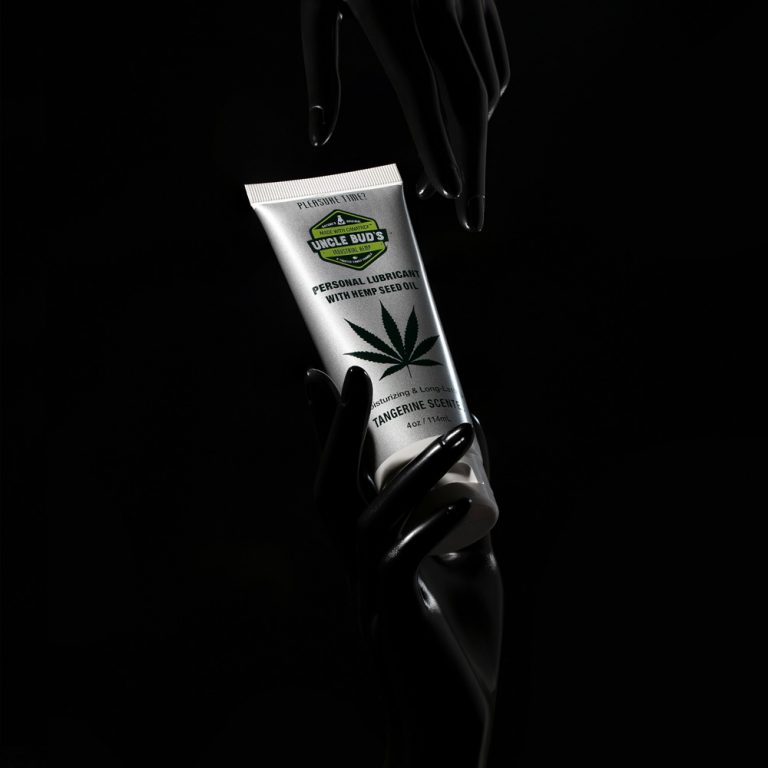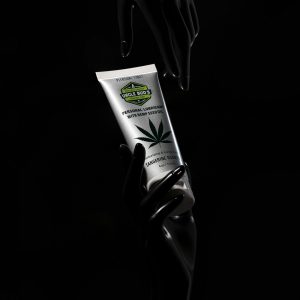 Hemp Personal Lubricant
This stimulating, water-based hemp lubricant will restore moisture and nutrients with hemp seed oil without leaving any greasy residue. Our Hemp Personal Lubricant applies cleanly, smells great, and evaporates quickly after use. It reduces friction like a premium personal lubricant but won't irritate sensitive skin.
Benefits:
Superslick long-lasting formula
Water-based lubricant
Deeply moisturizes skin
Reduces friction
Light tangerine scent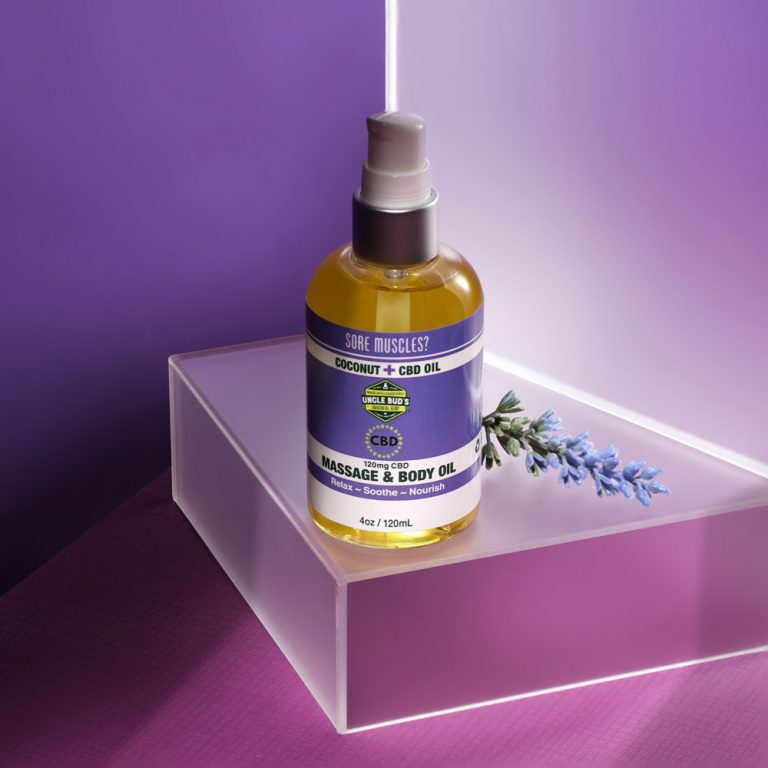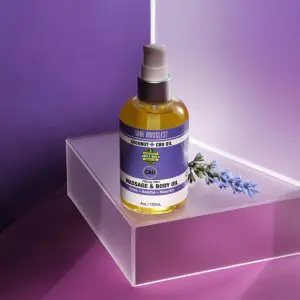 CBD Massage & Body Oil
Get all the skin-beautifying benefits of a hemp massage oil with the added bonus of pure CBD. This quick-absorbing coconut-scented formula will deeply moisturize your skin and is made with our proprietary CBD formula of pure hemp seed oil combined with oils and other ingredients. Use it to enhance a soothing and sensual massage that will leave your skin deeply hydrated and your body infused with invigorating CBD.
Benefits:
Contains 120mg of CBD
Deeply moisturizes skin when used as a body oil
Coconut Scented
Supplement Rich – high in Vitamins A, D & E
Omega Rich – Helps to maintain healthy skin
Contains NO THC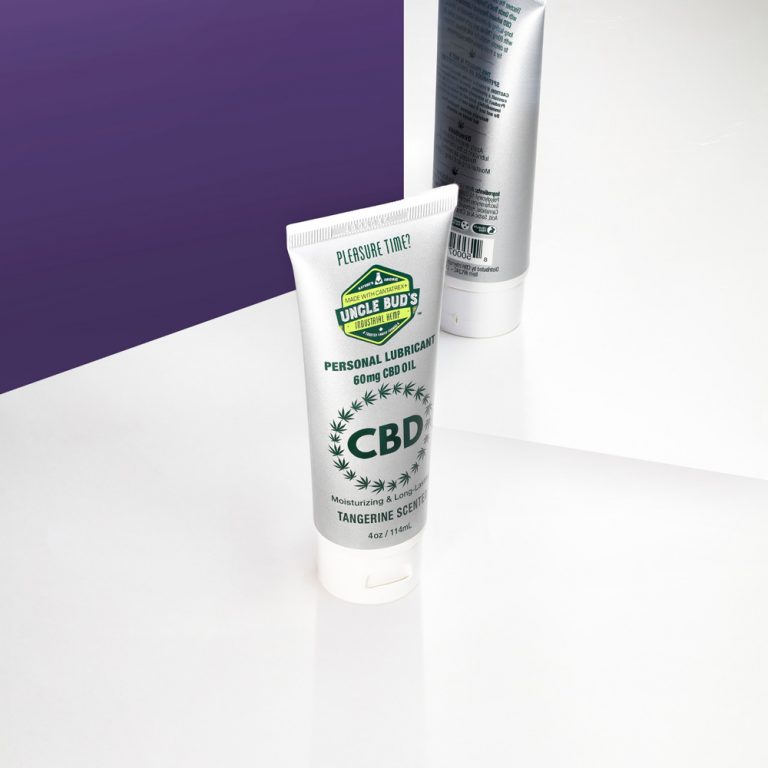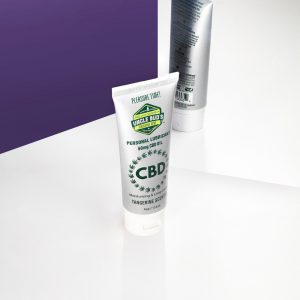 CBD Personal Lubricant
Our CBD Personal Lubricant offers the same benefits as our Hemp Personal Lubricant, but with the added fun of an infusion of pure CBD. This tangerine-scented CBD personal lubricant is essential for pleasure seekers who want to combine passion with a little CBD magic. The water-based lubricant reduces friction without any mess, residue, or greasy feeling.
Benefits:
Contains 60mg of CBD
Moisturizes and reduces friction
Superslick formula
Tangerine Scented
Supplement Rich – high in Vitamins A, D & E
Omega Rich – Helps to maintain healthy skin
Paraben and Sulfate Free
Contains NO THC
Hemp & CBD Pleasure Gift Packs
Can't decide on just one? Enjoy all the bedroom benefits of all our premium romantic products with our exclusive Pleasure Gift Packs. Save big when you buy either pleasure pack – which includes both the massage oil and the personal lubricant. You choose either Hemp or CBD – either make the perfect Valentine's Day gift or anytime gift, and both will ratchet up the romance like nothing else!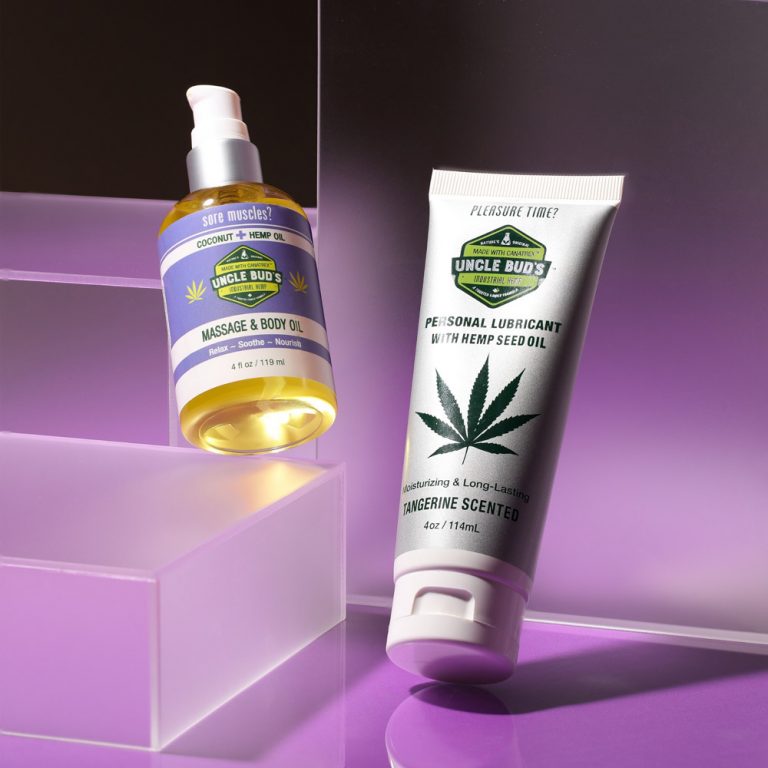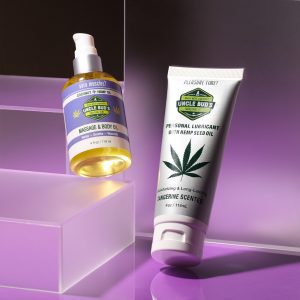 HEMP PLEASURE PACK: GIFT PACK – SAVE OVER 18%
Contains:
x1 Hemp Personal Lubricant
x1 Hemp Massage & Body Oil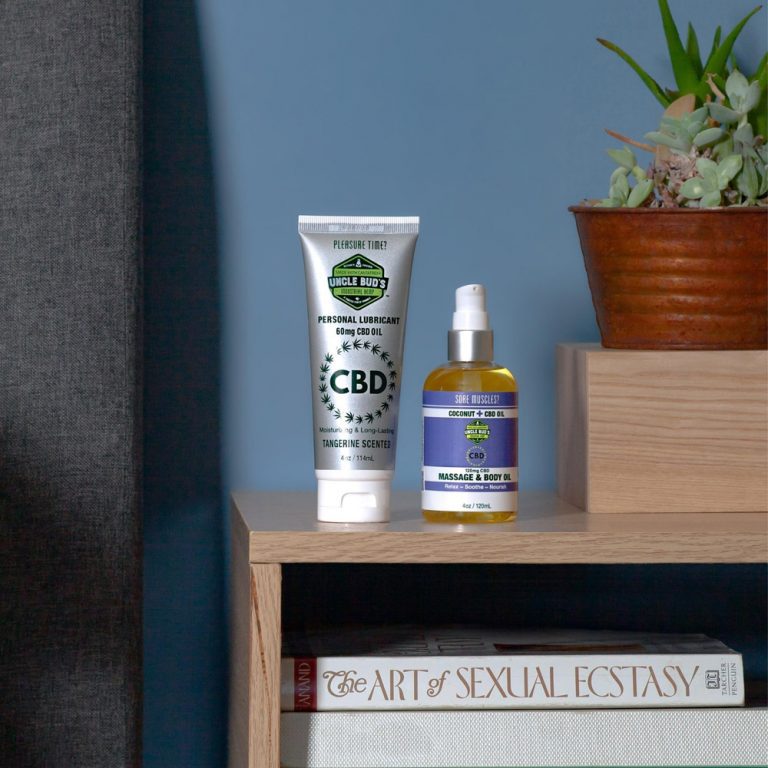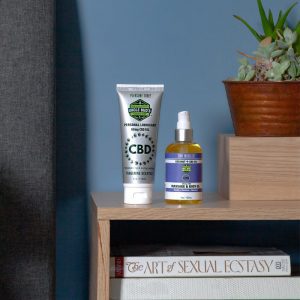 CBD PLEASURE PACK – SAVE 25%
Contains:
x1 60mg CBD Personal Lubricant
x1 120mg CBD Massage & Body Oil
---
Uncle Bud's Hemp has built its reputation on creating and selling high-quality, pure, premium Hemp-derived products. Our Hemp and CBD products are lab tested to ensure purity, potency, and quality.
The CBD content in milligrams is listed on every product label. While we can ensure the purity and maximum-strength potency of our proprietary CBD oil, we make no medical or therapeutic claims on any CBD product. Uncle Bud's avoids medical or therapeutic claims in order to maintain complete integrity, transparency, and trust with our customers.
All Uncle Bud's Hemp products are proudly made in the USA.
---
Disclaimer:
UncleBudsHemp.com articles are intended to provide helpful and informative content about the benefits of Hemp Seed Oil and CBD products.  Readers are advised to do their own research and make decisions in partnership with their health care provider. Nothing you read here should be relied upon to determine a course of treatment for any medical issue. All content found on the UncleBudsHemp.com Website, including text, images, audio, or other formats were created for informational purposes only. Uncle Buds makes no claims as to the medical efficacy of any products. The site and its content are provided on an "as is" basis.