Relax, keep calm, and take it easy with the ultimate CBD guide.
Table of Contents
What is CBD and how will it help me relax?
Relaxation, CBD and You
When the body is stressed, mental health and well-being can suffer as well. Likewise, mental stress can contribute to fatigue and other physical issues including tension, lethargy, and pain. The "holistic" idea of wellness is a whole-body and mind approach to health. Holistic wellness seeks a healthy, balanced body and mind, through exercise, nutrition, pain management, and strategies to manage stress without strong drugs or pharmaceuticals. Among the most important strategies of holistic wellness is relaxation, which doesn't just benefit the mind, but the body as well. Ways people relax and de-stress are as varied as the people behind them, but for many people, it's usually some combination of fitness, self-care, leisure activities, and rest. All of those activities are effective for relaxation, but in the last few years, a new way to supplement relaxation has emerged within the wellness community.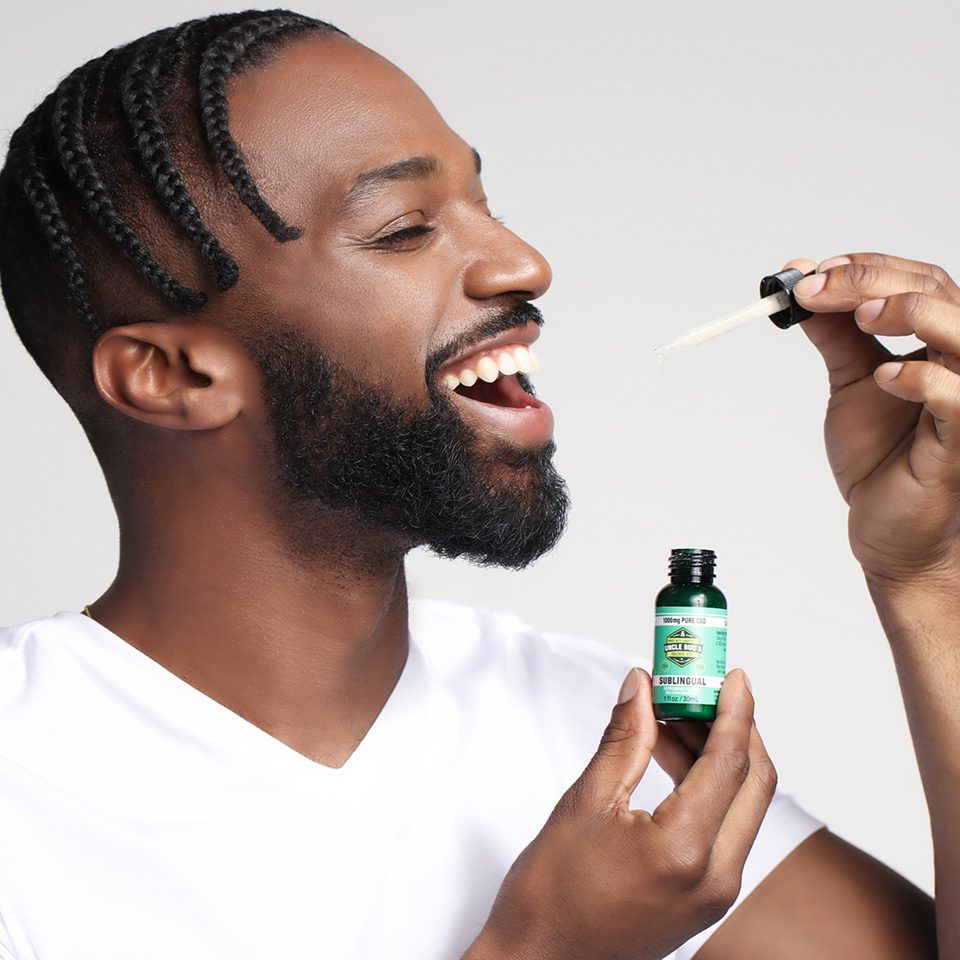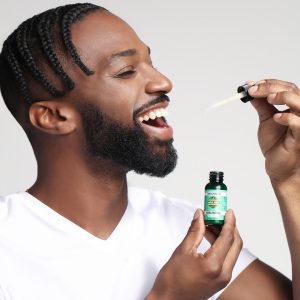 What is CBD and how will it help me relax?
Before you think about CBD as a supplement to enhance relaxation it's important to understand what CBD is, and what it is not. CBD is an abbreviation for Cannabidiol, and it is one specific compound found in the Cannabis plant. When the Cannabis plant's botanical oil is extracted and purified to specifically include CBD, it's called CBD oil. CBD oil is then used as a base ingredient in many different kinds of wellness products, including oral supplements like gummies and sublingual oils. Oral CBD supplements are usually the products people use as a wellness supplement because absorption through the mouth and digestive system is an optimal way to administer CBD.
How exactly CBD assists in relaxation is an ongoing discussion and field of study, but the FDA has not approved CBD as a medical treatment. CBD should be thought of as a nutritional supplement whose therapeutic possibilities are intriguing, but not fully understood. Many people do use CBD oil as a part of a wellness strategy, but it's important to understand the supplement is not a medically recognized treatment for stress, anxiety, or any sort of mood disorder.
It's also important to know that CBD oil does not contain THC, the specific compound found in some strains of the cannabis plant that does have known psychoactive effects. CBD oil and products made from CBD are THC-free, and you will not experience any kind of psychoactive effect by using them. Products made from CBD oil are completely legal to buy and use in the U.S., so even though the FDA does not allow CBD to be sold as a medical treatment, it continues to grow in popularity as a nutritional supplement, with more people every day making it part of their own routine. 
---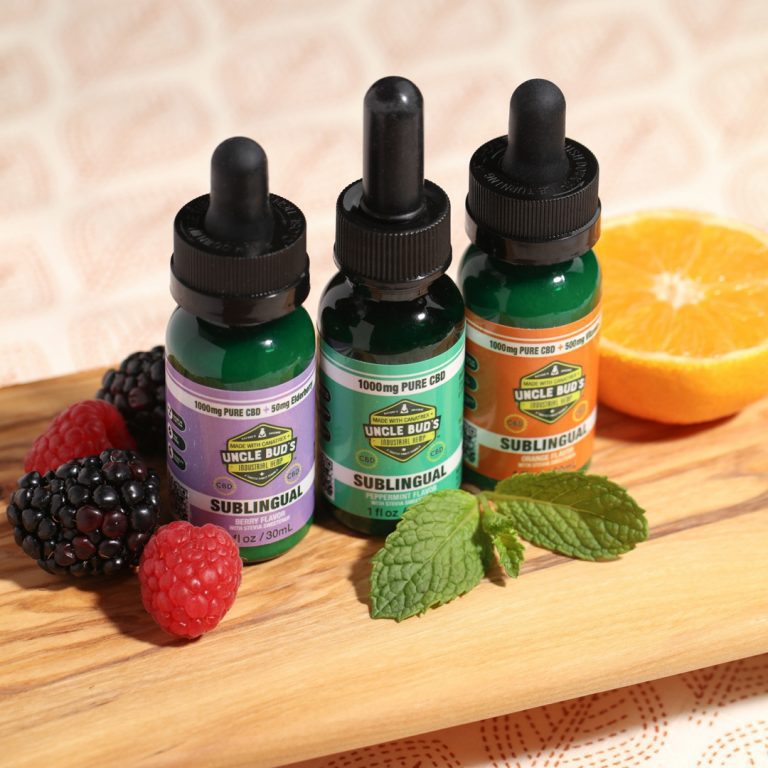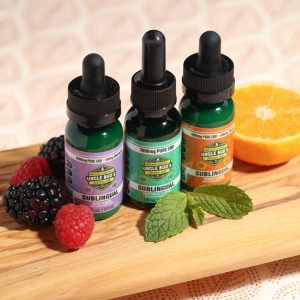 ---
Sublingual CBD
Sublingual CBD is a product designed specifically for oral use that eliminates the bad taste and other concerns associated with ingesting CBD oil. Sublingual means "under the tongue" which refers to the way this form of CBD oil is used. It's a liquid administered via a dropper under the tongue. Because the skin under your tongue is thin and rich in blood vessels, substances administered here are easily absorbed quickly. 
To use Sublingual CBD Oil, you simply place a few drops of it under your tongue. Bottles of CBD Sublingual come with a dropper that delivers a specific dose. From there, the oil is absorbed directly into the bloodstream instead of proceeding through the digestive tract. You actually don't swallow anything. The oil is absorbed in a few seconds and evaporates leaving no residue. Many sublingual CBD oils have a light taste and leave no unpleasant aftertaste.
Many people prefer sublingual not just because of how fast it absorbs, but also because they don't have to swallow anything. Sublingual CBD has emerged as one of the wellness industry's most popular CBD products due to the ease, speed, and potency associated with this form of CBD oil. 
---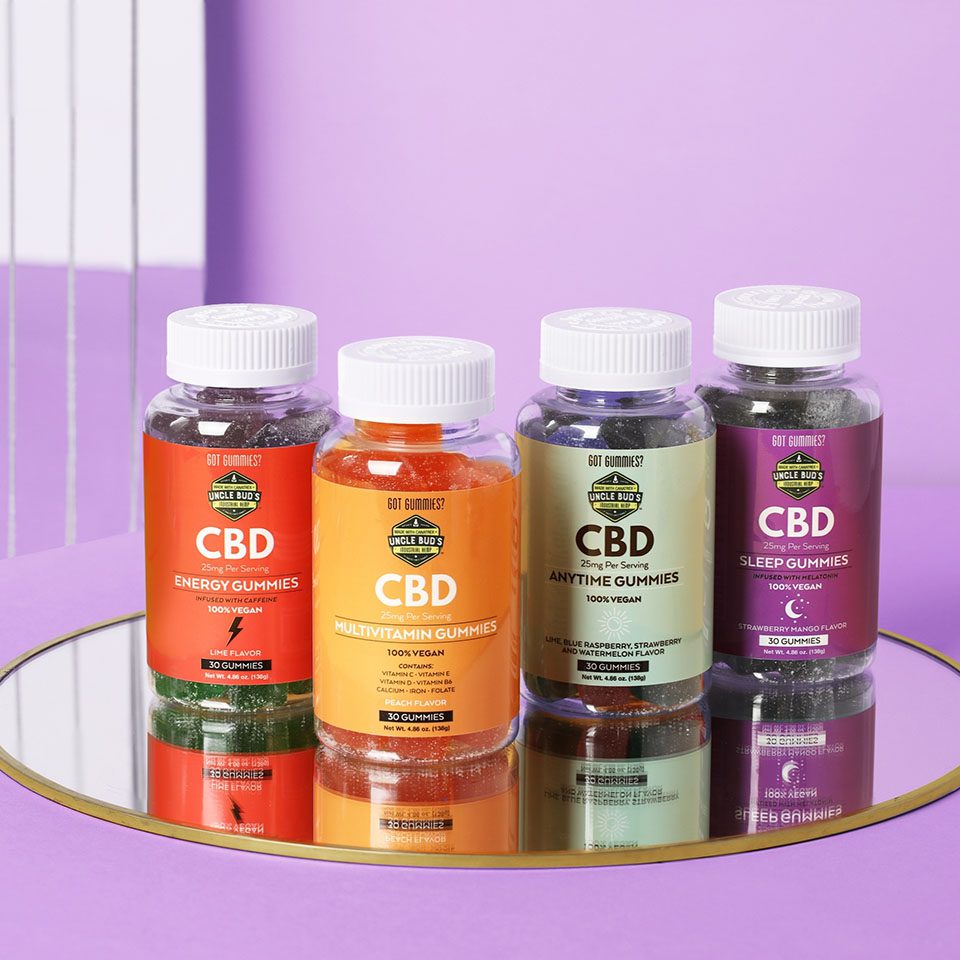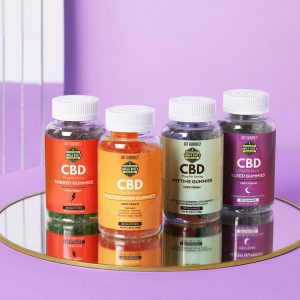 ---
CBD Gummies
CBD Gummies are simply, flavored gelatin, the same base substance gummy candies are made of – but infused with CBD oil and other ingredients. All gelatin-based supplements are taken through the oral administration route. The oral administration route means the supplement is taken into the mouth and swallowed, allowing the digestive system to absorb the active ingredients and transport them throughout the body. Sometimes they can be swallowed whole like a soft-gel capsule, but many supplements are meant to be chewed. Either way, the oral administration route is the most common method of taking supplements due to its ease and convenience. Not only is oral administration easy, but it's also effective– absorption through the digestive system is perhaps the safest and effective way of delivering supplements or other therapeutic substances to the body. 
Putting supplements into gelatin form has several advantages over capsules that are swallowed whole. First, they are chewable, making them easy to swallow and more pleasant to consume than capsules. Gelatin is tasteless but can be infused with any number of flavors making gelatin-based supplements seem more like candy. This is the primary reason why gummies are now the most popular form of vitamins. Care should be taken never to confuse CBD gummies with candy, but gelatin might be the most pleasant way to take CBD due to the pleasant flavor and easy chewable form.
CBD gummies are also discreet and portable, meaning they look no different from a bottle of gelatin vitamins, fitting easily in a purse, pocket, or bag. Lastly, CBD gummies are tasty, with multiple enticing flavors and textures similar to gelatin candies like Gummy Bears. CBD gummies might be the most "fun" CBD product, coming in a rainbow of colors and creative shapes.
---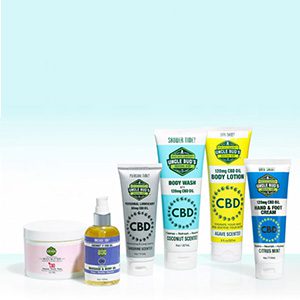 ---
CBD Bath & Body Products
While oral CBD products like sublinguals and gummies are the most direct ways to administer CBD oil, bath and body products are another luxurious way to incorporate CBD into a soothing wellness routine. The skin is an excellent route for absorbing cannabidiol through what's called transdermal absorption. Transdermal absorption is when a therapeutic compound is rubbed onto and absorbed by the skin, instead of taking it orally. 
A hot bath helps make topical absorption even more effective. Immersion in warm water makes the blood vessels in the skin expand and draw close to the surface as well as opening the pores. This flushed skin helps the CBD to be absorbed quickly and easily, allowing you to feel its effects sooner and with greater potency. A warm bath is an ideal time to get an infusion of CBD which is why the compound has found its way into many different kinds of bath products like body washes, lotions, and facial cleansers.
CBD bath products are becoming a staple in bathrooms everywhere due to the multiple benefits associated with a hot, hemp-infused bath. Anyone with stress and tension can take a calming bath with hemp to deeply relax before a good night's sleep. Athletes and fitness enthusiasts can use a hemp bath as part of their recovery regime.
---
Uncle Bud's Hemp has built its reputation on creating and selling high-quality, pure, premium Hemp-derived products. Our Hemp and CBD products are lab tested to ensure purity, potency, and quality.
The CBD content in milligrams is listed on every product label. While we can ensure the purity and maximum-strength potency of our proprietary CBD oil, we make no medical or therapeutic claims on any CBD product. Uncle Bud's avoids medical or therapeutic claims in order to maintain complete integrity, transparency, and trust with our customers.
All Uncle Bud's Hemp products are proudly made in the USA.
---
Disclaimer:
UncleBudsHemp.com articles are intended to provide helpful and informative content about the benefits of Hemp Seed Oil and CBD products.  Readers are advised to do their own research and make decisions in partnership with their health care provider. Nothing you read here should be relied upon to determine a course of treatment for any medical issue. All content found on the UncleBudsHemp.com Website, including text, images, audio, or other formats were created for informational purposes only. Uncle Buds makes no claims as to the medical efficacy of any products. The site and its content are provided on an "as is" basis.