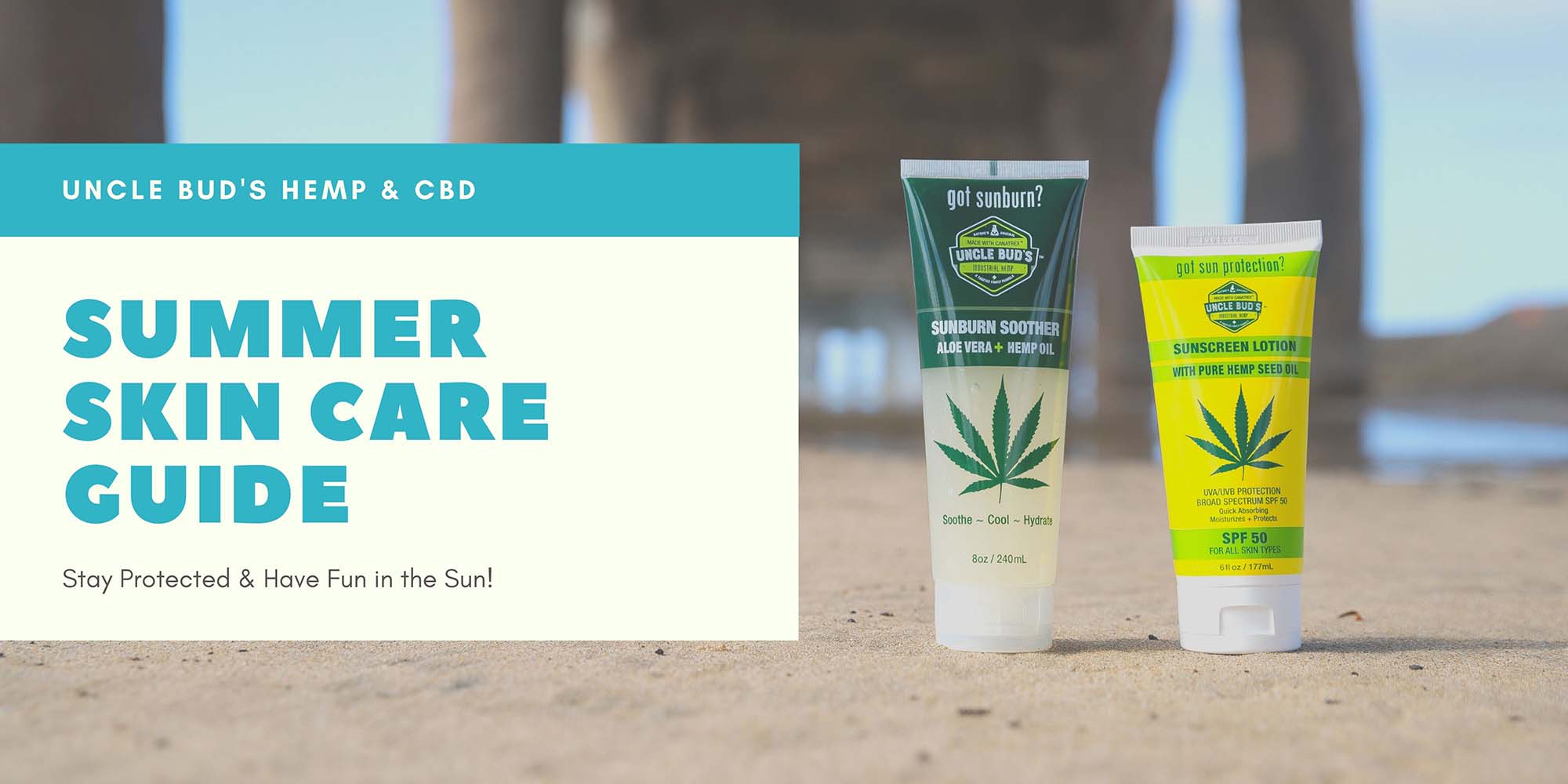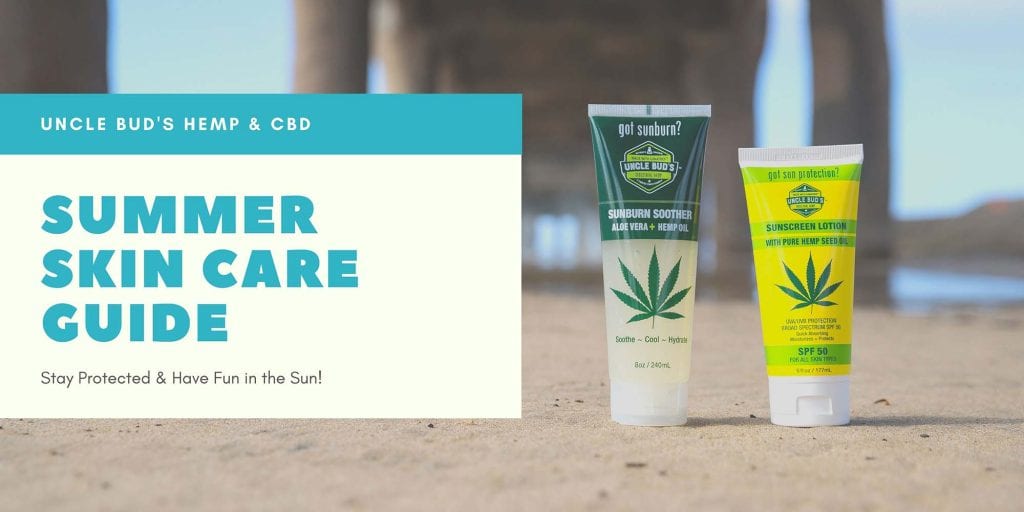 Outdoor fun plus soaking up the sun is the name of the game with our Spring and Summer skincare guide.

The Sun and Your Skin
Fun in the sun isn't so fun as far as your skin is concerned. When the winter clouds go away and the sun comes out the coats come off, exposing your skin to the harmful effects for the next six months as Spring and Summer promise outdoor fun, but also a whole bunch of problems for your skin. The warm season damages skin in multiple ways.
Moisture Depletion
Nothing drains the moisture from your skin like sun exposure. The natural oils and moisturizers that keep skin soft, strong and healthy are depleted by the sun and aren't replenished by the body very fast. Repeated days of sun exposure, like a vacation, drain the moisture even faster.
Sunburn
Sunburns can occur in less than 15 minutes of direct exposure to ultraviolet radiation. Once burned, the skin is red and injured and can even blister just as if you touched a hot stove. Sunburns compound the problems associated with sun exposure, and repeated sunburns are the main cause of skin cancer.
Wrinkles
Sun exposure causes the skin to lose its elasticity, resulting in wrinkles that worsen over years spent exposed to the sun. Facial wrinkles are exacerbated by squinting under bright Summer conditions.
Face & Lips
The skin on your face and especially your lips is among the most sensitive and easily damaged by sun exposure. Skin on other parts of the body are more resistant to sun damage, but your face and lips take the worst of the sun's harmful effects.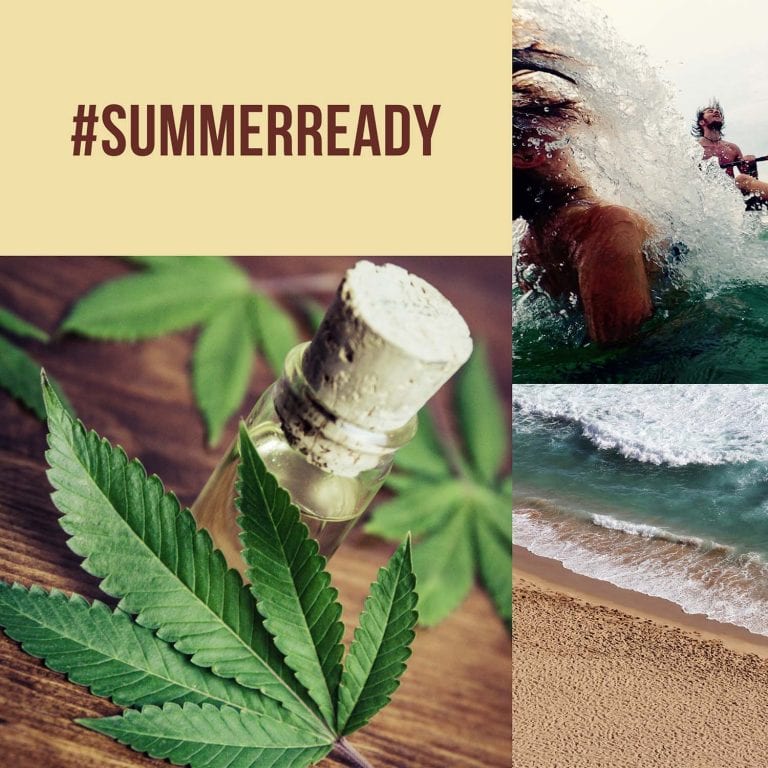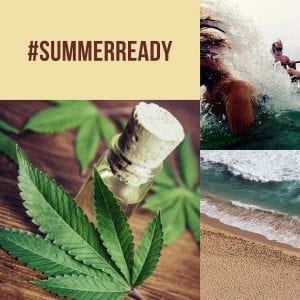 Sun Exposure versus Hemp Seed Oil
Hemp Seed Oil is a potent natural remedy against many of the sun's harmful effects. The hemp seed oil restores missing moisture and helps repair the damage from overexposure. The moisturizing properties smooth wrinkles and help skin regain its elasticity.
Protecting your skin with Hemp Seed Oil
The best way to protect your skin from the sun is not to get sunburned in the first place. Sunscreen made from hemp oil shield your skin just like traditional sunscreens, but they also replenish the skin's natural oils and infuse it with many other ingredients that protect, soothe and rejuvenate.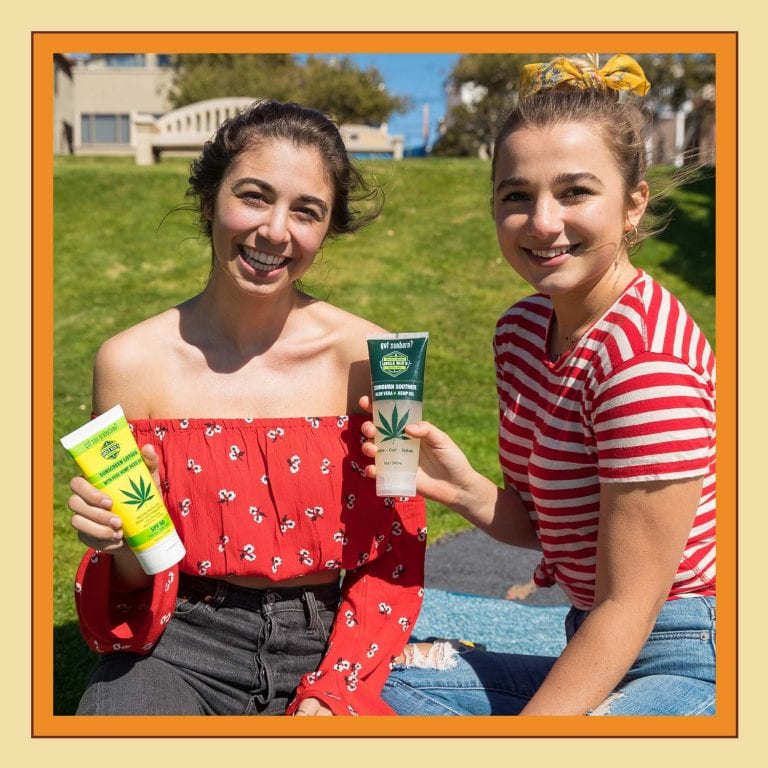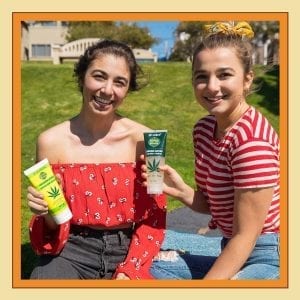 Uncle Bud's Sun Solution
As spring and Summer approach, Uncle Buds has the stuff you need to fight back against the sun's assault on your skin. Our hemp-based sun skincare products protect, moisturize and nourish your skin.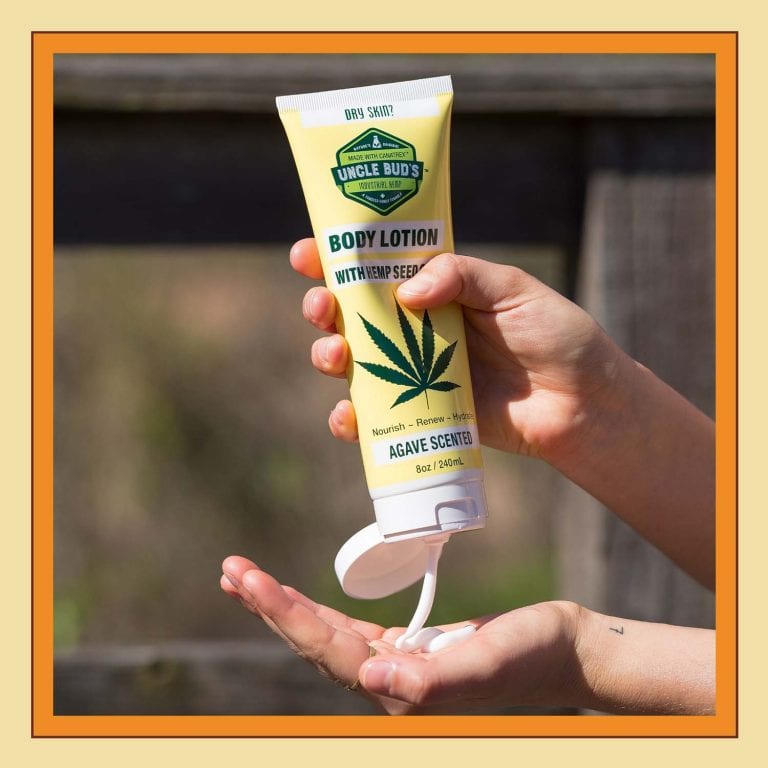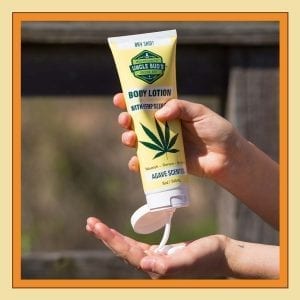 Restore the moisture the sun takes away with our Hemp Body Lotion.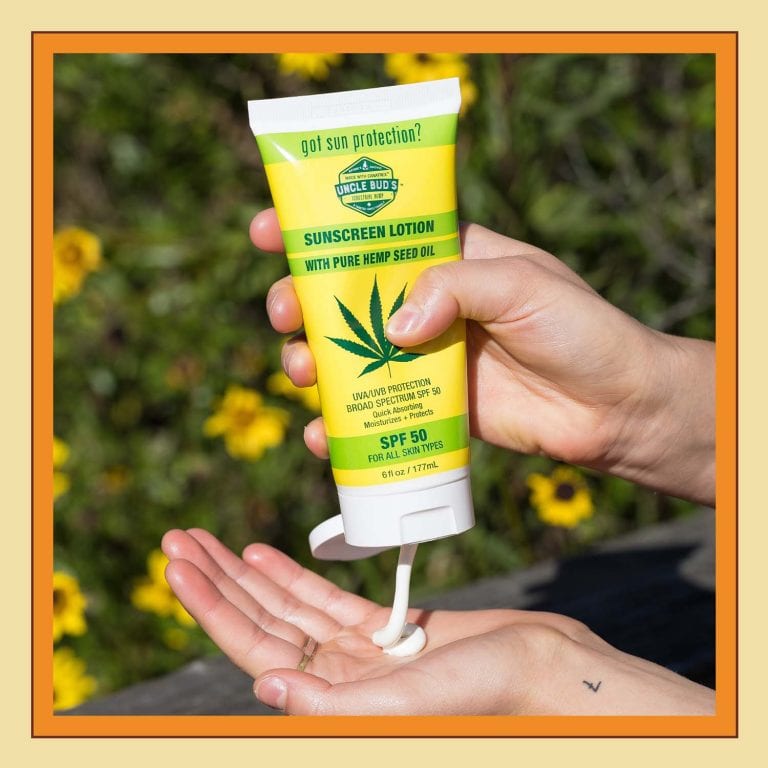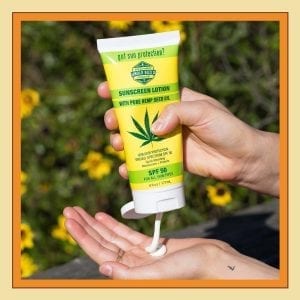 Shield your skin from the sun's harmful rays with our sunscreen lotion.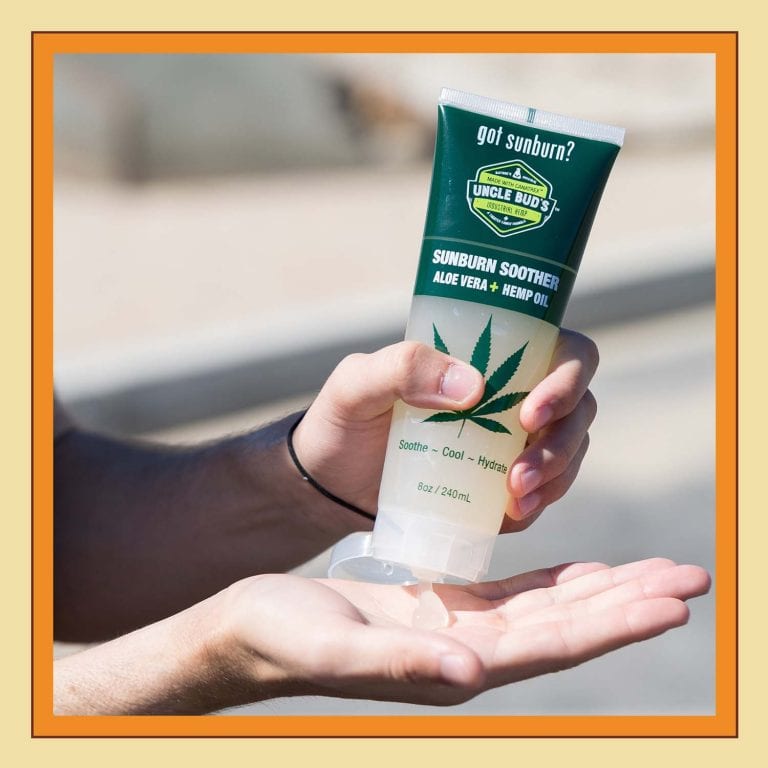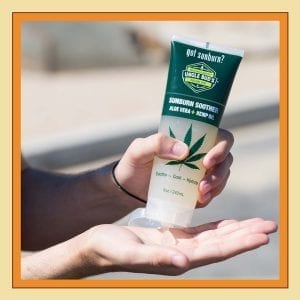 Cool, soothe and moisturize your skin with our hemp sunburn soother.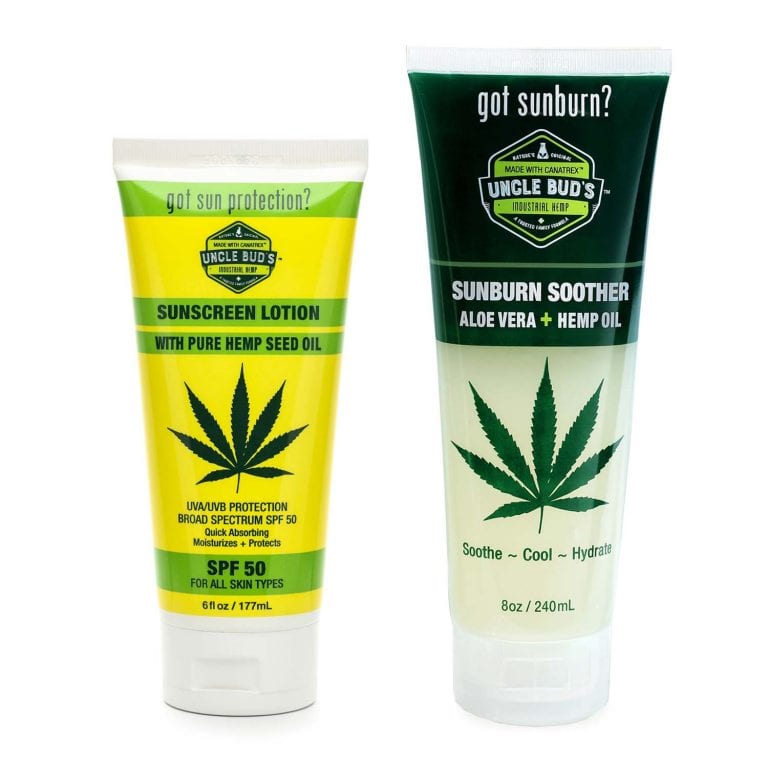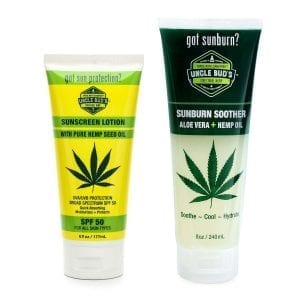 Uncle Bud's CBD sun skincare products offer the same moisturizing, soothing and protecting ingredients but with a dose of CBD.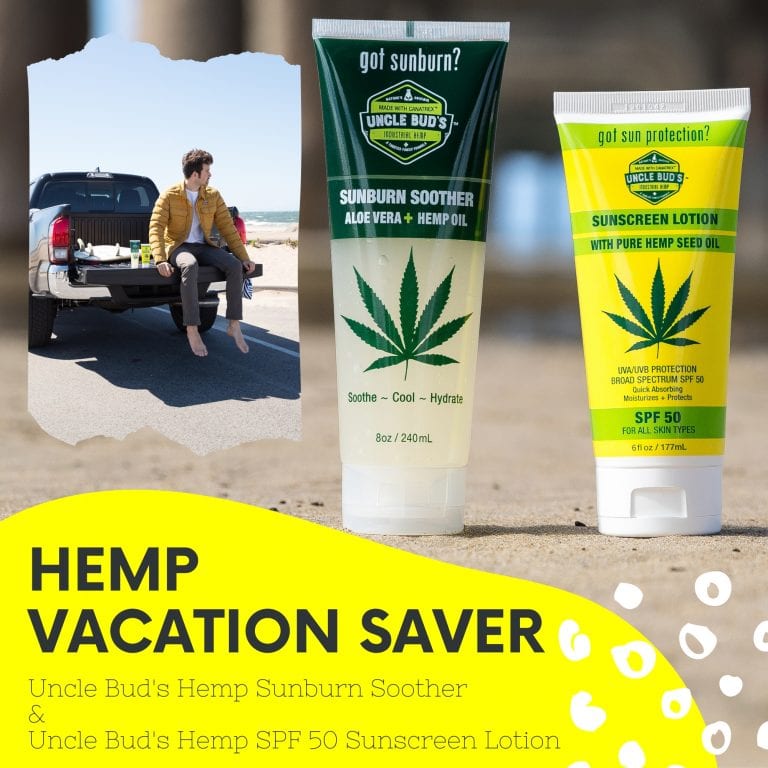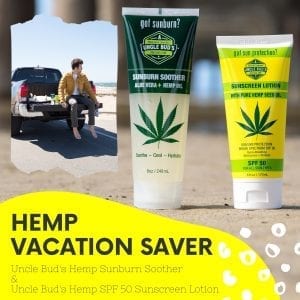 Get ready for spring break or summer vacation with two of our most popular sun skincare products in one gift pack.
---
Uncle Bud's Hemp has built its reputation on creating and selling high-quality, pure, premium Hemp-derived products. Our Hemp and CBD products are lab tested to ensure purity, potency, and quality.
The CBD content in milligrams is listed on every product label. While we can ensure the purity and maximum-strength potency of our proprietary CBD oil, we make no medical or therapeutic claims on any CBD product. Uncle Bud's avoids medical or therapeutic claims in order to maintain complete integrity, transparency, and trust with our customers.
All Uncle Bud's Hemp products are proudly made in the USA.
---
Disclaimer:
UncleBudsHemp.com articles are intended to provide helpful and informative content about the benefits of Hemp Seed Oil and CBD products.  Readers are advised to do their own research and make decisions in partnership with their health care provider. Nothing you read here should be relied upon to determine a course of treatment for any medical issue. All content found on the UncleBudsHemp.com Website, including text, images, audio, or other formats were created for informational purposes only. Uncle Buds makes no claims as to the medical efficacy of any products. The site and its content are provided on an "as is" basis.