Why hemp oil cleansers are better for your skin than soap.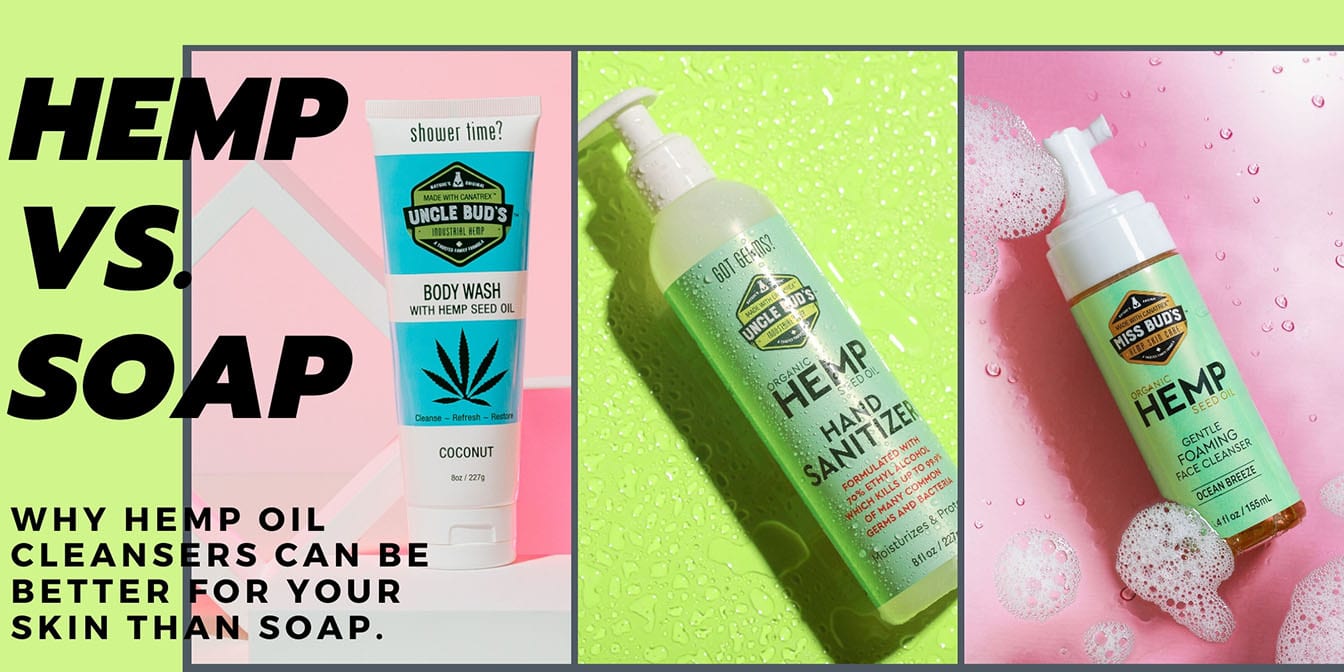 When it's time to wash your hands, face or body it's easy to reach for a basic bar of soap, hand sanitizer or facial cleanser and not think twice about it. But think about this – every time you wash your skin with a bar of regular soap or sanitizer, not only are you stripping away your skin's natural moisture, but you're also treating it with artificial detergents. There's a better way, a whole family of hemp-based skin cleaners that will get your skin just as clean while infusing it with a therapeutic ingredient that's been used for centuries for its skin-nourishing benefits.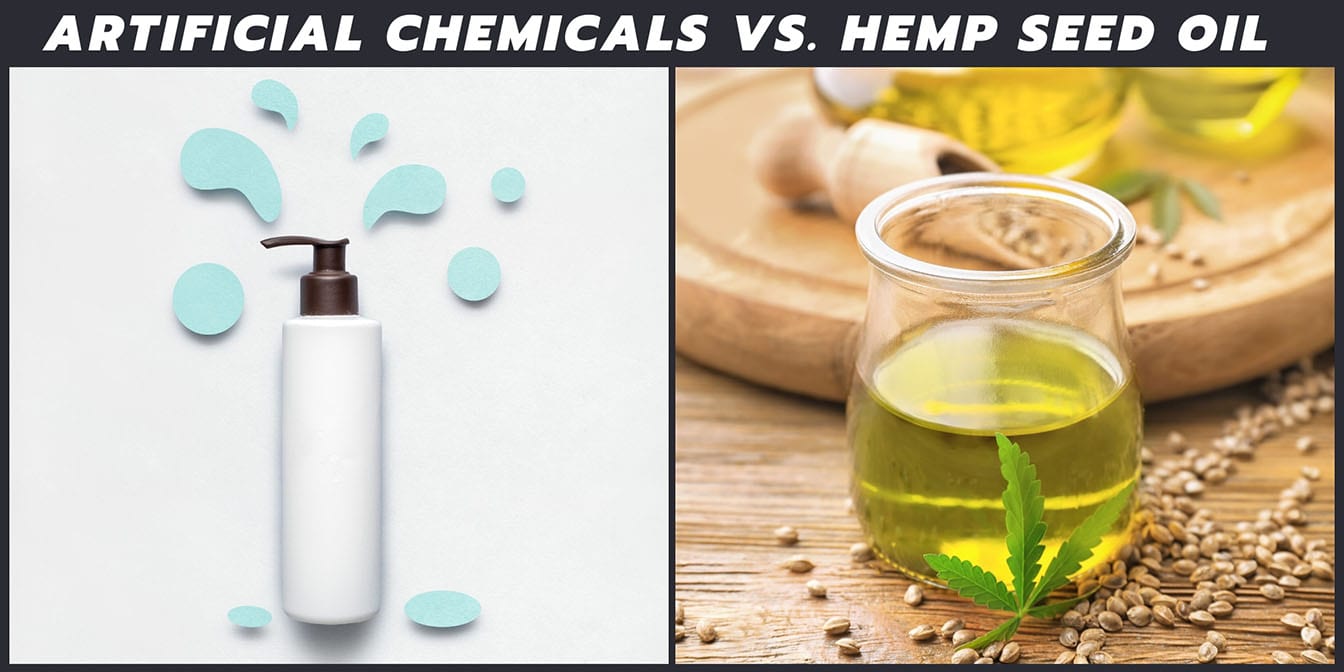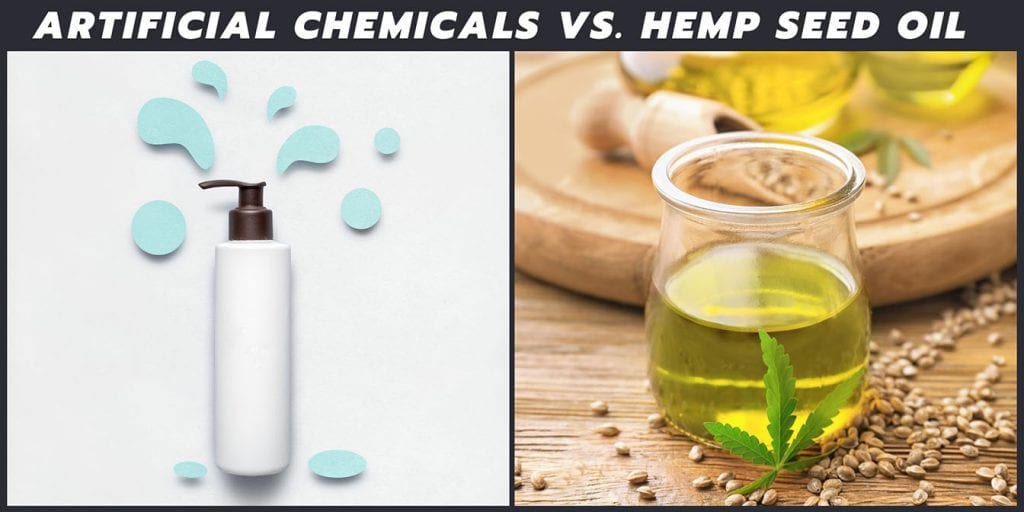 Artificial Ingredients vs. Hemp Seed Oil
Regular body washes, hand sanitizers, and facial cleansers are mass-produced cheaply to give customers a low-price option. But these regular cleansers strip the natural oils and moisture from your skin, drying it out and reducing its ability to protect your body from harmful bacteria, allergens, and chemicals.
Hemp-based washes and cleansers contain hemp seed oil, a natural moisturizer that helps to replenish the natural oils and moisture in the skin. The fatty acids in hemp oil mimic that of our skin, and it also may act as a potent anti-inflammatory, antioxidant, and anti-aging product that invigorates, nourishes and can help to slow the effects of aging on the skin.
All Uncle Bud's cleansers and washes contain a proprietary blend of Pure Seed Hemp Oil, nutrients and moisturizers. The hemp seed oil has essential fatty acids, vitamins and Omegas maintain the natural moisture balance in the skin and, unlike regular cleansers, will not dry out your skin and help with skin conditions such as eczema. All of our hemp products are made in the USA in an FDA-approved facility.
Here are Uncle Bud's top 3 skin cleansing products that are better than regular soaps and skin cleansers.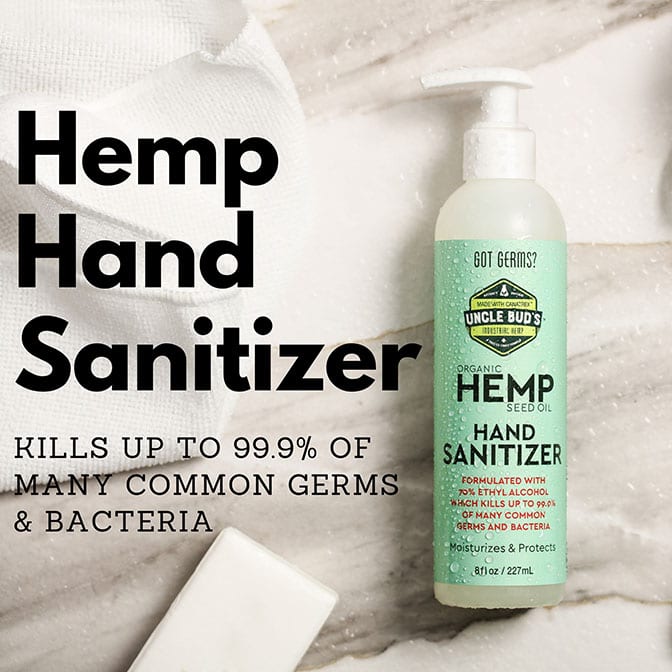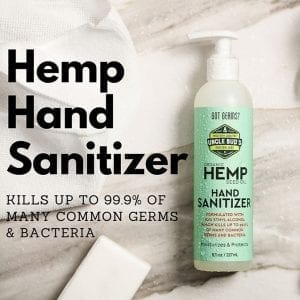 Hemp Hand Sanitizer vs. Antibacterial Sanitizer
Regular Hand sanitizers contain antibacterial alcohols which kill germs but also dry out your hands. Uncle Bud's new Hemp Hand Sanitizer is designed to protect against germs and bacteria while delivering the moisturizing and skin-benefiting properties of pure natural hemp seed oil. It's formulated with 70% ethyl alcohol which kills up to 99.9% of many common harmful germs and bacteria without drying out your hands while infusing your skin with hemp seed oil moisturizers.
Kills harmful germs and bacteria • Does not dry out your hands • Unscented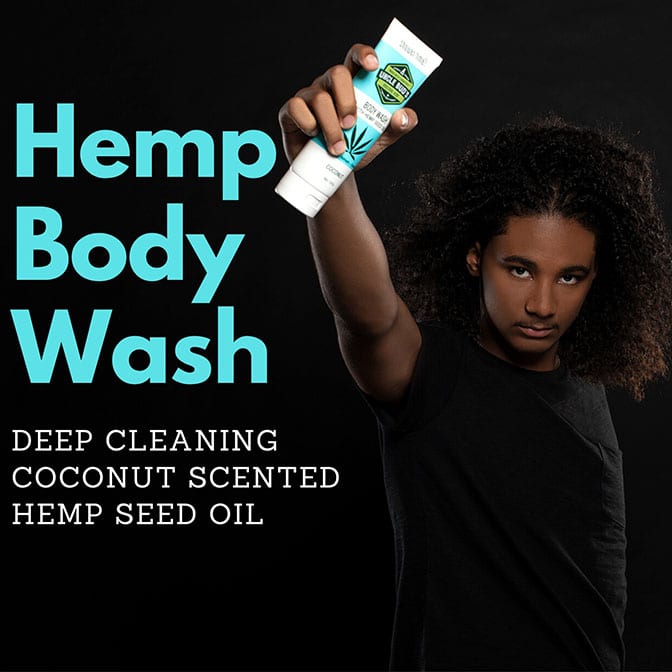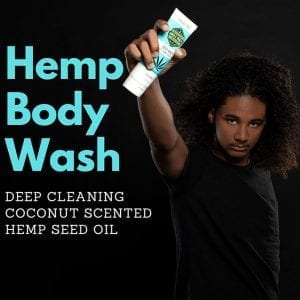 Hemp Body Wash vs. Regular Body Wash
Regular body washes are made with chemicals that dehydrate your skin, stripping away its natural oils.
Uncle Bud's Hemp Body Wash deeply cleans dirt and impurities from your skin while the hemp seed oil helps to restore your skins moisture and oil balance. This coconut-scented hemp body wash not only gets you clean, but it also invigorates your skin with our proprietary hemp seed oil blend, leaving your skin radiant, moisturized and infused with beneficial antioxidants and supplements.
Gentle formula for all skin types • Powerful cleansing • Coconut scented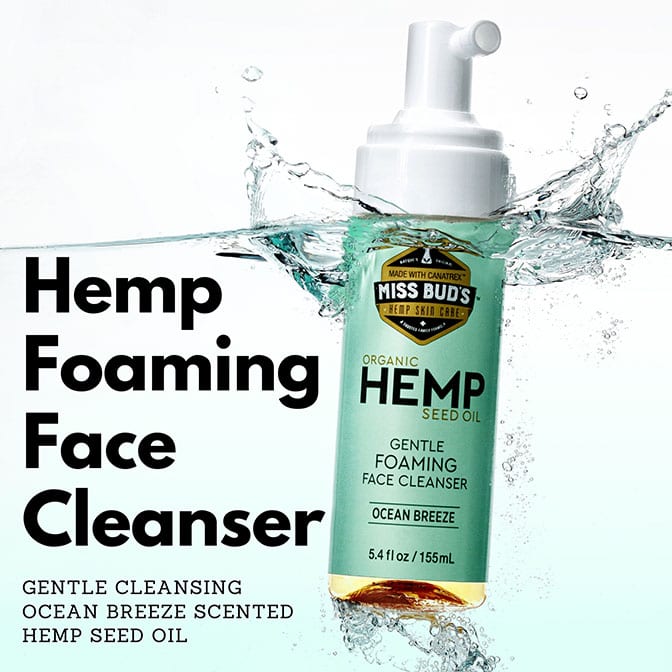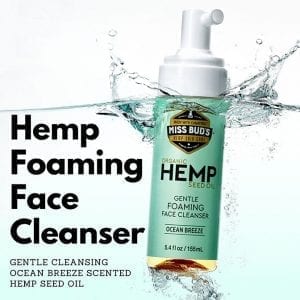 Hemp Face Cleanser vs. Regular Face Cleanser
Your face's skin is some of the most sensitive and delicate on your body. It's also the most susceptible to aging, wrinkles, and conditions such as eczema, rosacea, and acne. The last thing you should be using on it is a value-priced regular foaming face cleanser.
The natural hemp seed oil blend in Miss Bud's Gentle Foaming Face Cleanser is the perfect cleaning and rejuvenating therapy for your face. It's infused with gentle cleansers, moisturizers and pure hemp seed oil that clean and nourish your face's delicate skin while fighting wrinkles and aging with antioxidants, vitamins, omegas, and essential fatty acids. The gentle cleansing foam removes dirt, oil, and makeup without drying your skin, and the anti-inflammatory properties of hemp reduce irritation, redness, and swelling.
Gentle Formula • Removes dirt, oil and makeup • Ocean Breeze scent.
---
Uncle Bud's Hemp has built its reputation on creating and selling high-quality, pure, premium Hemp-derived products. Our Hemp and CBD products are lab tested to ensure purity, potency, and quality.
The CBD content in milligrams is listed on every product label. While we can ensure the purity and maximum-strength potency of our proprietary CBD oil, we make no medical or therapeutic claims on any CBD product. Uncle Bud's avoids medical or therapeutic claims in order to maintain complete integrity, transparency, and trust with our customers.
All Uncle Bud's Hemp products are proudly made in the USA.
---
Disclaimer:
UncleBudsHemp.com articles are intended to provide helpful and informative content about the benefits of Hemp Seed Oil and CBD products.  Readers are advised to do their own research and make decisions in partnership with their health care provider. Nothing you read here should be relied upon to determine a course of treatment for any medical issue. All content found on the UncleBudsHemp.com Website, including text, images, audio, or other formats were created for informational purposes only. Uncle Buds makes no claims as to the medical efficacy of any products. The site and its content are provided on an "as is" basis.