More popular than ever, CBD has found its way into some surprising products you have to try.
What is CBD and why is it everywhere?
What is CBD and why is it everywhere?
CBD is an abbreviation for Cannabidiol, one of many naturally occurring compounds found in the Cannabis Sativa or Hemp plant. It all starts with oil extracted from the hemp species of the Cannabis plant. When you press the entire cannabis plant, the specific compound CBD is present. After the oil is extracted, it is prepared using a process that specifically isolates and concentrates the CBD to produce a botanical oil often called CBD Oil. CBD oil is then added to various products ranging from sublingual drops to skincare products. 
"Pure" CBD oil is a pure form of CBD oil that does not contain THC, the psychoactive compound commonly associated with the Cannabis plant. This pure form of CBD oil contains CBD, but 0% THC. It's made from hemp strains already low in THC and is further purified to remove any trace amounts of THC. Pure CBD Oil contains an abundance of the cannabinoid CBD but since it is THC-free, you can be confident there is no chance of accidentally receiving a trace amount of THC.  Uncle Bud's line of CBD wellness products is made exclusively with a proprietary blend of pure CBD Oil guaranteed to contain zero THC. 
CBD has surged in popularity as a nutritional supplement and ingredient in countless wellness products. In the past few years, people have learned CBD is not only safe and THC-free but an exciting nutritional supplement with potential wellness benefits. The therapeutic potential of CBD is still being studied, and the FDA has not yet authorized CBD as a treatment of any condition, but that has not stopped the supplement from rising to the top of the wellness and self-care community. The large family of CBD products reflects a holistic approach to wellness that embraces the benefits of Cannabis – a therapeutic plant whose medicinal properties have been known for centuries. Though each product is unique, CBD isn't just for one body part or a single treatment. The popularity of CBD is part of a balanced, whole-body approach to health, fitness, and wellness. 
CBD is here to stay, and it has found its way into all sorts of products, some of which may surprise you. Here are our Top 5 CBD products you never knew existed.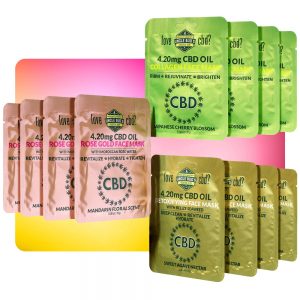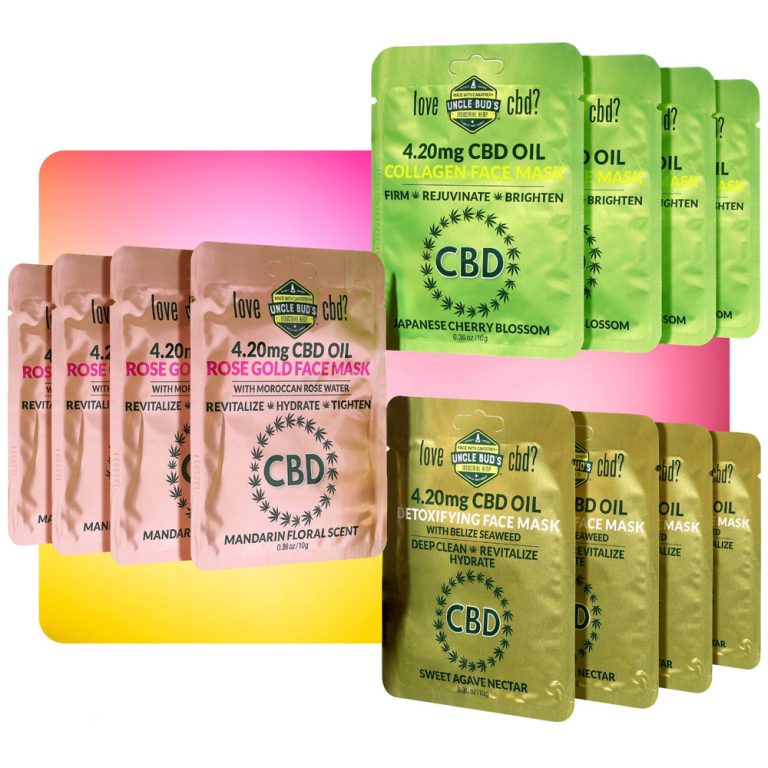 All kinds of hemp-based oils are beneficial to the skin. Hemp and CBD oil contain an abundance of skin-nourishing ingredients including moisturizers, essential vitamins, anti-inflammatories, amino acids, and omegas. These ingredients work together to nourish, strengthen and moisturize your skin. The sensitive skin on your face can significantly benefit from skincare products that use a CBD oil base. CBD face masks are an exciting new product that delivers all the benefits of a regular beauty face mask, plus the added benefits of CBD oil.
A CBD face mask is much like a typical clay or cream beauty face mask, with one important difference – the addition of CBD oil. A beauty face mask is essentially a layer of cream or clay that is applied to the face and left for a period of time long enough for the ingredients to be absorbed into the skin. CBD face masks contain many of the same skin-benefiting ingredients as regular beauty masks like moisturizers, cleansers, and antioxidants, but also add CBD oil, a purified hemp extract containing Cannabidiol. It's the CBD oil that makes CBD face masks unique and offers specific benefits not offered by regular face masks.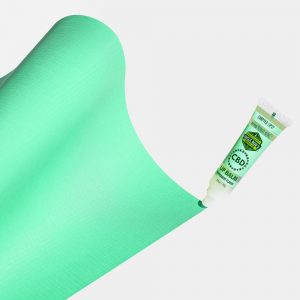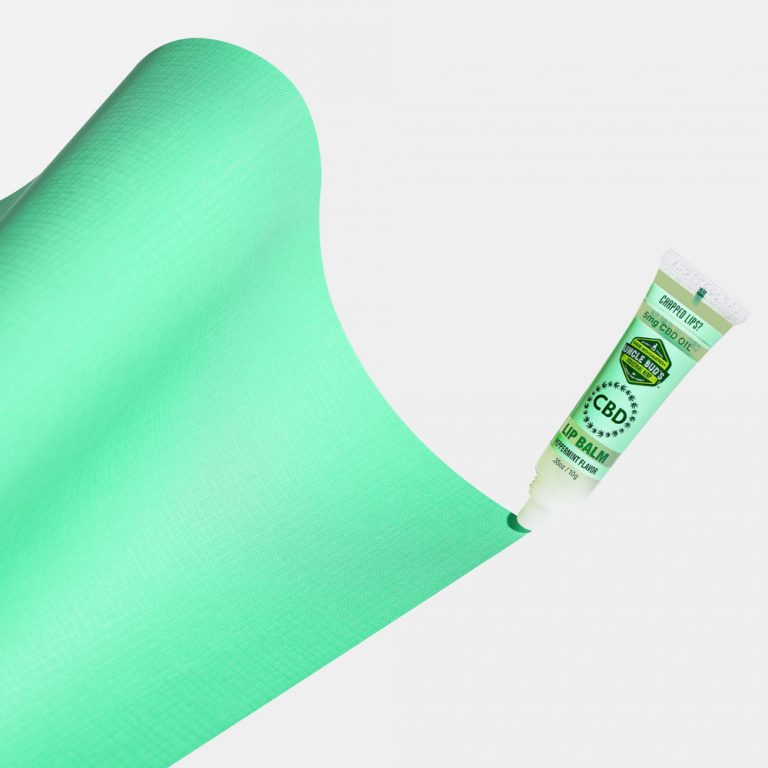 Even more delicate than the skin on your face, the skin on your lips is lips are particularly sensitive to UV rays and moisture loss. Exposure to the sun and weather leaves the delicate skin on your lips chapped and cracks, in desperate need of healing moisture. Hemp oil is foremost a potent moisturizer that can restore lost moisture, delivering nourishing hydration and healing ingredients to the most sensitive skin on your face.
Many over-the-counter lip balms don't offer enough protection or hydration to effectively soothe and protect your lips. CBD lip balm delivers the deep moisturizing protection of hemp and other ingredients, but also an infusion of pure CBD oil with every application, leaving lips feeling soft, supple, and healthy. CBD Lip Balm is a unique lip balm option that you may have never thought existed, combining the moisturizing therapy your lips need most with an infusion of pure CBD oil.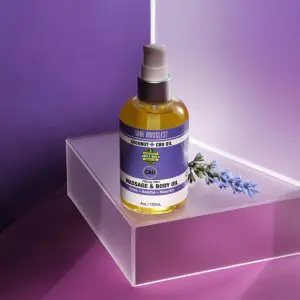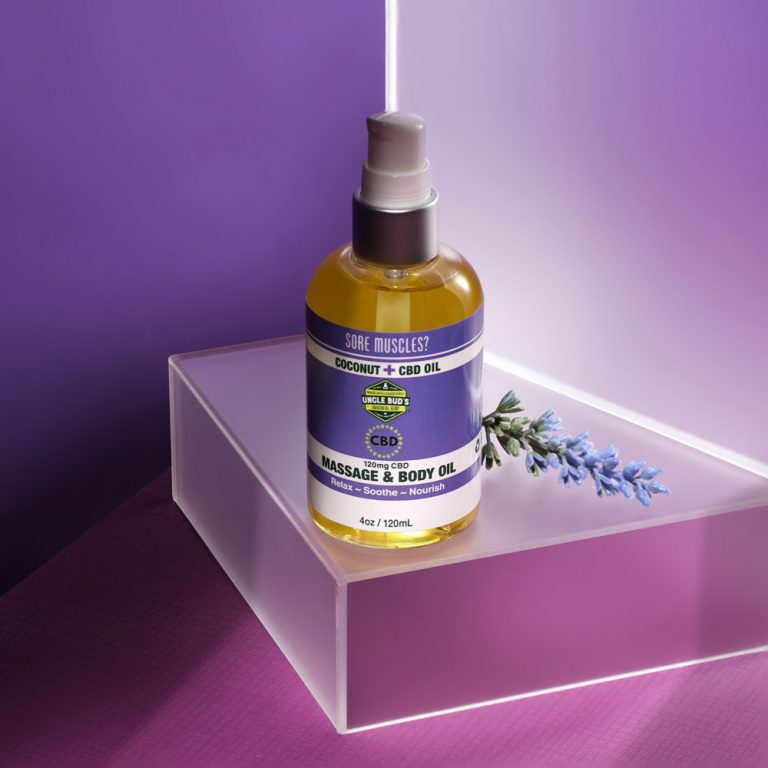 CBD products can be full of skin-nourishing ingredients like moisturizers, so it's a natural choice for massage oil, but CBD massage oil has something extra that regular massage oils don't – an infusion of pure CBD oil. When you get a massage using CBD massage oil, you get all the therapeutic benefits of a massage – both the physical action of the massage on the muscles and joints, and the moisturizing effects of the oil on the skin, but you're also getting a special blend of CBD and other ingredients that penetrate the skin and infuse it with CBD.
Uncle Bud's CBD Massage & Body Oil contains the finest pure hemp seed oil and infused with a maximum strength blend of CBD. The oils moisturize the skin while the proprietary blend delivers an invigorating influx of CBD. The quick-absorbing coconut-scented formula delivers a soothing and pampering massage that will leave your skin deeply hydrated and you feeling amazing. Uncle Bud's CBD Massage Oil contains a proprietary CBD-infused formula of pure organic hemp seed oil combined and other ingredients. Try it for yourself and you may never get a regular massage again!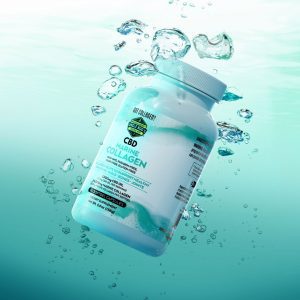 Marine collagen is an up-and-coming newcomer to the wellness scene. Marine collagen is a protein derived from fish, specifically fish skin, scales, and bones. Marine collagen is essentially identical to human collagen. It's an ideal replacement because it comes from an abundant, renewable source. Since it's virtually the same as the collagen the human body produces on its own – it's an excellent replacement for lost collagen, strengthening the tissues that require collagen like the skin, hair, and joints. As an oral supplement, capsules containing marine collagen are absorbed by the digestive system and transported to the various tissues of the body, fortifying the body's own natural collagen synthesis. 
Marine collagen from fish has been shown to benefit the skin in particular, but also promote overall body health and strengthen joints, muscles, and bones. Supplemental collagen works to strengthen tissues like the skin and joints. Uncle Bud's CBD marine collagen capsules contain a 20-milligram infusion of pure CBD oil per serving.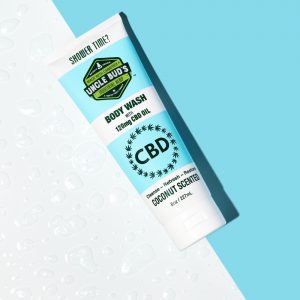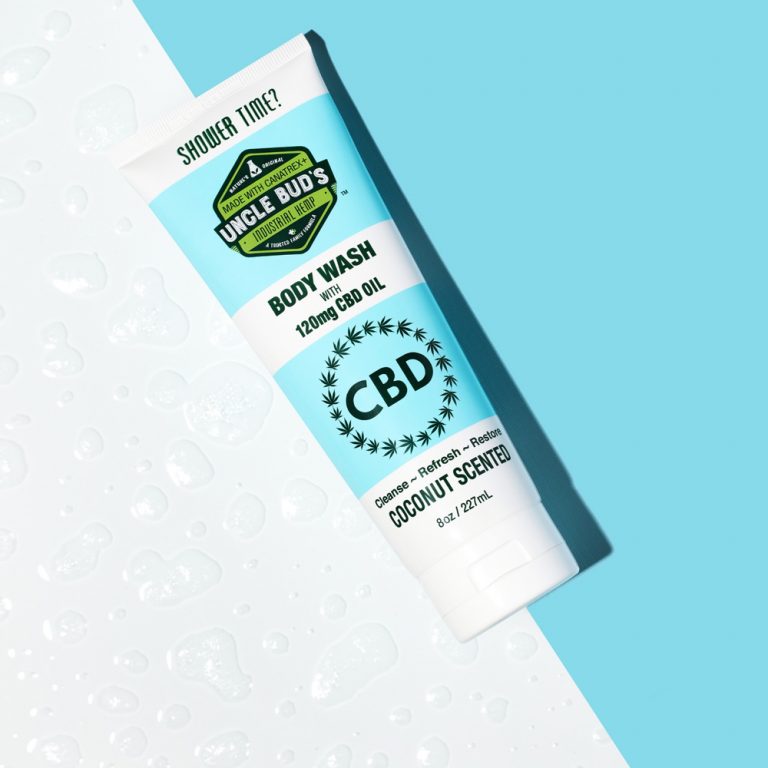 With hemp and CBD surging in popularity as the products of choice for self-care products of all kinds, it's no surprise that more and more people are incorporating it into their bath time rituals. The evening bath is a ritual whose purposes are three-fold. Getting clean is just the first part of a leisurely process that involves caring for your skin as well as soaking in the hot rejuvenating water for a deeply relaxing and therapeutic evening ritual.
So are you ready to experience an amazing new bath time ritual with the Number 1 CBD product you never knew existed? This indulgent CBD Body Wash makes for the most relaxing and invigorating bath. Infused with a nourishing blend of cleansers, moisturizers, and pure CBD oil, this coconut-scented CBD body wash delivers a deep refreshing clean along with pure CBD. Infused with 120mg of CBD oil along with vitamins, omegas, and other health-skin supplements, this CBD Body Wash will leave your body invigorated and your complexion radiant and moisturized.
Uncle Bud's Hemp has built its reputation on creating and selling safe, pure, premium CBD oil and derived products of the highest quality. Our CBD products are produced and tested in an FDA-registered lab with guaranteed purity, potency, and quality. 
Uncle Bud's Hemp products contain absolutely no THC whatsoever. Every CBD product we sell is made exclusively with a proprietary blend of Pure CBD Oil guaranteed to contain zero THC. 
The CBD content in milligrams is listed on every product label. While we guarantee the purity and maximum-strength potency of our proprietary CBD oil, we make no medical or therapeutic claims on any CBD product. As a responsible, FDA-compliant Hemp and CBD retailer, Uncle Bud's avoids medical or therapeutic claims in order to maintain complete integrity, transparency, and trust with our customers.
All Uncle Bud's Hemp products are proudly made in the USA. Our products are formulated and produced in an FDA-registered facility and use premium hemp that is 100% sourced from the United States.
---
Disclaimer:
UncleBudsHemp.com articles are intended to provide helpful and informative content about the benefits of Hemp Seed Oil and CBD products.  Readers are advised to do their own research and make decisions in partnership with their health care provider. Nothing you read here should be relied upon to determine a course of treatment for any medical issue. All content found on the UncleBudsHemp.com Website, including text, images, audio, or other formats were created for informational purposes only. Uncle Buds makes no claims as to the medical efficacy of any products. The Site and its Content are provided on an "as is" basis.