Hand Sanitizer plus a bunch of other great hemp skin-cleansing products will get you squeaky clean!
Dirt, oil, germs, and other impurities are your skin's enemies. You can clean your skin with regular soaps that contain artificial ingredients and chemical detergents, but these products can dry out your skin, stripping it of moisture and beneficial natural skin oils. When artificial cleansers dry out your skin, they cause it to lose elasticity, get wrinkles and reduce its ability to protect your body from harmful bacteria, allergens, and chemicals.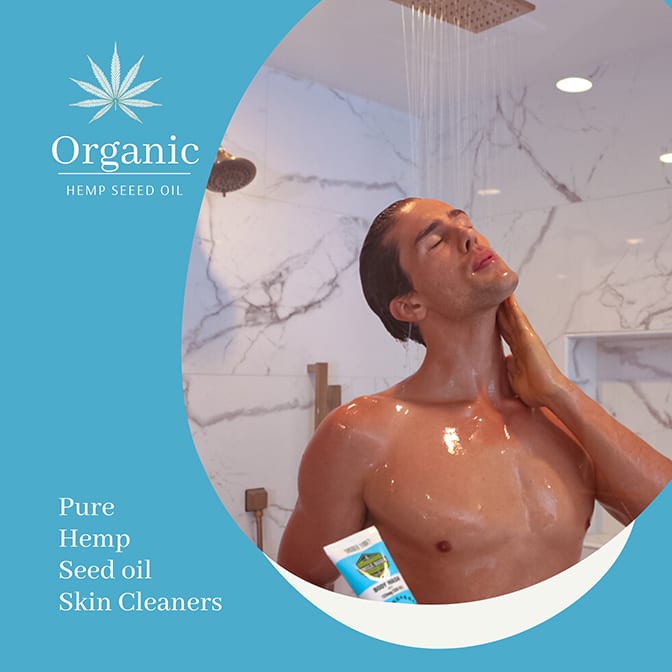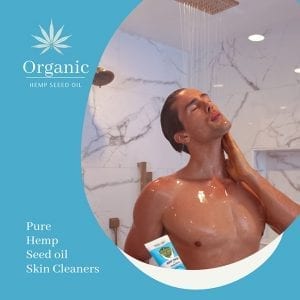 Uncle Bud's body washes, hand sanitizer, and skin cleansers contain hemp seed oil, a natural moisturizer that helps to replenish the oils and moisture in the skin. Our products contain a proprietary blend of Pure Hemp Seed Oil, nutrients and moisturizers that maintain the moisture balance in the skin and, unlike regular cleansers, will not dry out your skin. Each of these premium hemp-based skin cleansers will get your skin absolutely clean while hydrating with pure hemp seed oil and other vitamins and supplements.
Here are 3 of our best-selling skin-cleaning products that will clean your skin and protect it from germs, dirt, and dryness.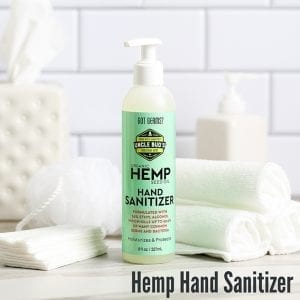 Uncle Bud's Hemp Hand Sanitizer delivers antibacterial power of an ethyl alcohol sanitizer, plus all the therapeutic, skin-moisturizing benefits of our premium hemp seed oil. The germ-killing power of a 70% ethyl-alcohol base evaporates quickly and won't dry out your hands. The proprietary blend of hemp seed oil is ideal for all skin types, wrapping your skin in moisture and infusing it with healthy-skin supplements like Omegas and Vitamins A, D, and E.
It's in-stock now, available for bulk orders, and ships from within the United States. Best of all, you save 20% when you buy four or more.
Uncle Bud's Hemp Hand Sanitizer
• 70% Ethyl Alcohol Base
• Unscented
• Save 20% when you buy 4 or more
• Made in the USA
• In-Stock NOW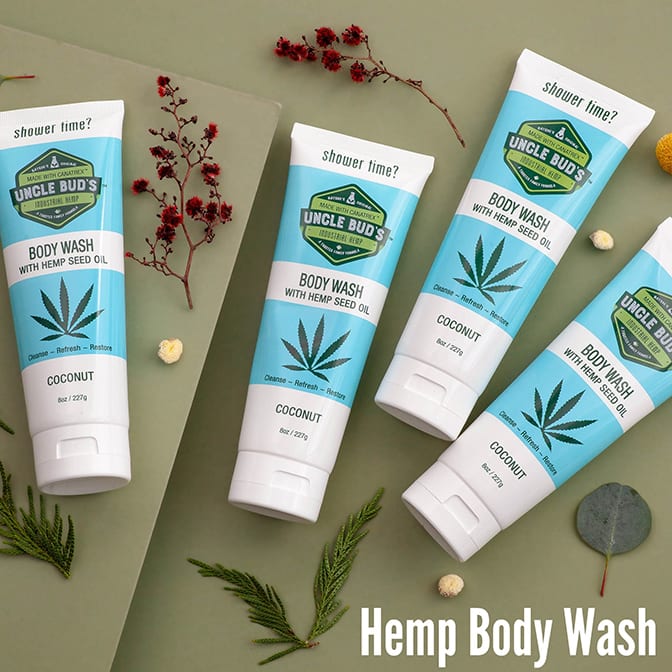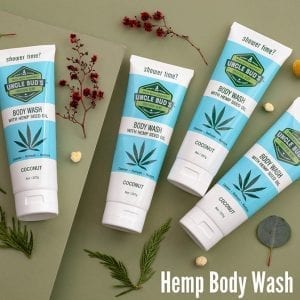 Right now, everyone is buying in bulk. So we've created our best bulk deal ever on our popular hemp body wash with our Shower Time Saver Gift Pack. With 4 bottles of our Hemp Body Wash, it's going to be a while before you need body wash again!
It too is infused with skin cleansers plus pure Hemp Seed Oil. The invigorating body wash is coconut scented and will leave your skin feeling fresh, radiant, and moisturized while removing dirt and absorbing the powerful antioxidant ingredients.
Uncle Bud's Hemp Body Wash
⦁ Gentle formula suitable for all skin types
⦁ Powerful cleansing plus pure hemp seed oil blend
⦁ Coconut scented
⦁ Made in the USA and ready to ship now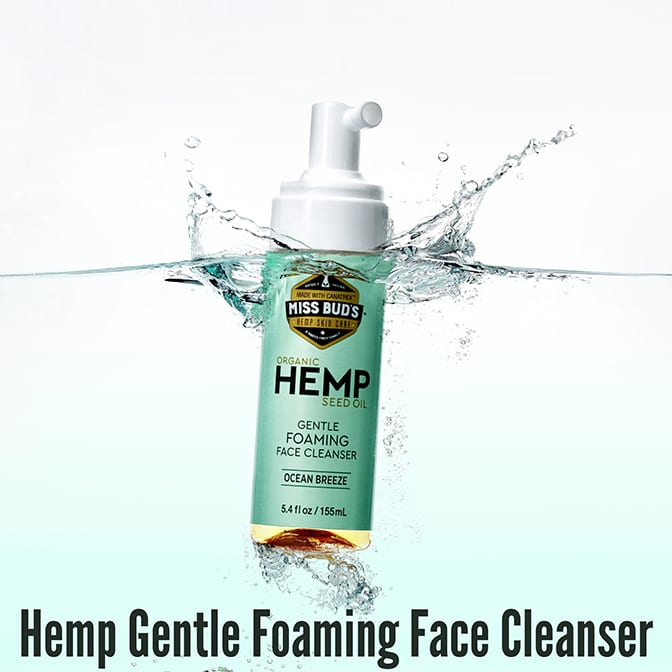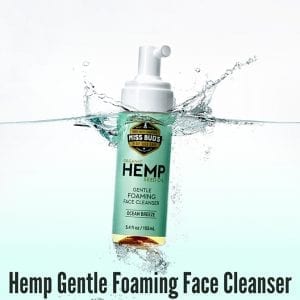 Perhaps more than any other body part, delicate skin on your face can benefit from rejuvenating, moisturizing and therapeutic ingredients in pure hemp seed oil. Miss Bud's Gentle Foaming Face Cleanser delivers a mild, non-irritating cleanse, removing dirt, oil, and makeup without drying your skin. This premium foaming face cleanser also contains Saponin, a natural skin-beautifying ingredient native to tropical regions.
Miss Bud's Gentle Foaming Face Cleanser
• Gentle formula removes dirt, oil, and makeup
• Does not dry out your skin
• Suitable for all skin types
• Refreshing Ocean Breeze scent
---
Uncle Bud's Hemp has built its reputation on creating and selling high-quality, pure, premium Hemp-derived products. Our Hemp and CBD products are lab tested to ensure purity, potency, and quality.
The CBD content in milligrams is listed on every product label. While we can ensure the purity and maximum-strength potency of our proprietary CBD oil, we make no medical or therapeutic claims on any CBD product. Uncle Bud's avoids medical or therapeutic claims in order to maintain complete integrity, transparency, and trust with our customers.
All Uncle Bud's Hemp products are proudly made in the USA.
---
Disclaimer:
UncleBudsHemp.com articles are intended to provide helpful and informative content about the benefits of Hemp Seed Oil and CBD products.  Readers are advised to do their own research and make decisions in partnership with their health care provider. Nothing you read here should be relied upon to determine a course of treatment for any medical issue. All content found on the UncleBudsHemp.com Website, including text, images, audio, or other formats were created for informational purposes only. Uncle Buds makes no claims as to the medical efficacy of any products. The site and its content are provided on an "as is" basis.