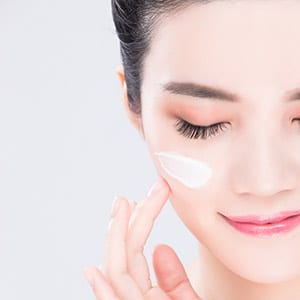 Take one glance at beauty trends and hemp is everywhere. Hemp-based beauty products have exploded in popularity. Now essentially every traditional beauty care product has a hemp-based equivalent. Face cream, foot cream, lotions, shampoo, body wash– hemp beauty products compete directly with their non-hemp counterparts in every category, but are they better?
Hemp Beauty Products – The Perfect Base for Everlasting Beauty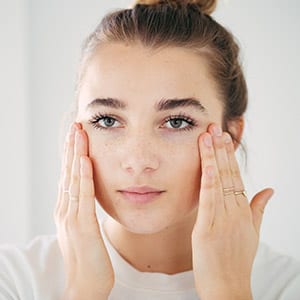 It all starts with the hemp oil, the basic ingredient in all hemp beauty products. Pure Organic Hemp Seed Oil is the botanical oil extracted from the cannabis plant. This beautiful green oil is made from cold-pressing hemp seeds and has no psychoactive properties. The THC has been removed, but hemp oil contains a unique mixture of natural plant-based compounds that combine to produce multiple therapeutic and medicinal benefits. Traditional beauty care products lack the multitude of beneficial ingredients found in hemp oil, and that makes all the difference.
Hemp Seed Oil – It's What's Inside That Counts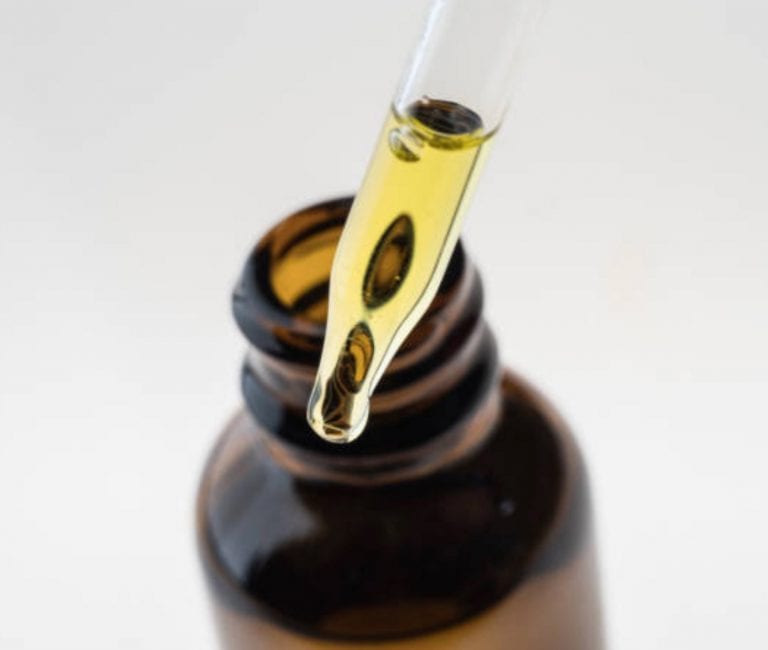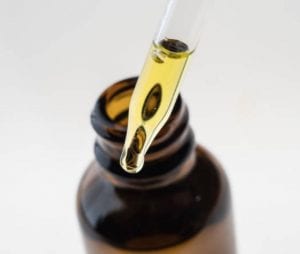 Organic hemp seed oil is full of beneficial ingredients for the skin, hair, and body. It's rich in antioxidants, vitamins, and contains all 21 known amino acids. It contains abundant nutrients, essential vitamins like A and E, and is rich in omegas and antioxidants. Hemp seed oil also contains Omega-6 fatty acids, which help hydrate and naturally restore moisture to dry skin when applied topically.
Hemp seed oil acts as an emollient to smooth rough cells on the skin's surface and moisturizes dry skin. The natural anti-inflammatory compounds in hemp seed oil make it perfect for sensitive skin. These compounds soothe skin, reduce irritation, and help balance the skin's natural oil balance to proper levels. Finally, hemp seed oil is antibacterial, hypoallergenic, and even includes some UV protectant to guard against sun exposure.
Uncle Buds Beauty Solutions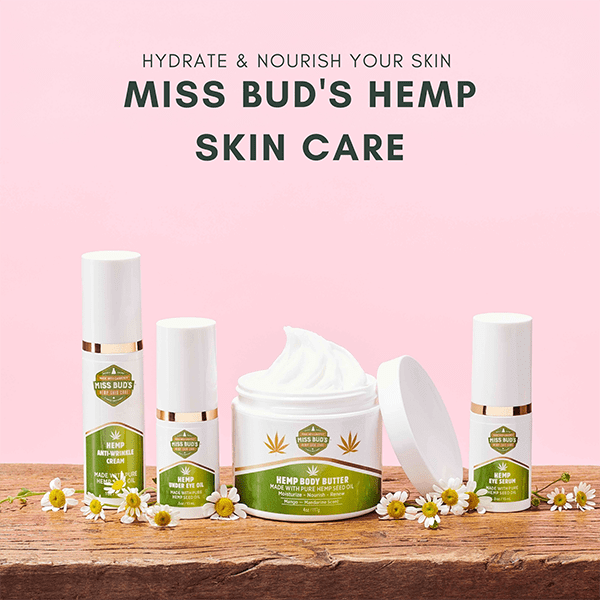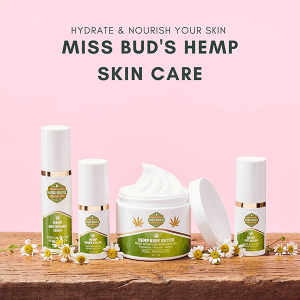 The Miss Bud's line features several unique beauty products for your perfect natural skin-care routine. Each product begins with special USDA Organic Hemp Seed Oil created by Uncle Bud's FDA-registered lab. Our specially formulated hemp oil is the most pure, potent and nutrient-rich hemp oil available.
Starting with the delicate skin of your face, Miss Bud's Hemp Oil Cream for Face Wrinkles is a potent anti-wrinkle cream scientifically formulated to reduce the appearance of fine lines and wrinkles. This premium facial cream is infused with CANATREX ™, a proprietary formula of pure organic hemp seed oil combined with other therapeutic oils and ingredients. Miss Bud's Hemp Ant-Wrinkle Cream facial cream increases skin firmness and elasticity to visibly reduce the crow's feet and facial wrinkles for a flawless look.
---
Uncle Bud's Hemp has built its reputation on creating and selling high-quality, pure, premium Hemp-derived products. Our Hemp and CBD products are lab tested to ensure purity, potency, and quality.
The CBD content in milligrams is listed on every product label. While we can ensure the purity and maximum-strength potency of our proprietary CBD oil, we make no medical or therapeutic claims on any CBD product. Uncle Bud's avoids medical or therapeutic claims in order to maintain complete integrity, transparency, and trust with our customers.
All Uncle Bud's Hemp products are proudly made in the USA.
---
Disclaimer:
UncleBudsHemp.com articles are intended to provide helpful and informative content about the benefits of Hemp Seed Oil and CBD products.  Readers are advised to do their own research and make decisions in partnership with their health care provider. Nothing you read here should be relied upon to determine a course of treatment for any medical issue. All content found on the UncleBudsHemp.com Website, including text, images, audio, or other formats were created for informational purposes only. Uncle Buds makes no claims as to the medical efficacy of any products. The site and its content are provided on an "as is" basis.