Everything you need to know about hemp creams and why they're amazing for your skin.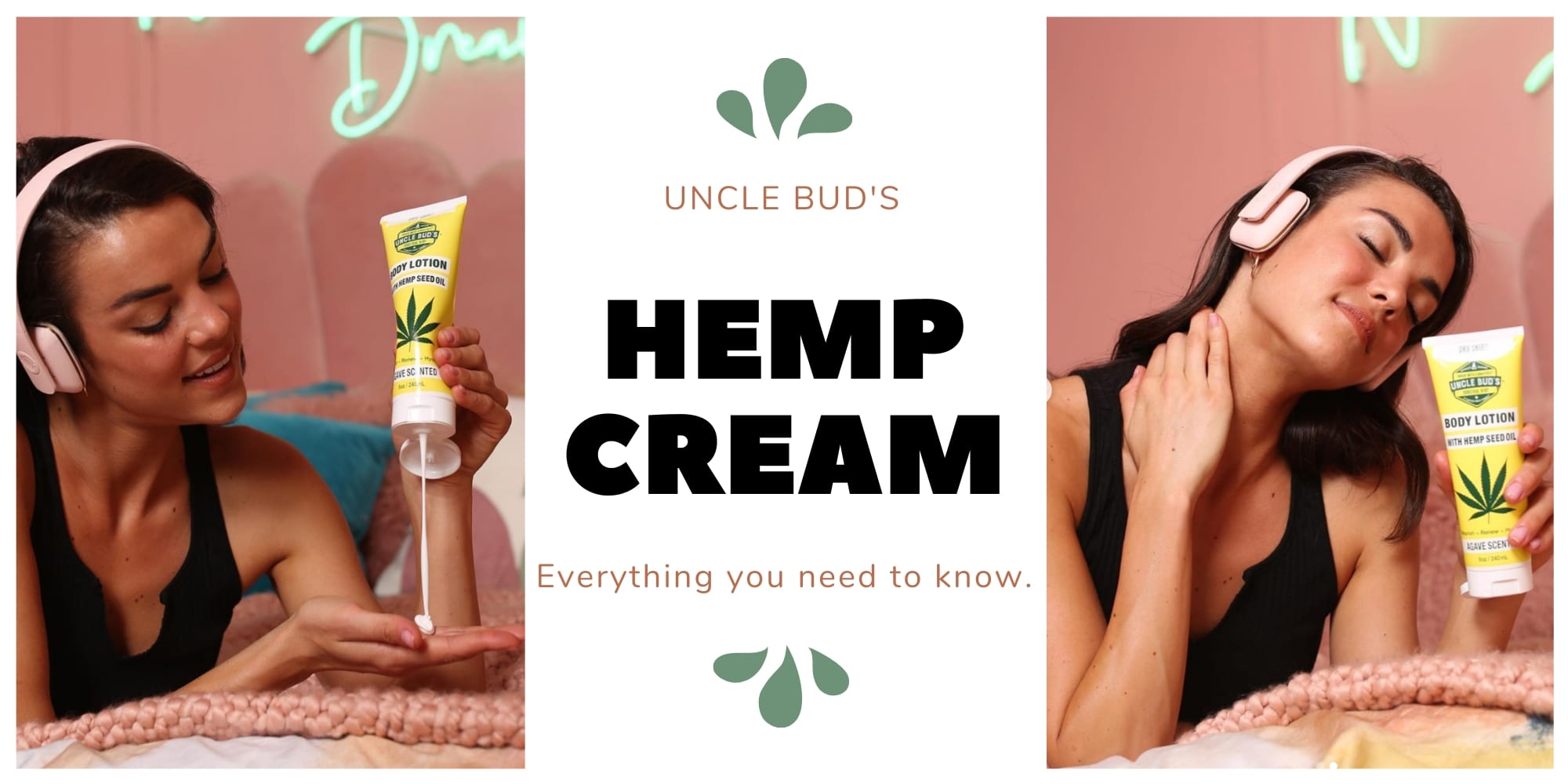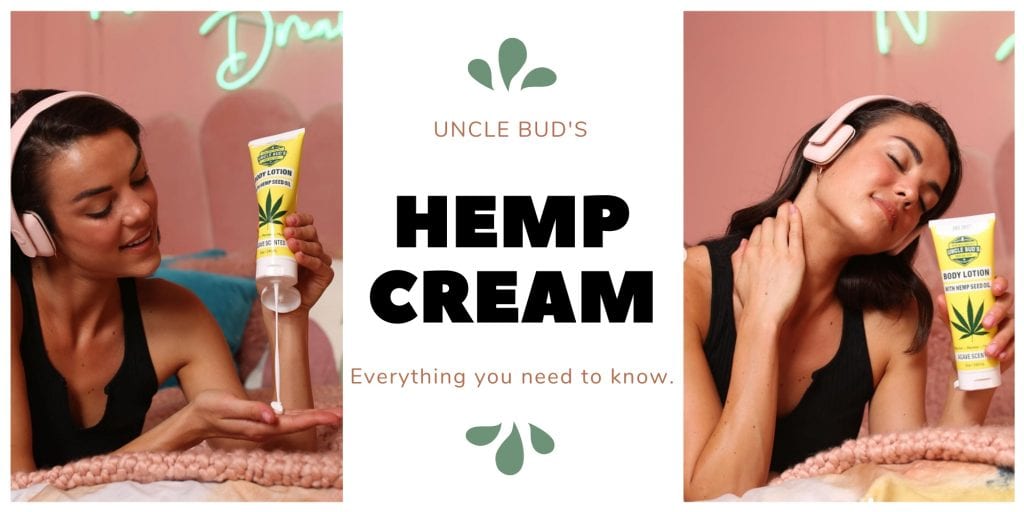 Hemp Cream vs. Regular Lotion
Regular lotions and skin creams contain various moisturizers and synthetic chemicals that are not harmful, but they are also not natural. The major difference between regular and hemp creams is the hemp oil, the basic ingredient in all hemp beauty products. Pure Organic Hemp Seed Oil is the botanical oil extracted from the cannabis plant. Hemp oil contains a unique mixture of natural plant-based compounds that combine to produce multiple therapeutic and medicinal benefits. Traditional beauty care products lack the multitude of natural ingredients found in hemp oil, and that makes all the difference.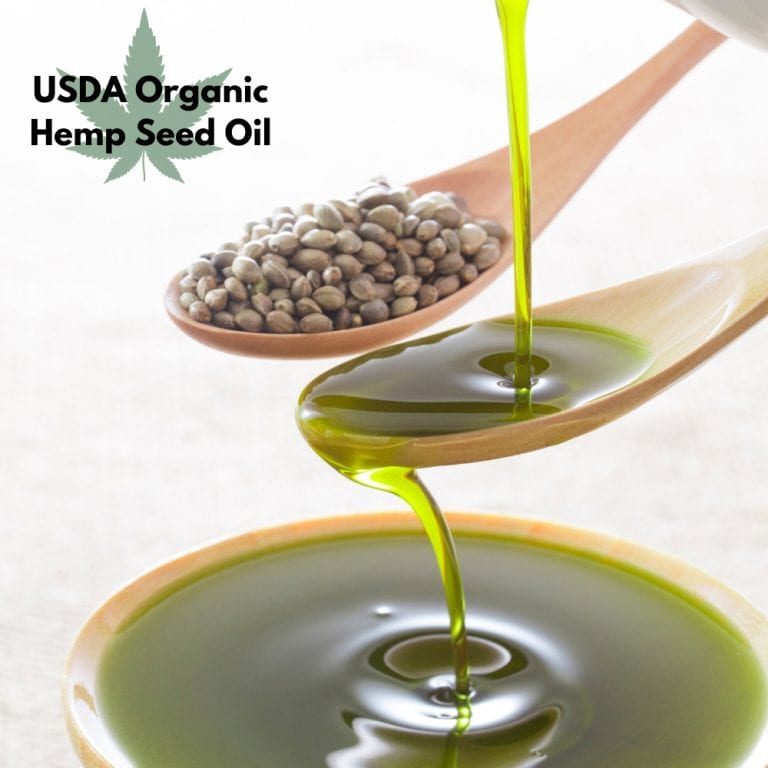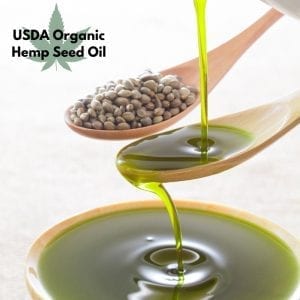 The Magic Ingredient: Hemp Seed Oil
Pure organic hemp seed oil is full of beneficial ingredients like natural moisturizers, pain-relievers, antioxidants, anti-inflammatories, and amino acids. These ingredients work together to produce multiple therapeutic effects on the human body and are especially beneficial for the skin.
Uncle Bud's products use CANATREX™, a proprietary blend of pure hemp seed oil plus other supplements, moisturizers and therapeutic ingredients. Uncle Bud's specially formulated hemp oil is the purest, potent and nutrient-rich hemp oil available. Our proprietary blend uses USDA Certified Organic Hemp Seed Oil and other premium ingredients to ensure all of our hemp-based creams and skin supplements moisturize and protect your skin like nothing else. Our hemp creams and topicals are non-greasy, fast-absorbing, Paraben-free, GMO-free and not tested on animals. All of our hemp products are made in the USA in an FDA-approved facility.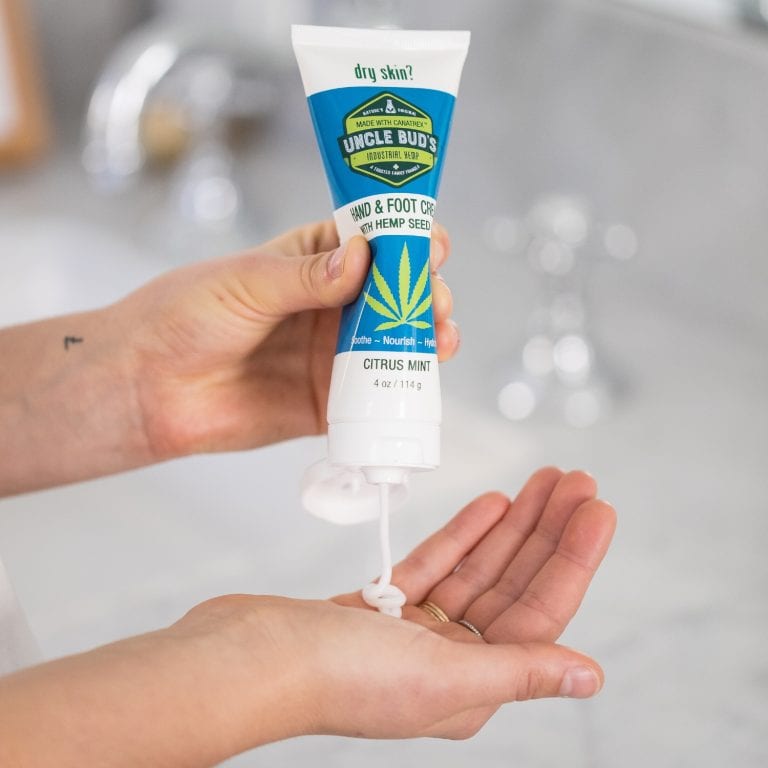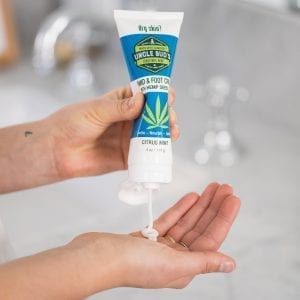 This powerful, fast-absorbing cream is specially formulated with deep-moisturizing ingredients to help soothe and restore the dry, chapped skin on hands and feet and elbows. Light citrus-mint scented.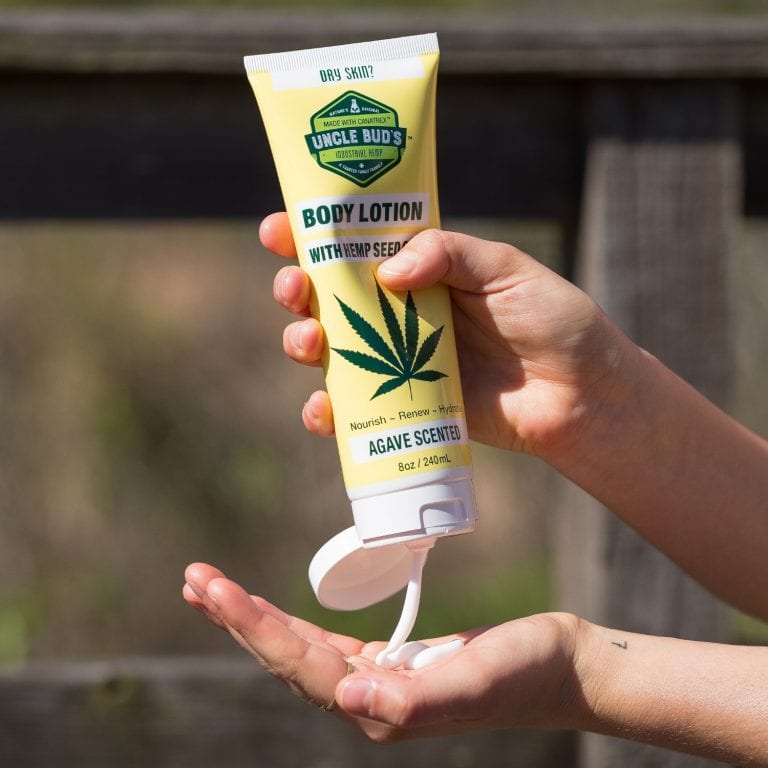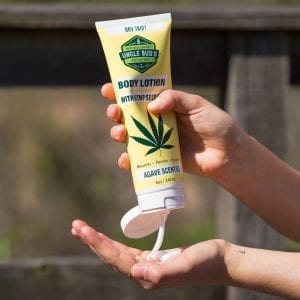 This luxurious body lotion uses our premium hemp oil blend and other revitalizing ingredients to moisturize, protect and renew your skin. Hydrate and nourish your skin with the cool scent of agave and the power of all-natural organic hemp seed oil.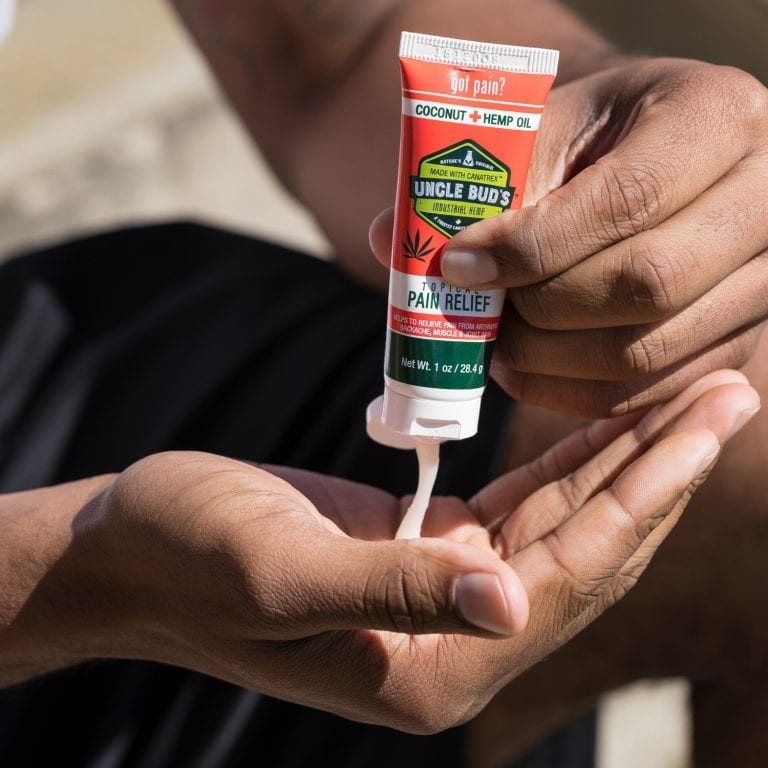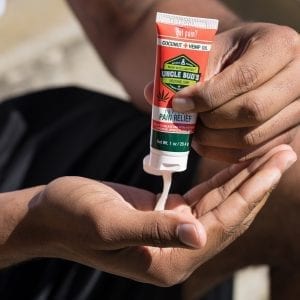 The benefits of hemp aren't limited to just your skin. This fast-acting topical pain reliever absorbs quickly and penetrates deep to combat aches & pains associated with arthritis, backaches, and muscle and joint pain. This premium coconut-scented, over-the-counter pain relief cream is completely safe to use.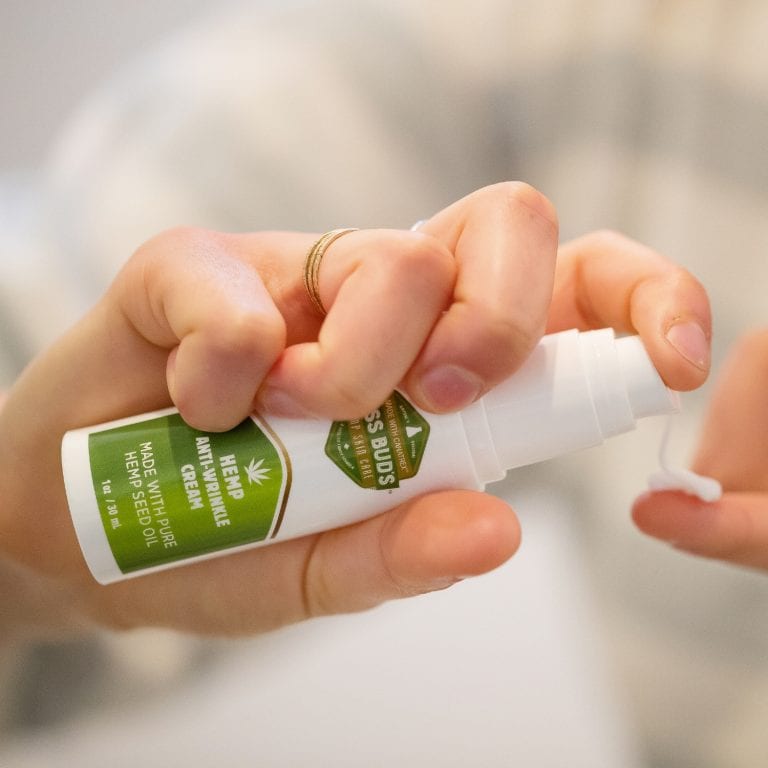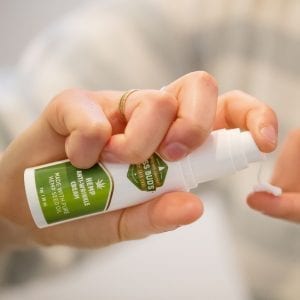 Put the restoring power of hemp seed oil to work on your fine lines and wrinkles. Our Hemp Anti-Wrinkle Cream is scientifically formulated and may help reduce the appearance of wrinkles while increasing skin firmness and elasticity. It also may help visibly reduce the appearance of crow's feet facial wrinkles for a flawless look.
---
Uncle Bud's Hemp has built its reputation on creating and selling high-quality, pure, premium Hemp-derived products. Our Hemp and CBD products are lab tested to ensure purity, potency, and quality.
The CBD content in milligrams is listed on every product label. While we can ensure the purity and maximum-strength potency of our proprietary CBD oil, we make no medical or therapeutic claims on any CBD product. Uncle Bud's avoids medical or therapeutic claims in order to maintain complete integrity, transparency, and trust with our customers.
All Uncle Bud's Hemp products are proudly made in the USA.
---
Disclaimer:
UncleBudsHemp.com articles are intended to provide helpful and informative content about the benefits of Hemp Seed Oil and CBD products.  Readers are advised to do their own research and make decisions in partnership with their health care provider. Nothing you read here should be relied upon to determine a course of treatment for any medical issue. All content found on the UncleBudsHemp.com Website, including text, images, audio, or other formats were created for informational purposes only. Uncle Buds makes no claims as to the medical efficacy of any products. The site and its content are provided on an "as is" basis.