The surprising truth about the two most famous cannabis compounds.
Table of Contents
So does CBD oil contain THC or not?
What about "Full Spectrum" CBD?
Will using CBD oil show up on a drug test?
What CBD oil product should I try?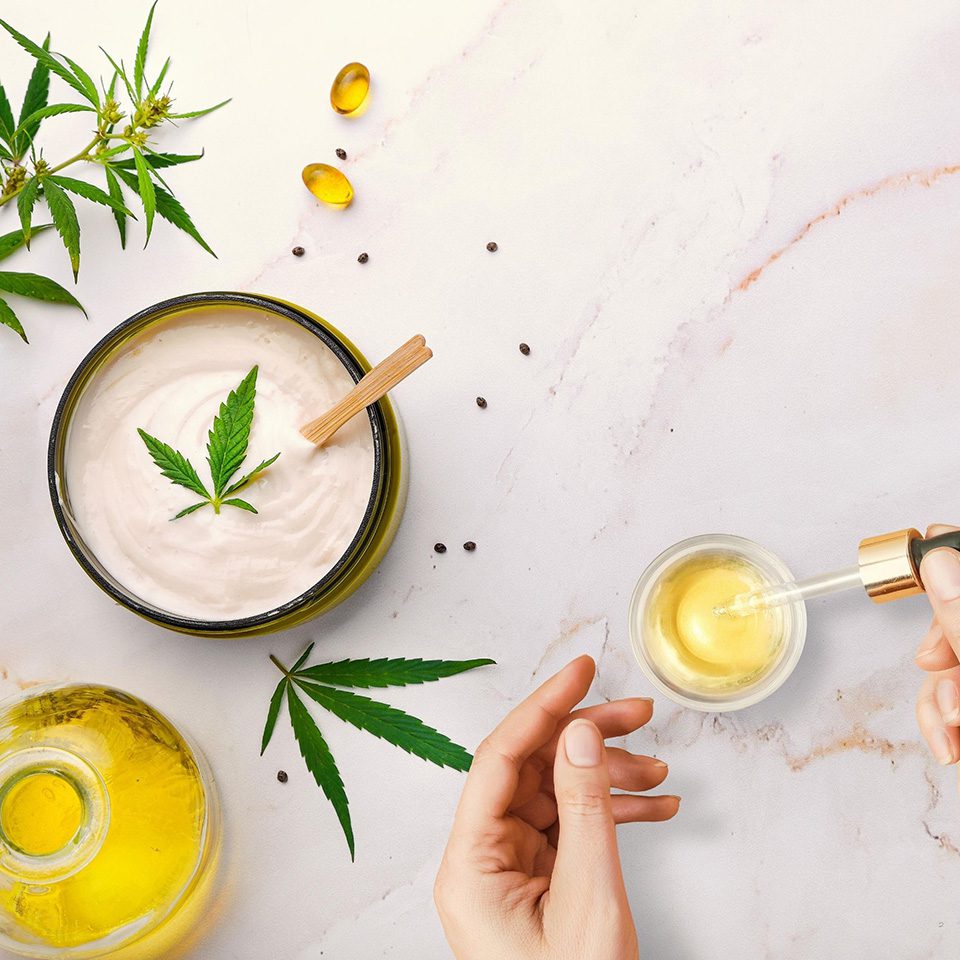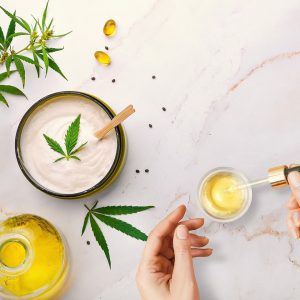 How much THC is in CBD oil?
The short answer is, almost none. Most of the time, but not always.
To clear up the confusion, it's best to go deeper and explore the relationship between the two most popular and controversial ingredients extracted from the cannabis plant.
CBD and THC are two cannabis-derived compounds known mostly by their three-letter abbreviations. They are the two compounds that swirl at the center of the hemp conversation that touches on health, wellness, and recreational marijuana use versus natural hemp therapy. Understanding what CBD and THC actually are, and where they come from, is the key to unraveling the mystery and confusion surrounding the two most popular (and misunderstood) ingredients that come from the cannabis plant.
The answer is no, but it's helpful to know more about these two cannabinoids because some CBD oils do contain THC.
The History of Hemp
The cannabis Sativa plant is full of chemical compounds and many of them have possible therapeutic applications. The medicinal properties of cannabis have been known for centuries, but only recently has the plant come to the forefront of the health and wellness community as a natural supplement with therapeutic applications, as opposed to a recreational drug without any specific health benefit. 
For decades, the cannabis plant was known only as the source of the drug marijuana. Its many other applications were overshadowed by its (usually negative) association with marijuana and drug use.
At the end of the 20th century all that began to change as modern society began to rediscover the therapeutic benefits of hemp – the strain of the cannabis plant that contains almost no THC. There are different strains of the cannabis plant species, purposely cultivated to produce differing amounts of unique compounds. These compounds are called cannabinoids. 
There are over 100 distinct cannabinoids found in the cannabis plant that can produce different physiological effects in the human body, but two of them – THC and CBD – get by far the most attention.
THC is the most (in)famous one of the two, while CBD is a popular up-and-coming supplement generating a lot of discussion in the health and wellness community. They are chemically very similar, so the obvious question everyone has is: is CBD "marijuana-lite" and can you get high from it?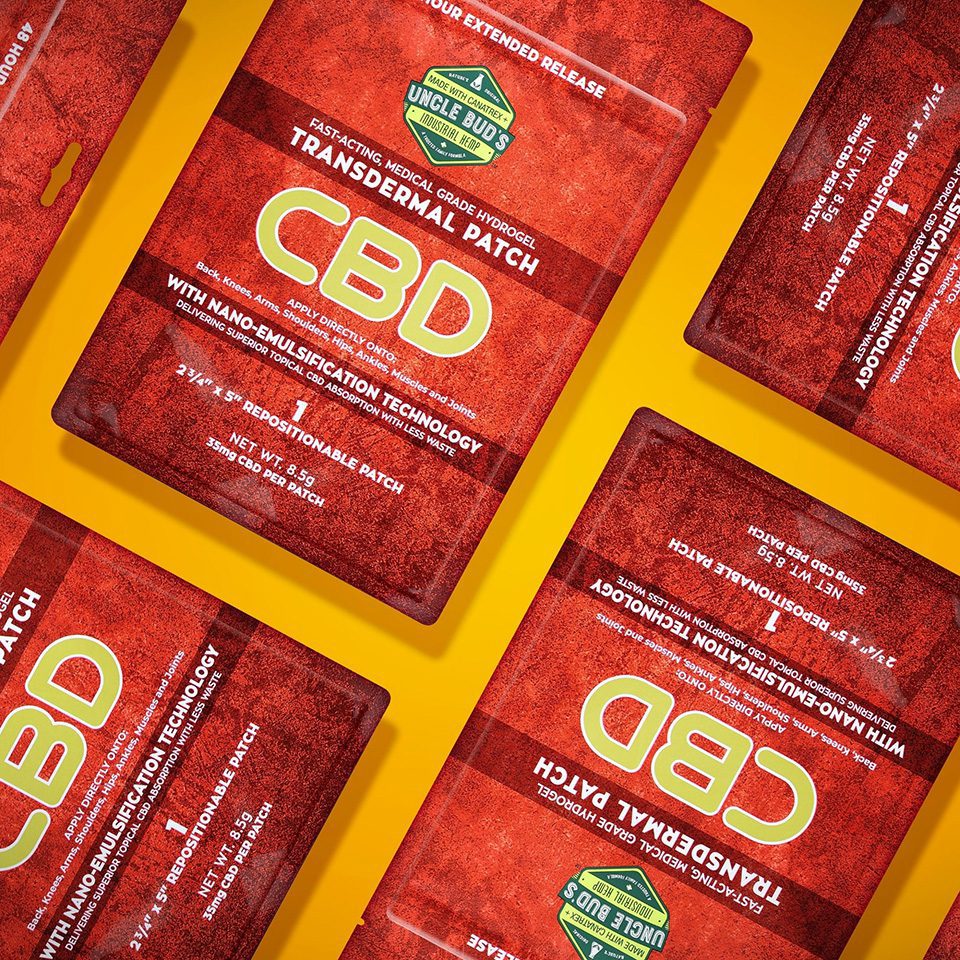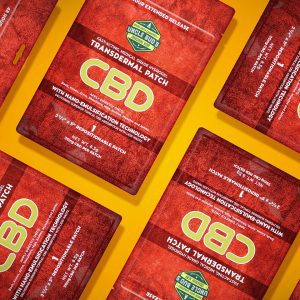 What is CBD?
CBD is an abbreviation for Cannabidiol, one of many naturally occurring compounds cannabinoids found in the cannabis plant. Botanical oil containing the cannabinoid CBD is purposely extracted and purified to produce many different kinds of products.
A multitude of therapeutic effects are informally associated with CBD and a wide variety of products contain CBD oil, but it can be difficult to find out exactly what the benefits of CBD are. This is because the U.S. Food & Drug Administration (FDA) has not approved CBD to treat any specific condition, and retailers of CBD products are reluctant to list its purported benefits.
Users of CBD are a different story. Millions of people are using CBD products and reporting a range of benefits, but until the FDA approves CBD for over-the-counter use, retailers of CBD products will hesitate to openly make therapeutic claims about the cannabinoid. One thing is certain however, CBD oil is not a psychoactive compound like THC, nor is it a milder form of marijuana. Using CBD will not result in a euphoric high and it is not used recreationally, but rather therapeutically.
So what actually are you buying when you purchase CBD oil or a CBD product? You are getting a cannabis-derived product that is chemically similar to THC but has none of the psychoactive, euphoric, or addictive properties. CBD products are used strictly as a wellness supplement, similar to how medicinal hemp products are used. You'll notice that many hemp products have a CBD version of the same product. This indicates the two products are identical, save for the presence of the single cannabinoid, CBD.
The cannabis plant can contain both THC and CBD, but the plant's genetics typically predispose it toward one or the other. In other words, cannabis plants that are bred specifically for THC potency will naturally have much lower CBD content, and vice versa. Strains of the plant cultivated to produce CBD oil have almost no THC. The marijuana strains of cannabis on the other hand are cultivated to produce very high amounts of THC, and other cannabinoids like CBD are incidental and usually low in overall percentage.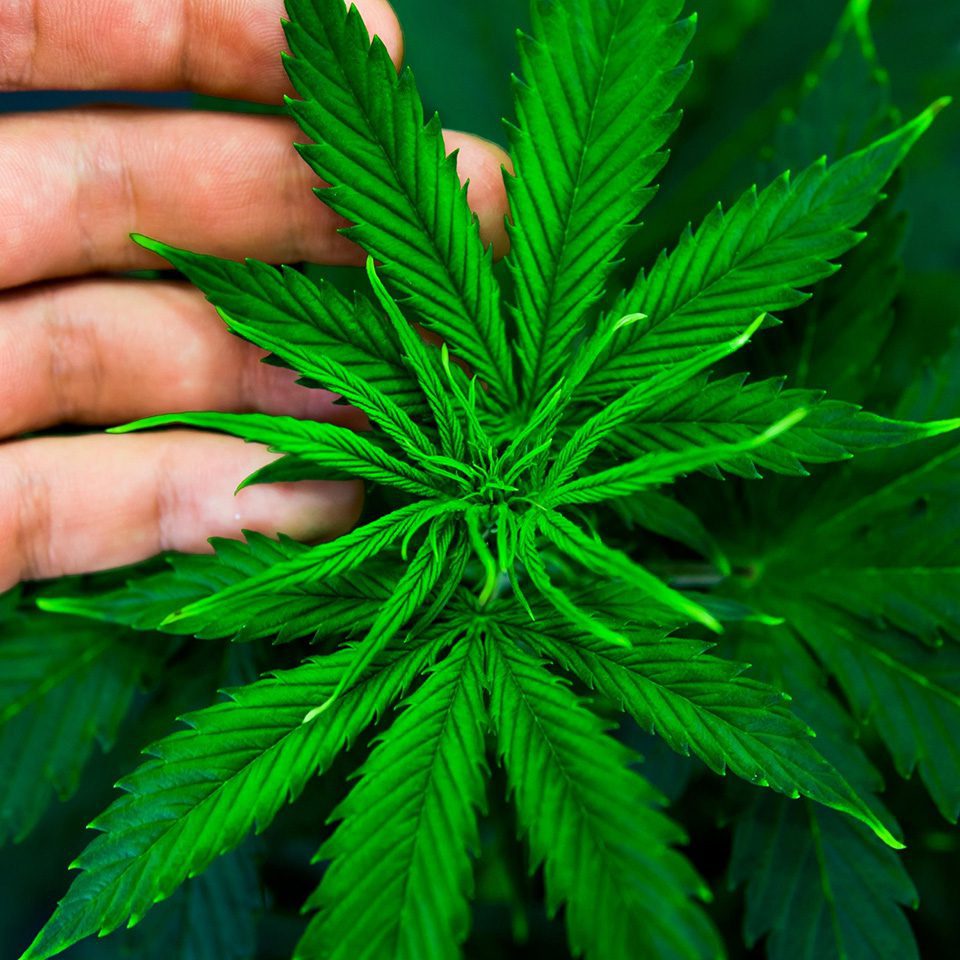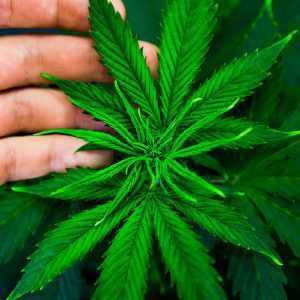 What is THC?
THC stands for Tetrahydrocannabinol. It too is a cannabinoid found in the cannabis plant and the one for which it is most famous. In high enough concentrations, THC produces mild to moderate psychoactive effects in the human brain and can cause feelings of euphoria. The marijuana strain of the cannabis plant is purposely cultivated to produce high amounts of THC, far more than the strains of the plant that produce hemp and CBD oil. When a product contains a high amount of the cannabinoid THC, it becomes a controlled substance subject to state laws.
The purpose of cultivating the marijuana strain of the cannabis plant is very different from the hemp versions of the plant. These plants are engineered by growers to produce as much THC as possible, to supply a thriving medical and recreational marijuana marketplace. Products made from the high-THC strains of cannabis are sold in state-regulated dispensaries and monitored by government agencies.
The most important distinction to make between THC and CBD is the purpose of using them. THC is purposely used for its psychoactive effects, often recreationally, and its legality varies from state to state. On the other hand, CBD oil is a wellness supplement that has no psychoactive effects. It's used for nutritional and therapeutic purposes and is completely legal to buy and use in the U.S.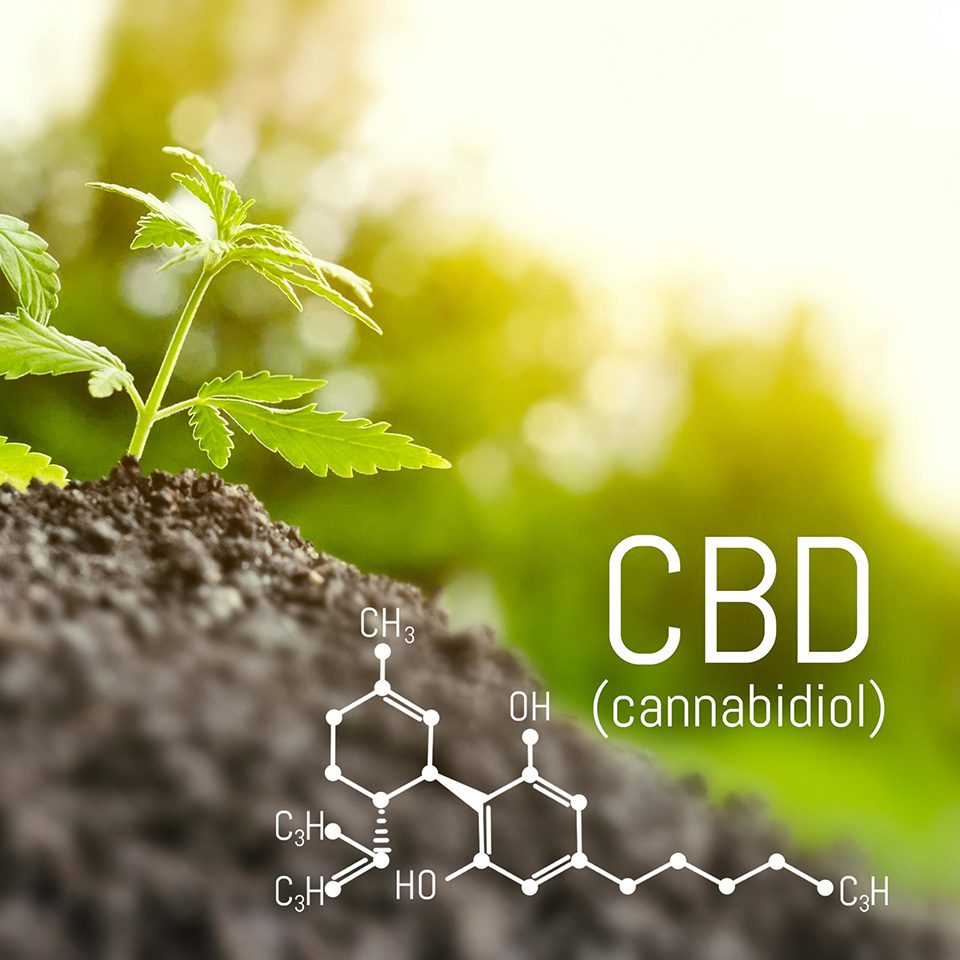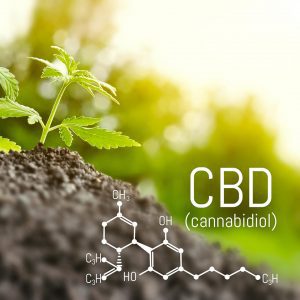 So does CBD oil contain THC or not?
The most common question about CBD oil is whether it contains THC. Related to this are questions about CBD's possible psychoactive effects and if it shows up on drug tests. The answers vary depending on a variety of factors – but nearly all products marketed as "CBD" or which use CBD oil as their primary ingredient have zero or only trace amounts of THC.
Federal laws stipulate that widely-available CBD oil must contain less than 0.3% THC to be considered legal, but there is a subclass of CBD products labeled "Full Spectrum" (more on that below) that have more THC in them. Unless the CBD product is specifically labeled as Full Spectrum, you can be fairly confident that the product you are getting contains almost no THC.
What about "Full Spectrum" CBD?
While searching or shopping for CBD products you will probably encounter a family of products called "Full Spectrum." Full Spectrum is an industry euphemism that is really saying: "This product contains some THC." Full Spectrum CBD products are usually made from THC-bearing marijuana strains of cannabis and use parts of the entire plant in order to purposely include all the naturally occurring cannabinoids, notably THC and CBD.
This means Full Spectrum CBD products do contain some amount of THC. The amount varies, but it may be enough to produce a psychoactive effect. Sometimes full-spectrum CBD products list the amount of THC in milligrams or a percentage, but you should know using any product labeled Full Spectrum will contain some THC and may possibly show up on a drug test.
The term "Full Spectrum" was created to take some of the stigmas out of purchasing a THC-bearing supplement. Full Spectrum products have significantly less THC than products openly marketing themselves as medicinal or recreational marijuana, but it gets murky when it comes to knowing exactly how much THC is in the product. Users of Full Spectrum CBD products are aware of the THC and purposely want a supplement that contains it along with CBD and other cannabinoids.
Pure CBD Oil: No THC
While some users are okay with the small amounts of THC in Full Spectrum CBD products, many customers want to ensure the CBD products they use are completely free of THC. CBD oil producers have created a pure form of hemp oil that contains CBD, but 0% THC. This THC-free hemp oil is called "Pure CBD Oil." It's made from hemp strains already low in THC and is further purified to remove any trace amounts of THC. Pure CBD Oil contains an abundance of the cannabinoid CBD but since it is THC-free, users can be confident there is no chance of accidentally receiving a trace amount of THC.
---
Ultra Strength CBD Topicals 
Subscribe and Save just

$

24.99 
/ month
CBD Sublingual Tincture 
Subscribe and Save just

$

39.99 
/ month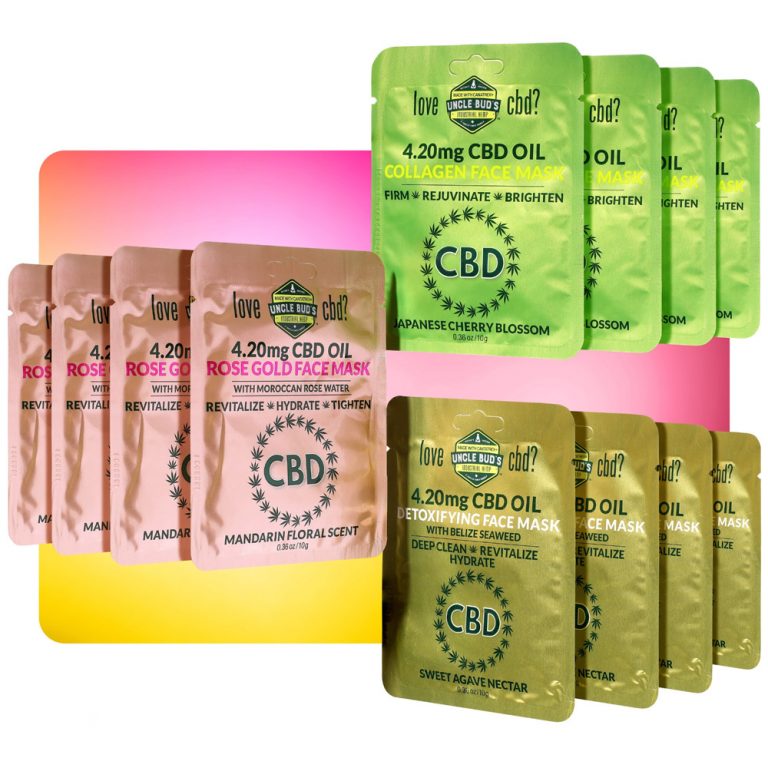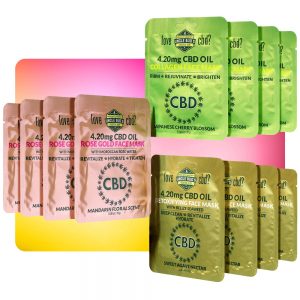 CBD Facemasks
Subscribe and Save just

$

24.99 
/ month


CBD Body Wash & Body Lotion
Subscribe and Save just $

19.99 
/ month
---
Will CBD oil show up on a drug test?
So long as you are sure the CBD oil products you are using do are not Full Spectrum, they shouldn't show up on a drug test, since the tests react to the presence of THC, specifically. Some CBD oils do contain trace amounts of THC (less than 0.3% by law), so in rare cases using CBD might lead to a positive drug test. It all depends on the product's quality and composition.
Is CBD legal?
The U.S. Food and Drug Administration (FDA) has approved THC-free strains of CBD oil for retail purchases nationwide. It can be bought by anyone without special restrictions or a prescription. However, the FDA has not approved CBD oil as an over-the-counter medication to treat any condition. It's currently classified as a nutritional supplement, but it's completely legal to buy and use, and can be found in many stores and is sold by online retailers.
Is THC legal?
Substances that contain THC are controlled substances subject to state laws. The legality of marijuana varies widely by state. Some states have complete legality of THC-bearing cannabis products, but they are sold through licensed dispensaries. Other states are more restrictive, and THC-bearing cannabis products may be illegal to purchase except for medical reasons. Check with your home state to find out the legality of marijuana and other substances with THC.

Try out Uncle Bud's CBD products and let us know how they worked for you!
What CBD oil product should I try?
That depends entirely on your individual health and wellness needs. There exists a CBD product for nearly every health, beauty, and therapeutic application you can think of. The large family of CBD products reflects a natural holistic approach to wellness. Everyone's wellness needs are different, so where to begin is really up to you.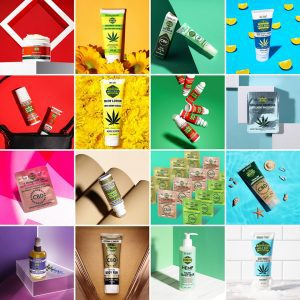 Uncle Bud's line of CBD wellness products are made exclusively with a proprietary blend of Pure CBD Oil guaranteed to contain zero THC. Every CBD product we offer uses this premium blend of THC-free pure CBD oil, including Topical Creams, Sublingual, Body wash, and even CBD Face Masks.
---
Uncle Bud's Hemp has built its reputation on creating and selling high-quality, pure, premium Hemp-derived products. Our Hemp and CBD products are lab tested to ensure purity, potency, and quality.
The CBD content in milligrams is listed on every product label. While we can ensure the purity and maximum-strength potency of our proprietary CBD oil, we make no medical or therapeutic claims on any CBD product. Uncle Bud's avoids medical or therapeutic claims in order to maintain complete integrity, transparency, and trust with our customers.
All Uncle Bud's Hemp products are proudly made in the USA.
---
Disclaimer:
UncleBudsHemp.com articles are intended to provide helpful and informative content about the benefits of Hemp Seed Oil and CBD products.  Readers are advised to do their own research and make decisions in partnership with their health care provider. Nothing you read here should be relied upon to determine a course of treatment for any medical issue. All content found on the UncleBudsHemp.com Website, including text, images, audio, or other formats were created for informational purposes only. Uncle Buds makes no claims as to the medical efficacy of any products. The site and its content are provided on an "as is" basis.