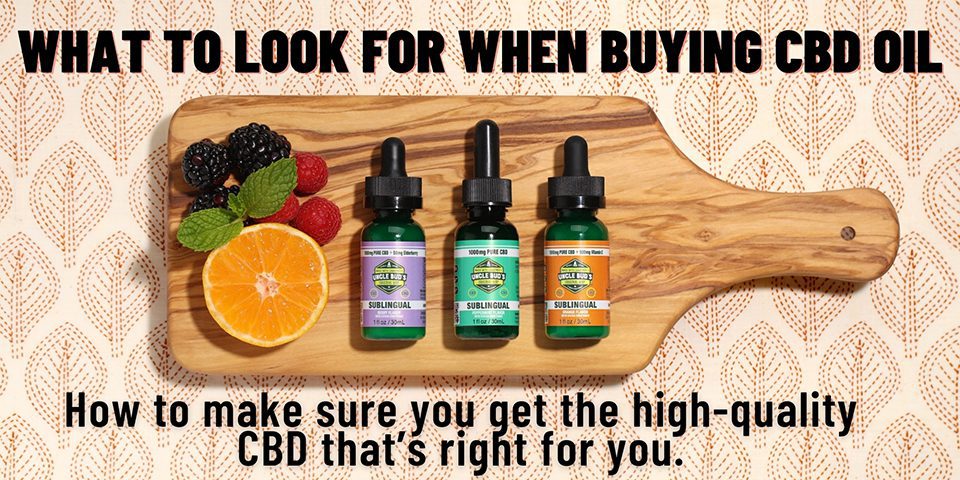 How to make sure you get the high-quality CBD that's right for you.
Table of Contents
How to Tell the Difference between High- and Low-Quality CBD Oil
What makes a good CBD oil?
Search for any CBD product on the internet and you will be met with thousands of options from hundreds of retailers. The products you find in your search will vary widely in price, purpose, and claims of effectiveness. The first thing you will notice is how big the price differences are on products that claim to be the same product. It all comes down to the quality of the CBD oil and the nature of the unregulated CBD industry. The next CBD product you buy could be made from high-quality CBD oil from a reputable lab, or it could be a cheaply made, low-quality imitation of questionable effectiveness. Knowing the difference between a good CBD oil from a bad one is important when spending your money in the popular but unregulated world of CBD.
CBD has never been more popular, yet it can be nearly impossible to know if a that CBD lip balm from a random brand is good or not. Telling the difference between a safe, high-quality product and a poor-quality CBD product isn't easy at a glance. The confusion stems from CBD's classification as a nutritional supplement by the U.S. Food & Drug Administration (FDA). The FDA classifies hemp and CBD products as nutritional supplements, which means they don't hold them to specific standards of quality, safety, or potency. The FDA also penalizes CBD producers and sellers who make medical claims about their products, since the therapeutic effects of CBD are still being studied.
Products made from hemp are not regulated by the FDA in the same way medications are. This lack of regulation is the reason why CBD products can differ greatly in quality. This is also why it's difficult to find definitive statements on the benefits or therapeutic effects of CBD.  Responsible producers and retailers of CBD products are reluctant to make therapeutic claims to customers about it. These circumstances combine to make the CBD market ripe for cheap products of dubious quality, making it all the more important to protect yourself when buying CBD. Just because someone puts a high-potency CBD label on a bottle doesn't mean the product is what it claims to be, and the market is full of cheaply made imitations claiming to be premium CBD oil products.
---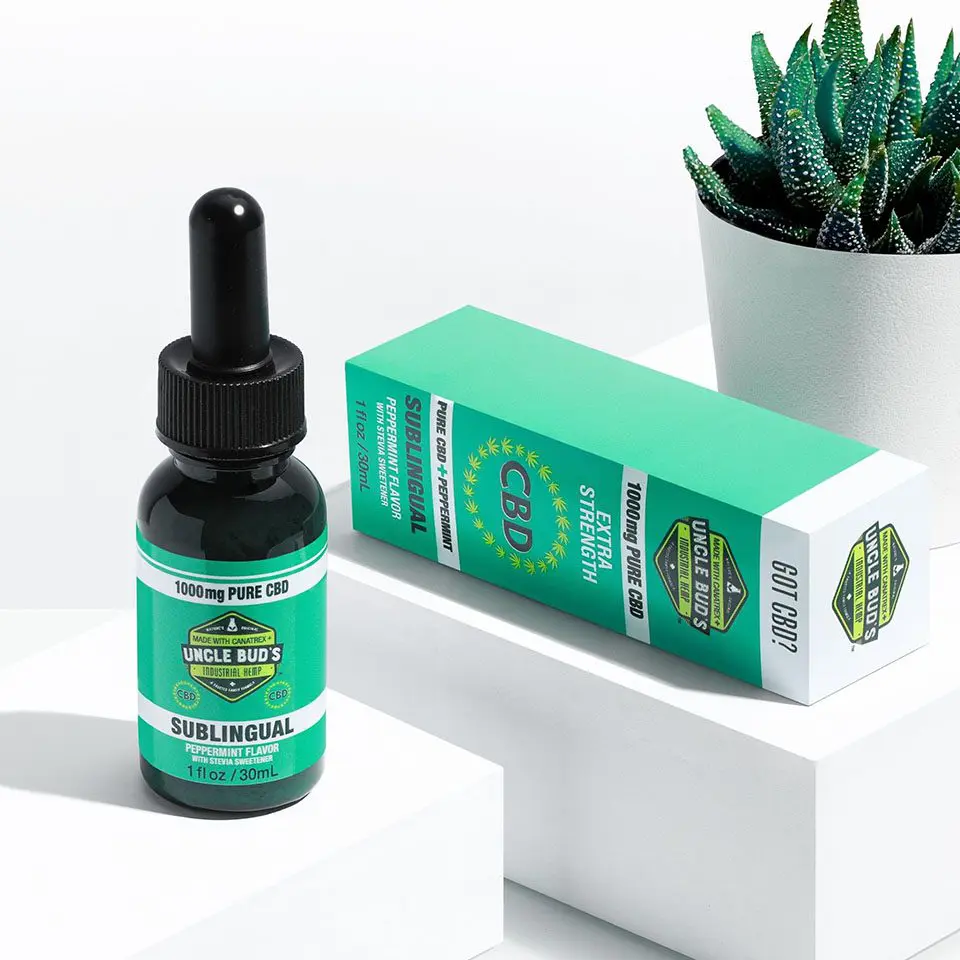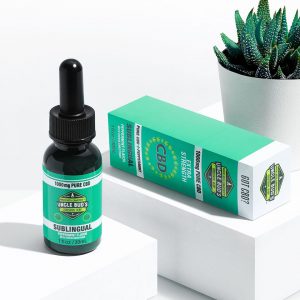 Peppermint Flavor
---
How to Tell the Difference between High- and Low-Quality CBD Oil
The unregulated CBD industry means products sold today vary widely in purity, potency, and quality. Cheap, low-quality CBD oils exist alongside high-quality CBD oils. New brands of CBD products emerge every day and they are all competing for your dollars. Poor-quality CBD is sold at low prices to make a quick buck off unsuspecting customers. Low-grade CBD oil will not offer the same benefits or potency offered by high-quality CBD oil because of a variety of factors. Cheap oils use poor quality seeds, lack potency, and cost-cutting production methods may introduce contaminants and further dilute the purity of the oil. In addition, many products are misleadingly labeled, with the most deceptive examples being simple cheap vegetable oil sold as CBD oil.
CBD oils and products  like CBD face masks should be given the same attention as other products you put on or inside your body. Because the CBD industry is unregulated, the utmost care should be given to what products you buy and which brands you use. Telling the difference between pure, high-quality CBD oil sold by trusted retailers and cheap, low-grade CBD oil from bargain sellers is difficult at first, but there are specific things you can look out for to make sure what you are getting is premium-quality, accurately-labeled and right for you.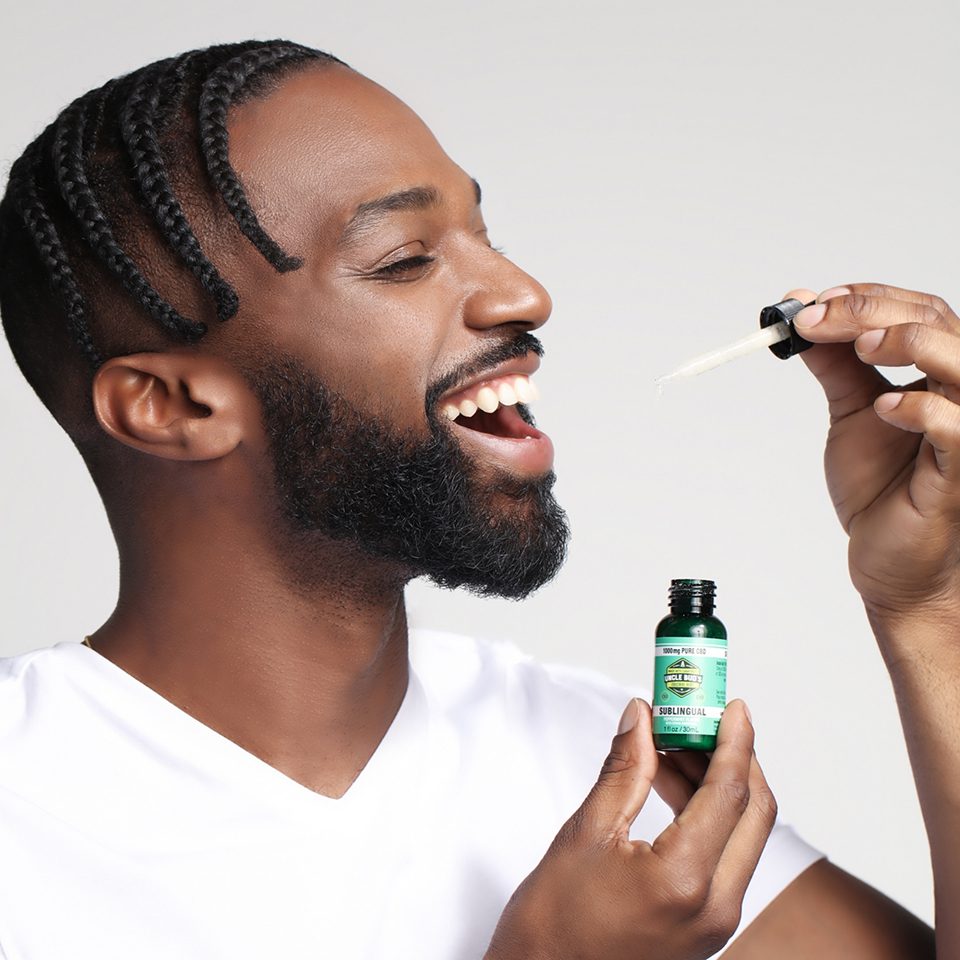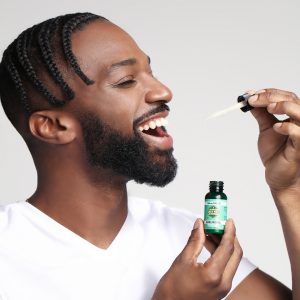 The Price Isn't Too Low
While discounts and promotions can save you money, a price that's too low is a bad sign. High-quality CBD oils aren't cheap to make, so discounts and sales will only lower the price so much. If the price of a CBD low is unusually lower than similar products, it's a good sign that it was made from inferior ingredients, or it doesn't contain very much if any, actual Cannabidiol (CBD). While you should avoid too-good-to-be-true prices, you don't need to buy the most expensive CBD oil you can find either. Look for CBD products like CBD and with reasonable prices from established brands that have good customer reviews. Shop and compare prices, as well as the amount of CBD listed in the product. Good products are usually comparable in price and avoid anything that seems unusually low.
Lists the Exact Amount of CBD on the Label
Reputable producers of CBD oil take great care in their manufacturing process and always provide accurate measurements of the CBD content in any product they make. Manufacturers of high-quality CBD oil made by will tell you exactly how much CBD you're getting right on the label. Look for either the concentration or the total number of milligrams in the bottle. Higher numbers mean a more potent product. High-quality retailers will display the CBD amounts prominently on their websites, while a low-quality product may omit the amount of CBD from the label. Compare the amounts of CBD in similar products, a higher amount in milligrams means a more potent dose of CBD. A number on a label doesn't guarantee the product is good quality, so consider the other factors as well.
---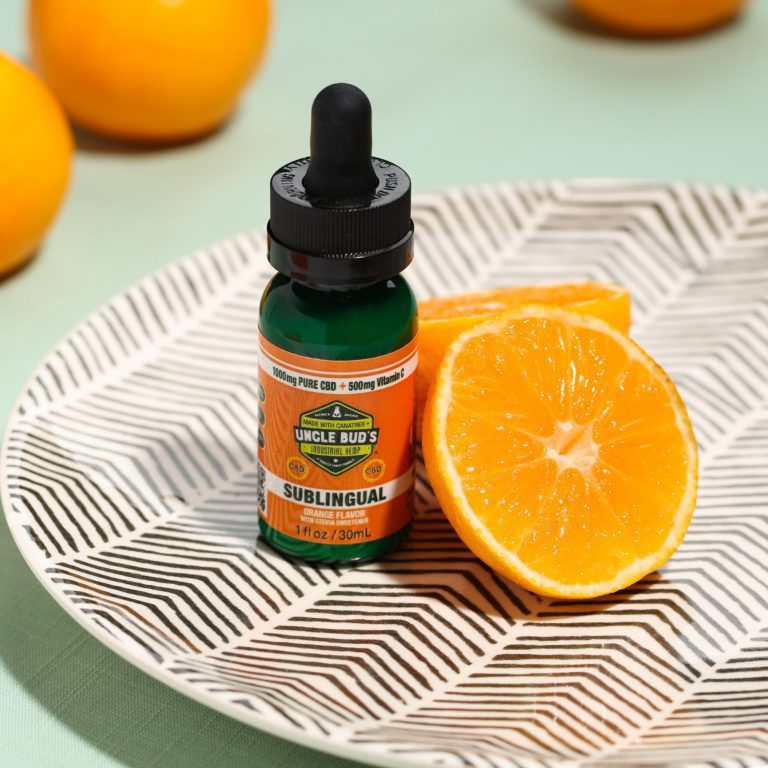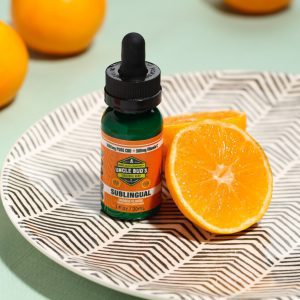 Orange Flavor
---
Independently Tested and Produced in FDA- Registered Labs
High-quality CBD oil is produced in FDA-Registered labs and the oil is verified and tested to be pure. Producers that have their products tested are eager to publish this fact and let customers know their products have the stamp of approval of independent testing agencies. Manufacturers of hemp-derived products must have their labs registered and licensed by the FDA. Producers of CBD oil who operate FDA-registered labs will usually always make this known to their customers and list this information on their websites and product marketing. Likewise, CBD producers who have had their products tested for quality and purity by independent labs will make it known to customers.
Made with Pure CBD Oil (Containing Less than 0.03% THC)
The FDA allows cannabis products containing less than 0.03% THC to be sold as nutritional supplements over-the-counter in stores and online. CBD oil products that are completely free of THC are often labeled "Pure CBD Oil", letting consumers know there is no trace of CBD in the product they are buying. Poorly controlled production processes can result in more than 0.03% THC is present in the product, however reputable producers will ensure their CBD oil is always lower than this limit or completely THC free. Premium quality CBD Oil will contain an abundance of the cannabinoid CBD but very little or no THC. Buyers of Pure CBD Oil can be confident there is no chance of accidentally receiving a trace amount of THC.
Does Not Make Medical Claims
Research on Cannabidiol as a viable therapy is ongoing, however, the FDA has not approved CBD as a medical treatment for any condition. Users are free to share their experiences, but responsible retailers avoid making bold claims about CBD's purported therapeutic benefits.  Sellers of CBD products know they cannot legally claim CBD oil treats specific medical conditions. If you encounter a seller or product that makes such direct therapeutic claims be cautious – reputable brands would never risk their reputations or penalties from the FDA in order to make a quick sale by making medical claims.
Brand Trust
After browsing a CBD product seller's website and looking at their products and reviews, you can usually get a good idea if the retailer is a competent brand that people trust. A well-functioning website, large online inventory of multiple products, and good reviews are all signs the retailer is reputable and cares about their customers and the quality of their products. Quality brands care greatly about their reputation and avoid selling low-quality products that could result in unhappy customers and negative customer reviews.  A brand that actively markets itself and its products as a premium choice, with a history of good communication with its customers, is likely a responsible seller with high-quality products you can trust.
---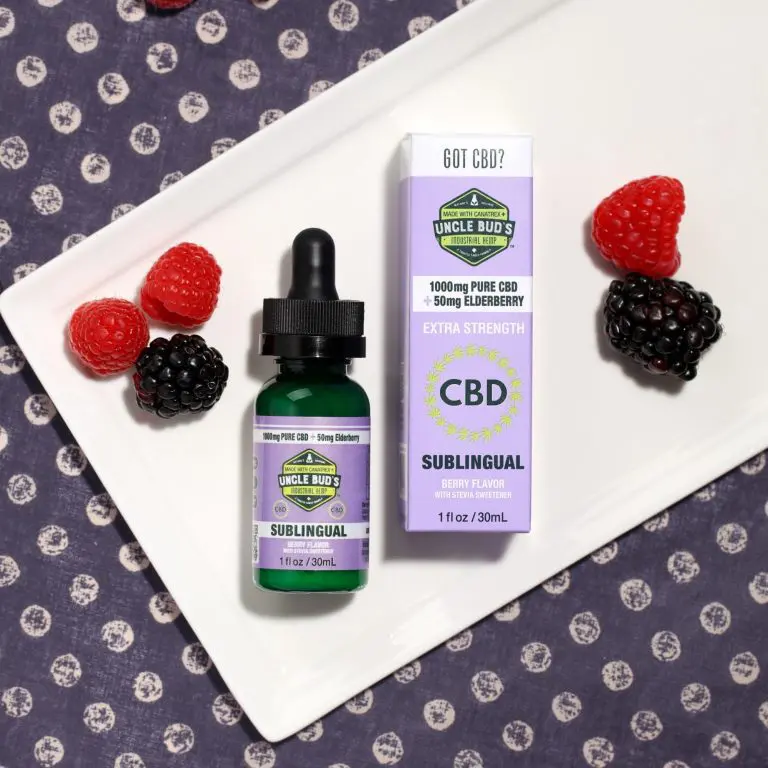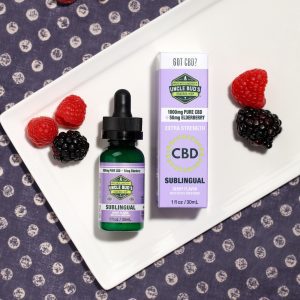 Berry Flavor
---
Uncle Buds Premium CBD
Uncle Bud's Hemp has built its reputation on creating and selling safe, pure, premium CBD oil and derived products of the highest quality. Our CBD products are produced and tested in an FDA-registered lab with guaranteed purity, potency, and quality.
Uncle Bud's Hemp products contain absolutely no THC whatsoever. Every CBD product we sell is made exclusively with a proprietary blend of Pure CBD Oil guaranteed to contain zero THC.
The CBD content in milligrams is listed on every product label. While we guarantee the purity and maximum-strength potency of our proprietary CBD oil, we make no medical or therapeutic claims on any CBD product. As a responsible, FDA-compliant Hemp and CBD retailer, Uncle Bud's avoids medical or therapeutic claims in order to maintain complete integrity, transparency, and trust with our customers.
All Uncle Bud's Hemp products are proudly made in the USA. Our products are formulated and produced in an FDA-registered facility and use premium hemp that is 100% sourced from the United States.
---
Uncle Bud's Hemp has built its reputation on creating and selling high-quality, pure, premium Hemp-derived products. Our Hemp and CBD products are lab tested to ensure purity, potency, and quality.
The CBD content in milligrams is listed on every product label. While we can ensure the purity and maximum-strength potency of our proprietary CBD oil, we make no medical or therapeutic claims on any CBD product. Uncle Bud's avoids medical or therapeutic claims in order to maintain complete integrity, transparency, and trust with our customers.
All Uncle Bud's Hemp products are proudly made in the USA.
---
Disclaimer:
UncleBudsHemp.com articles are intended to provide helpful and informative content about the benefits of Hemp Seed Oil and CBD products.  Readers are advised to do their own research and make decisions in partnership with their health care provider. Nothing you read here should be relied upon to determine a course of treatment for any medical issue. All content found on the UncleBudsHemp.com Website, including text, images, audio, or other formats were created for informational purposes only. Uncle Buds makes no claims as to the medical efficacy of any products. The site and its content are provided on an "as is" basis.