Two holiday hemp gift packs that are always in season!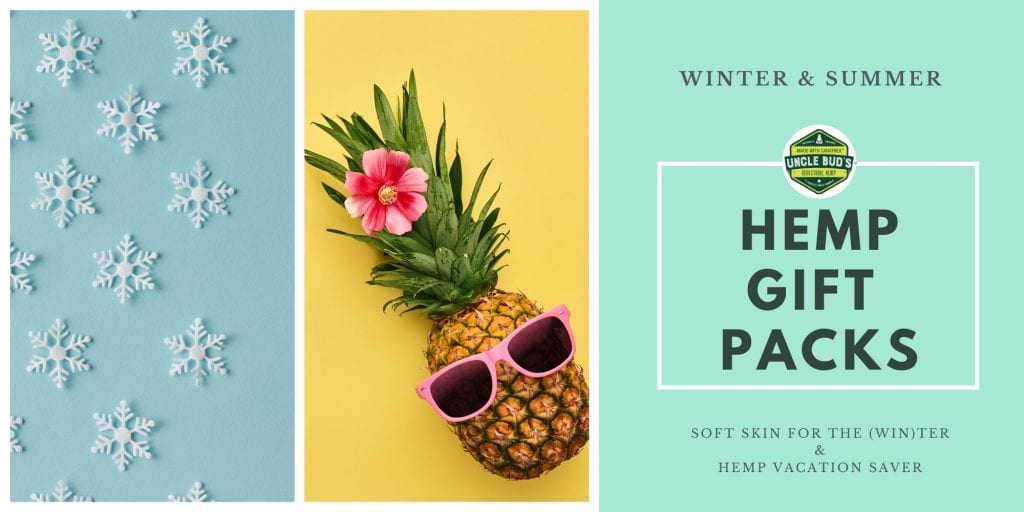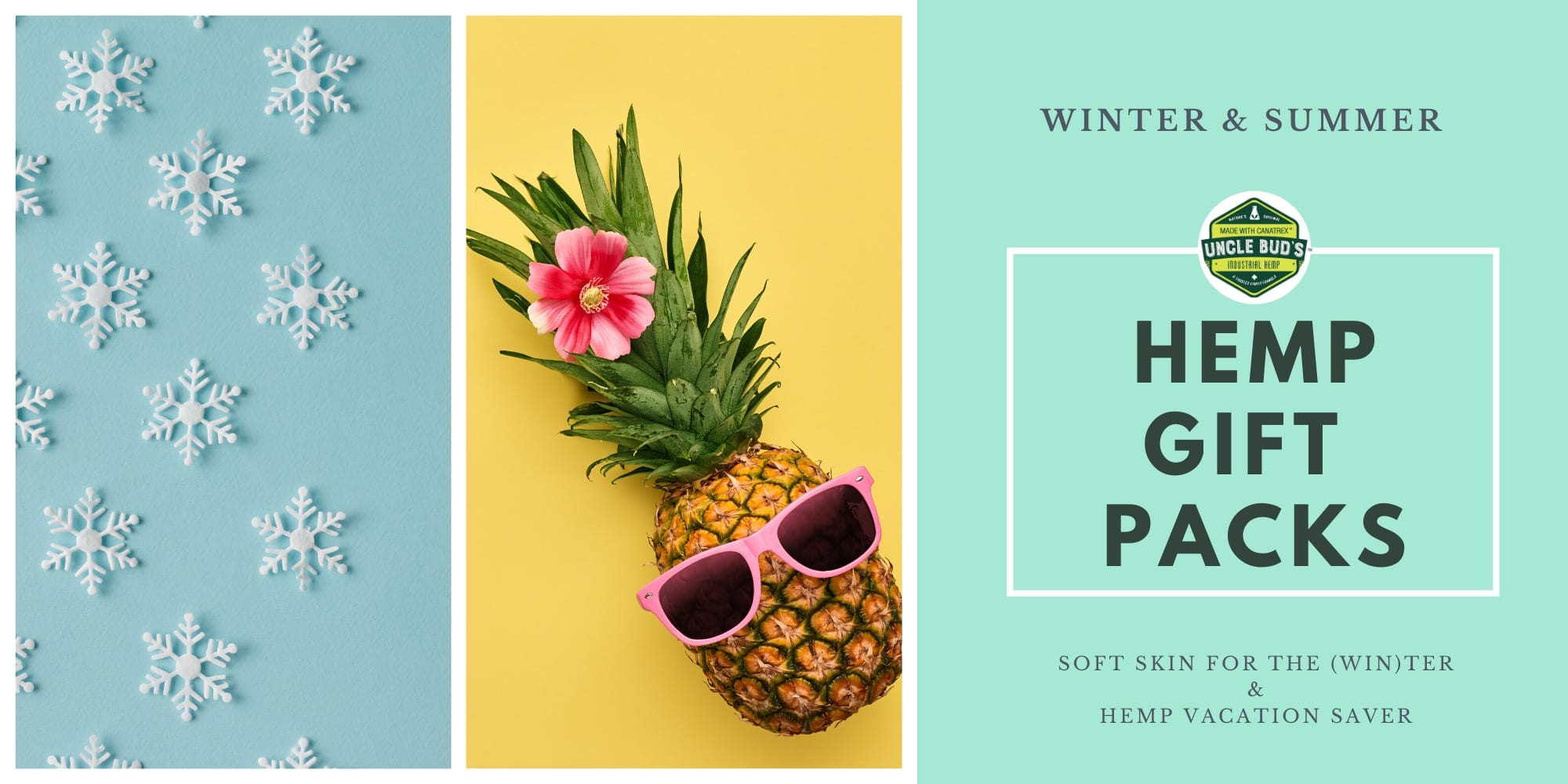 The holidays are here which means you're probably up to your earmuffs in Winter weather. Winter means cold days and chilly winds that can dry and chap your skin like nothing else. It also means Summer is not too far away, which can be just as hard on your skin. We've got you covered, whatever the season, with two festive hemp-infused gift packs just in time for the holidays.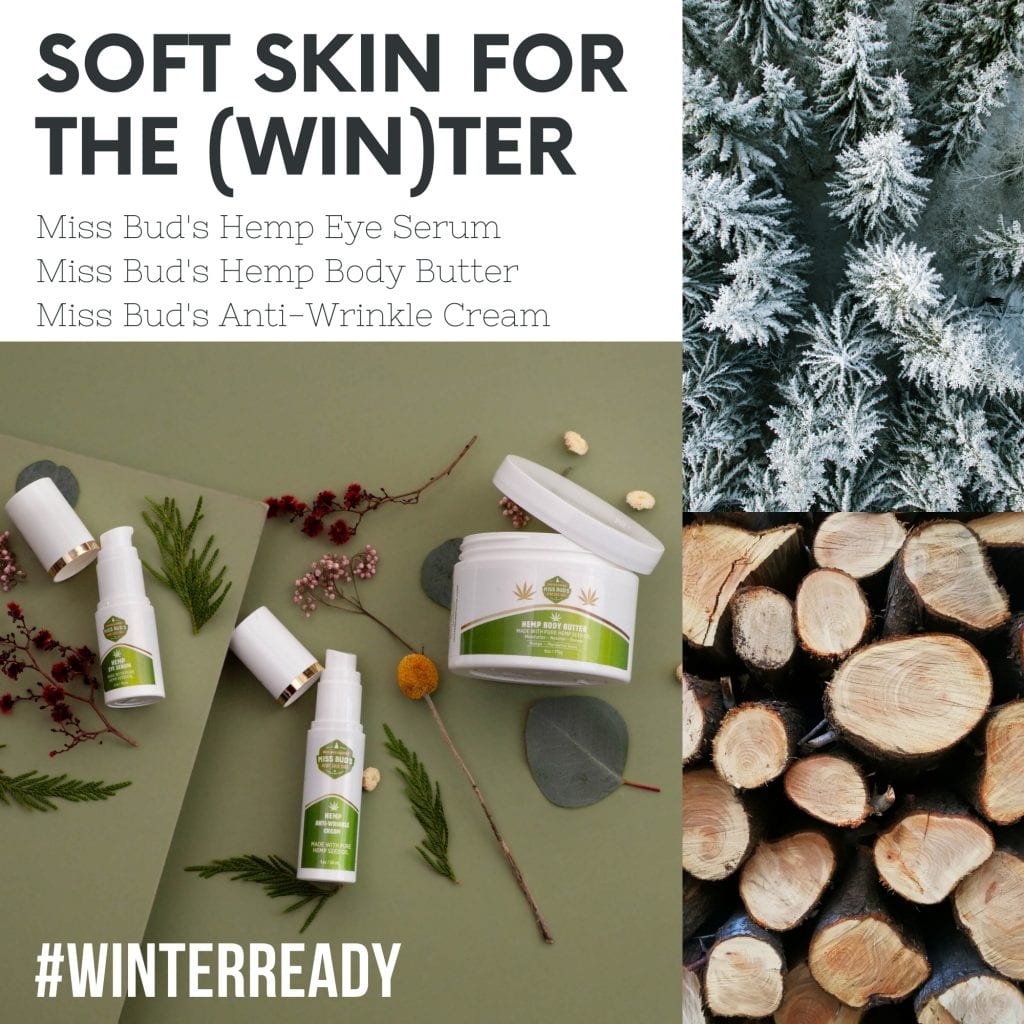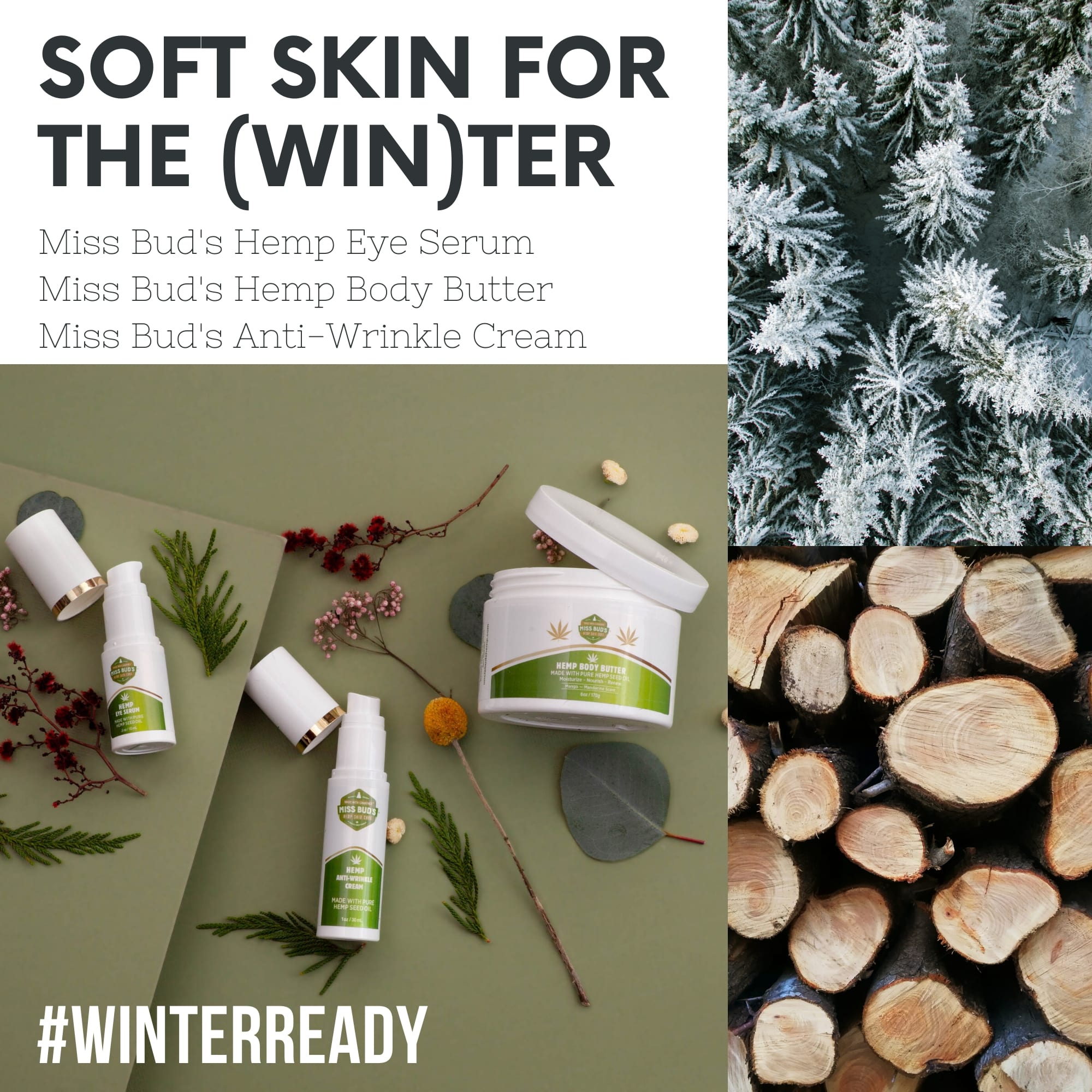 WINTER
Soft Skin for the Win(ter) Gift Pack
Say goodbye to chapped and dry skin caused by chilly winter weather. This wondrous winter gift pack has every part of you protected with our proprietary blend of pure hemp seed oil. Using a Gentle formula for all skin types, these Miss Bud's hemp skin products offer deep hydration and advance moisturizing.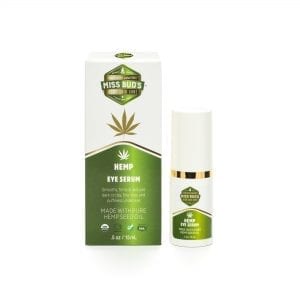 Ingredients that help to firm and tighten skin
May help visibly reduce dark circles and puffiness under eyes
May help reduce wrinkles and slow aging skin
Helps to increase skin firmness and elasticity
Prevent and renew dry, damaged skin
Wonderful mango-mandarin scent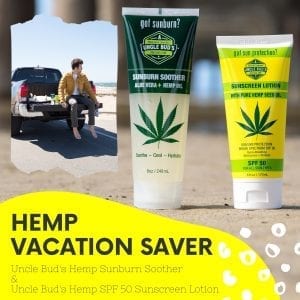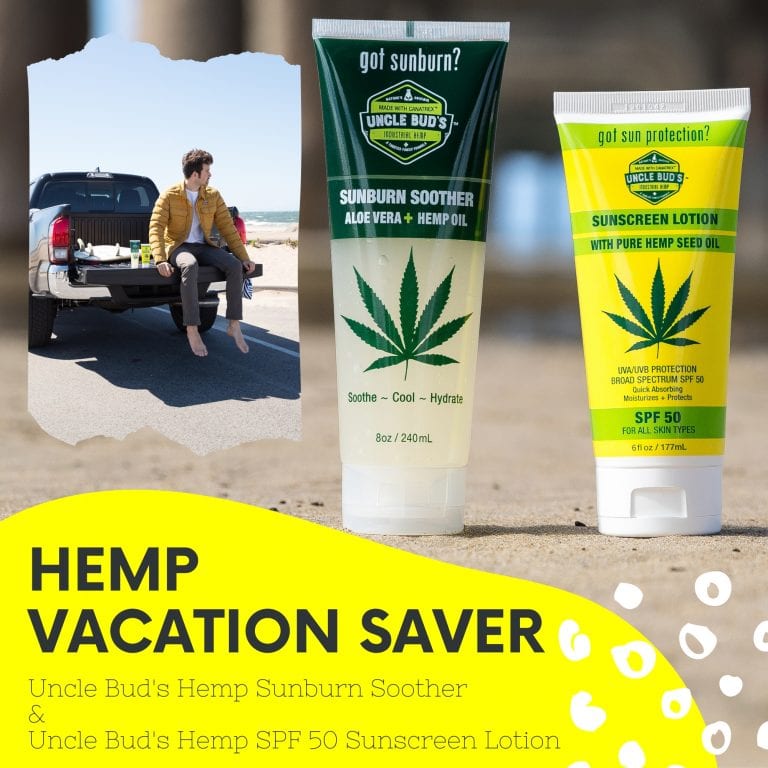 SUMMER
If the winter weather has got you down don't despair, sunny days are ahead and so is summer vacation. Summer sun exposure is harder on your skin than even winter cold, so when the real heat hits, be ready with this spectacular gift set. It contains hemp-oil infused sunscreen lotion to protect and moisturize, plus sunburn soother to heal and rejuvenate sun-exposed skin.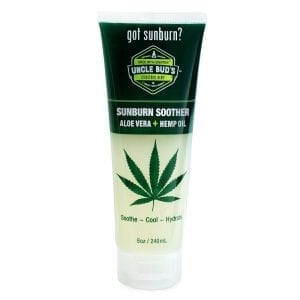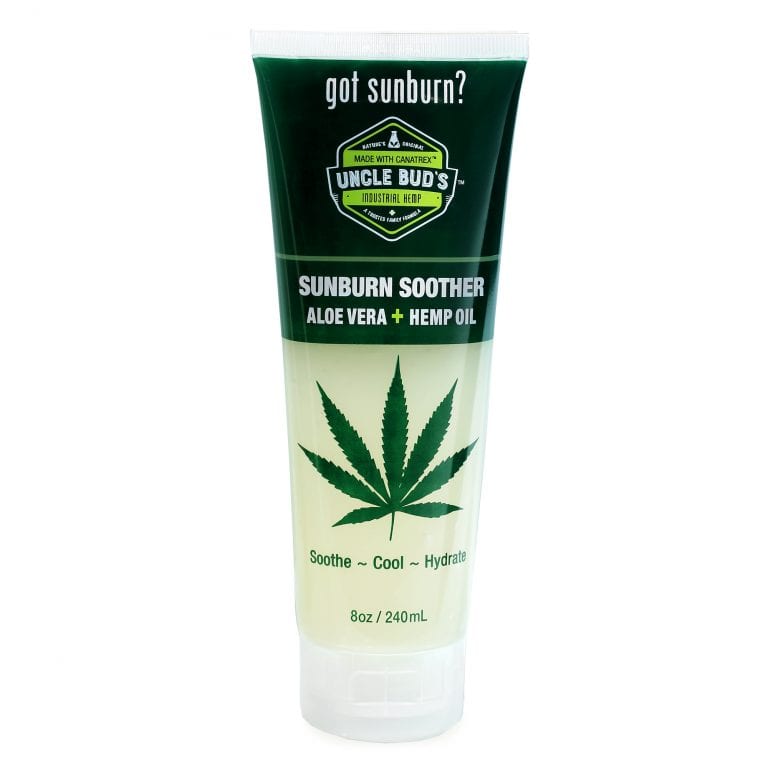 Quick and calming sunburn relief
Moisturizes and soothes the skin
Helps relieve uncomfortable skin irritations such as Minor Burns, Insect Bites, Windburn, and Dry Skin
Quick absorbing, unscented and non-sticky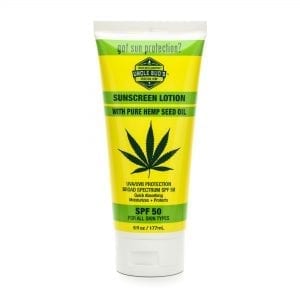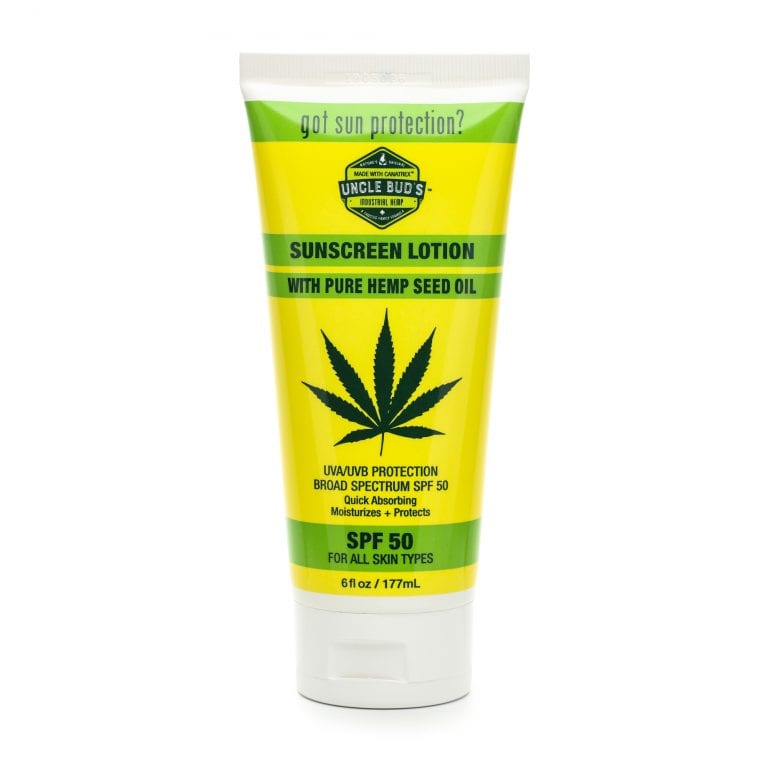 Helps prevent sunburn with a high SPF 50 broad spectrum
Moisturizes while providing high protection against sun
Hemp-based formula helps slow skin aging
Quick absorbing and non-greasy
---
Uncle Bud's Hemp has built its reputation on creating and selling high-quality, pure, premium Hemp-derived products. Our Hemp and CBD products are lab tested to ensure purity, potency, and quality.
The CBD content in milligrams is listed on every product label. While we can ensure the purity and maximum-strength potency of our proprietary CBD oil, we make no medical or therapeutic claims on any CBD product. Uncle Bud's avoids medical or therapeutic claims in order to maintain complete integrity, transparency, and trust with our customers.
All Uncle Bud's Hemp products are proudly made in the USA.
---
Disclaimer:
UncleBudsHemp.com articles are intended to provide helpful and informative content about the benefits of Hemp Seed Oil and CBD products.  Readers are advised to do their own research and make decisions in partnership with their health care provider. Nothing you read here should be relied upon to determine a course of treatment for any medical issue. All content found on the UncleBudsHemp.com Website, including text, images, audio, or other formats were created for informational purposes only. Uncle Buds makes no claims as to the medical efficacy of any products. The site and its content are provided on an "as is" basis.