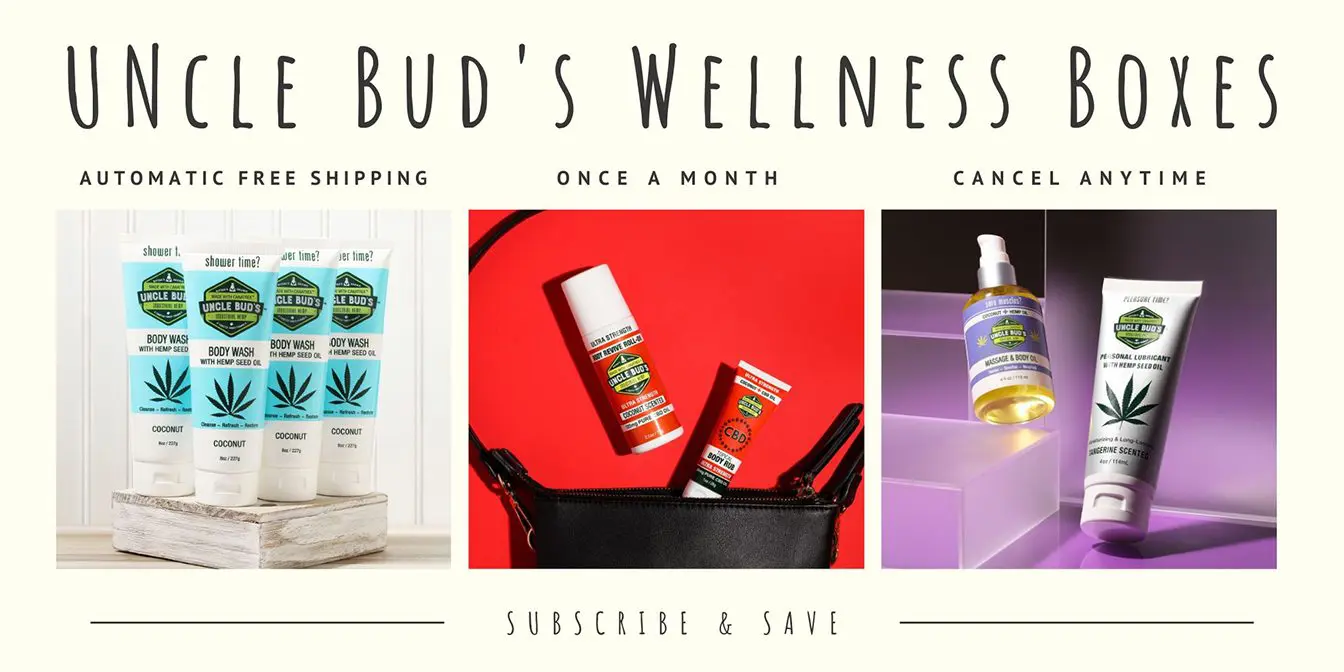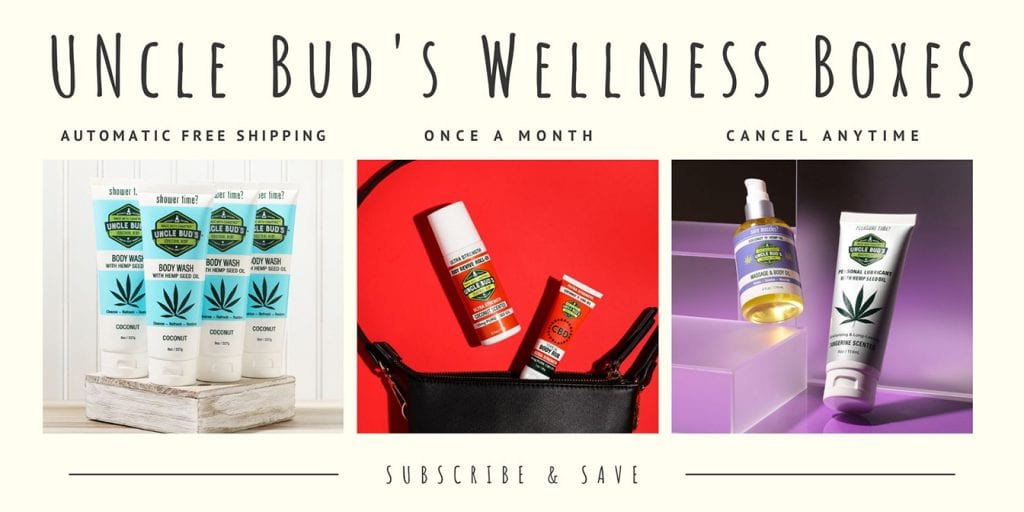 Your favorite Hemp & CBD products – delivered to your door every month.
Uncle Bud's Hemp is pleased to announce an exciting new way to get your favorite Hemp and CBD essentials at big discounts. Now you can get our most popular products delivered to your home every month with free shipping. Introducing Uncle Bud's Wellness Boxes!
Wellness Boxes are handcrafted boxes featuring our most popular products discounted for a monthly subscription and delivered for free. From CBD eye serum to hemp lube, you can choose the Hemp and CBD products you use most and they will be delivered to your doorstep. You'll save money on the products you like most and can cancel any time.
Take a look at Uncle Bud's complete line of new wellness boxes and choose your favorite here:

https://www.unclebudshemp.com/product-category/subscription-boxes/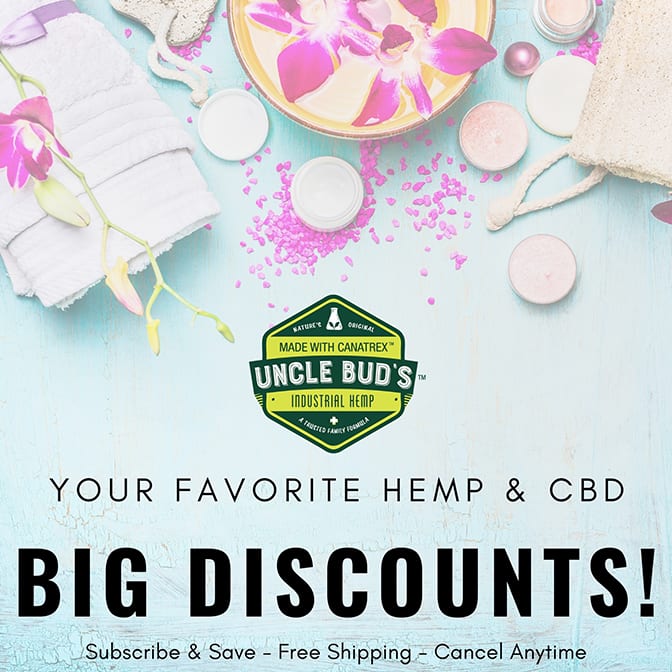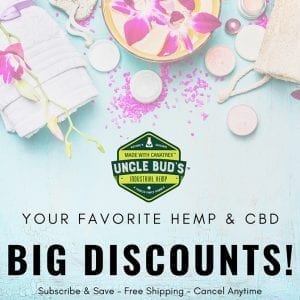 Subscribe and Save!
We created Uncle Bud's Wellness Boxes in response to customers who had favorite Hemp and CBD products they use regularly. With a monthly subscription, Wellness Boxes allows those customers to get the products they use most delivered regularly while saving money on shipping and getting a discount. If you have a favorite Uncle Buds product you use regularly and hate running out of – then wellness boxes are perfect for you.
Here are a few of our new Wellness Boxes featuring some of our most popular products: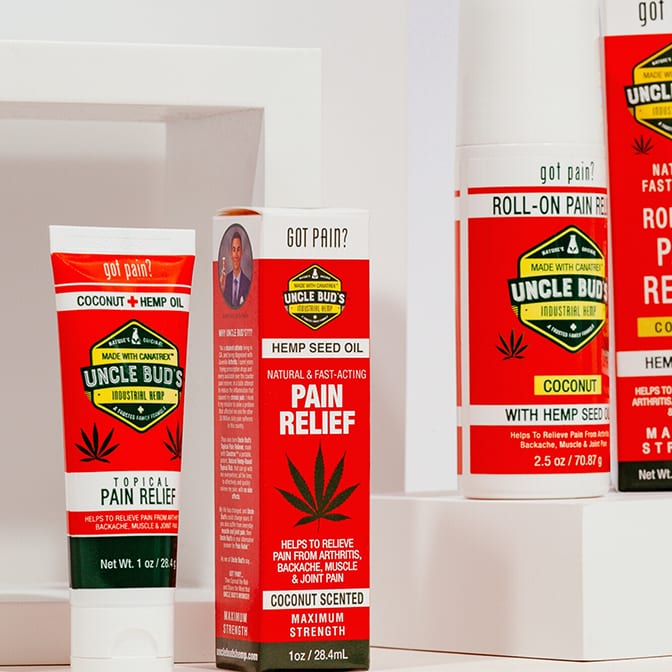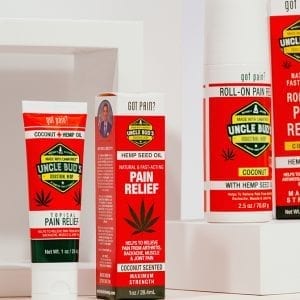 SAVE OVER 25%
Our ever-popular hemp pain relief topicals work or your money back. The Pain Relief Wellness Box contains 1 Uncle Bud's Hemp Topical Pain Relief Cream and 1 Uncle Bud's Roll-On Pain Relief – both with a wonderful coconut scent.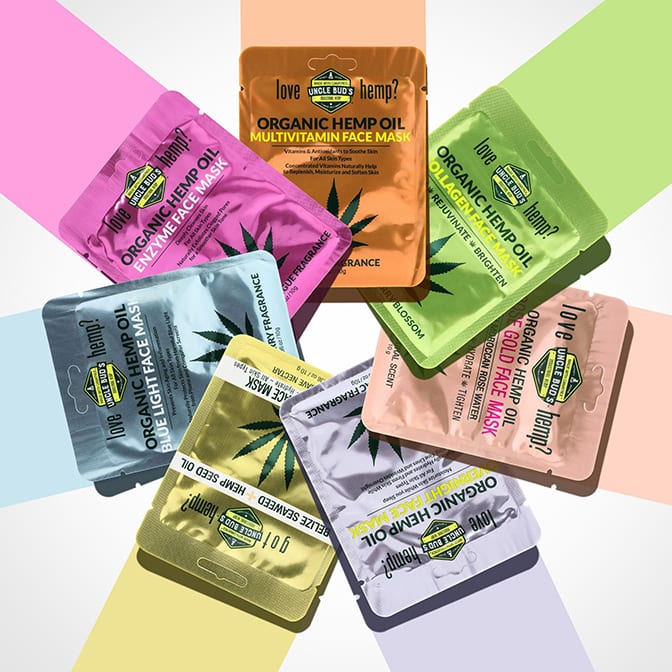 SAVE OVER 23%
The Hemp Face Mask wellness box features all seven of our premium hemp beauty masks. It includes 7 masks, 1 of each kind including Collagen, Rose Gold, Detoxifying, Blue Light, Overnight, Multivitamin and Enzyme.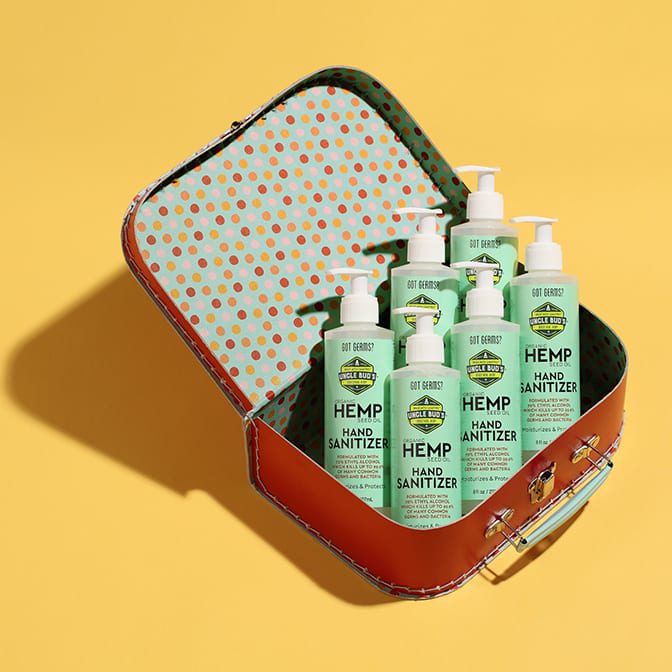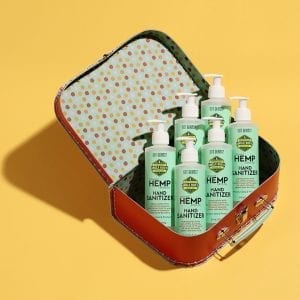 IN STOCK NOW – MADE AND SHIPPED IN THE USA
Everyone is buying hand sanitizer in bulk these days, so we created a Wellness Box containing 6 bottles of our best-selling hemp hand sanitizer. Our FDA-registered sanitizer contains CDC-recommended 70% ethyl alcohol and kills harmful germs and bacteria without drying out your hands.
---
Uncle Bud's Hemp has built its reputation on creating and selling high-quality, pure, premium Hemp-derived products. Our Hemp and CBD products are lab tested to ensure purity, potency, and quality.
The CBD content in milligrams is listed on every product label. While we can ensure the purity and maximum-strength potency of our proprietary CBD oil, we make no medical or therapeutic claims on any CBD product. Uncle Bud's avoids medical or therapeutic claims in order to maintain complete integrity, transparency, and trust with our customers.
All Uncle Bud's Hemp products are proudly made in the USA.
---
Disclaimer:
UncleBudsHemp.com articles are intended to provide helpful and informative content about the benefits of Hemp Seed Oil and CBD products.  Readers are advised to do their own research and make decisions in partnership with their health care provider. Nothing you read here should be relied upon to determine a course of treatment for any medical issue. All content found on the UncleBudsHemp.com Website, including text, images, audio, or other formats were created for informational purposes only. Uncle Buds makes no claims as to the medical efficacy of any products. The site and its content are provided on an "as is" basis.