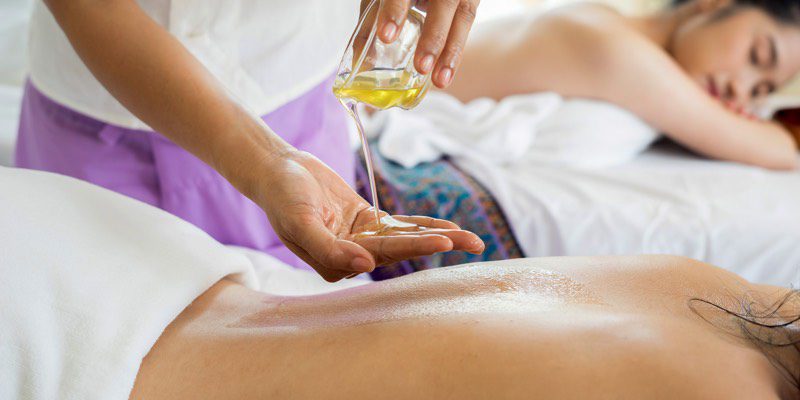 After a long day on your feet or a stressful day at the office, a massage sounds downright heavenly. Why not kick it up one more notch with a CBD massage oil? Now you're on the road to exploring an exciting potential for relaxation.
Starting with the physical properties of massage, there are plenty of reasons why CBD oil should join your list of favorite treats.
Physical Action of Massage
Let's start with the basics—massages in general are a delight. A skillful massage feels wonderful and can have long-lasting results. The action of massaging the body is doing many things at once. It stimulates blood flow to sore, achy, or painful areas, encouraging healing and reduced tension.
Much like taking the time to regularly stretch, massage can help the body tend to small tense areas before they become painfully entrenched. Relaxed and healthy tissues are also less likely to succumb to strain or damage from physical activity.
To aid the massage process, a well-chosen oil is a total game change. It not only hydrates the skin, it allows the masseuse's hands to easily glide across the area of focus for smoother motions.
Hemp as a Massage Oil
CBD occurs naturally in hemp oil. Even putting the CBD factor aside, hemp is a great tool for taking care of your body. It's absorbed well by the skin, facilitating massage without leaving sticky or greasy residue. That ability to sink into skin also means that hemp oil is a powerful moisturizer.
Hemp is also associated with anti-inflammatory nutrients. It's rich in the omega-6 fatty acid that people often reference as the "healthy fats" found in nuts. Hemp also includes ample omega-3 fatty acid, which you might have supplemented previously by eating salmon or chia seeds. People with skin redness and discomfort are encouraged to make sure that they're treating their bodies to sufficient amounts of these vital nutrients.
For these reasons, in addition to CBD massage oils, hemp body lotion has been growing in popularity. Even if you don't have time in your day for a massage, you can incorporate the benefits of hemp into your after-shower routine.

CBD Adds a New Dimension
Now for the not-so-secret ingredient that makes a massage stand apart: CBD oil. Cannabidiol, or CBD, is a naturally occurring substance found in the hemp plant. Hemp contains no substantial psychoactive qualities and is legal to grow and use across the United States.
The body of research regarding CBD is rapidly growing. While CBD research is still in its infancy, many individuals have tried it and decide they wanted to continue its use.
When you massage with oils containing CBD, you're getting all of the benefits of massage with a quality oil, but also potential additional benefits as well.
Relaxation and Pain Relief
People who have tried topical application of CBD oil through massage and similar lotions may be seeking simply relaxation. Many individuals who have used CBD oil speak positively about their resulting comfort levels.
Even massage therapists are joining the trend. They may choose to offer a CBD oil massage to their clients, having found that they like the results.
Relax and Consider CBD Massage Oil
Before wrapping things up, let's go over a couple more frequently asked questions about your next massage:
Does CBD massage oil smell funny? No, a good CBD massage oil has been carefully refined and doesn't emit the stereotypical odor that you may be imagining. Plus, many CBD massage oils including Uncle Bud's have aromas such as coconut added for your enjoyment.
Is CBD massage safe? Yes, there is very low risk to trying out CBD products. Keep massage oil away from your eyes, since it might sting like soap.
Does a massage with CBD oil feel different? In texture, it will probably feel like other smooth and soothing massage oils. Stay aware of your goals of stress relief or enhanced relaxation and see if you notice anything during the massage or in the hours afterward.
A massage is already great, but with CBD massage oil, your next massage could be your best yet. You won't regret trying out the soothing qualities of this innovative massage product. For ultimate relaxation, you can couple your massage with your favorite cbd face mask and hemp personal lubricant!
Visit our CBD superstore for the entire catalog of CBD products!
---
Uncle Bud's Hemp has built its reputation on creating and selling high-quality, pure, premium Hemp-derived products. Our Hemp and CBD products are lab tested to ensure purity, potency, and quality.
The CBD content in milligrams is listed on every product label. While we can ensure the purity and maximum-strength potency of our proprietary CBD oil, we make no medical or therapeutic claims on any CBD product. Uncle Bud's avoids medical or therapeutic claims in order to maintain complete integrity, transparency, and trust with our customers.
All Uncle Bud's Hemp products are proudly made in the USA.
---
Disclaimer:
UncleBudsHemp.com articles are intended to provide helpful and informative content about the benefits of Hemp Seed Oil and CBD products.  Readers are advised to do their own research and make decisions in partnership with their health care provider. Nothing you read here should be relied upon to determine a course of treatment for any medical issue. All content found on the UncleBudsHemp.com Website, including text, images, audio, or other formats were created for informational purposes only. Uncle Buds makes no claims as to the medical efficacy of any products. The site and its content are provided on an "as is" basis.