Why premium Hemp and CBD products will spoil you and you might never go back.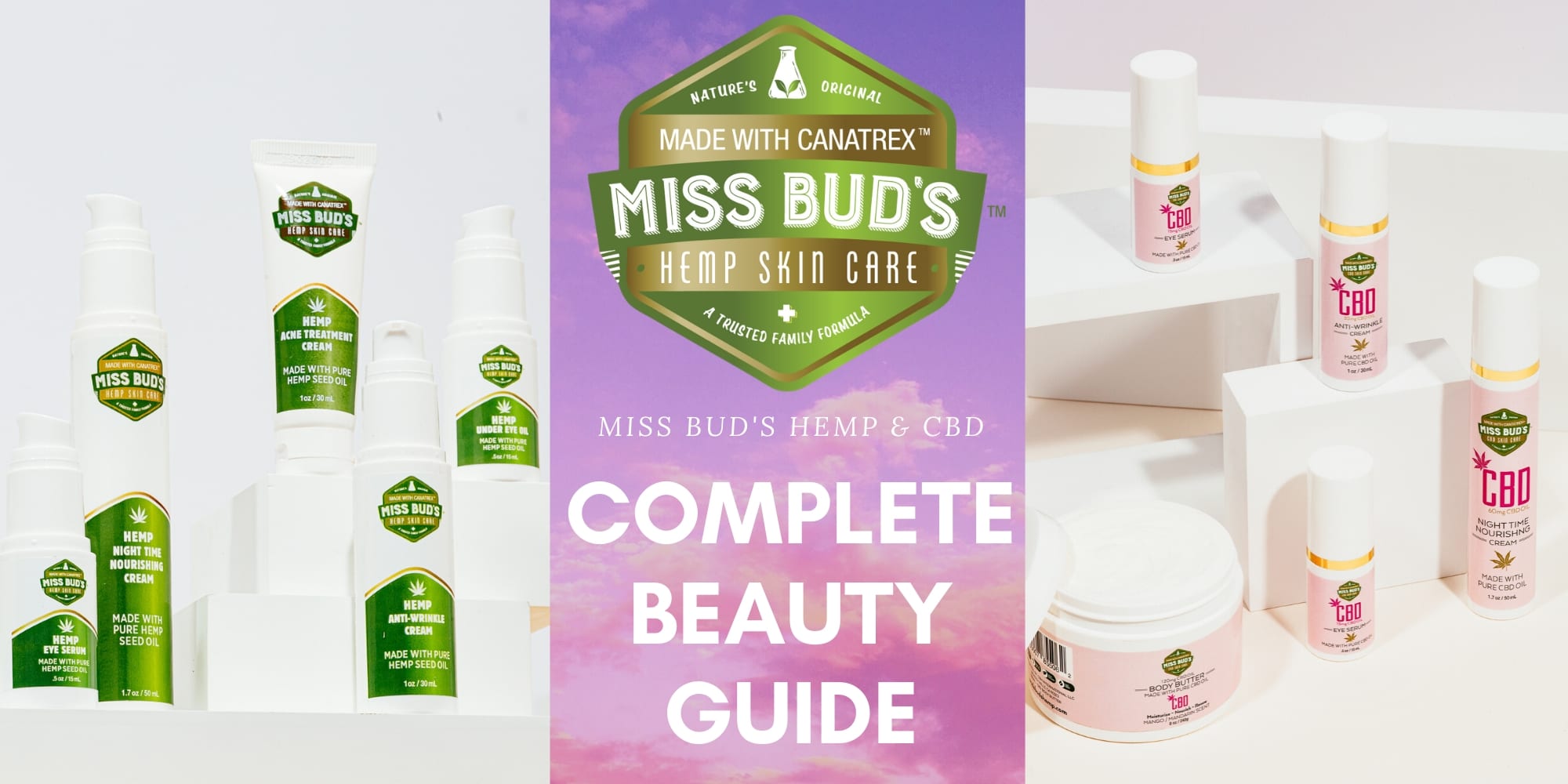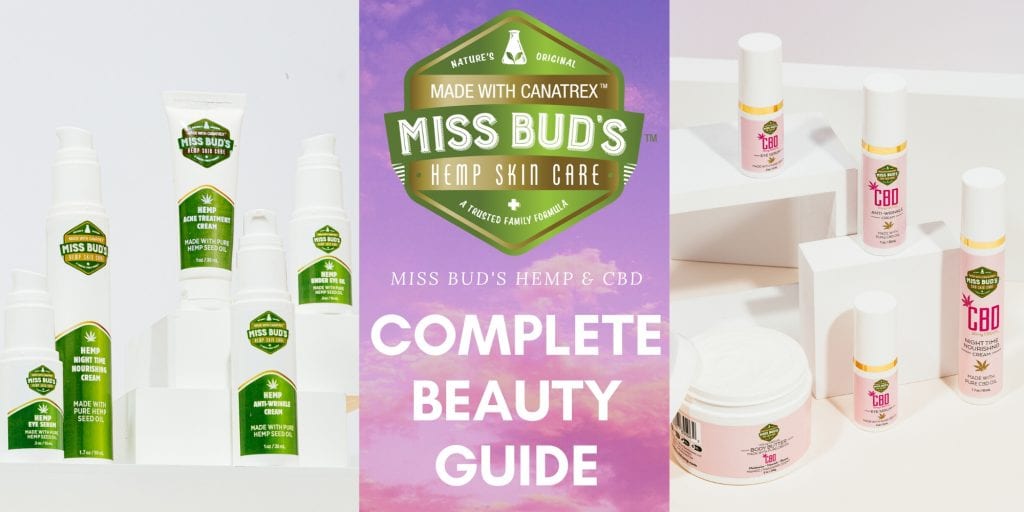 Hemp– and CBD-beauty products have exploded in popularity, and now essentially every traditional beauty care product has a hemp-based equivalent. There's so many to choose from, it's hard to know what product is right for you. To help you decide, here's our guide to our most popular hemp and CBD beauty and skincare products, found in our signature women's beauty brand: Miss Bud's.
Miss Bud's Beauty Solutions
Uncle Bud's leads the way in creating premium Hemp and CBD beauty products, specializing in premium creams, oils, and facial products. Each product begins with special USDA Organic Hemp Seed Oil created by Uncle Bud's FDA-registered lab. Our specially formulated hemp oil is the purest, potent and nutrient-rich hemp oil available. Miss Buds Beauty products are infused with CANATREX ™, a proprietary formula of pure organic hemp seed oil combined with other therapeutic oils and other ingredients. Our Miss Buds CBD is identical to our Hemp line but adds a maximum strength infusion of the purest, potent CBD oil.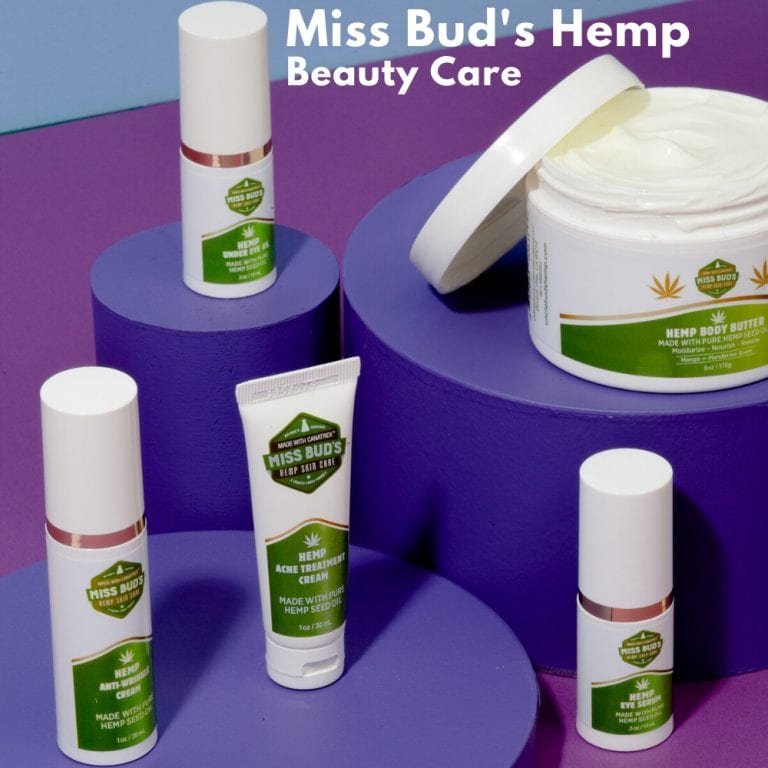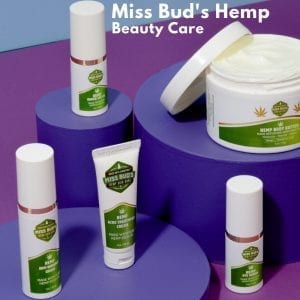 "OBSESSED with this product. It leaves skin super moisturized without feeling sticky. Seriously love it." –Leigh
This decadent hemp body butter will leave your skin nourished, hydrated and wrapped in moisture.
"Ok, I have not had it long enough to tell you all my wrinkles are gone, I have only had it three days but man or man I love the way my face feels. So good I jumped on and ordered two more different products to try." –Lori
 Our powerful anti-wrinkle cream is scientifically formulated to help reduce the appearance of fine lines and wrinkles while increasing skin firmness and elasticity.
"I had really bad bags under my eyes and as soon as I used this product they disappeared! This is a must-buy! I highly recommend this to people of any age." –Debe
Our under-eye oil helps to visibly transform the delicate under-eye area to reduce fine lines, smooth, and moisturize.
"Crazy!!!!! Noticed a difference after one use on my dark circles and bags under my eyes. This stuff is magic! Never going to stop using it" – Logan
Like the oil, our eye-serum helps reduce dark circles, puffiness, and tightens skin for brighter, youthful-looking eyes.
"I love this cream so much, I use it before bed & every day in the morning after I shower." – Steph
A rich, non-greasy night nourishing cream that works overnight to replenish moisture levels to leave skin feeling soft, supple and deeply hydrated.
"Reduced my breakout without drying out my skin. I used a combo of this & the night time nourishing cream & my skin looks & feels so much better" – Steph
Our gentle acne cream uses minimal ingredients to treat, fight and clear up acne and red spots without irritating or drying skin.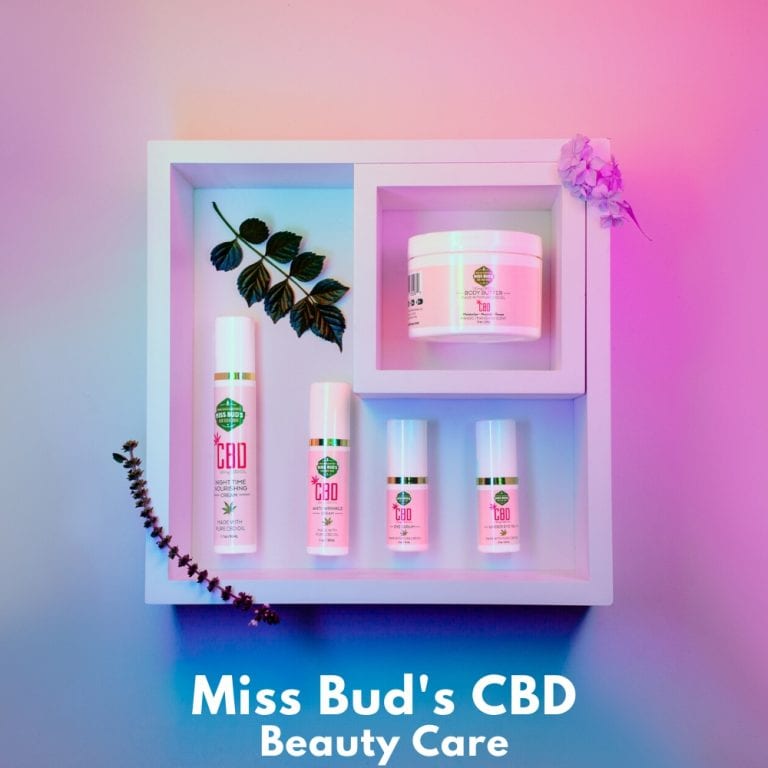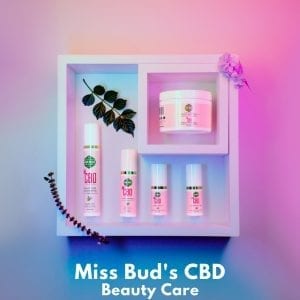 Are you ready to add some excitement to your beauty care routine? The Miss Bud's line of CBD products is identical to our premium Hemp Skincare products but with something extra – each includes an infusion of our pure CBD oil blend. Each time you use or apply the product, you're getting all the body and skincare benefits as with our hemp products but with an added bonus – an infusion of maximum strength CBD oil.
---
Uncle Bud's Hemp has built its reputation on creating and selling high-quality, pure, premium Hemp-derived products. Our Hemp and CBD products are lab tested to ensure purity, potency, and quality.
The CBD content in milligrams is listed on every product label. While we can ensure the purity and maximum-strength potency of our proprietary CBD oil, we make no medical or therapeutic claims on any CBD product. Uncle Bud's avoids medical or therapeutic claims in order to maintain complete integrity, transparency, and trust with our customers.
All Uncle Bud's Hemp products are proudly made in the USA.
---
Disclaimer:
UncleBudsHemp.com articles are intended to provide helpful and informative content about the benefits of Hemp Seed Oil and CBD products.  Readers are advised to do their own research and make decisions in partnership with their health care provider. Nothing you read here should be relied upon to determine a course of treatment for any medical issue. All content found on the UncleBudsHemp.com Website, including text, images, audio, or other formats were created for informational purposes only. Uncle Buds makes no claims as to the medical efficacy of any products. The site and its content are provided on an "as is" basis.